What Fashion Students Should Know About Sustainable Fashion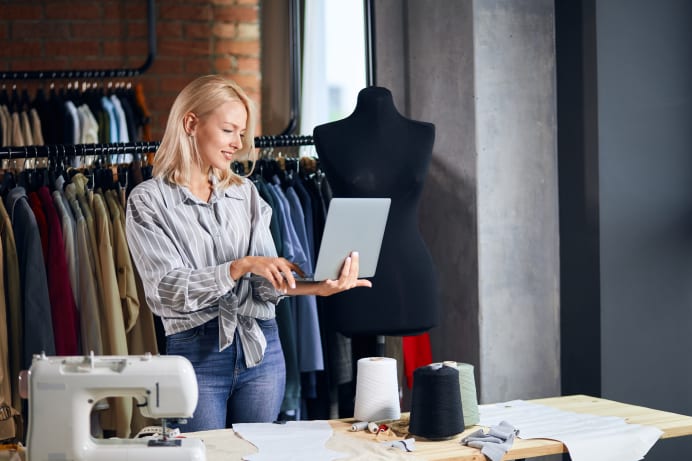 Understanding sustainable fashion
Sustainable fashion is in the spotlight, but are you familiar with all of the relevant topics? Condé Nast partnered with London's Centre for Sustainable Fashion (CSF) and sustainable researchers from around the world to create The Sustainable Fashion Glossary, a comprehensive index of emerging topics.
Former Condé Nast global COO and president of international Wolfgang Blau says, "For that debate about how to make fashion more sustainable, our industry needs a shared language and a set of scientifically curated definitions we can all refer to."
It can be a struggle to separate marketing lingo from reality. The Good Housekeeping Institute's Textiles Lab sought help from an environmental consultant to determine what's truly meant by ethical or sustainable fashion, along with identifying brands that are delivering on their promise. Making the list are Levi's, Alternative Apparel, PACT, Everlane, thredUP, H&M Conscious, Eileen Fisher, Amour Vert, Polo Ralph Lauren, Rent the Runway, Cuyana, ABLE, Verloop, Vera Bradley, People Tree, Epoque Evolution, Patagonia, Columbia, Athleta, and Manduka.
Looking for sustainable shoe brands, meanwhile? The Good Trade identified 15 fair trade shoe brands, such as Nisolo, Rothy's, the Root Collective, and others, while IMAGE showcased five vegan, eco-conscious trainer brands, including Allbirds, Allkind Vegan, Veja, Po Zu and Nae.
While we often think of women's clothing and fashion, there's also a need for eco-conscious men's fashion. According to Causeartist, this begs the question: "can sustainable be dapper?" The online marketplace for eco-conscious and ethically made men's clothing Eco-Stylist does the work for you by adhering to strict sustainable brand criteria when selecting the inventory it sells.
Hindustan Times examined the basics of sustainability in fashion, along with how to make more consciously ethical choices. Elements of sustainable clothing include organic, eco-friendly, and recycled materials; healthy, sanitary and fair working conditions, as well as high quality, and a philanthropic component. Meanwhile, some ways to live more consciously through fashion choices include buying less, shopping second-hand, and supporting sustainable brands.
Speaking of sustainable brands, Green Matters took a closer look at upcycled fashion toward answering the question of whether it's the future of fashion or a passing trend. The consensus is that upcycling is imperative, but we need to build on the current momentum. According to Kimberly McGlonn, founder of Black-owned, women-owned Grant Blvd, small companies may have to lead the way. "Why not just be the wave? I'm not going to wait for [major fashion corporations] to determine what's right. I'm going to keep telling our story, and keep explaining our process and approach and our pinpoints, and then just lead the way, versus a response to what fast fashion and luxury brands are doing," McGlonn insists.
Post-pandemic fashion trends
The world looks very different today than it did a year ago. This may have you wondering: What will it look like half a year, a year, and two years from now? According to several sources, post-pandemic fashion will be all about sustainability.
According to Textile World, COVID-19 has made many people more aware of their impact on the planet. As such, they're demanding more from brands, which are responding with more authentic, transparent, and responsible practices. While sustainable collections still constitute a very small proportion of the fashion industry at the moment, this is likely to change to keep pace with demand.
"The opportunities offered by sustainability are significant. It's an issue attracting much greater interest from Generation Z, and retailers have listened to and taken on board these concerns. Ninety percent of consumers say they are aware of the situation and are prepared to change their behavior to combat climate change," Retviews chief marketing officer Quentin Richelle says.
The shift to remote work has people changing what they wear with comfortable but decent-looking clothing becoming increasingly popular. In general, people are becoming more thoughtful about the clothes they're wearing. "All signs point to a long-term industry shift towards comfortable, have-forever fashion," concludes Jill Manoff for Glossy. This also means a move away from the ever-changing runway and toward seasonless pieces.
Increasing affordability
Despite the fact that while more people want eco-friendly clothing, they also don't want to pay more for it, according to Vogue. While second-hand and vintage clothes are affordable, sustainable fashion typically comes at a premium price tag. Experts say this will change, and efforts are already underway toward that end.
H&M sustainability manager Giorgina Waltier says of her brand's intent, "We want to use our large size and scale to really drive systemic change across the entire industry. We are investing in new innovations to bring more sustainable materials to scale, so [they] can be affordable."
Designers' perspectives
Fashion Journal consulted Australian designers on their thoughts on how to become more sustainable. While all agree the industry has come a long way, they also agree there's still an even longer way to go. Jewelry designer Holly Ryan said, "Sustainability is ongoing; it is not a final destination."
Fast Company checked in with award-winning, up-and-coming designer Danielle Elsener for her thoughts on the future of sustainability. Foremost on her agenda is training designers in zero-waste design, as well as equipping factories with the technology necessary for execution. "The scale of the waste is astronomical. So any zero-waste solution needs to be scalable, so that it becomes an industry norm," Elsener says.
Designer Stella McCartney, a longtime sustainable fashion brand leader, recently made a splash with a new unisex capsule collection featuring tees and sweatshirts made from 100% organic cotton and parkas made from recycled polyester. One of the industry's most committed advocates for sustainability, McCartney once said, "My job is to make desirable, luxurious, beautiful clothing and accessories women want to buy. My first decision is always based on, 'Can I do this in a more sustainable way without sacrificing design?' If I can, then there is no reason not to."
Sustainable fashion across the globe
Japanese fashion is having a major moment, which is good news for the sustainability movement, according to WTVOX. Sustainability is a major priority on the Japanese fashion scene, with many emerging high-end and couture designers being recognized for their work with upcycled apparel and recycled textiles.
With the understanding that fashion brands all over the world should be rethinking their approaches to sustainability, WeDesign, the Foundation, and the UN recently launched the collaborative Future Fashion Now global sustainable design competition. Open to all designers, the project seeks to "bring together young people and the global industry to create new models for a successful, sustainable, circular industry."
Perhaps McCartney put it best in declaring, "The starting point is not Design. The starting point is Sustainability." If you're a fashion student or aspiring fashion student, embracing sustainability isn't just the right thing to do, it can also help you gain an inside edge due to its increasing importance within the industry.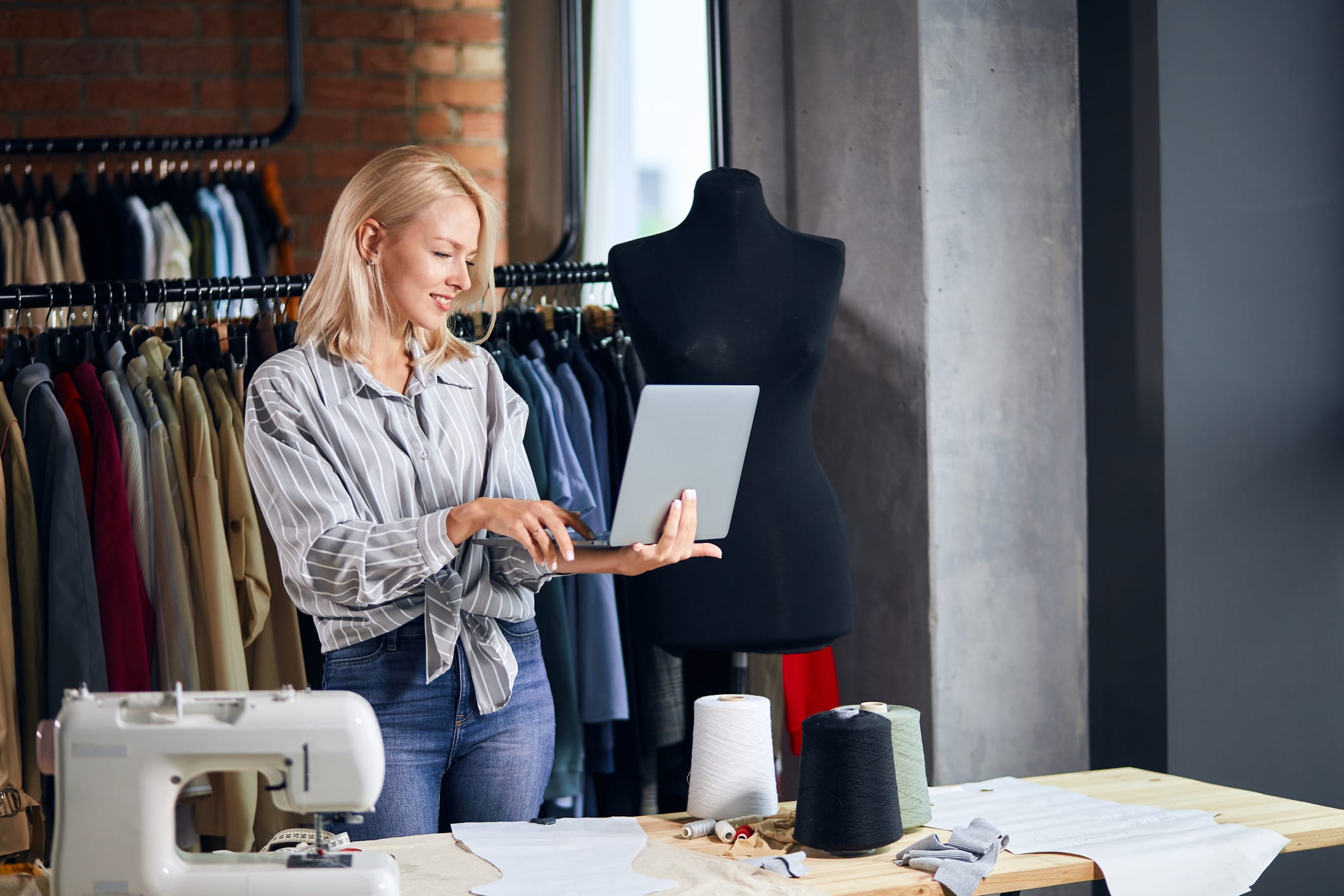 Find your perfect program
Use our search to find and compare programs from universities all over the world!
Fashion

Joanna worked in higher education administration for many years at a leading research institution before becoming a full-time freelance writer. She lives in the beautiful White Mountains region of New Hampshire with her family.
Find a program in these categories