What can I do with a Bachelor's in Business Management?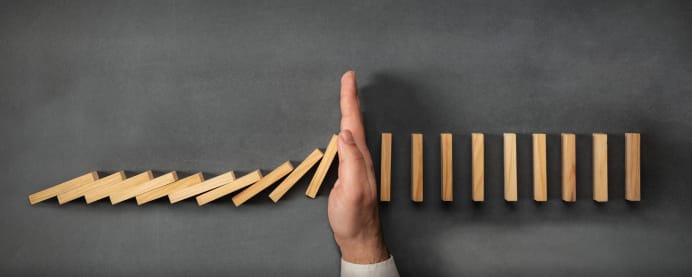 What is a bachelor's in business management degree?
A bachelor's in business management is a four-year degree program. Business management students typically learn essential business functions, from financial analysis and project management to management skills. Students learn how to create strong teams and cultivate practical leadership skills. A bachelor's degree in business management will provide an understanding of both the theoretical and practical concepts needed to become a successful business management professional.
What can I expect as a Business Management major?
As a Business Management major, you can expect to learn the fundamentals of business operations and gain an understanding of the various aspects of managing a business. A business major will study:
Finance
Accounting
Marketing
Economics
Statistics
Popular Business Management degrees:
What can I do with a bachelor's degree in business management?
With a business management degree, you have the potential to pursue many different career paths. Business management graduates can work in top-level management positions, such as CEO or CFO of a corporation, or become business managers.
Career options bachelor in business management
Business management degree programs are valuable for your career prospects.
Popular business management degree jobs include:
Management consulting
A management consultant provides advice to businesses on how to improve their operations. Managers tend to work for consultancies dealing with multiple clients. Management consultants gather information, analyze financial records, and suggest recommendations. A bachelor's in business management usually qualifies people in consultancy roles; however, sometimes employers prefer candidates to have an MBA degree.
Sales Manager
Sales managers define sales strategies, create tactics to resolve customer complaints, monitor customer buying habits and prepare budgets. Sales managers direct their distributions by working out sales territories, setting sales objectives, and creating training programs for customer service representatives.
Advertising, Promotions, and Marketing Manager
You will work as a manager in advertising agencies or corporate advertising departments. You will coordinate the promotion strategy of products and services and will be involved in project management and market analysis.
Marketing managers are responsible for developing marketing strategies for products or services. They work with product teams to create campaigns that increase customer interest in products or services. They also analyze data and develop pricing strategies that maximize profits. Additionally, marketing managers often make reports for upper management and monitor customer trends to help inform sales plans.
Market Research Analyst
Analysts use data analysis to create reports for performance-related aspects of a business. An analyst must understand market trends and suggest new ways to maximize profits. Market Research Analysts tend to work in marketing or finance departments.
Financial Analysts
A financial analyst is responsible for tracking and analyzing financial statements as weak as overseeing financial management. Economic analysts are also responsible for creating budgets, setting up systems for controlling costs and managing investments. These professionals work their company's policies, procedures, and regulations related to finance and oversee an organization's financial performance.
Training and Development Manager
These professionals develop plans to help employees develop specific skill sets. You will assess training programs and supervise instructors.
Human resources managers
In human resource management, you will lead a company's recruiting, interviewing, and hiring processes. They also manage employee relations and handle grievances from workers. HR managers liaise between employees and upper management, ensuring all staff members have a voice in the organization.
Public Relations and Fundraising Manager
Public relations managers are responsible for maintaining and improving the image and reputation a company has built and is known for.
Fundraising managers create strategies to help raise money, apply for grants, and maintain relationships with donors.
How to Advance Your Career in Business Management
You can complete additional training classes in the business sector or obtain optional certification through respected industry associations. Networking can also assist in the advancement of careers.
What can I do after my bachelor's in business management?
Business management graduates can advance their careers by pursuing professional training. You can gain knowledge from practical experiences. Following a bachelor's degree in business management, you can study for a master's degree in business. The opportunity to return to school to earn a master's or MBA will increase your chances of landing a better-paid and better-regarded job with higher levels of responsibility for the employer.
Many potential business management careers exist if you've earned a business management degree program. With the proper education and experience, you can pursue a successful career in any of the above roles. So, take some time to explore the possibilities and find your perfect job!
In conclusion, a bachelor's degree in business management is valuable and opens opportunities for you to be a successful business career. With the proper education and experience, you can find your perfect job in business management, whether you want to work in corporate finance, strategic management, or business communication.
Find your perfect program
Use our search to find and compare programs from universities all over the world!
Business Management
Find a program in these categories