What Are International Students Looking For Now?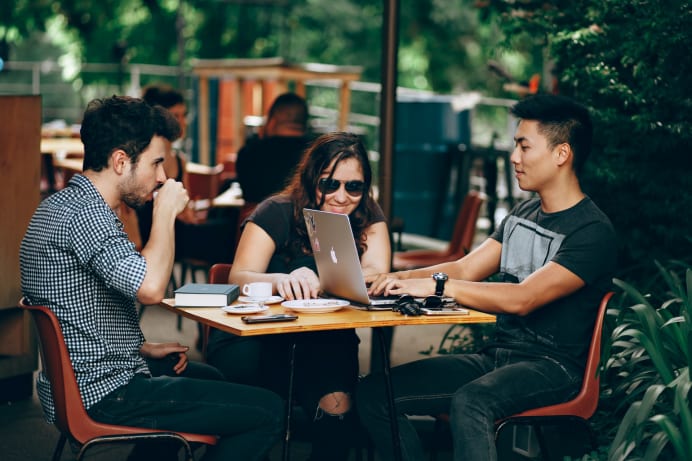 High-Quality teaching
Students prioritize high-quality teaching when looking for study abroad experiences. This means having educators who show passion in their subjects, communicate their knowledge clearly, and have their expertise in their field reflected in experiences outside of academia. Another factor that assures students of teaching quality is the technology an institution employs. Given the current dependence on digital connections, students will want their education supported by e-learning technologies, such as course management platforms, audio-visual learning materials, and classroom tech.
Course choice
A good number of international students will have courses they want to take in mind, or already be enrolled in a degree program. A student's study abroad experience should align with their career path, not change it. The chosen field of study should also ideally be a discipline the student has a passion for -- and in some cases a city or location is particularly beneficial for students of certain fields. For example, places near archaeological digs for archaeology students, different nations for language students, business hubs for networking for business students, or Silicon Valley for technology students and entrepreneurs.
School reputation
When it comes to a school's reputation, students look for three things: the school's overall prestige, rates of student satisfaction, and proof of graduate outcomes. The school's prestige assures them of its quality, while student satisfaction shows whether or not the school can properly accommodate their needs. Proof of graduate outcomes shows them what opportunities they can gain from studying in their chosen institution.Students aren't just looking for experiences; they're also looking for opportunities. Their study abroad experience should connect them to broader networks and open more doors for employment.
Ease of Application
Application processes differ from country to country. Students need institutions to have a clear idea of the application processes to get a clearer picture of how much time they need to allocate for the completion of application requirements. However, the application for a chosen institution (which includes submission of requirements, entrance exams, and interviews) is only one part of the process. For most countries, there are two major steps students must include in their application timeline.
• Students whose native language is not English might be required to pass the International English Language Testing System (IELTS) or the Test of English as a Foreign Language (TOEFL). These are English proficiency exams that test applicants on listening, speaking, reading, and writing.
• Most countries have visa requirements. In the United States, the designated visa for international students is the J-1 Exchange Visitor Visa. For this specific visa, students are required to submit academic documents, including their examination results (for SATs, IELTS, TOEFL, and the like), school transcripts, and diplomas. Students will also need to submit documental proof of their ties to their home country, for added assurance that they will not overstay past their visa expiration date.
Availability of financial aid
International study can be costly. Students typically want help paying for their educational expenses, whether that be through grants, scholarships, or loans. Grants and scholarships are the ideal options, as student loans need to be paid back, although they often come at little to no interest.
If students have a country of choice, they can check whether that country offers government-sponsored scholarships. In the United States, for example, the government sponsors the Fulbright Scholarship program, which provides tuition, textbooks, airfare, health insurance, and stipend funds to foreign students pursuing a master's degree in the country.
Signs point to international study programs making a major recovery following steady improvements in the global health crisis and universities are adapting to the growing demand. Aspiring international students Students looking for an excellent study abroad program will gravitate towards institutions with high-quality teaching, easy to follow application processes, and options for financial aid.
Find your perfect program
Use our search to find and compare programs from universities all over the world!
Bachelorstudies
Find a program in these categories