What Are Gap Years and Should You Take One?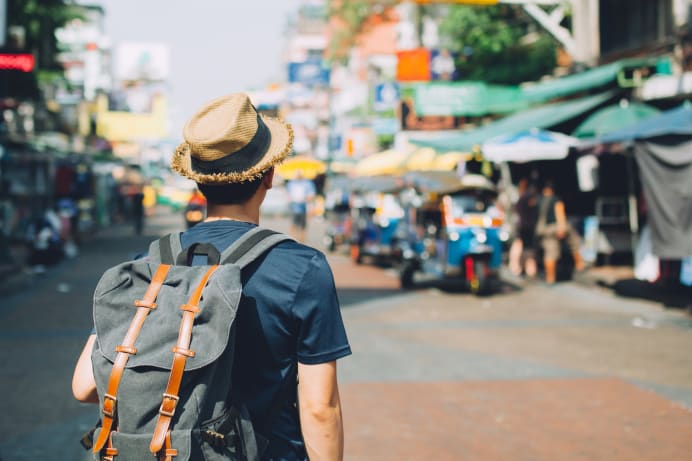 What is a gap year?
A gap year is a 12-month break before, during, or after university where students work, travel, and engage in activities for educational or personal development, such as community work. It's important to remember a gap year is a break from studying -- or at least a break from formal education, as many people on gap years get involved in work/volunteering in their chosen field of study or do short courses to, for example, learn a language or learn how to teach English as a second language. The long-term intention is to return to university or your career. As such, gap years should complement your future university or career plans.
Gap years first became common in the 1960s and 1970s, predominantly in the UK and US, where the young, baby boomer generation wanted to get away from the severity of war from their parents generation. The idea was to get a sense of adventure before committing to university and then after graduation, likely, the seriousness of office work and family life. The end of high school, becoming an adult, and before the start of university offered a perfect chance to do so.
In 1969, the first gap year organization was founded in Worcester, Massachusetts. Dynamy was founded with the goals of teaching young people self-confidence and their role in a large community. Three years later, Gap Activity Projects (now Lattitude Global Volunteering) was founded. It sent UK youth around the world on 'Gap Year' experiences. Their participants, still called "Gappers", actively branded this year between high school and university as a 'Gap Year'. Two years later, Graham Turner purchased a bus and sold tickets to Kathmandu, Nepal, a project which sparked Topdeck and Flight Centre, successful gap year companies to this day. And in 1978, the Prince of Wales and Colonel John Blashford-Snell began Operation Drake, what is now known as Raleigh International, an expedition voyage around the world following Sir Francis Drake's route.
Why do you want to take a gap year?
Gap years should always be productive. Ask yourself why you want to take a year off. Do you want to earn money to pay for a postgrad course to enhance your career options, and earning potential? Do you want to gain some real-world experience to boost your CV? Do you think travel or charity work will help you grow as a person? Or, do you need a break after an intense period of academic study? Knowing why you need to take a gap year is the best way to get the most of it.
When should I take a gap year?
Many students take a gap year between finishing high school and starting university. Students with plans to study for postgraduate qualifications will often take a year off after their undergraduate degree. They can use the time to gain some relevant work experience, save money, pay down some student debt, or participate in internships or charity work related to their academic or career ambitions. For example, an aspiring lawyer can spend a year interning at a law firm. This is an excellent way to impress the admissions board when you apply for law school, especially if you're hoping to secure a place in a prestigious law program. Finally, though this is less common, you can take a gap year in between your studies. It's a useful option if you're struggling with college life or are unsure that you've picked the right path. Some time away can give you a new perspective, helping you reevaluate and then recommit to your education with a new approach and renewed enthusiasm. Alternatively, you can use the time off to figure out what you really want to do.
Gap year ideas
If you're planning to spend a year working, why not combine it with some traveling? You could work on an outback farm in Australia, a ski resort in Canada, or as an instructor at a summer camp in the USA. Teaching English as a foreign language is another option. There are tons of opportunities in South America, South-East Asia, and the Middle East. The work tends to be well-paid and enjoyable. Plus, you'll have the weekends and evenings off to explore the local culture. Others head to Europe to work as bartenders, servers, or tour guides.
Gap year internships can make your resume or postgraduate application stand out from the crowd. You could look at doing an internship in various fields, including business, journalism, marketing, and environmental sustainability. You'll gain highly valuable industry experience, build up a network of contacts, and improve your chances of finding a job after college. You can apply to companies and organizations directly or find the latest opportunities through places such as Real Gap's internship platform. If you're a student based in Europe, you can check out, for example, Erasmus Intern, a website recently launched by The Erasmus Student Network (ESN) that connects students with internship providers worldwide.
Gap year conservation projects are perfect for anyone who wants to help save the planet and pursue academic study, particularly in fields such as environmental studies, sustainability, veterinary medicine, animal science, animal care. Projects include protecting endangered wildlife and rainforests, conserving marine life, or rehabilitating injured or abused animals. As you can imagine, places on these exciting and rewarding projects fill up fast. As with internships, you can go as part of an organization or arrange the volunteering yourself. The former option is arguably more reliable and often easier, as most of the details are typically arranged for you, but, largely for this reason, using an organization for a gap years experience can be more expensive than arranging your own experience (expenses and transfers included differ). The Conservation Volunteers, Gapforce, and Oyster are just three examples of organizations offering such amazing experiences.
In addition to tieing in travel to opportunities such as these, many travel simply to see the amazing world we live in, with all its incredible people, cultures, and wildlife. While there are many opportunities to travel throughout life -- and sometimes with more money later on in life -- a gap year offers almost unprecedented time to travel, without (for most) commitments such as a job and family. A one- to six-month 'backpacking' trip, where you stay in many different places on a budget, often in Southeast Asia, Australia and New Zealand, Latin America, or in continental Europe, is a very popular gap year choice. Many will pair this with volunteering on a gap year. For example, volunteering somewhere abroad for a month then continuing to travel around that region of the world for another month before flying home from somewhere else.
A popular gap year travel option is 'interrailing'. Named after the special, EU-funded train pass which allows train travel around 33 European countries for a single fee, interrailing is a fantastic yet affordable (and environmental) way to easily see many different fantastic European cities and stunning landscapes, as well as meet like-minded young travellers from around the world. Many others choose to travel by car or a van (such as the classic VW camper) and some fly. 'Round the world' multiple flight plans are available. These often be out of the budget of those taking gap years, but there are deals which may be affordable. Of course, all of the above (and more) travel methods can be combined.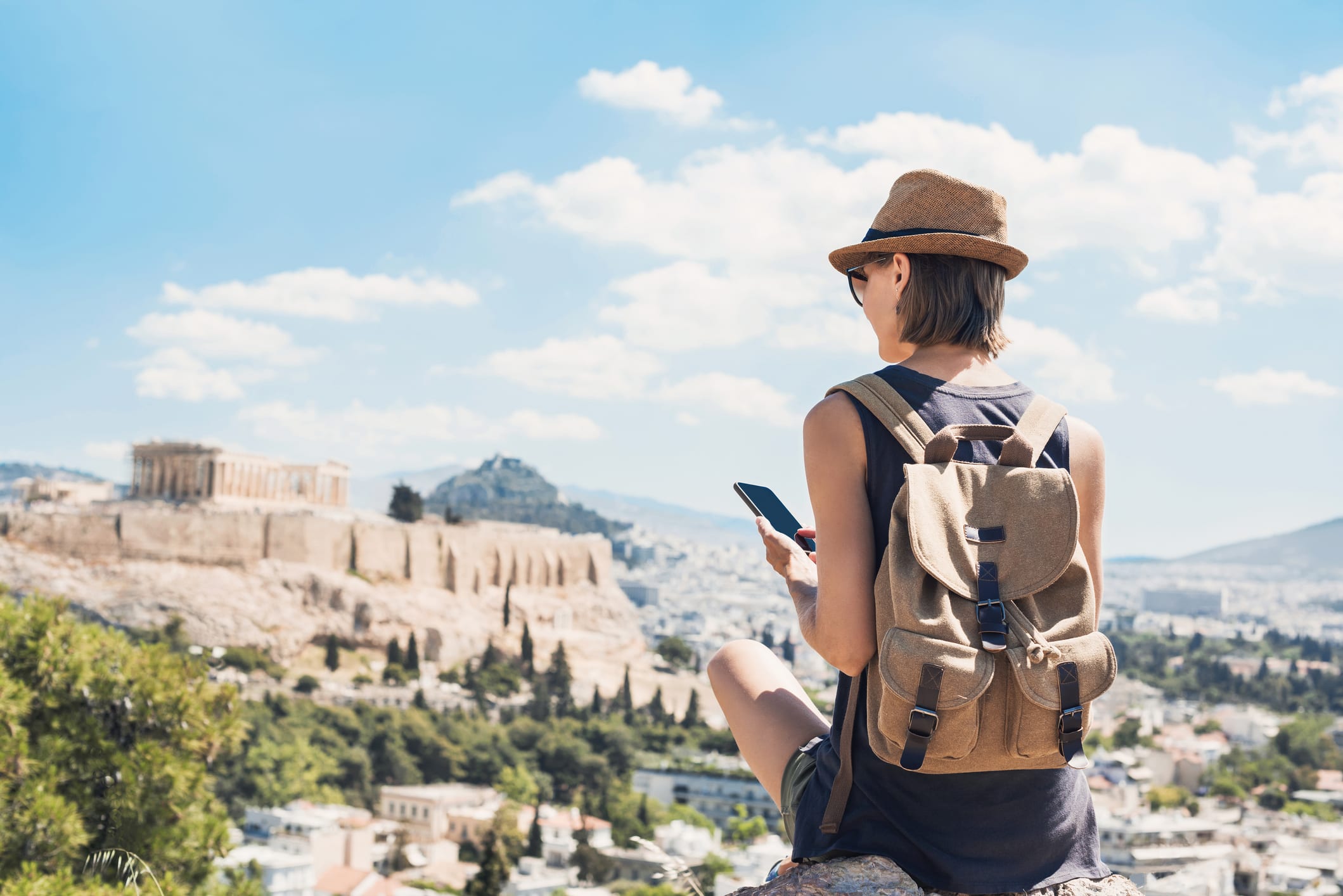 The expert opinion on gap years
"You will hear people try to come up with the downside of gap years, but honestly, they ring pretty hollow," says Katherine Stievater, founder of Gap Year Solutions. "Some claim that deferring college pushes out the time to start a job, which reduces lifetime earnings. However, any calculations like this fail to consider the high percentage of students who don't complete college at all or take up to six years to graduate. Studies have shown that college students who take gap years transfer less, have higher GPAs, and graduate on time."
"[Gapping is] an opportunity to go against the grain for a bit while keeping future educational plans in sight," says educational consultant Dr. Corinne Guidi. "Sometimes students are burned out after 12 straight years in a classroom, and the stress of balancing academics, extracurriculars, college applications, and social pressures. Others need some more time to mature before the relative independence of college life."
The student perspective
University of Kent graduate Joel Durston did a teaching and sports coaching gap year program with Real Gap in Cape Town, South Africa. He says, "It was amazing experience. It was very fun and rewarding working with the kids, who were so welcoming (they love English football so that was a great icebreaker), and love school and playing football. Unfortunately, though not surprisingly given the country's history, there is a lot of inequality in South Africa. I worked in a school in a township, which had passionate and dedicated teachers but did not have a lot of money for infrastructure and resources. The pitch we practised on was, to this day, probably the worst I have seen, mostly mud/sand but with some grass patches, a ditch running along the whole touchline, and large puddles in all four corners."
"Towards the end of my time there, the kids had their first official school football match, against a much better funded school in the same area on their perfectly maintained pitch. The school I worked with won 10-0 and the kids loved it, which was awesome to see. Since, one of the kids called "Lulu" (while the standard in general was very good he always stood out) has gone on to become a professional!"
"It was also great to explore the beautiful city of Cape Town and Cape of Good Hope, including penguins! I and three other volunteers went on a five-day road trip along South Africa's south coast, called the Garden Route, where we saw elephants and whales, which was an incredible experience!"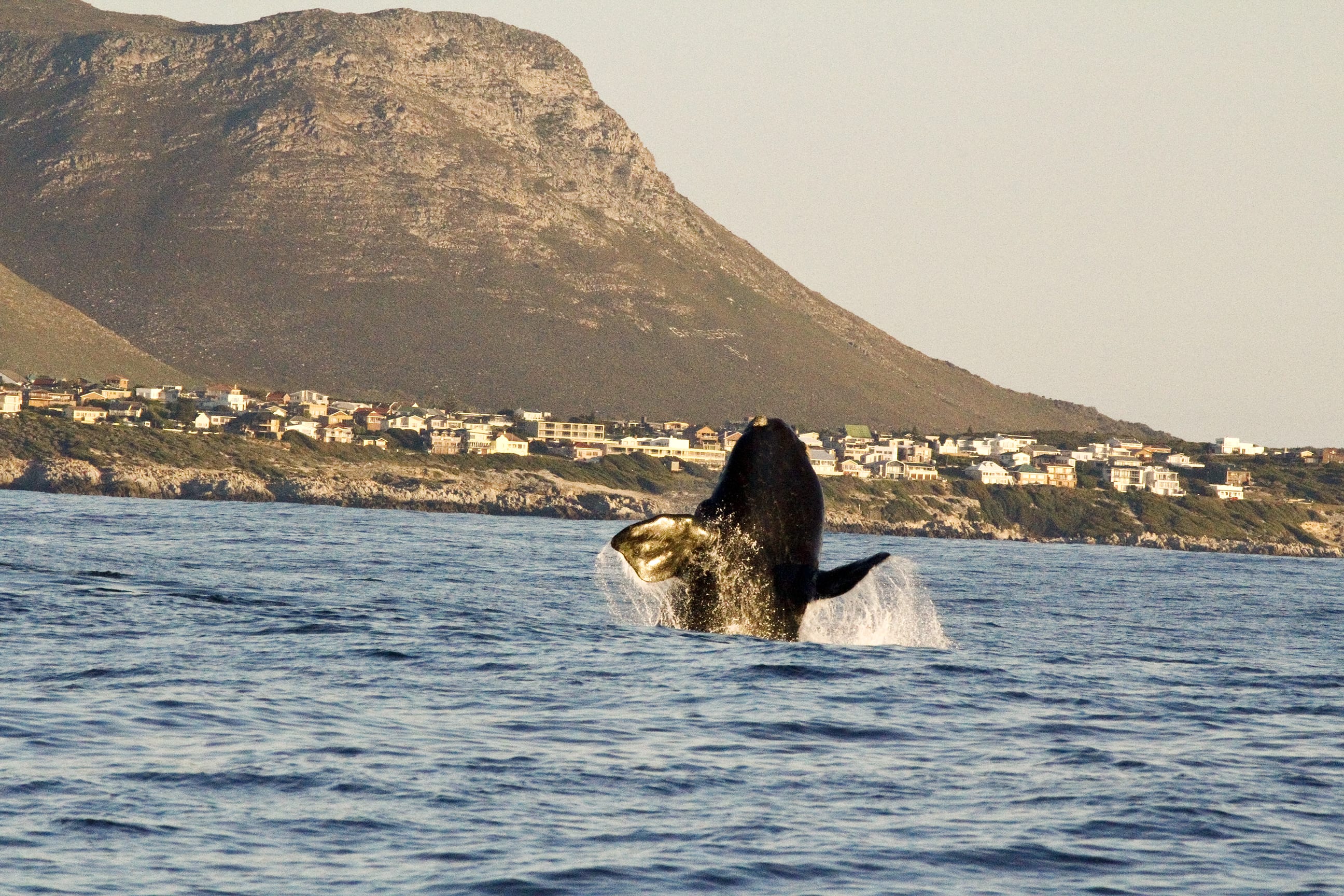 Meanwhile, Harvard graduate Tanishq Kumar had a more career-focused gap year. He spent a year working for a Silicon Valley startup before enrolling at the prestigious university. Some people questioned his decision to postpone a place at one of the world's best schools, but Tanishq was thinking about the bigger picture. "It was a question of opportunity cost," says Tanishq. "The difference between starting Harvard at 18 and at 19 isn't huge, but the difference between spending a formative year in Silicon Valley at an early age is a significant one. If you want different results to everyone else, you've got to be willing to take a different path. I attended startup pitch nights, networked with billionaire venture capitalists looking to catch the next uniform, and spent many coffee-fuelled nights tapping away at keyboards with software engineers. I went to San Francisco to learn about technology companies but ended up learning a lot about myself!"
COVID-19 gap years
COVID-19 disrupted many people's gap year plans -- or stopped them completely. Moreover, ongoing travel restrictions and unresolved issues like vaccine passports could limit your gap year options for the foreseeable future. Thankfully, one provider has come up with a temporary solution: remote and virtual internships. Go Overseas offers a range of options, such as online TEFL jobs at language schools and virtual internships with IT, medical, financial, and marketing companies. Most last between six or 12-months and can take up around 20/30 hours per week. Deloitte, JP Morgan, and KPMG are just some of the big names that have embraced remote interns. You should also check out Covidgapyears.com -- a free, online resource with links to gap year opportunities and stories about how other students are 'gapping' during a global pandemic.
Think carefully before deciding on a year out, and make sure that whatever you do benefits your long-term objectives. If you're still unsure, speak to your tutors, teachers, family, friends, or a careers service for more advice. If you decide a gap year is for you, you can likely look forward to some life-changing experiences!
Find your perfect program
Use our search to find and compare programs from universities all over the world!
Bachelor

After graduating with a degree in English literature and creative writing, Ashley worked as a bartender, insurance broker, and teacher. He became a full-time freelance writer in 2016. He lives and writes in Manchester, England.
Find a program in these categories