Top 8 Dorm Room Must-Haves
Living on a college campus can be a simultaneously delightful and daunting process. If you've never lived alone before you may be wondering if you've got what it takes. No, we're not talking about emotional resources, but instead about actual, tangible possessions aimed at helping you make the most of your college living experience. Don't even think of moving into that door room without the eight must-have items.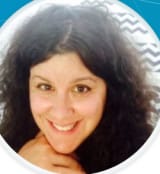 Joanna worked in higher education administration for many years at a leading research institution before becoming a full-time freelance writer. She lives in the beautiful White Mountains region of New Hampshire with her family.