Top 8 Dorm Room Must-Haves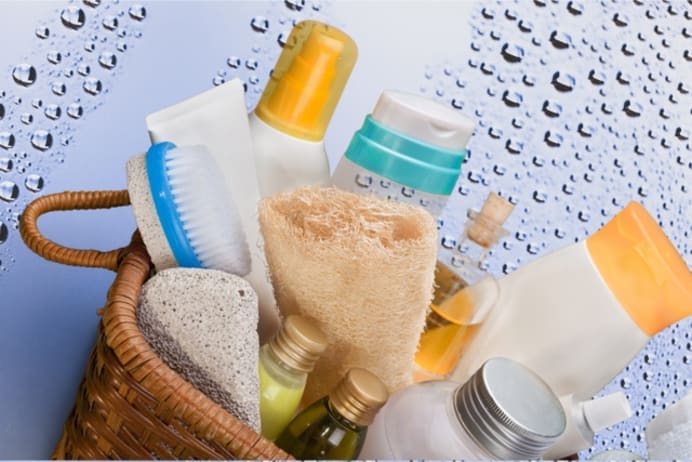 Living on a college campus can be a simultaneously delightful and daunting process. If you've never lived alone before you may be wondering if you've got what it takes. No, we're not talking about emotional resources, but instead about actual, tangible possessions aimed at helping you make the most of your college living experience. Don't even think of moving into that door room without the eight must-have items.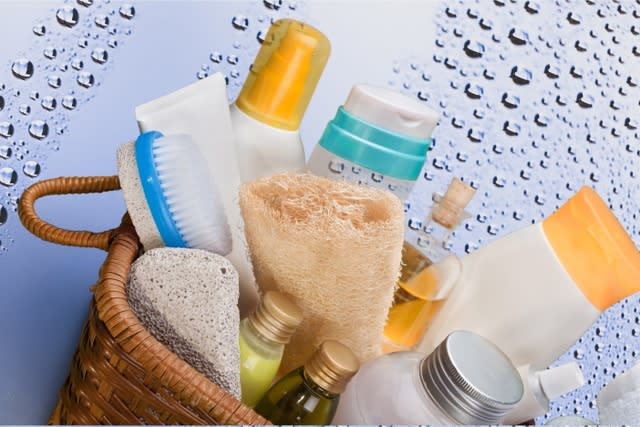 1. Shower supplies
This is not your mother's bathroom. Maybe you'll luck into a neat freak roommate who just loves scrubbing the toilet, shower stall, and bathroom floor every day. But more likely than not, you'll wind up living alongside fellow students even less likely to pick up a sponge than you are.
Unfortunately, germs run rampant in shared showering facilities. Avoid picking up a foot fungus both in the shower and on your way to and from the bathroom by investing in shower shoes.
Speaking of the shower, you'll also need a shower caddy. Leaving your shampoo, soap, washcloth, lotions and other supplies in shared bathroom space is not only a recipe for a cluttered space when multiplied across all of the bathroom's users, but it's also an open invitation for others to try out that expensive new body scrub you just purchased.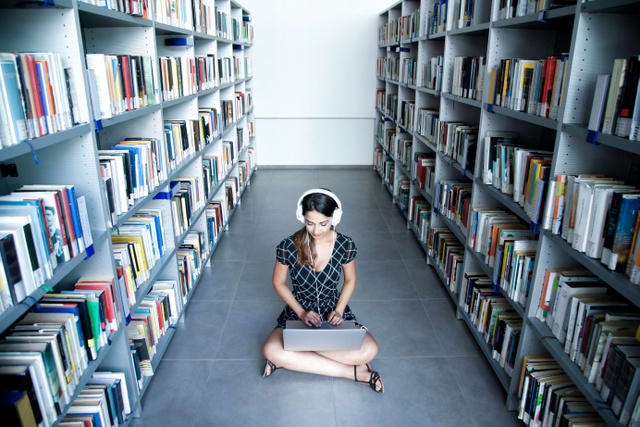 2. Noise canceling earphones
Dorms can be pretty happening hotspots. While this is great when you're in party mode, it's less than awesome when you're trying to get through 100 pages of reading material before your 9AM class.
Whether your roommate spends hours talking on the phone with her boyfriend back home or has Barry Manilow's "greatest hits" on repeat play, noise-cancelling headphones -- which can block out as much as 90 percent of outside noise -- can be an investment...not only in your academic performance, but also in your sanity.
3. A coffee maker
If you're like most college students, you require a constant caffeine drip just to function. Unfortunately, stopping by the cafeteria or campus coffee cart can be an expensive and time-consuming habit. Meanwhile, just think of everything you can accomplish with a coffee maker a mere arm's reach away.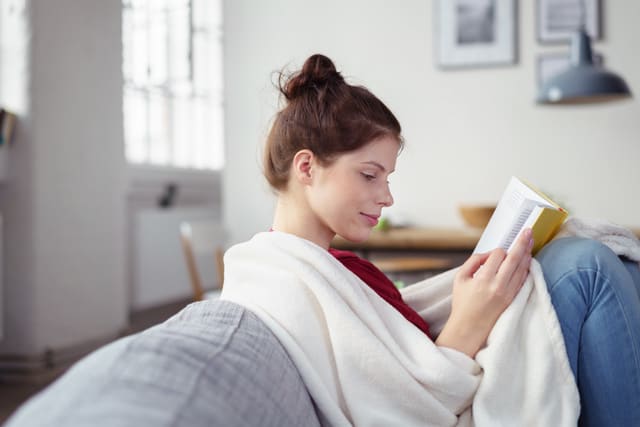 4. A cozy blanket
Dorm rooms may be small, but they don't have to be sterile. While lugging all of your favorite possessions from home can quickly overwhelm your living space, selecting one or two cherished items can go a long way toward both comfort and convenience. Our pick? A soft, sizable blanket perfect for snuggling under when you're sleeping, snuggling or studying into the wee hours.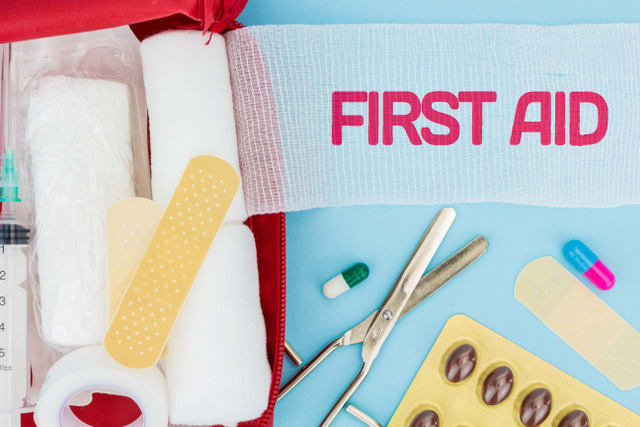 5. A first aid kit
Accidents happen, and when they happen at college your mother is unlikely to be hovering nearby with a bandaid. (For the sake of your social life, at least, we hope she's not.)
Before leaving for college, make your own basic first aid kit containing essential supplies, such as a thermometer; pain, allergy, cough, cold and flu meds; bandaids and bandages; antibiotic ointment; calamine lotion; tweezers; scissors, and alcohol wipes.
While you may never need these things, there's no harm in adopting a "you can never be too prepared" outlook.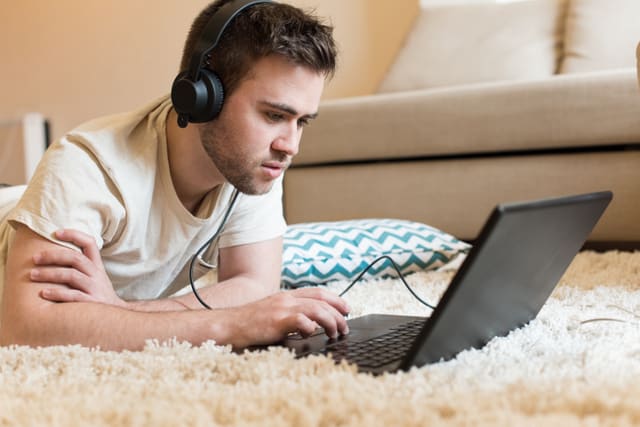 6. A carpet or area rug
When you swing your legs out of bed every morning, would you rather plant your feet on a cold, hard, dorm room floor or on a soft, cushy carpet or rug? While flooring options may be the last thing on your mind when listing all the things you'll need for college dorm life, you'll wish you'd given the subject some thought when your feet are freezing.
7. A charger and charging stations
In our increasingly digital world, can you afford to be without your devices charged and ready to go at all times? Setting up an in-room charging station can help ensure your ability to stay connected.
Think one charger is enough? Think again. Make sure to have ample capability for multiple devices as well as a portable option.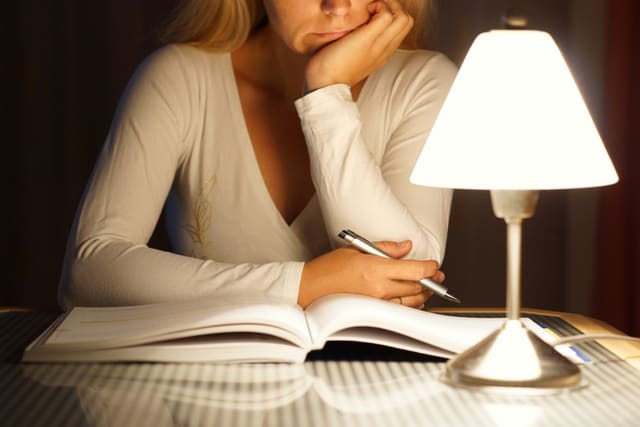 8. Lighting
Let's face it: dorm room lighting can be soul-killing. Save yourself the headache -- in many cases, literally, due to the harsh nature of oft-used fluorescent lighting -- by investing in an LED desk lamp or dimmable floor lamp.
Not only is task lighting more practical and better for your own eyes, but it's also a peace-keeping tool among roommates with varying sleep schedules.
Now that you know what you need, why fall victim to the last-minute rush? To get the best deals on the widest variety of back-to-school supplies, start shopping now. By the time summer comes to an end, you'll be well-stocked and move-in ready.

Joanna worked in higher education administration for many years at a leading research institution before becoming a full-time freelance writer. She lives in the beautiful White Mountains region of New Hampshire with her family.