Top 10 Reasons to Study Abroad
Deciding to leave your home country to go study abroad is a big step. Many prospective students wonder what the benefits of leaving the comforts of home are, as they consider moving abroad and studying at an international university.
However, students who have already studied abroad make it loud and clear— there are lots of reasons to study abroad. They love the experience because of the multiple life-changing experiences it can offer.
You might be asking yourself, should I study abroad? Well, why not consider traveling the world and earning a degree while you're at it? Here, we've compiled a list of the top ten reasons to study abroad that will tell you why your international experience can be one of the best, most memorable experiences of your life.
1. Gain Independence
Although any university experience offers the opportunity to grow personally and professionally, students often miss out on recognizing their full potential by choosing the closest university to home. If this is the case, it could be particularly difficult for these students to adjust to life after graduation.
Besides the reasons to study abroad for an international education in the classroom, you will also build crucial "adulting" skills outside the classroom that will be useful for the rest of your life. It is common for students who study abroad to arrange their own housing, learn a foreign language, navigate a new city, and budget with an unfamiliar currency while living abroad.
These experiences will put you in the driver's seat of your life, making you more confident and self-assured. You will be happy to move back home after learning how to live on your own and communicate with people from all walks of life, and you may even use your skills to continue living abroad later on!
2. Immerse Yourself in a New Culture
Gaining a global perspective is also important when asking yourself: should I study abroad? In an increasingly interconnected world, cross-cultural communication is a vital skill, and individuals who can engage with diversity are in high demand. As this cannot be taught through a text book, real-life experience is necessary to learn how to communicate with people from different backgrounds.
It is more important than ever to have the opportunity to explore other ways of life. Studying abroad is guaranteed to immerse you in a new culture's worldview, making it easier for you to understand different perspectives while also giving you the skills to express your own.
Naturally, the international classroom experience will show you new ideas and opinions on topics that appear in everyday life. In addition to a wider understanding of various cultural values, you'll also meet other students from all over the globe, giving you the opportunity to construct a network of new friendships.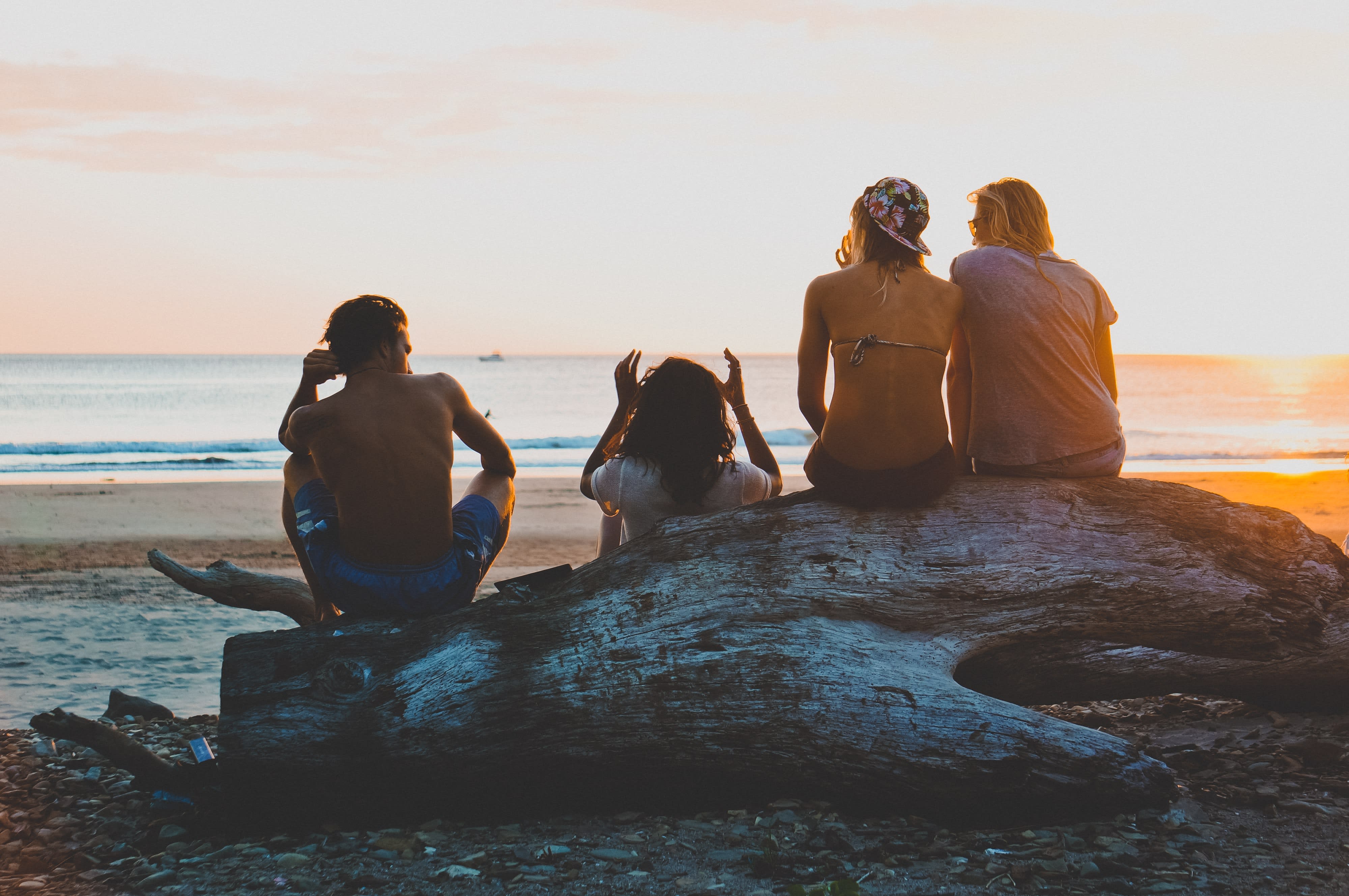 3. Stand Out to Employers
Employers appreciate applicants who have studied abroad. With international experience on your resume, you'll arrive at job interviews with maturity, confidence, and practical skills backed up by real-life anecdotes.
Are you still asking yourself: should I study abroad? Communication skills aside, studying abroad enhances critical thinking and problem-solving skills that employers desire. If you're applying for an entry-level position after graduation, you will be one of many resumes that recruiters sort through. Why not make yours stand out?
Study abroad experience will grab an employer's attention. Moving abroad to study in an international program shows flexibility and a willingness to take risks, making you the ideal candidate for many jobs!
4. Broaden Your Knowledge
To study abroad can be a huge opportunity for students from countries with fewer educational or career possibilities. Even if your home country has high quality universities, studying abroad can open new paths to pursue your passions. You could study at universities with leading researchers in your field of interest, access historic libraries and local archives, or explore cutting-edge art scenes. All these new experiences contribute to a better understanding of the subject matter you are studying.
Pursuing your studies in an international location allows you to follow your interests while also deepening your subject knowledge and introducing the discovery of new interests along the way. For example, if you enjoy scuba diving, consider a destination close to popular diving spots to enhance your skills or get certifications. Living close to a wide range of activities will make your university years more meaningful.
5. Discover Yourself
Along with every other person in the world, at some point in your life, you will wonder what makes you the person you are.
When you move abroad to study, you will be given the chance to see the world, especially your native country, in a new light. Many international students report that their experience has had a big impact on their personal development throughout the rest of their lives.
Many of the thoughts, concepts and ideas you take for granted as "normal" are in reality a part of your national identity. You will be surprised to find how vastly different other students' upbringings and experiences are. However, these realizations are one of the most meaningful aspects of studying abroad.
Beyond the academic advantages, why study abroad? If you would truly like to find yourself, studying abroad will show you other ways of approaching life while also forcing you to make more conscious decisions about how you live your own.
6. Travel the World
The first time you do something new, it can seem really scary.
For many international students, studying abroad will be their first time leaving their home country. Universities typically support these students as they expand their personal understanding of the world and learn how to live in a new country independently.
Along with all of the other great reasons to study abroad, you can learn valuable travel skills that you can use anywhere in the world. Imagine being able to identify the best local restaurants, navigate your way around an unfamiliar city, or even figure out how to use public transportation in a new place. There are also plenty of free apps to help you find your way.
While you become an expert at living in your study abroad city, you'll also learn transferable skills along the way that will open up the rest of the world to you.
7. Expand your Network, Make Friends from Around the World
As a study abroad student, you automatically become a member of a large network of other international students at your university. Universities also often host special events for their international students in order to give everyone the opportunity to make a new group of friends in their host country.
With this in mind, it's easy to make friends from every continent. You're all in the same boat - excited, maybe a little nervous, and ready to make new friends with whom you can explore your new country. While many of you may return to your home countries at the end of studies, international students tend to stay in touch long after their program has finished.
The other good news is that, with friends scattered around the world, you will never run out of travel ideas or opportunities to visit other places. You also get the added benefit of having a personal tour guide and maybe even free accommodation, giving you even more reasons to study abroad!
8. Learn a New Language
Studying abroad typically comes with opportunities for international students to learn their new host country's native language. Whether it's Japanese, German, Italian, or Swedish, why not follow up on your New Year's resolution and learn a new language?
Depending on the length of your stay, you may or may not reach fluency. However, one thing that's for sure is that your hosts will appreciate any effort you make. Even learning a little of the local language goes a long way towards immersion.
You also have the benefit of taking courses taught by skilled native teachers. Language exchange clubs or making an effort to converse with local acquaintances and friends in their language will speed up your language learning and open you up to more international opportunities.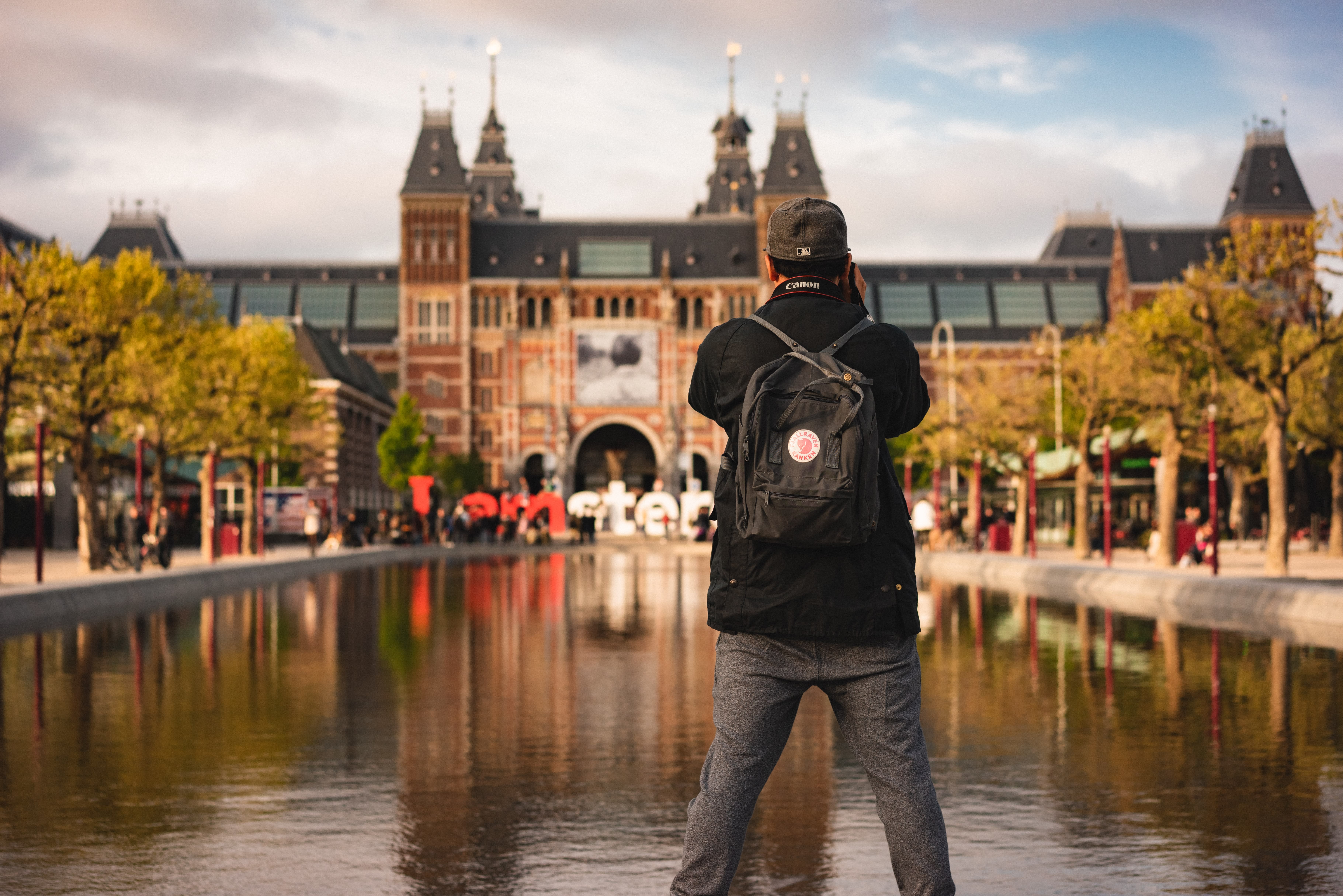 9. Find Hidden Gems
Maybe your Instagram feed is looking a little uninspired, or maybe you're just an adventurous spirit and want to explore.
Of course, the guide books will point you to all the "must-sees" in every city. But beyond those, there are plenty of worthwhile things to experience that are typically unadvertised to tourists passing through.
So, as you learn to navigate your new city like a local, you'll begin to discover all the best parks, restaurants, bars, cafes, and shopping spots that make for unforgettable experiences.
You'll also find out where the locals spend their time: hidden beaches, restaurants overlooking waterfalls, camping sites near picturesque lakes, mountain cabins, castle ruins, and plenty of other gems that have never made the guide books.
10. Enjoy Coming Home
Perhaps you are thinking, should I study abroad if I am already comfortable at home? After your international experience, you'll have a deeper appreciation of what it really means to be home.
The everyday things that you used to walk past every day might start to hold more meaning. Elements of your culture that you longed for when you studied abroad will seem both familiar yet new at the same time. You'll return with the confidence to try new things and explore new places in your own country.
With seemingly endless reasons to study abroad, the decision to pursue an international education has never been easier.