The Case for Space: How to Become an Astronaut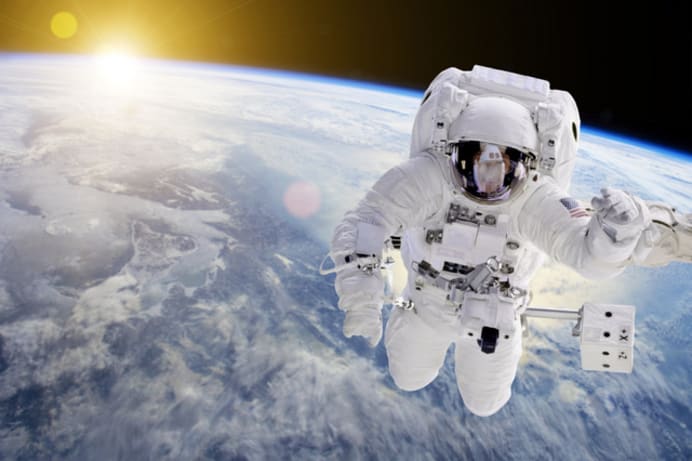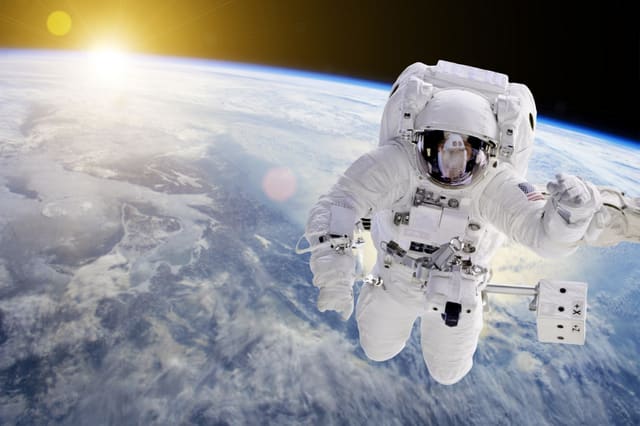 Childhood fantasies everywhere just got one small step closer to becoming a reality. Earlier this month, the U.S.'s National Aeronautics and Space Administration (NASA) made a noteworthy announcement: after a four-year hiatus, the government agency is recruiting astronaut candidates for deep-space exploration and a mission to Mars. Which begs the question: how the heck do you get to be an astronaut, anyway? Well, we've got the scoop. Read on to learn everything you need to know to turn that small step into a giant leap.
Learning The Right Stuff
While astronauts make a lofty impression, a lot of work goes on behind the scenes -- and in the classroom -- to prepare them for time in space, as well as for a breadth and depth of other job-related responsibilities. In fact, astronauts undergo years of intensive training and experience long before they step onto a spacecraft.
Whether civilian or military, NASA astronauts are required to have a bachelor's degree from an accredited institution in one of the following fields in order to be considered for the space program: engineering, biological science, physical science, or mathematics. NASA stresses that it's not just a matter of having the degree, but also in a strong academic record. In other words, it's not just about getting the degree, but about excelling in your studies.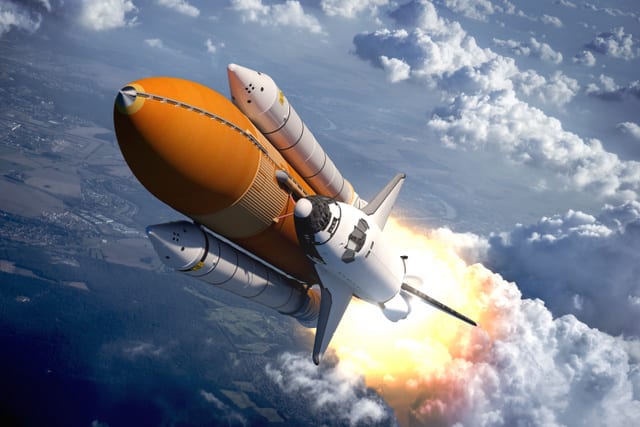 After completion of the bachelor's degree, all candidates for astronaut selection must also have "three years of related, progressively responsible, professional experience or at least 1,000 hours of pilot-in-command time in jet aircraft." However, advanced degrees may be substituted for experience, as follows: a master's degree equals one year of experience and a doctoral degree equals three years of experience. Lastly, teaching experience is also desirable, so educators are encouraged to apply.
What does all of these mean for astronaut aspirants? The path to space begins with STEM studies. (One interesting tidbit? NASA's impact has been credited with launching thousands into STEM careers in the U.S.: one study revealed that half of the country's researchers were inspired to study science following the Apollo 11 lunar landing in 1969.)
Other Careers in Space
Astronauts are far from the only people who advance our knowledge of the final frontier. In fact, there are many fulfilling ways to combine your love of science, space and technology into a sought-after and satisfying profession.
Astronomy, for example, studies celestial objects while also touching on numerous scientific disciplines, including chemistry and physics. Students with degrees in astronomy have a variety of career options in everything from aerospace and weather forecasting to energy development and communications technology. In addition to advancing knowledge of the universe through research, many astronomers also work as educators observatories and planetariums.
The study of astrophysics, meanwhile, offers the chance to study the universe and physics within the context of the dynamic world. While many students with degrees in astrophysics go into academic research, others pursue careers in government and industry. With so any missions imminent, now is considered to be a particularly exciting time for astrophysicists, many of whom are involved with designing, building, testing, and flying different kinds of scientific instruments.
While a degree in physics will get your foot in the astronaut door, this study of matter and space has many professional applications, including everything from designing computer games to predicting climate change. NASA's space physicists are vital to our understanding of the impact of physical phenomena -- such as space weather -- on everything from high altitude rockets to spacecrafts.
While aviation might first bring to mind thoughts of aircrafts and flights, the race to space also offers unprecedented opportunities for students with degrees in aviation for exciting careers in the newest transportation sector: commercial space.
Telecommunication merges engineering and computer science to push the boundaries of how we exchange information between two or more stations. In the space arena, students with telecommunications degrees offer technology development and mission support for both optical and FR communications systems. They may also work in satellite operations.
And that's just the beginning. Other paths of study with applications in space include the social sciences, exercise physiology, medical technology, and psychology.
Space Training Around the World
Of course job opportunities in space -- both for astronauts and other positions -- are not exclusive to the U.S.
While applicants to NASA must be U.S. citizens, countries all over the world have prestigious space programs of their own, including the Russian Federal Space Agency (Roscosmos), the European Space Agency (ESA), the China National Space Administration (CNSA), France's Centre National D'Etudes Spatiales (CNES), and the Canadian Space Agency (CSA).
China, in particular, has overtaken the space race in the past decade with the goal of having people on the moon in the next decade. Proficiency in Chinese might be a good skill to have. Read more about Chinese Language courses.
The takeaway for aspiring astronauts? There's more than one way to make it into space, as long as you have the right combination of academic excellence, a background in science and technology, and sheer drive.
One last thing to keep in mind? While bachelor's studies in science and engineering are essential for aspiring astronaut candidates, astronauts have plenty of other talents, too. Take former mechanical engineering student Chris Hadfield. The first Canadian to walk in space and former commander of the International Space Station, Hadfield's popularity reached critical mass when he played guitar in space. Since retiring from life in orbit, he has gone on to have an acclaimed music career.

Joanna worked in higher education administration for many years at a leading research institution before becoming a full-time freelance writer. She lives in the beautiful White Mountains region of New Hampshire with her family.