The Best Student Cities in the World in 2023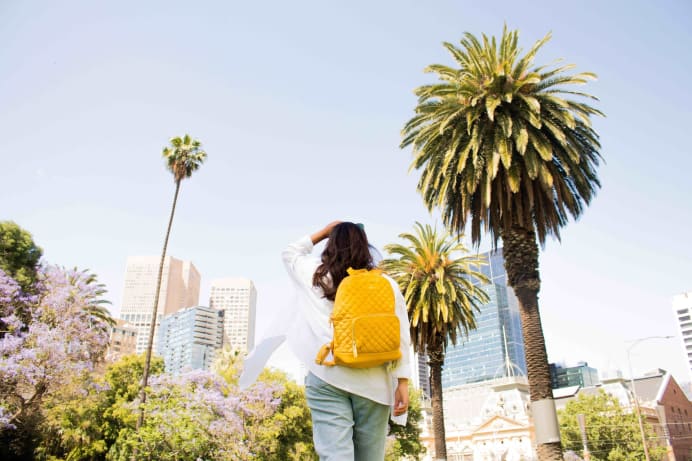 Seoul, South Korea
Seoul is the beating heart of South Korea and, among many impressive sights and landmarks, boasts a number of sophisticated, quirky, and eccentric coffee shops, which can be found all over the city. It is a buzzing, exciting capital where ancient history meets modern pop culture. Students may find themselves browsing the shelves of an independent bookshop or sipping wine in a lively bar that's actually housed in a hanok (a traditional Korean house). In Seoul, the party scene is known to go on all week long - revelers can begin their evening shenanigans at a barbecue restaurant, where sumptuous slabs of pork belly make the perfect accompaniment to maekju (beer). Let the celebrations continue throughout the night at the many cocktail and self-serve beer bars, which are all the rage here. As for your wallet, the cost of living in Seoul is what you make it. Like any capital city, your money may feel more pinched, but there are ways to make your budget stretch further, such as eating at your university cafeteria rather than dining out every night.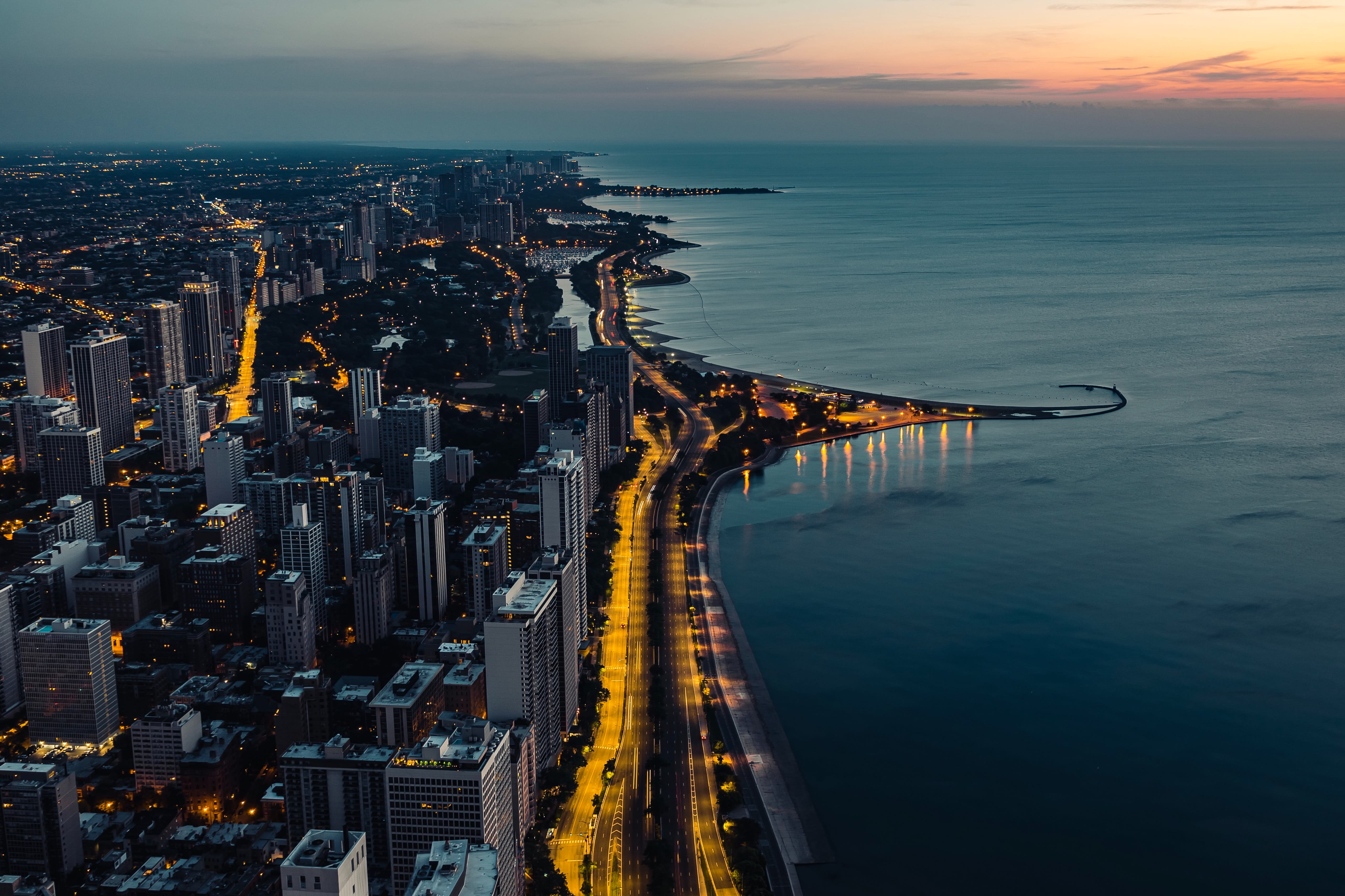 Chicago, USA
Chicago is home to many world-renowned universities, including the University of Chicago, which has produced more than 90 Nobel Prize winners. Life for students in this cultural hub is a whirlwind of fun – discover dazzling architecture at every turn; scout the local street art and pay a visit to the infamous 'Picasso statue; feast on stuffed deep dish pizzas; experience a wealth of festivals and events all year round: the Latino Film Festival in April, Jazzin' On the Steps in May, Pride Parade, Pride Fest and Chicago Blues Festival in June. A full calendar of what's on can be found online, but needless to say, you won't be bored in this thriving multicultural city. Luckily for partygoers, Chicago should also tick all the boxes when it comes to its student nightlife. From immersive theatre and comedy experiences to moody blues music, dance clubs, and secret speakeasy bars, there's something for everyone to enjoy.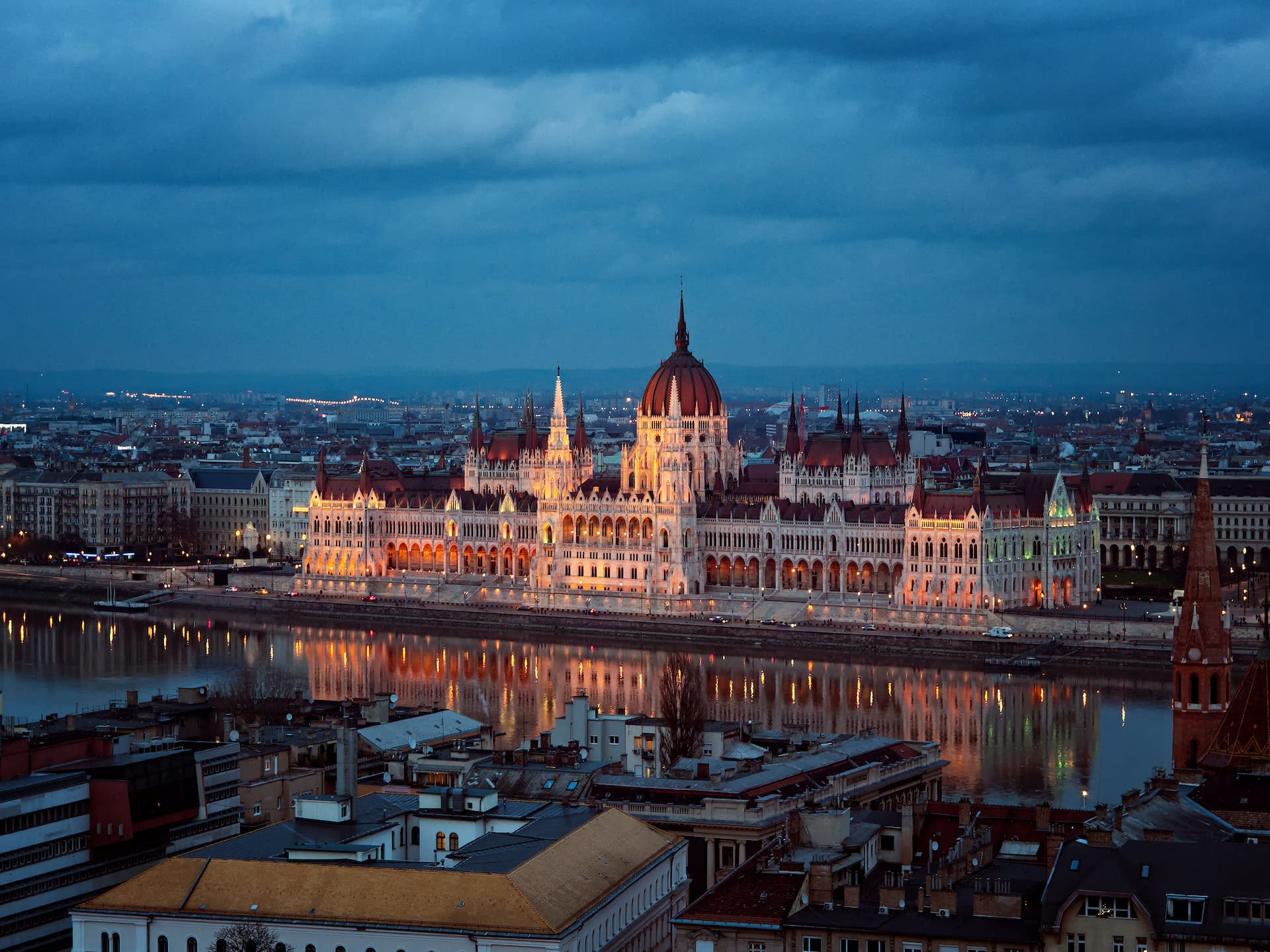 Budapest, Hungary
With plenty of cheap places to eat and affordable cafes, bars, and hangouts close to the universities, Budapest is the perfect place for students on a budget to study. This beautiful city is world-famous for its art nouveau architecture and is brimming with history and culture. Take a trip to the Szechenyi Spa Baths for a moment of mindfulness during a lunchtime study break, or head here at night for a wet and wild rave with friends. Make your way to the Fisherman's Bastion for breathtaking views of the city and river, or spend an afternoon exploring the Hungarian National Museum – the largest museum in the country. If you're keen to dance the night away, the 7th district, also known as the Jewish Quarter, is the place to be. Once derelict, lonely buildings have since been transformed into stylish and quirky 'ruin bars' serving budget-friendly brews that will keep your student bank account afloat (hopefully).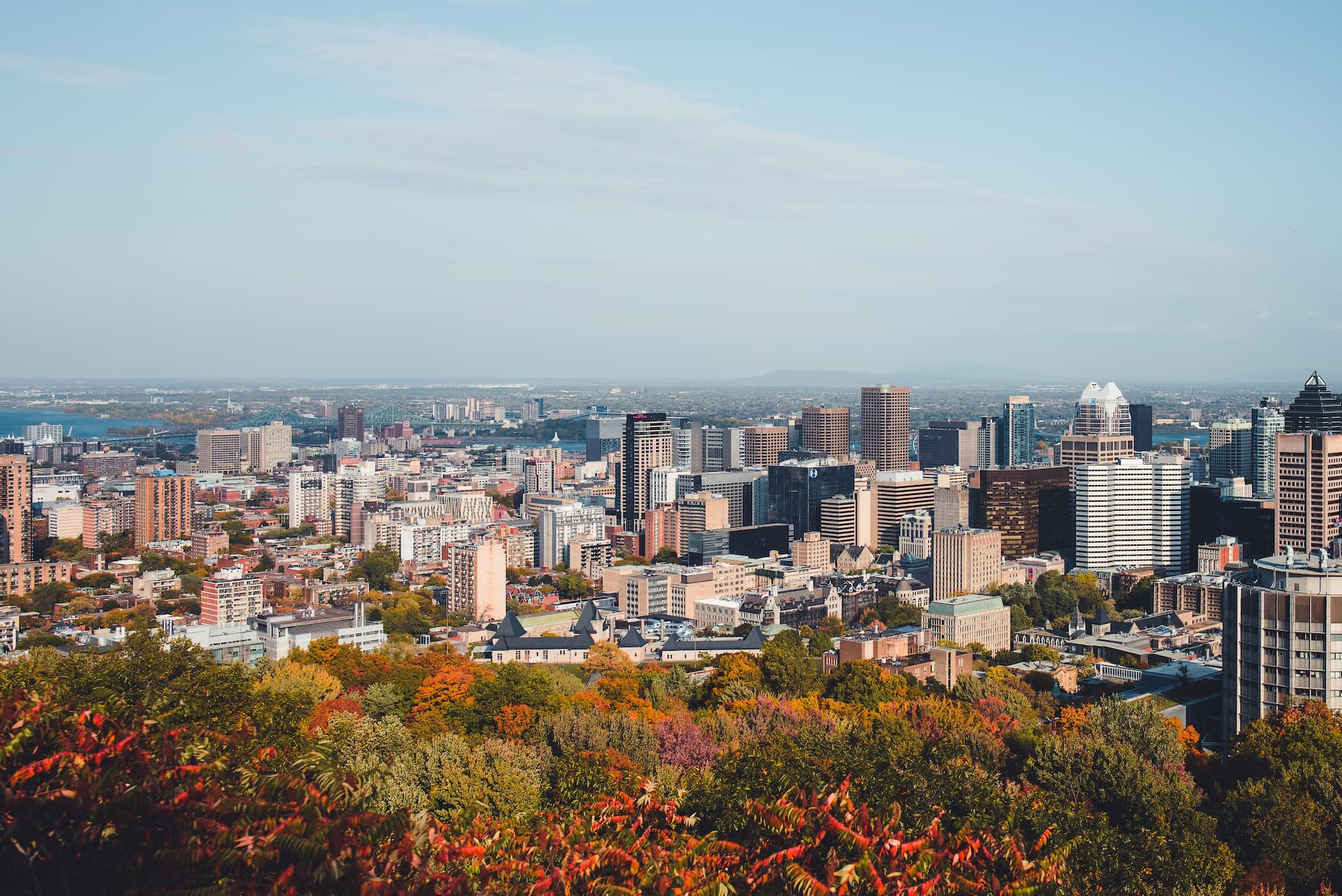 Montreal, Canada
Some of the best universities in Canada can be found in Montreal. This colorful and vibrant French-speaking city offers students plenty of rich, cultural experiences to immerse themselves in. Though locals also speak English, do make a conscious effort to practice French during your time here: the community will go out of its way to help you learn. Hungry undergraduates and postgraduates will revel in Montreal's epic food scene, which boasts a bounty of mouthwatering dishes, including its signature Poutine – French fries, gravy, and cheese curds. After a night on the tiles, you won't regret digging into a plate of this not-so-delicate delicacy with friends. When it comes to partying, there's an evening of fun to suit everyone, from wild cabarets to sophisticated cocktail bars, underground live music haunts, and mainstream high-tech nightclubs. By day, student history buffs can explore a selection of impressive museums, such as the McCord Museum, where you can learn all about Montreal life: past and present.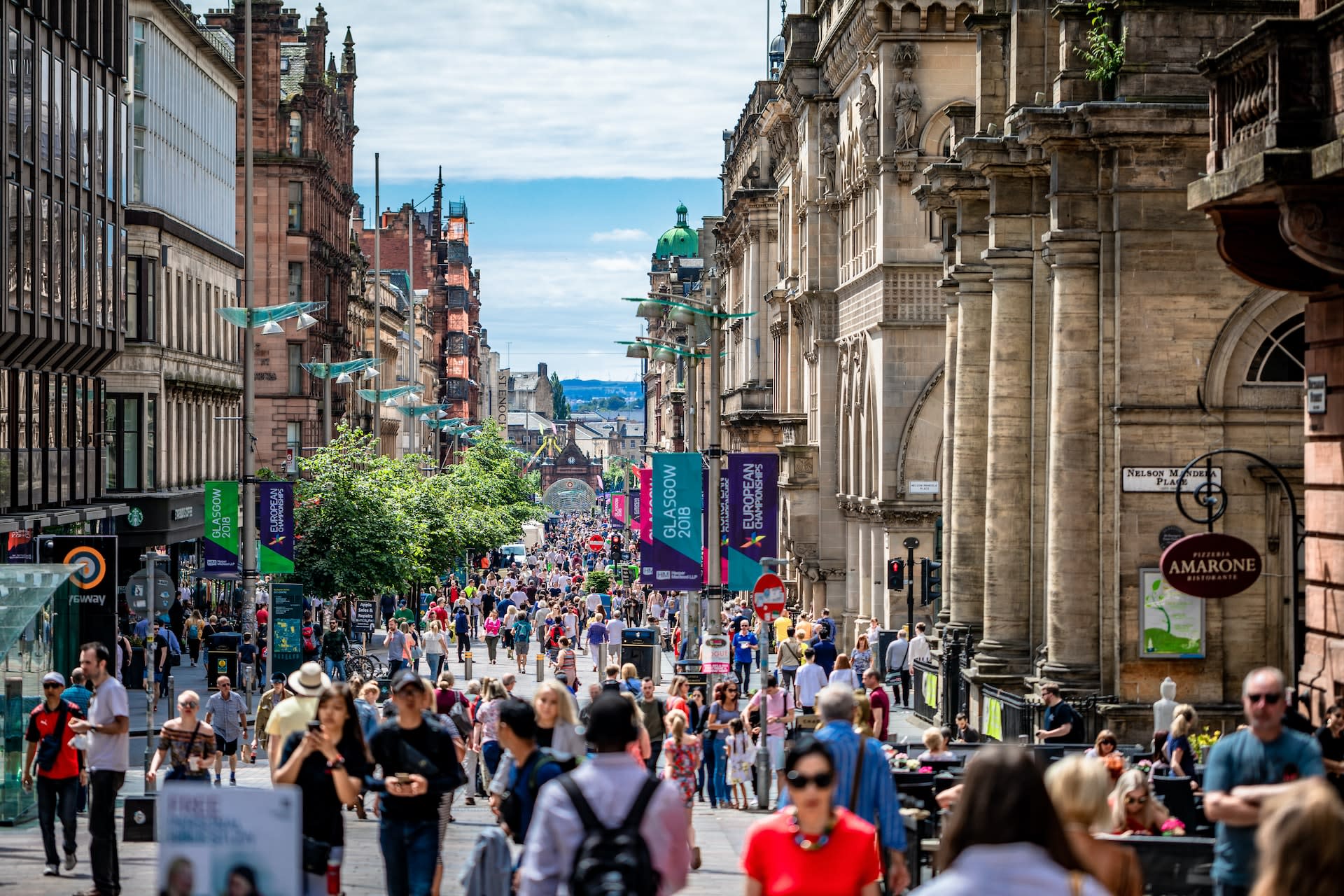 Glasgow, Scotland
There is plenty for students to get stuck into in Glasgow, which was declared a Global Green City back in 2020 for its sustainability efforts and was recently named the world's friendliest city by Time Out. Glasgow is small but mighty - its streets are full of energy, and it boasts a vivacious film and music culture, strong literary heritage, striking architecture, and diverse local history. Home to the world's third oldest subway system (nicknamed the Clockwork Orange because of its shape and coloring), the Glasgow subway connects 15 city stations in a clockwise and counterclockwise loop. Head to Kelvinhall to explore some of Glasgow's most popular museums or discover a plethora of unique boutiques and bijou eateries in Hillhead. Cowcaddens is the place to go for a night of live music or alight at Partick for pub drinks with friends. If it's bars and clubs you're after, you and your group of student pals will be sure to have a wild night out in the West End. As for nursing your sore head in the morning, a trip to one of the city's beautiful green spaces (Glasgow Green, Kelvingrove Park, Queen's Park, or even the gothic Necropolis behind the city's medieval cathedral ) should put a bounce back in your step.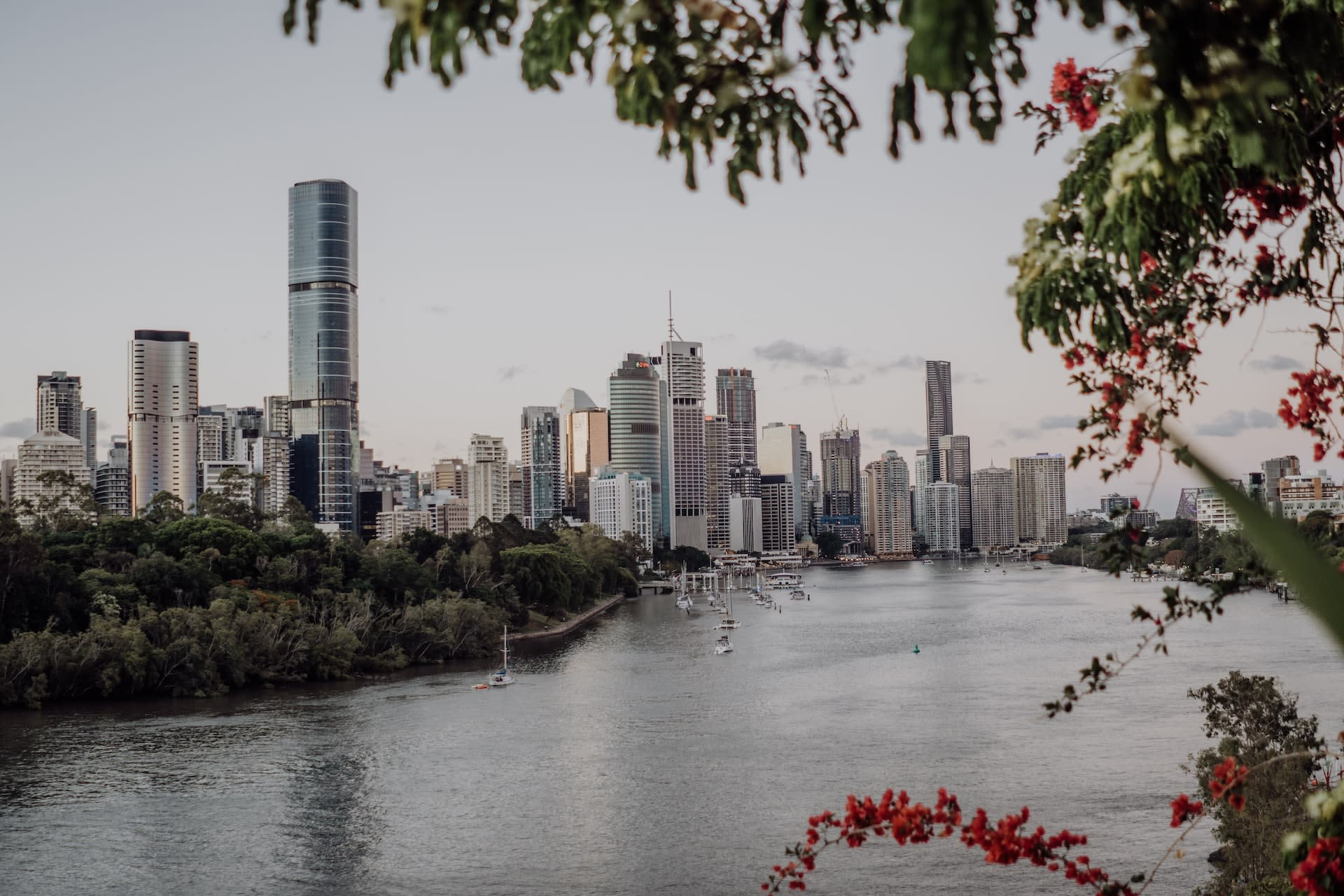 Brisbane, Australia
Sun, sea, and study in Brisbane. Though this sunshine city is located inland, there are a number of beautiful beaches within easy reach, such as Suttons Beach. Alternatively, experience a day out at North Stradbroke Island, where a paradise of golden sand and crystal clear water awaits you. Better yet, and closer to home, you'll find Australia's only inner-city man-made beach, Streets Beach, in the South Bank Parklands. Swot up on your revision as you splash your toes in the sparkling lagoon before heading back to campus for a lecture. When it is time to let your hair down, Brisbane brings the party. Fortitude Valley boasts awesome live music venues, nightclubs, and cocktail bars for all to enjoy. So, how far will your money stretch in this paradisiacal destination? The cost of living in Brisbane is lower in comparison to other Australian cities like Sydney. There are also purpose-built UniLodges and other student accommodation options near the main universities and in central Brisbane too.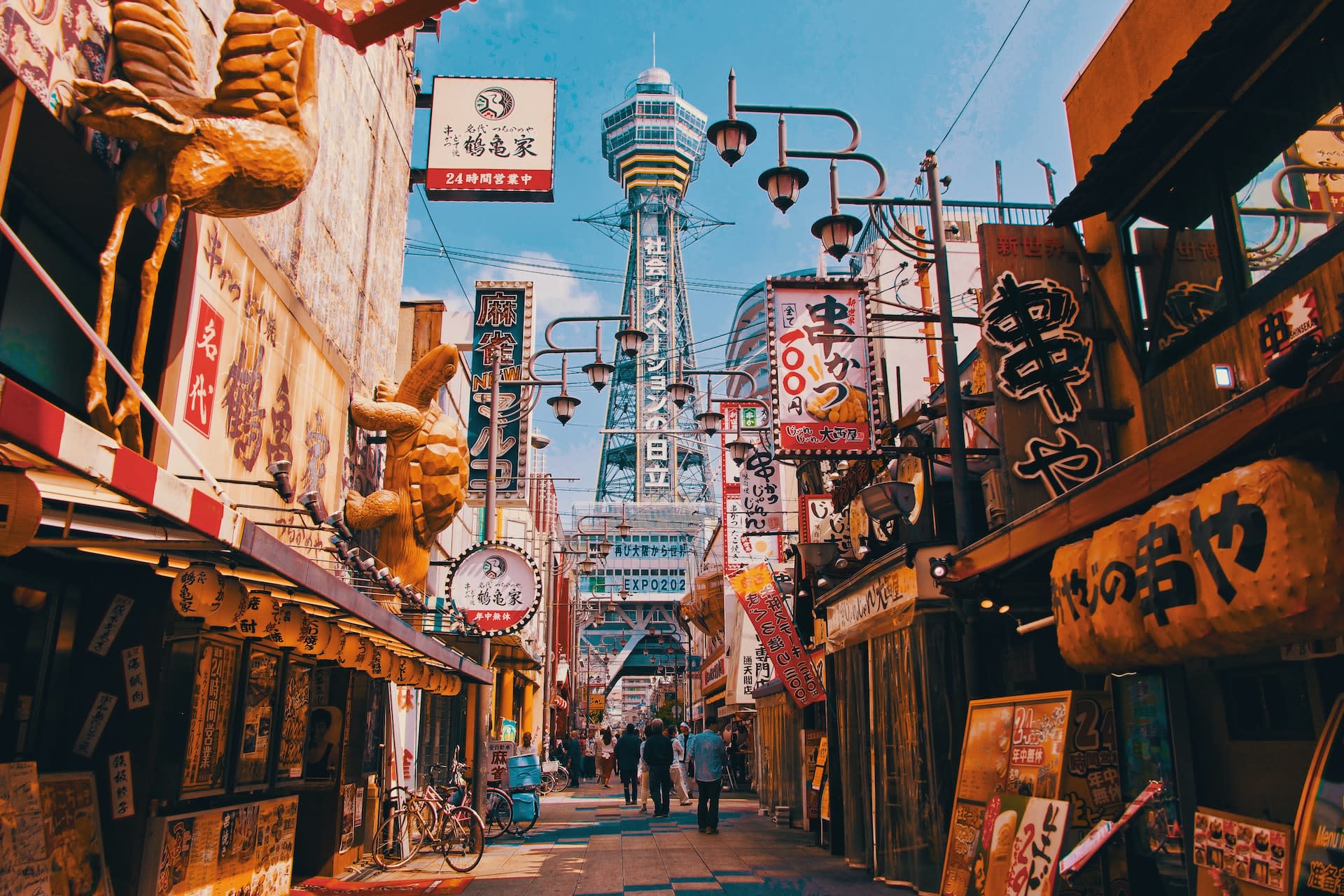 Osaka, Japan
The bright city of Osaka packs a punch when it comes to its culinary scene. Hungry students and foodies should make their way Downtown to Dotonbori – the heart of the Minami district – where vibrant street food stalls and restaurants fill the air with mouthwatering smells. Slurp comforting bowls of meaty ramen and chomp on takoyaki (octopus-filled balls) alongside locals. Students can immerse themselves in Japanese pop culture and all things Anime in Nipponbashi, which is a great place to explore with friends. Those looking to see iconic Shinto shrines, Buddhist temples, and the iconic cherry blossoms are in luck because Kyoto and Nara are within easy reach by train. Though the local culture in Osaka may feel quite different from what you're used to, the people here are kind and friendly and will go out of their way to make you feel at home the moment you step foot in this buzzing metropolis.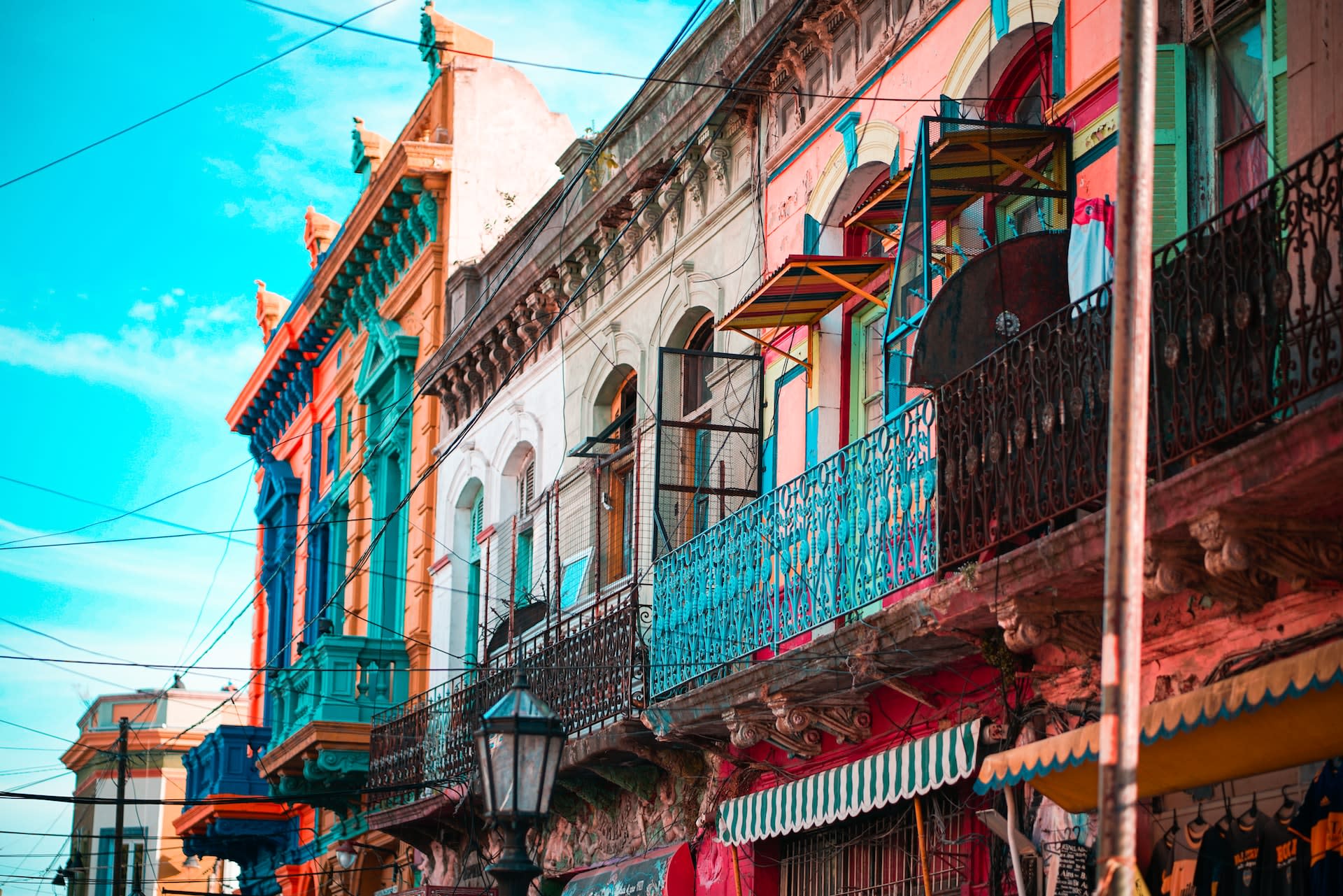 Buenos Aires, Argentina
Dance the night away in electrifying clubs, feast on sumptuous, juicy steaks, tour culture-rich museums, and admire Argentinian art and sculptures. Life for students in Buenos Aires is captivating – this dynamic and beautiful city is bursting with creativity and fascinating Latin American traditions. The city boasts dozens of universities and a high standard of research, as well as free tuition to public universities. Undergraduates and postgraduates who choose to study here will quickly adapt to life in a city that doesn't sleep. All day, every week, the clubs and bars are alive with tourists, locals, and students. People meet later, eat later and tango well into the early hours: but worry not; you will quickly become accustomed to the Buenos Aires rhythm. With plenty of international students flocking to study here, there's no doubt that you'll soon find your people in between your studies. Learn how to master the enviable work-life balance that locals are truly proud of and discover the city's impressive range of cultural delights.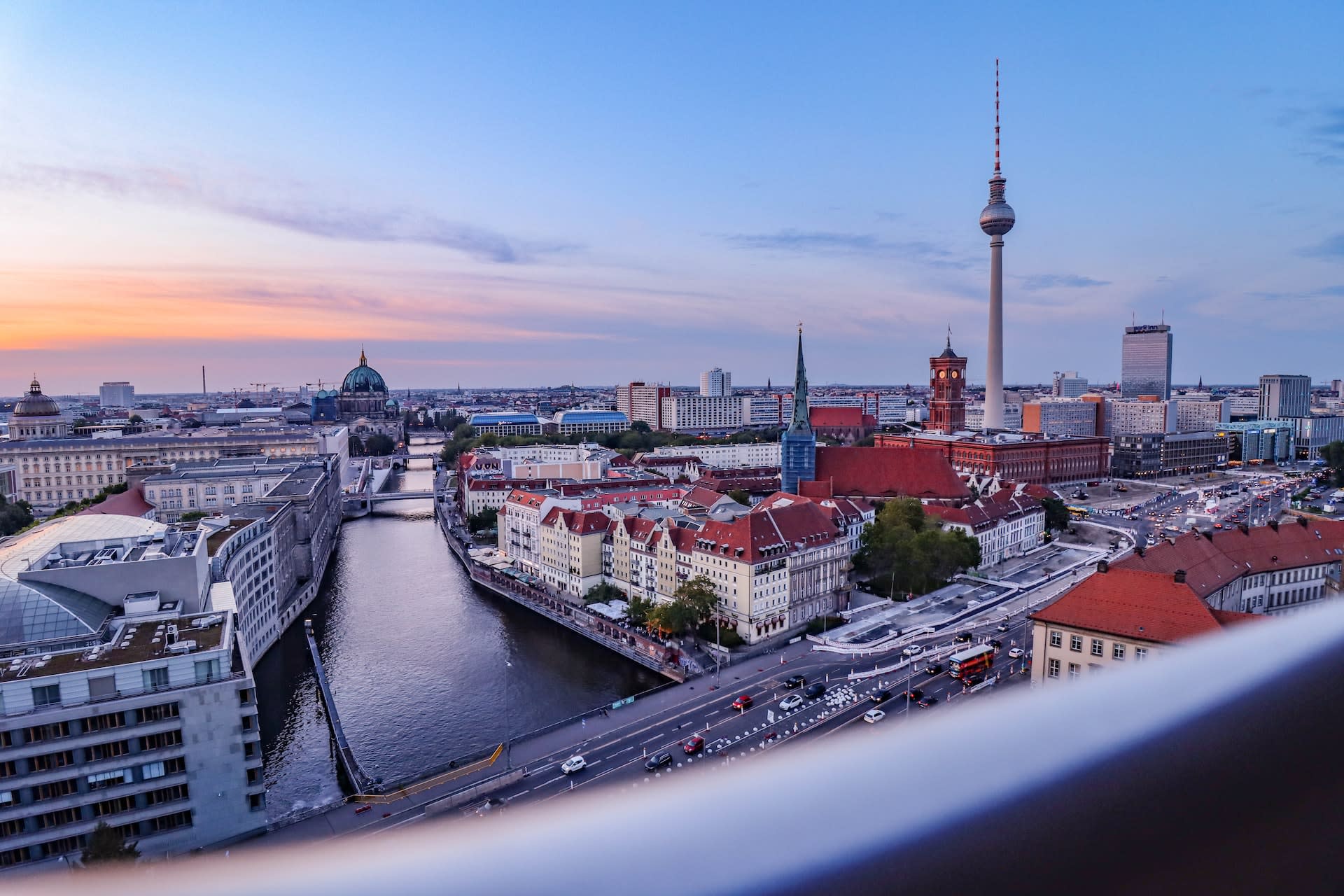 Berlin, Germany
Welcome to one of the world's most creative cities, where quirky, experimental restaurants, innovative art spaces, dramatic history, and architectural wonders can be found on every street corner. Berlin is a fantastic option for international students on a budget. Finding affordable student accommodation in some of the trendiest neighborhoods like Kreuzberg or Friedrichshain is still possible, especially if you opt for a flatshare and do your research. Why not explore this magnificent city on foot and visit some of its iconic monuments like the Brandenburg Gate or the Berlin Wall Memorial? Take a break from your studies and stroll through the beautiful Tiergarten or stop for lunch and devour a lip-smacking meal of schnitzel or currywurst. At night, Berlin's booming clubs and bars will soon draw you in – Mitte, Prenzlauer Berg, and Warschauer Strasse all offer an exciting party scene for fun-loving students as well as plenty of other areas across the city.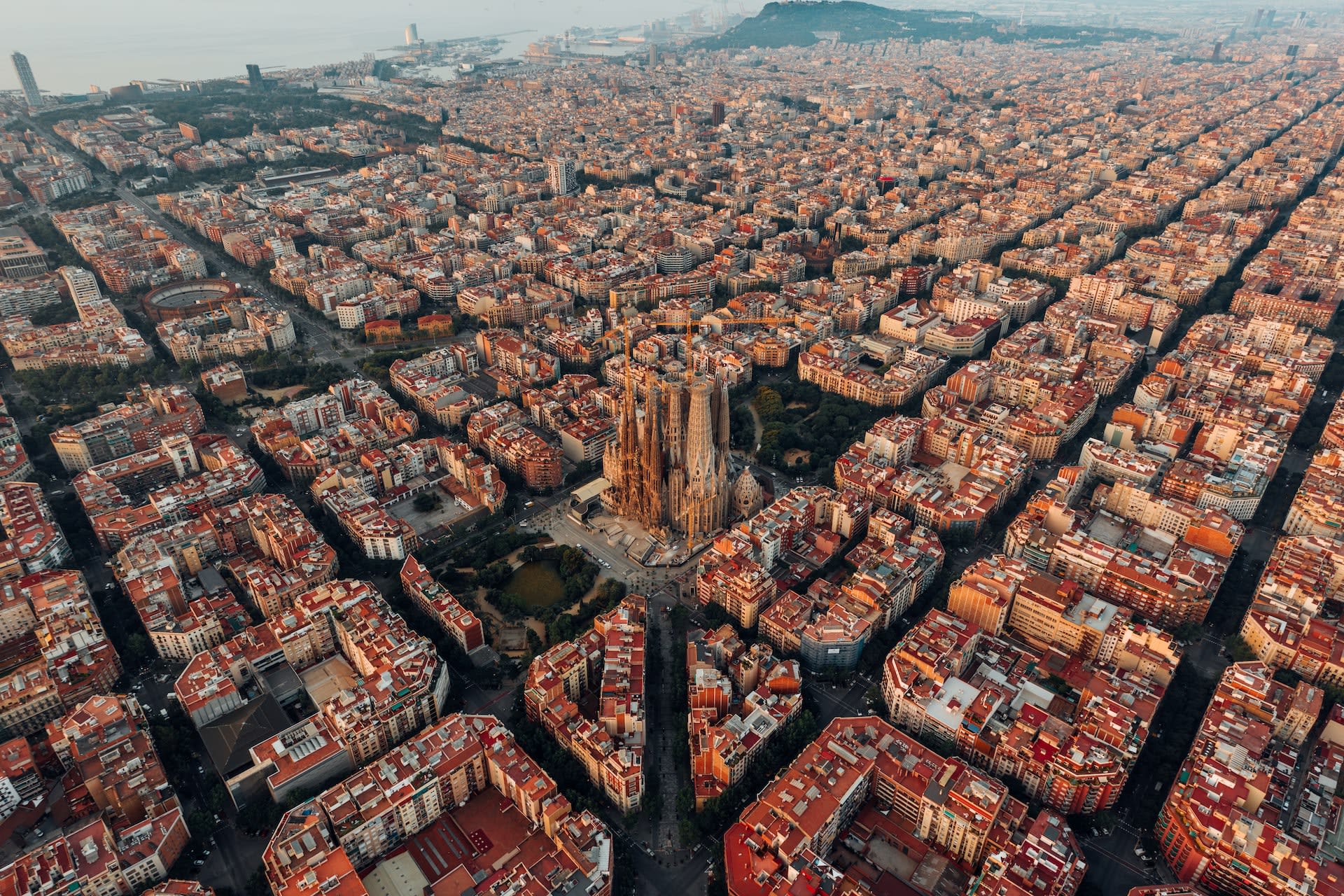 Barcelona, Spain
Discover a labyrinth of winding streets past towering gothic-style buildings and architectural masterpieces. Devour soulful bowls of hearty paella, or head to a lively tapas bar with friends and enjoy a night off from your studies. Stock up on fresh fruit, olives, and other seasonal produce at La Boqueria food market before strolling down La Rambla towards Barceloneta Beach for a picnic. There's so much for students to see while studying in this multifaceted city, most of which can be experienced on a budget, with must-visit landmarks offering free entry at certain times of the day (such as the Park Guell Monumental Zone). Following a day of lectures, why not explore some of the city's popular nighttime hotspots? Barcelona's Gothic Quarter is great for students looking to sink a drink in a pub or dance all night long at one of the fun clubs or live music venues. When it is time for sleep, head back home for a good night's rest. One well-loved neighborhood for students is Les Corts, which is located in the heart of the university district, just outside of the city center.
No matter where your studies take you, you will experience some of the best years of your life during your time as a student. With this guide to the best student cities in the world in 2023, you are just moments away from making your dreams for the future come true. And, if you are still not sure which city is right for you, take our quiz to find out!
Find your perfect program
Use our search to find and compare programs from universities all over the world!
Bachelorstudies
Find a program in these categories