Six Packing Tips for Studying Abroad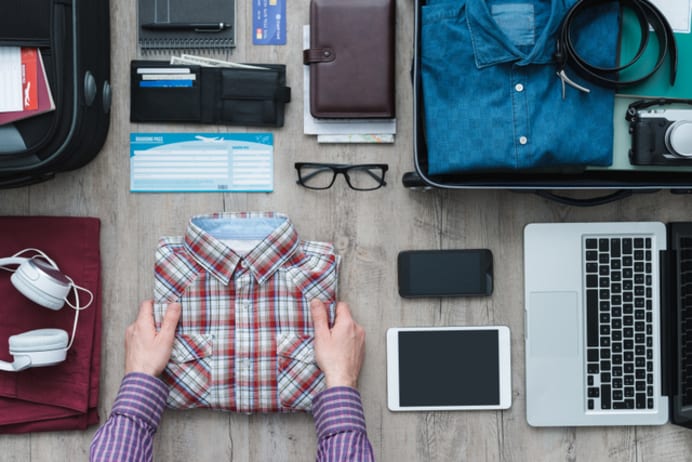 One of the first things to know about studying abroad is that it's not just a 'trip.' Even if you're a seasoned holiday traveler, heading overseas to study – for weeks, months, or years – is a lot different from Spring Break in the Bahamas or a week of skiing in the Alps. And one of the trickiest parts of preparing for a study abroad experience is knowing what to pack. But packing for your time abroad doesn't have to be hard if you do a bit of research on your destination and keep these six tips in mind. So whether you're off to Italy for a short-term session this summer, heading to South Africa for a semester in the autumn, or taking the plunge and enrolling in a degree program in Australia, here's what should stay and what should go!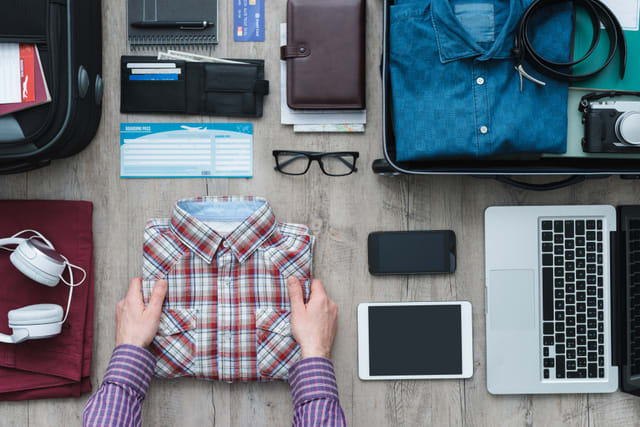 1. Bring Basics, Not Bulk
It's easy to assume that anywhere that's not home will be void of all the comforts to which you are accustomed, but the reality is that you'll be able to find everything you need once you arrive. So forget about family-size toiletries, pillows, and cooking utensils, and focus instead on multipurpose clothes and shoes, small (and replaceable) mementos of home, and your essential electronics. Here are a few tips:
Clothing: make sure you're prepared, especially if you're heading somewhere with an extreme climate. But remember that you'll probably want to experiment with local fashion so bring only basics.
A Bit of Home: Don't bring things that can't be replaced but photos of friends and family and a journal are a great way to stave off homesickness and keep a record of your adventures. Think about bringing a few souvenir-type items that represent your home – give them as gifts to generous hosts or use them to teach others about your homeland.
A laptop, camera, and/or smartphone are essential travel (and study) tools, but make sure you have appropriate plug-adaptors. Avoid electronics that need voltage adaptors like hairdryers or electronic toothbrushes – voltage adaptors can be unreliable and bulky. Most chargers for laptops, phones, and cameras automatically convert the voltage and only need a small, inexpensive plug-adaptor to work abroad.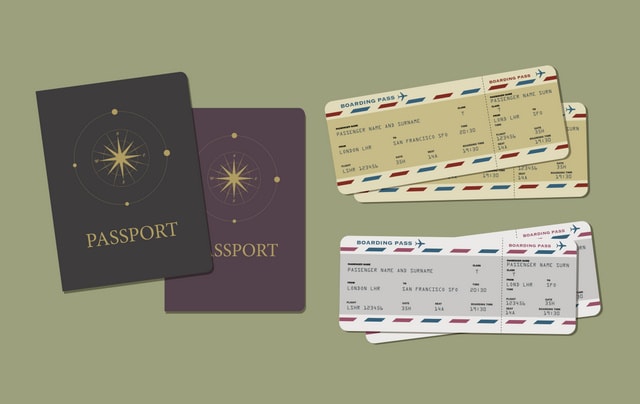 2. Make Copies
Your carry-on luggage should contain all of your essential documents – passport, boarding passes, program acceptance letter (and information), etc. - but it's a good idea to make copies of any and all paperwork or identification that you will need during your travels and stash them in your checked luggage. If you don't want to bulk up your packing with folders and documents, scan or photograph the essentials and save them on a cloud-based service like Google Docs or Dropbox so that you can access them wherever and whenever. This will save a lot of time, hassle, and possibly money if you lose your passport or forget to print out a boarding pass.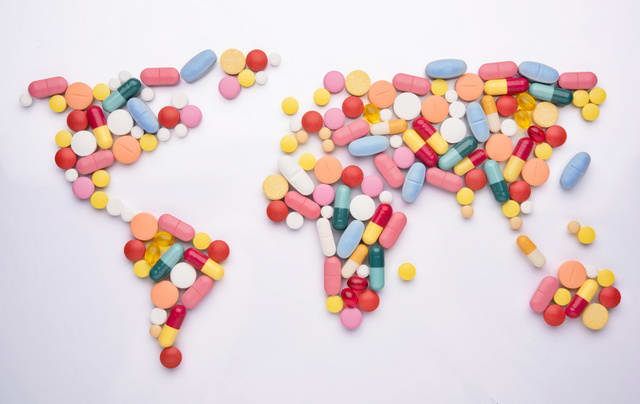 3. Plan Ahead
It's true that in most cases you'll be able to find and purchase everything you need abroad, but you can save yourself time and money by packing things like prescriptions in your luggage. This is especially important if you have a chronic condition that requires a specific medication. Visit your primary physician before you leave and request a prescription for the duration of your stay, if possible. If you're going abroad for a longer period, ask your doctor to prescribe as many months as possible and take a copy of the prescription with you so that you can give the information to medical practitioners in your host country if and when necessary.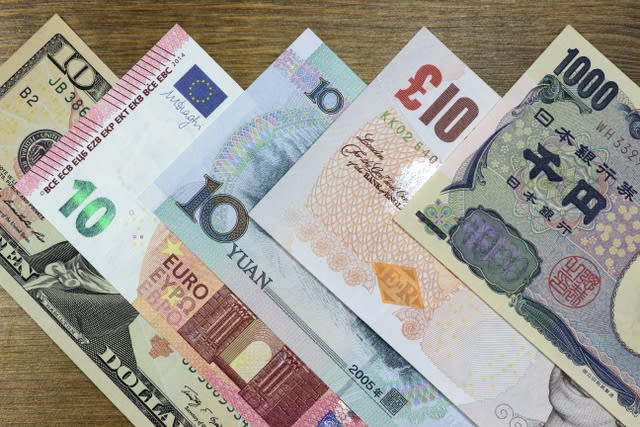 4. Carry (Some) Cash
We live in an increasingly cash-free society, and during your travels, you'll find that debit and credit cards work well in most situations. But it's still a good idea to travel with a bit of cash, if only for emergencies. Research your destination before you leave – if you're heading to Sweden, you may find that cash is as useful as outdated travelers checks. But some countries, like Germany and most of Asia, Africa, and South America, still use cash regularly. Check which currency is most appropriate. In some countries, like Vietnam, American dollars are just as acceptable as the Vietnamese dong. Before you leave, take out enough of your host-country's currency to cover unexpected expenses like a taxi or a night in a hotel.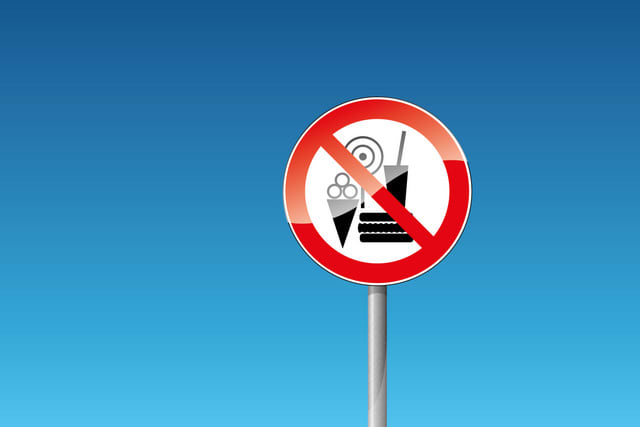 5. Forget the Food
One of the hardest things for international students can be adjusting to local cuisine, and it can be tempting to max out your luggage quota with goodies and treats from home. But many countries have strict rules on the import of food and animal products, and a suitcase full of spices or peanut butter or rye bread could find you delayed in customs, paying a hefty fine, or worst of all, facing deportation. Studying abroad is an adventure, and that includes the culinary aspects of your host country. But if you're still missing your favorites from home, here are a few tricks:
Try everything once. Sometimes the appearance of foreign food is more daunting than the actual taste, and once you get past the 'ewww' factor, your tastebuds may override your eyes.
Seek out 'foreign' grocery stores in your host country. They'll often carry products from around the world, and you may just find that essential ingredient (or a passable substitute).
Ask your new friends to teach you how to cook. Home-cooked meals are always preferable to fast food, and once you know how to work with local ingredients, you can tweak recipes to your taste.
Ask friends and family to send must-haves from home. Just check with import and customs regulations – banned items won't make it past the border, and international shipping is expensive!
6. Now Cut Out Half
Okay, so you've packed the basic clothes for your destination, have some keepsakes to stave off homesickness, you've filled all your prescriptions, have a pocket full of colorful, foreign money, and have double-checked that your luggage contains no contraband. Perfect. Now, pick up everything, do a quick jog around the block, and then come back home and take out half of what you packed. Once you've had to carry your suitcases through three airport terminals or up six flights of stairs in your Spanish apartment building, you'll be glad you left that extra pair of shoes behind. And remember, more space in your luggage means more room to bring things home at the end!