Seven Easy Dishes Even College Students Can Cook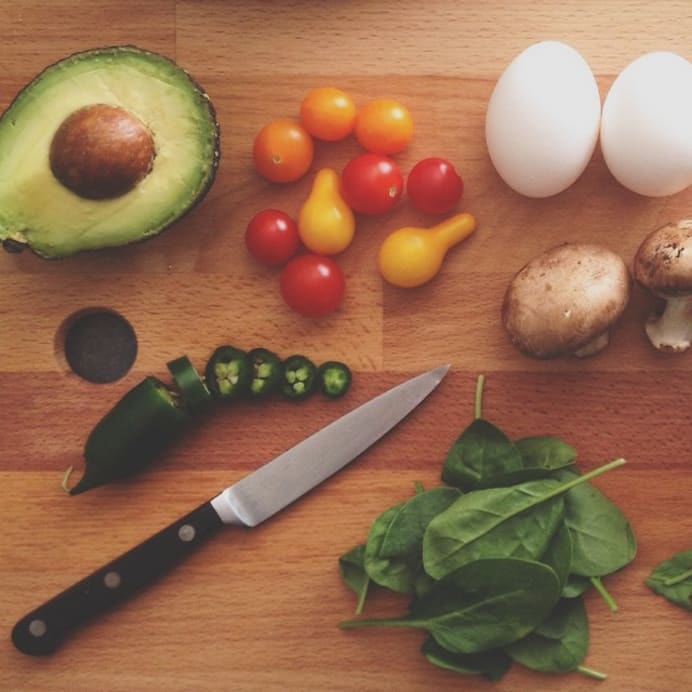 Okay, so university students aren't usually celebrated for their amazing cooking skills. (Except for culinary arts majors, that is.) And with good reason: From bare bones kitchens to tight budgets to time constraints, there are several obstacles to epicureanism during the college years. However, just because you're not an accomplished chef doesn't mean you have to subsist on a diet of ramen noodles.
Read on for a roundup of healthy, delicious recipes which even the most space-limited, time-pressed, money-strapped college student can pull off.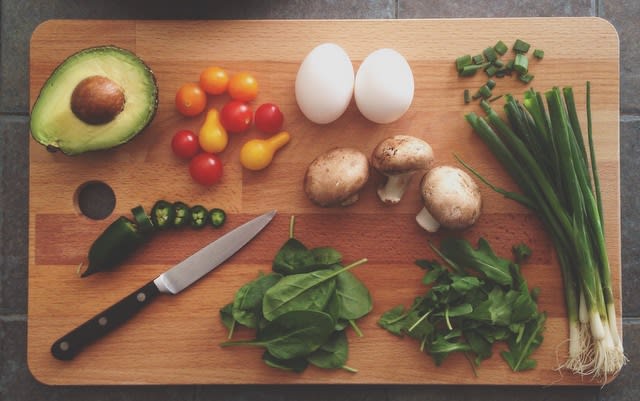 1. Curried Chickpeas with Spinach
Indian food is a favorite of many university students, but takeout can be cost-prohibitive. The good news? You can produce a restaurant-quality, uber-flavorful Indian-inspired meal with just a handful of ingredients -- many of which you probably already have in your fridge, cupboards, and spice rack.
This recipe from Budget Bytes doesn't just produce a wholesome and filling meal, it's also vegan and gluten-free -- meaning there's no reason not to invite all of your friends over to join in the feast.
2. Spinach Feta Grilled Cheese
Grilled cheese might be a staple for many college students, but why not take it to the next level with this upscale upgrade on a classic? Using either homemade focaccia or store-bought ciabatta, this ooey-gooey comfort food is packed with goodness thanks to two types of cheese (mozzarella and feta), garlic and spinach. An (optional) pinch of red pepper flakes gives it a kick.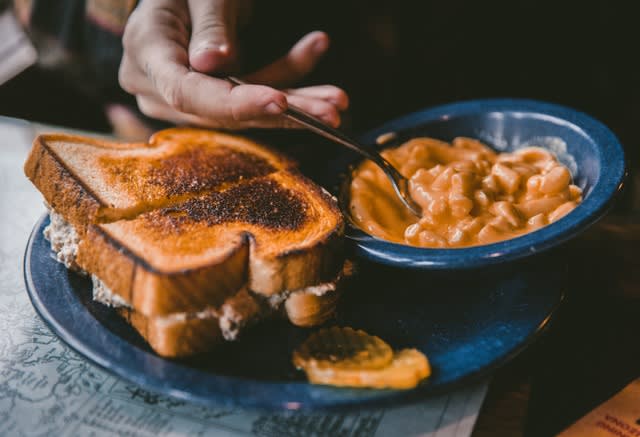 The on-the-go lifestyle of most college students often means eating unhealthy fast food meals or skipping meals entirely. Unfortunately, this can lead to low energy and poor academic performance. With just a few minutes worth of preparation, however, you can pack a portable, custom salad perfect for squeezing in between classes.
A handy tip from this Spoon University recipe? Layering in your dressing first at the bottom of the jar helps keeps greens fresh and crisp. Not to mention -- what's hipper than mason jar meals these days?
4. Arugula, Brie and Mushroom Pasta
This super yet simple meal from Spoon University yields surprisingly complex flavors. This one-dish meal may taste like something you'd be served in a fine Italian restaurant, but it's dorm room-friendly. Not feeling the vegetarian vibe? Add bacon or sausage for a protein punch.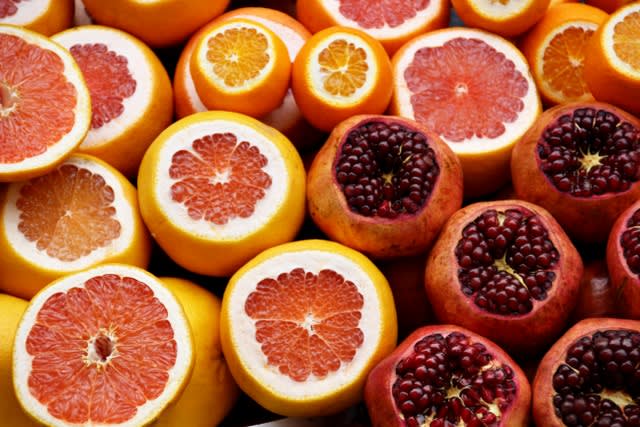 5. Cinnamon, Ginger & Brown Sugar-Baked Grapefruit
Grapefruits are packed with amazing health benefits, including everything from suppressing the appetite and reducing fatigue to aiding digestion and supporting better sleep. But after a while, eating the same half a grapefruit morning after morning can get old. Enter this transcendent alternative.
Enthuses Spoon University, "This recipe balances the sharp flavors of cinnamon and ginger with the sweet taste of brown sugar, all on top of a summery grapefruit. It's easy, fast and packs a punch, which is perfect for those early mornings when going to work or moving from your bed to the pool seems unbearable."
6. Southwestern Stuffed Sweet Potato
There are sweet potatoes, and then there's this Tex-Mex version from Domestic Superhero. Loaded with beans, corn and tomatoes and jazzed up with cumin, chili powder, lime and cilantro, this can be devoured as a main dish or as a complement to chicken or steak. And did we happen to mention it's just 230 calories?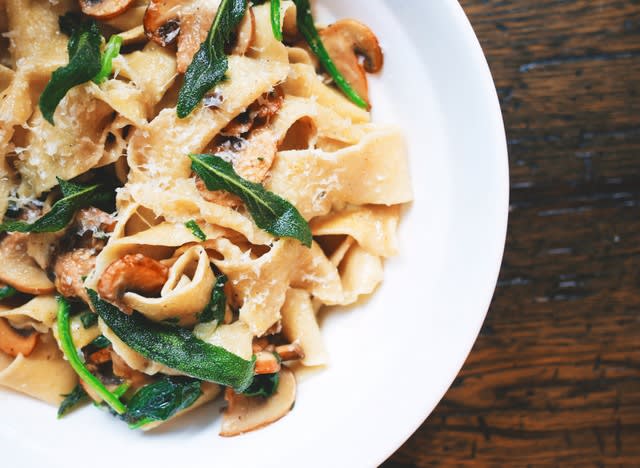 What's risotto without rice? Positively delicious, as it turns out. This recipe from Bran Appetit swaps out the usual rice for oats, and the results get rave reviews from fans. (Says one, "I absolutely love risotto but rarely have it because it's usually so rich! This is such a great solution and I love that it's made with healthy oats! And the fact you can make it in the microwave? I will obviously be making it ASAP!"
Peas boost the nutrition content of this easy-to-whip-up meal, while cream cheese makes for the luscious texture for which risotto is known and loved.
Just because you can't dine in top restaurants every night doesn't mean you can't eat like you do. The best part? There's more where that comes from. In addition to websites like Budget Bytes, Spoon University, Domestic Superhero, and Bran Appetit, countless others exist aimed at helping people just like you create satisfying meals with a small amount of effort.
Want some more inspiration. Check out this tongue-in-cheek YouTube Channel.

Joanna worked in higher education administration for many years at a leading research institution before becoming a full-time freelance writer. She lives in the beautiful White Mountains region of New Hampshire with her family.