Scholarships Provide Fair Access to High-Quality University Education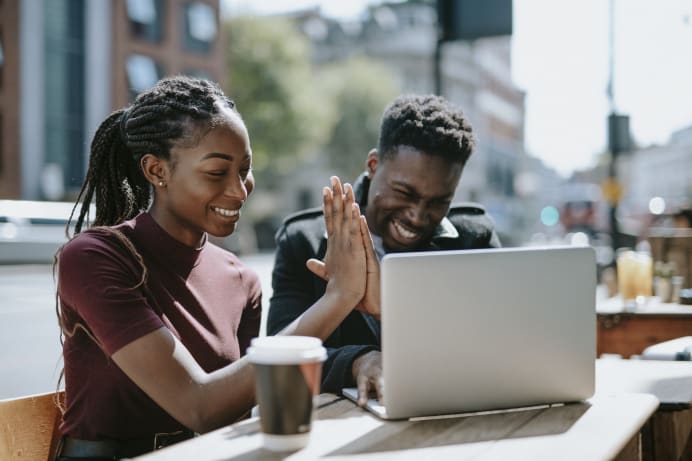 Thankfully, universities are aware of this and many take steps to ensure fair access to higher education. In terms of economy, this means facilitating scholarships to partly cover the fees and/or expenses of students who might otherwise be unable to study. Universities tend to be progressive institutions, so those tasked with designing and administrating scholarships are continually working towards greater levels of equity, diversity, and inclusion.
So if you're wondering if you can afford a degree, the answer is that there are appealing options out there. Read below to find out.
How a scholarship can help you achieve your goals
Long story short, a scholarship provides you with the money to study. On top of that, a scholarship can help you in so many more ways.
For instance, a scholarship doesn't just help you financially in the present - it reduces the burden of taking on debt. Worrying about paying off student loans or credit card bills distracts from study and compromises your ability to make good career choices when you graduate. Specifically, with a scholarship, you are less likely to take on debt or need a part-time job to get through your degree.
A high-quality, high-value degree continues to pay off as it eases the way towards a desirable career, further quality education or even further scholarships. To date, the scholarship itself suggests you are talented enough to deserve it. For the majority of universities and employees, it's an impressive point on one's resume.
Finally thanks to improving technology, accessibility to education is no longer an issue. Online learning empowers students to reach the 'classroom' even if they don't have local access to high-quality education. For example, Unicaf, a leading online platform, offers online and blended learning programmes where students in Sub-Saharan Africa and almost everywhere in the world can have access to high-quality education through a flexible, accessible and affordable programme.
The Unicaf Scholarships
Unicaf established its Scholarship program to offer gifted, underprivileged students the opportunity to further their education, by earning internationally recognised qualifications, at low cost, through online or on-campus learning. So far, it has awarded more than $100 million worth of scholarships to more than 43k eligible students around the world.
Eligible students can study for a British degree online while still getting the same education and accreditation as if they were studying on-campus. The qualifications, expertise, and experience gained is feeding straight back into the African countries' societies and economies thanks to Unicaf's extensive and successful alumni network.
And, in recent weeks, Unicaf has announced a new partnership with betterU to launch a skills development platform and hundreds of new courses. Paired with a Unicaf scholarship, it represents a tremendous opportunity for African students.
"The partnership with betterU complements our post-secondary programs with online short courses aiming towards providing the critical skills needed to succeed in a variety of professional environments," says Dr. Nicos Nicolaou, Founder and CEO of Unicaf.
Applying for a Unicaf scholarship is as simple as filling in an online application form. Thanks to Unicaf's helpful and enthusiastic staff, you can always find help for your queries and concerns.
"I love the customer service at Unicaf," It's superb. I had the student support who was there all the time – I had inquiries around my studies. It was a great opportunity and experience for me."
- Zwakele Dlamini, Unicaf Scholarship recipient
"I've been having a really wonderful experience in the program. I like the flexibility the program actually affords -- being able to study anywhere."
- Dwight Baker, Unicaf Scholarship recipient - Jamaica
Unicaf makes access to high-quality education easier . If financial worries are holding you back from pursuing the education you deserve, take two minutes to fill out the application form – you don't know where it might take you!
Find your perfect program
Use our search to find and compare programs from universities all over the world!
Unicaf University (ZM)
Find a program in these categories