Pros And Cons of Traveling Solo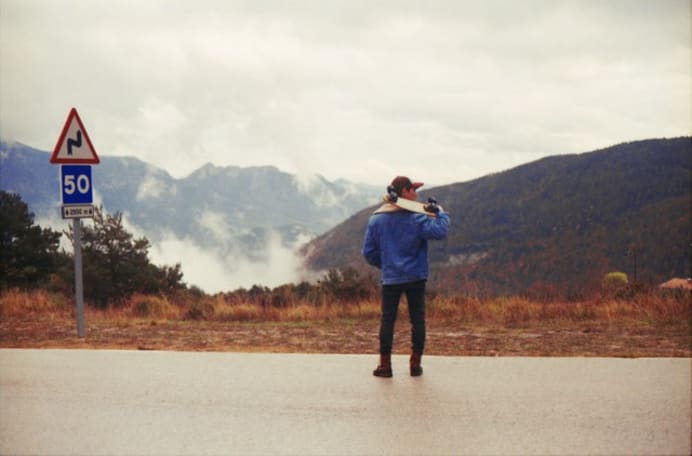 Huffington Post recently covered a rising trend among Asian millennials: independent travel based on personalized agendas. But the zeal for solo travel isn't limited to this sole segment of the population. Rather, more and more people are exploring the allure of adventuring on their own. Wondering whether a solo trip is right for you? Read on for a breakdown of the pros and cons of traveling alone.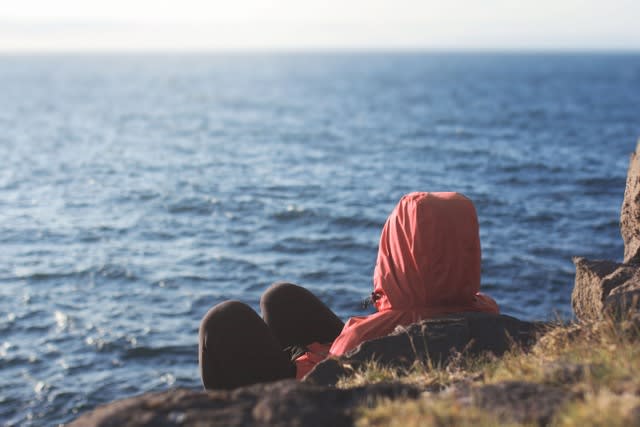 The Pros of Traveling Solo
1. You'll meet more people.
Traveling alone opens doors to a wealth of new connections. For starters, even the shiest people can make friends in mere seconds in a hostel common room.
Not to mention that when you travel with others, you're likely to be perceived as a self-contained unit with no need for external companionship. Solo status, on the other hand, makes you more approachable to others. And who knows? You might end up spending the next leg of your journey in the company of a new friend or two.
2. You can follow your bliss.
Even if you think you're completely in sync with a traveling partner, there's usually some give and take involved. At times, this can take you away from your personal agenda. Solo travel frees you up to do exactly what you want when you want to do it. The freedom to go where you want to go, eat what you want to eat, and sleep when you want to sleep according to your own terms can be completely liberating.
If you've ever traveled with a big group, you're probably already aware that the more people you travel with, the more complications arise. Conversely, traveling alone is easier. After all, there's always room for one more, isn't there? The same can't be said of larger groups.
3. You'll learn the language faster.
When you're traveling with a friend from home or school, it's easiest to converse in your shared native language. Unfortunately, this means fewer chances to hone your language skills in your destination country. When you travel alone, you're forced to speak the local language, and in doing so not only boost your language skills but also have a more immersive experience.
4. Personal growth opportunities abound.
Traveling with a friend is fun, but it can also be a crutch. Traveling solo, meanwhile, calls on some serious courage while offering plenty of time for reflection along the way. Ultimately, there's no better personal confidence booster or testament to your capabilities than traveling by yourself.
The Cons of Traveling Solo
1. You might get lonely.
Just because being a stranger in a strange land is exhilarating doesn't mean it doesn't get lonely every now and then. For some people, this can lead to more extreme feelings of isolation which can suck the joy out of traveling. The good news? If and when you start feeling lonely, there are more ways than ever to connect with loved ones back home. Plus, as we said earlier, new friends are just waiting to be found if you put yourself out there.
2. It's more dangerous.
Traveling alone isn't just potentially isolating; it can be downright dangerous in certain situations. Solo travelers are easier targets for predators. For example, while walking down a dark alley after closing out a bar can be a sticky situation for a duo or even a group, the threat multiples when you're alone. An extra level of vigilance is necessary if you're by yourself.
3. It's more expensive.
If you're on a budget, traveling with others -- particularly when it comes to accommodations -- can significantly reduce your costs. In some situations, you may end up spending twice the amount you would if you were sharing the expense with others.
4. You may miss out on shared moments.
The old expression goes, "If a tree falls in a forest and nobody's around to hear it, does it still make a sound?" For some, this same sentiment applies to solo traveling. While there are plenty of opportunities for self-discovery and reflection, you may find yourself missing the chance to share your in-the-moment impressions with someone else. Having no one to "ooh" and "ahh" with you can lead otherwise exciting experiences to seem underwhelming. Later, you may regret having no one with whom to trade memories and "Hey, remember when…" stories.
Perhaps the only way to truly know if traveling alone is right for you? Plan a small solo trip. Worst case? It's not for you, but you can say you tried. Best case? You discover a new, lifelong love of on-your-own adventuring.

Joanna worked in higher education administration for many years at a leading research institution before becoming a full-time freelance writer. She lives in the beautiful White Mountains region of New Hampshire with her family.