Off-The-Beaten-Path Ski and Study Destinations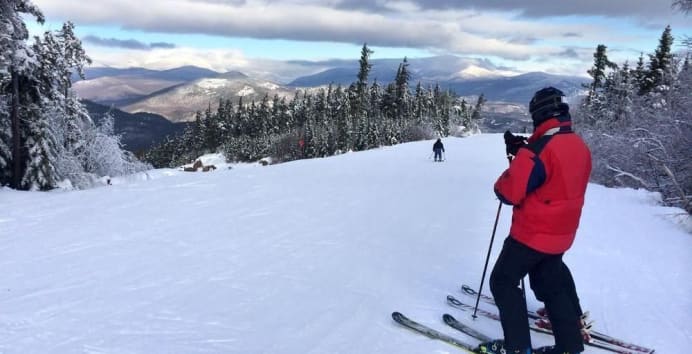 Feeling inspired by the Winter Olympics? Live for fresh powder and a healthy dose of learning? Have visions of first tracks on fresh powder before your first class? Want to hit the apres-ski before you hit the books? Maybe you prefer a backcountry glide on skinny skis, or zipping up and down freshly groomed corduroy?
Do we have a list for you!
From Northern Hemisphere to the Southern, we've got you covered.
Let's take a look at some awesome, off-the-beaten-path options to ski and study.
1. Vancouver, Canada
If skiing is your thing, North America's West Coast city of Vancouver has it in spades. Students at the University of British Columbia (UBC) enjoy gnarly discounts at the Whistler Black Comb resort in addition to having access to highly-rated universities—and the rest of the Canadian Rockies. You'll also enjoy Vancouver's rich culture, the joy of studying in Canada, and a reasonable cost of living.
2. Zurich, Switzerland
Not only does Zurich, Switzerland have top-rated universities, excellent restaurants, and a stellar art and music scene, but it also has 10 ski areas within 90 minutes of the city. Don't have a car? Don't sweat it. Swiss engineering gets you to the slopes and back to campus on public transportation. And the hot cocoa is to die for. 'Nuff said.
3. Grenoble, France
You know you've always wanted to learn French, study abroad, and ski. It doesn't get much better than Grenoble. With nearly 300 ski lifts and over 600 miles of skiing, it's no wonder that Grenoble was named one of France's best cities for students in 2016. Grenoble boasts outstanding local transportation to nearby universities, a vibrant local economy, and an excellent employment rate. With its small-town cosmopolitan feel, Grenoble doesn't overwhelm undergraduates—and offers a truly impressive experience.
4. Moscow, Russia
Russia's geographic, political, and cultural center also offers a skiers paradise. Top-rated Lomonosov Moscow State University is literally within walking distance to Vorobyovy Gory ski slopes. While they're not the Canadian Rockies, there's skiing right in the city. There are also other ski slopes within a short drive—or you can take public transportation.
5. Innsbruck, Austria
Smack in the middle of Italy, Switzerland, and Germany, Innsbruck offers a university town coupled with a vibrant and diverse student scene, and yes—skiing. Innsbruck has it all for the veteran winter enthusiast to the student who wants to learn. Did we mention the free ski bus and student discounts?
6. New South Wales, Australia (yes, Australia)
There's more than you think in New South Wales. Higher education opportunities abound in Australia, and its status as the third most desirable study abroad location after the US and the UK is hard-earned and well-deserved. New South Wales I home not only to some of the nation's top-ranked schools, but also to the Southern Hemisphere's highest peaks. Enjoy the Snowy Mountains and school—and the richness of the experience down-under.
7. New Hampshire, USA
The US's East Coast boasts some of the finest alpine and cross-country skiing in the country. Study options abound in New Hampshire. Wrap yourself in New England's charm and access over 16 alpine ski resorts and 18 cross country options. In addition to studying in an innovative, cluster-based model, students at Plymouth State University also enjoy steep discounts at Waterville Valley Resort, just a short drive away. Ski the East!
Wait—you want cross-country skiing and study options? You can do that, too.
Check out Scandinavia:
For top-notch education options and the combination of both alpine and cross-country skiing, you want to be in Scandinavia. Sweden boasts not only the Stockholm School of Economics, but thousands of miles of any kind of skiing you could ever wish for. In In Norway, you'll find groomed trails crisscrossing the entire country, complete with excellent schools (and fine chocolate). Finland offers similar options, and the University of Helsinki is in the center of all of it.
Do what you love. Be where you want to be.
Happy studying. Happy skiing. Don't forget your hat.