Not Keeping up in Class? You're Not Alone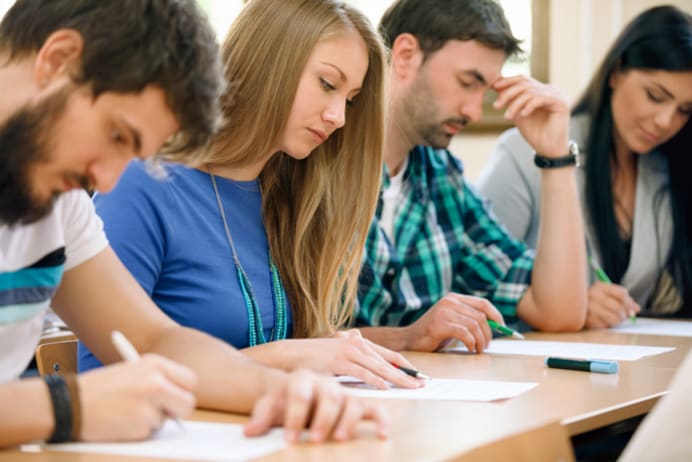 A whopping 96 percent of students expect to receive grades of mostly Bs or better in college, according to "Bringing the Institution into Focus," Indiana University's 2014 National Survey of Student Engagement (NSSE). However, these expectations are often flipped upside down during the first few weeks of college. The truth is that many students find themselves working harder than ever before and yet still struggling to keep up with the academic demands of college. The good news? If you're in this situation, you can turn things around. Let's take a closer look at the issue, along with a few techniques for catching up and keeping up.
College expectations vs reality
High school might have been demanding, but the workload is nothing compared to college. Unfortunately, many students who go into their undergraduate years expecting to replicate their high school experiences. The result? They find themselves overwhelmed by what awaits them. Students who understand what to expect, meanwhile, are far more prepared to hit the ground running.
According to College Parents of America, students should expect to put in two to three hours of study for each hour they spend in class. Factor in an average course load of 15 credits and the math is eye-opening. Between 15 hours of time in class and the resulting 30 to 45 hours of study, the college workload turns out not only be the equivalent of a full-time job, but also one which requires unpaid overtime!
If you sailed through high school putting in only a few hours a week, you're hardly alone. In fact, a study from the Brookings Institution reveals several surprising insights: only 38 percent of high school students spend six or more hours a week on homework. In fact, homework fell behind socializing (66 percent), exercising (53 percent) and working (40 percent) on the list, barely besting social networking (26 percent), watching television (24 percent), and partying (13.7). It goes without saying that the transition to college expectations can be an unexpectedly rocky one for students who aren't prepared for it.
The majority aren't, according to College Parents of America. "Students come to college expecting it to be harder than high school, and expecting to spend more time studying. However, they may not realize the degree of difference with which they will be confronted. These students want to do well; they simply do not yet understand what is required from them to do well."
The NSSE report confirms this disparity, revealing that students spend an average of 17 hours weekly preparing for classes, a figure that -- even when you factor in classroom time -- falls far short of the 45-60 hours.
The takeaway for students? Plan to study. A lot. College expectations are high, but so are the rewards for students who put in the time and effort. Not to mention research indicating that those who enter college expecting to spend time studying are more likely to follow through on those plans.
Tips to Survive College Life
Of course, keeping up in college isn't just a matter of putting in the hours. Whether or not you're studying as much as the experts say you should, there are some simple ways to improve outcomes and get yourself caught up. These four tips can help you maximize your effort while minimizing wasted time.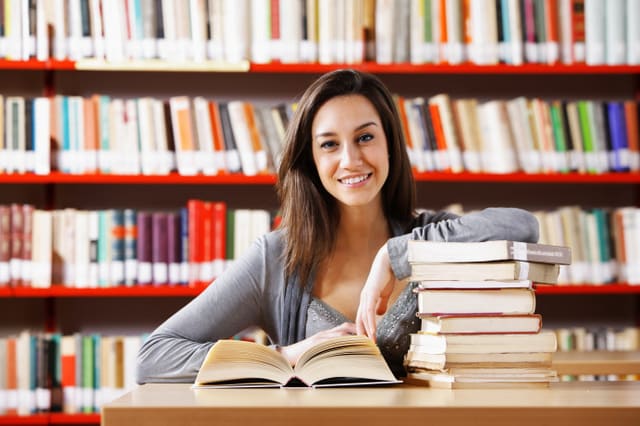 1. Keep Your Chin Up
The plight of the overworked college student is widely known. If you've fallen behind in your classes or are struggling to keep up, you're one of millions of college students who have been in the same position. Not only is there a learning curve to any new situation, it's one which you may repeat over and over again each time you step into a new college classroom. Know that while it may take some time to get the lay of the land, doing so is well within your reach. After all, the majority of students eventually graduate. Maintaining a positive attitude and managing your expectations can help you overcome obstacles along the way to your academic goals.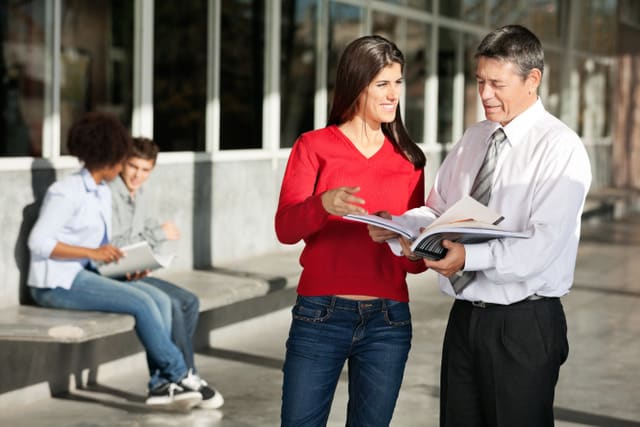 2. Enlist Support
Colleges may have high expectations, but they also have plenty of resources at the ready to help students succeed. From free tutoring, a mentor to your professor's office hours, take advantage of every opportunity to help yourself not only learn, but learn smarter.
Or, considering forming a study group, which offers the unique opportunity to benefit from the wisdom of others while getting a self-esteem boost through your own contributions. It's also the chance to get to know your peers and build your support network.
Having trouble with a particular concept or topic? Seek help immediately to avoid falling further behind.
3. Stop Comparing Yourself to Others
Every student has different learning needs and styles. Measuring how long it takes you to finish the reading material, write a paper, or grasp a certain concept against how long it takes another student is the opposite of productive. On the flip side, grade entitlement -- AKA the attitude that you will automatically do better than your peers because you are smart or studied a lot -- can be a dangerous trap. Instead, focus on putting your personal best effort into every learning environment. The guarantee when you make this commitment? Your best results ever time.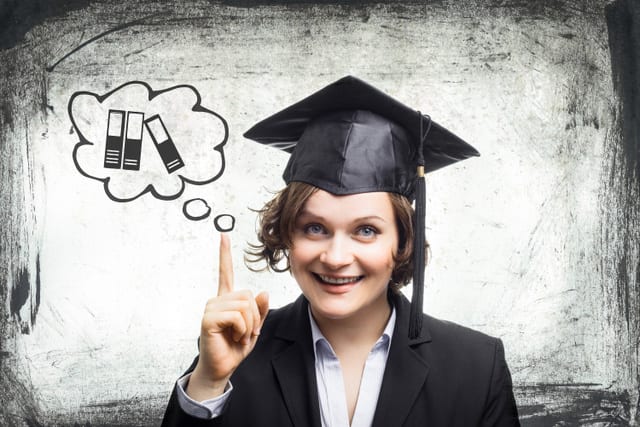 4. Know the Risks
A study published in Computers in Human Behavior reveals that students who regularly use Facebook not only spend less time studying every week, but also have lower grades than their non-Facebook using counterparts. In other words, your social media can directly impact the time you put into your college work.
And then there's alcohol. One U.S. study indicates that approximately 50 percent of students spend more time drinking than they do studying. The report from NASPA -- Student Affairs Administrators in Higher Education finds a causal link between the amount of time students spent drinking and decreases in study time.
While success in college may not mandate deleting your Facebook account or swearing off alcohol forever, understanding these risks -- along with identifying and managing other distractions -- can help you take useful countermeasures and make the most of your time.
The good news? Ultimately, college is a learning experience, and one that far exceeds academic theories and concepts. Learning to struggle, occasionally fail, and bounce back from these failures is not only part of the higher education experience, but also imperative to developing perseverance and resilience -- critical skills which will stay with you throughout the rest of your life.

Joanna worked in higher education administration for many years at a leading research institution before becoming a full-time freelance writer. She lives in the beautiful White Mountains region of New Hampshire with her family.