Life as a Sports Scholarship Student in the USA -- Kristin Haugstad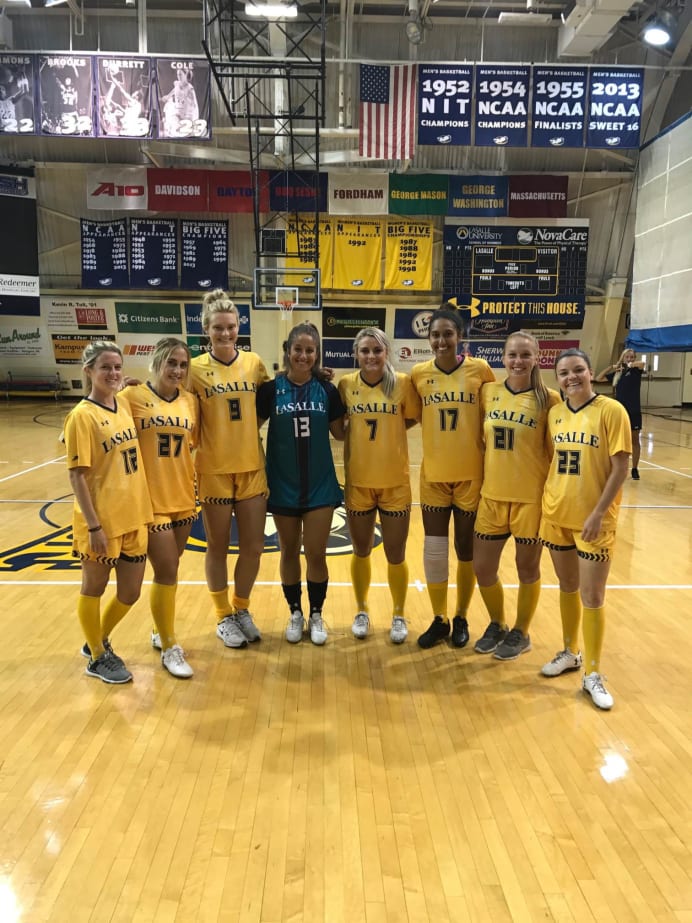 What inspired you to go to the USA? You were a national team member [in Norway] at the youth level; you were a very good soccer player who played for Vålerenga… When did you start thinking about the college way?
I think I heard about the college opportunities my first year in high school. So that's when I started to look into it as well. So, that was a long process because it's a lot of paperwork, a lot of tests you need to do, and I'm really happy I gave myself so much time because it was a little bit challenging when we were doing school, soccer, and also preparing for college or being accepted to go to university.
To start the process of going to the United States, it's a time-consuming process. It requires quite a bit from you. You have to take some tests, you have to communicate with the coaches that are interested in recruiting you, you have to find the right fit - all that. Did you manage that in a good way?
Like I said, it was good that we started early. It was good that I had time to prepare. It's a commitment, and I think once you decide that this is what you want to do, you really have to spend Saturdays reading and preparing for the tests and doing a lot of research on your own to find a good fit.
Your recruiting process was probably filled with more complicated things than for many others, and you managed to do them very well. What's your best advice to others who are starting the journey of going to college?
When I speak to younger athletes now, there are always two things that stop them from starting the process, and the number one is the English part. They don't want to go because they think their English isn't good enough, and I just want to say that you will be fine regardless of how your English is prior to going.
And the second thing is, I think, there's a fear of being forgotten, or if you go to the US, there's a fear that no one will notice you anymore or that you will be outside the soccer community in Norway. And I also think they're scared of not growing as players, but that's when you need to find a college that is a good fit for you and has the same ambitions as you. So, that's my recommendation: to research and not focus too much on location, but rather the relationship you get with the coaches and the teammates -- if you get to speak with them through social media. And also, the last thing, I think you should go for it. Just give it a shot and, if you don't like it, you can always come home and still have a lot of good experience.
And the insane type of training and facilities you have…
Yeah, you really do feel like a professional athlete when you're at college because everything is in the same area, and you have access to the lifting room, treadmills, pools… Everything is there for you to develop and work hard, and then you can come back even fitter or better or at least with new experiences.
So, you got to La Salle in January 2014. What was that like for you?
I think the first two weeks were really exciting and everything was new. I got to know the place, the school, but after those two weeks, it was kind of overwhelming because you go through a little cultural shock. Then you realize it's hard when you're not able to express yourself. My English was terrible. I could barely speak, but I got through it, and after four weeks, I started to come out of my shell. So, it gets better after you learn English better and get to know their culture a little bit more.
You're saying you didn't speak English when you went over, but then you are forced to speak English every day…
You learn pretty fast when you are forced to speak to your teammates and your professors… So that's actually the best way to learn another language.
Obviously, there are memories on the field. What about academically and socially - you weren't just a soccer player and just a student, so what else did you have time to do when you were there?
It's obviously a lot of schoolwork. I started off as a business administration major. I think I was in one accounting class, and I was like, "This is not for me!" So, I found a new major: digital arts and multimedia design, and that was perfect. I really found my other passion.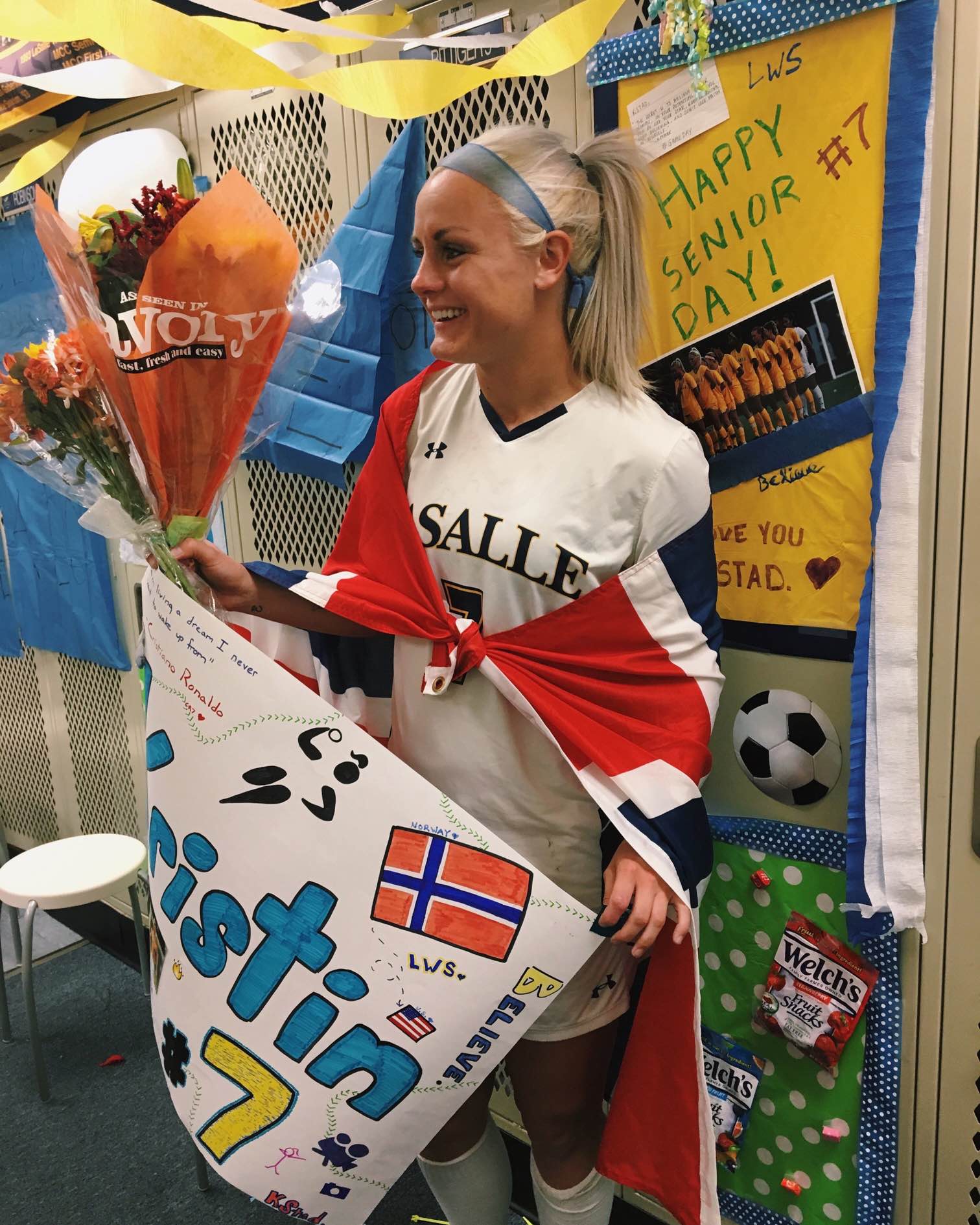 Did you try any classes before you decided, "That's going to be what I'm going to do my Bachelor's in", or did you just had a feeling that that was good?
I always knew that I was a creative person. Before the college process, I also was looking at graphic design degrees and stuff like that. So, I knew I wanted to go in that direction, but I didn't see that major in the process of going there because that was just about passing the tests.
But that's a good thing about the US system - you just need to get in, and then, when you're there, you can switch [majors] and try different things without losing time.
Yeah, in college, you have to take some General Education classes. Those are really good to get into how the school system works and learn the academic language, not just the daily language - they're two different things. So, now I found a major that I really enjoyed and, other than that, you're just constantly around your teammates, you meet other international people, you eat dinner together, maybe you explore the city too. There are a lot of things to do; it's never a break.
And you were in Philadelphia - that's about two hours from New York City - but it's a big city, and you have all the professional sports you could think of there…
That's why I like to be so close to big cities, because, in the off-season, you could go for weekend trips and really explore.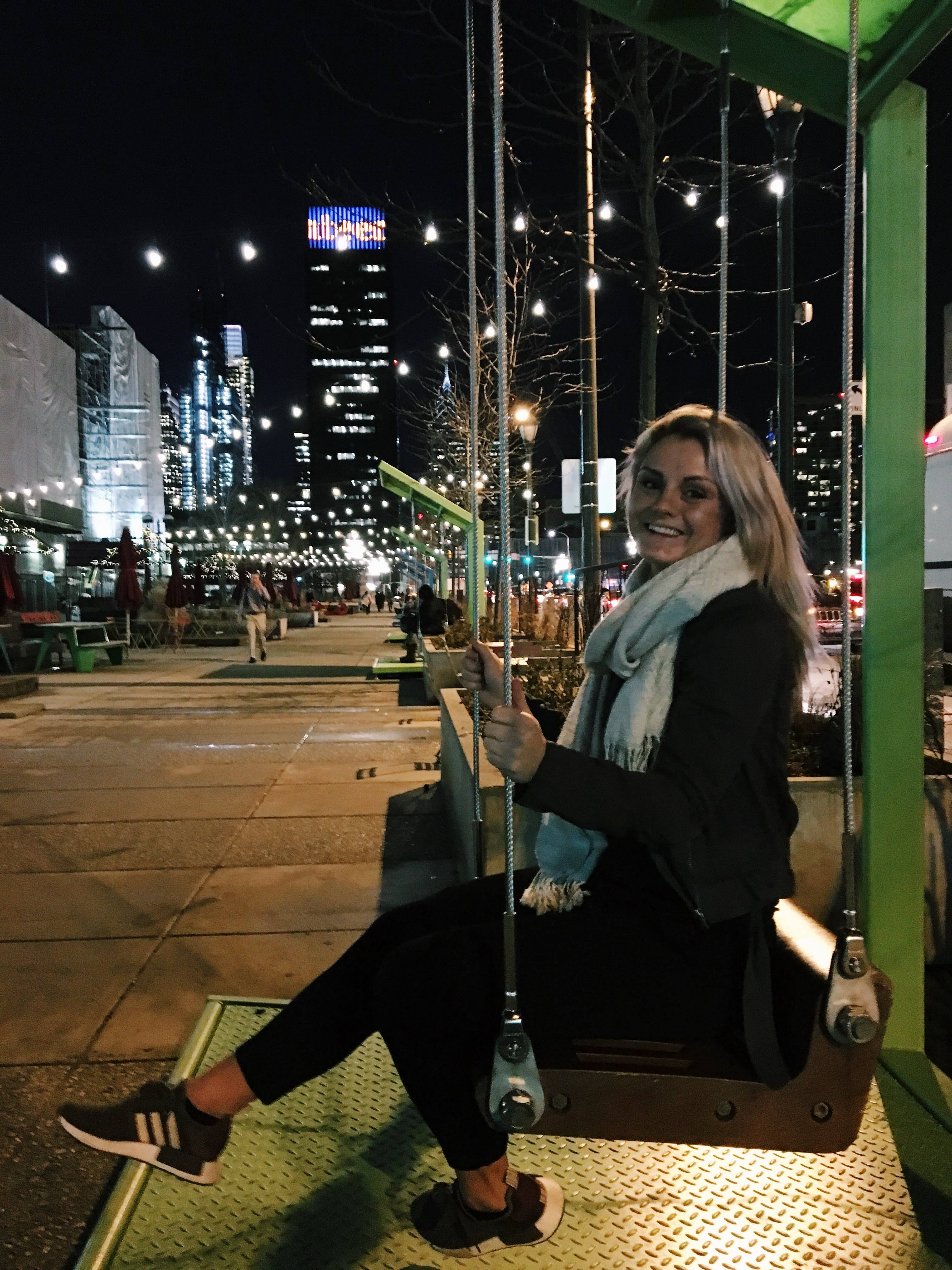 And you got to travel quite a bit on the away games.
Yeah, you do. I don't know how many times we drove past New York and saw the skyline, and you start to take it for granted, but you get to see a lot on the away games too.
How's the feeling of actually getting your diploma?
Since I graduated in December, I didn't get to walk across the stage. But getting the diploma was, I think, one of the biggest accomplishments for me. Just looking back at the whole journey - from barely speaking English to getting a diploma from an American university -- that was really big. I'm really proud of that.
And then you played a full season in Sweden and started your Master's degree in 2019.
It was a combination of a few back issues, and I also felt something was missing, so that's why I went for my master's degree. So I got a Master's in Strategic Communication at the same university. And the good thing is that you can kind of decide how you want to set it up, so you can do a lot of online courses, which I did, and you can also do part-time and do your Master's degree in two to three years, but I got it done in one and a half year, or three semesters. I just wanted to get it over with, so I could play soccer full-time again.
So, what is the overall goal with your soccer?
I definitely want to keep playing as long as my body is functioning. I have my Master's degree, I have my business, I have working experience, so I think it's just time to concentrate on soccer for a little bit. I don't want to set a timeline, but at least two to three more years, but maybe longer. I think it's healthy to have different things -- I think it helps me perform better on the soccer field, and I think it also helps me perform better in design and marketing and stuff like that. So, it's just a healthy combination.
There's no doubt in mind that you pursued your ambitions by doing all the things you've done for the past seven years. So, it's great to have you here as a guest. Thank you so much for coming!
Thanks for having me!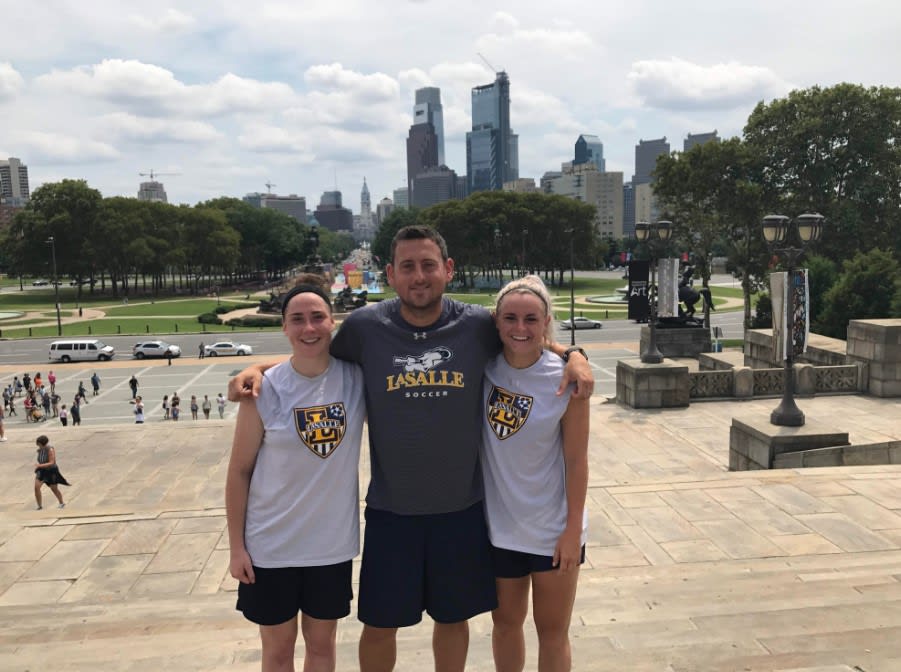 Find your perfect program
Use our search to find and compare programs from universities all over the world!
USA

Thaís graduated with a degree in Language and Literature and is now pursuing her master's while working as an English teacher and freelance writer. She lives in an inland city in São Paulo, Brazil, and enjoys binge-watching TV, game nights with her friends, and learning how to play any musical instrument within reach
Find a program in these categories