Is anthropology a good major? Essential Points to Consider Before Pursuing a Bachelor in Anthropology Degree
What is anthropology?
Anthropology is a social science that studies human behavior and investigates historical and contemporary human cultures. Anthropology students examine humans and our origins, cultures, societies, and habits. You will explore the human experience from all aspects, from social hierarchies to physical development or group behavior to beliefs.
While studying anthropology, you will apply research methodologies to understand some of life's fundamental questions:

What makes us human?
What makes our species unique?
How have we developed biologically, mentally, and socially?
How do we interact in different social relations and environments?
Where do we come from?
What do anthropology majors' study?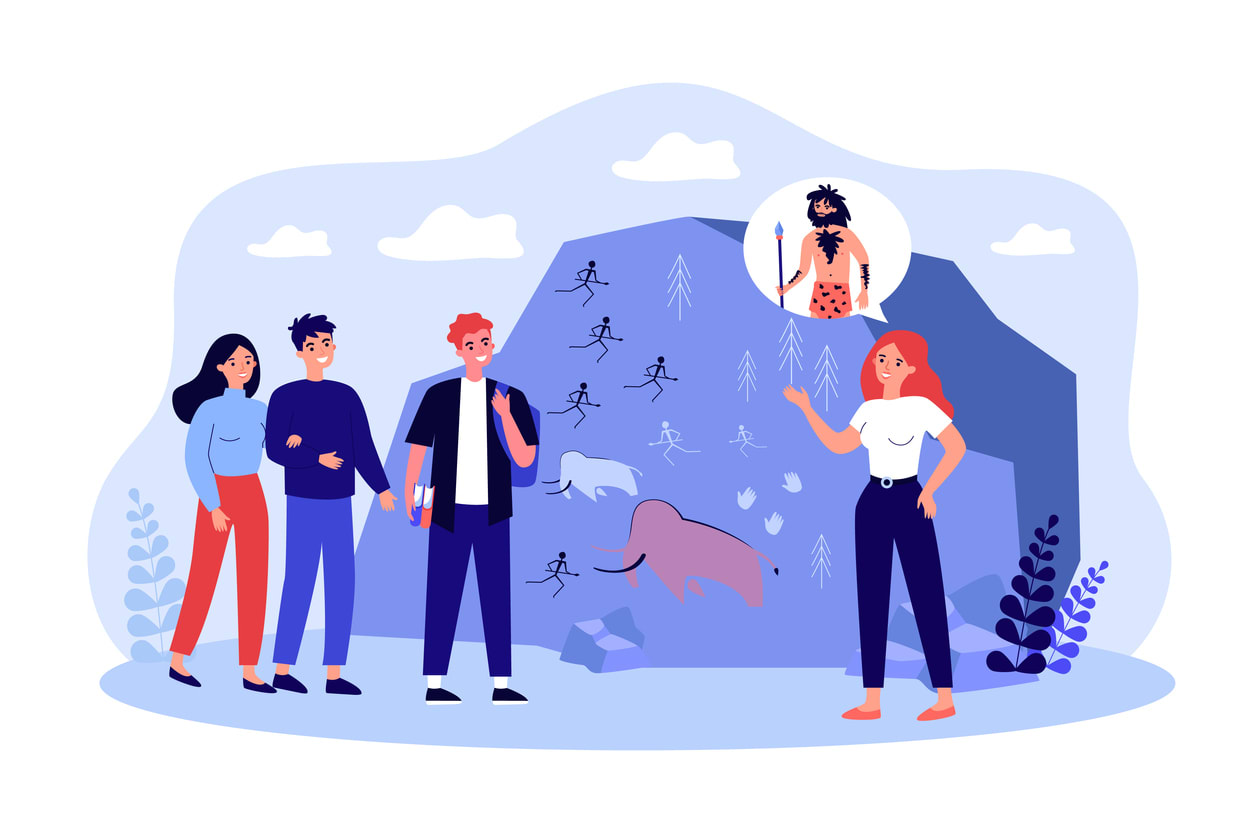 Most bachelor's degrees in anthropology will cover subjects such as:
Social Theory
Human Origins
Languages of the World
Myth, Magic, and Shamanism
Culture and Communication
Ethnography
Principles of Archaeology
Diversity and Development
Human Evolution.
What skills do anthropology majors develop?
Studying for a bachelor's degree in anthropology provide you with a holistic skillset encompassing:

Verbal and written communication
Teamwork
Cultural relativism
Ethics
Analysis and critical thinking
A bachelor's degree in anthropology nurtures students' curiosity to see the world from a broader perspective. Students learn how to consider a culture's role in behavior and ways of life and how ethnocentric tendencies help us to view things from the perspective of others.
What is the difference between a B.A. and a BSc degree in anthropology?
Both the Bachelor of Arts and a Bachelor of Sciences degrees involve classes from across the full range of the discipline while also allowing them to emphasize areas that most interest them.
A BA degree involves more humanities-based courses like linguistics, economics, and social theory. The BSc degree differs from the B.A. in that it also includes classes in Life Sciences, Chemistry, Physics, and Math. The B.A. focuses more on cultural aspects of human behavior, while the BSc emphasizes physical characteristics and evolutionary processes.
Does an anthropology major provide excellent career prospects?
Anthropology majors develop a mix of soft and hard skills, making them marketable in today's job market, following roles in fields encompassing:
Academia
Community service
Governmental roles
Academia.
The 57% of the social sciences workforce consists of individuals with a bachelor's in anthropology, thus highly employable, with the middle 50% making an average salary ranging from $51,170 to $84,560.
Here are just some of the things you can do with a bachelor's in anthropology:
Forensic anthropologist
Forensic anthropologists guide authorities to excavate buried remains and appear in courts to explain methods and techniques and provide testimony about their findings.
Museum technician
Museum technicians prepare items for exhibition purposes and ensure their safe storage. They are responsible for taking care of prized museum items and explaining their significance to the media, students, and members of the public.
Social or human service assistants
Social or human service assistants make a positive impact on the lives of others and can be rewarding and fulfilling jobs. Social and human service assistants help communities, families, and individuals access services across rehabilitation and social work.

Anthropologist
Anthropology majors can start as assistants to anthropologists or field workers. Anthropologists need at least a master's in either anthropology or archaeology.
The roles of anthropologists can vary tremendously, depending on where they work. Some anthropologists conduct research in offices, while others conduct laboratory studies and analyses. Some anthropologists travel to archaeological sites.
There is a growing demand for anthropologists, too. The field is projected to expand by 6% by 2031, according to the U.S. Bureau of Labor Statistics (BLS), and anthropologists earned a median of $61,910 in 2021.
Advanced degrees in anthropology
A bachelor's degree in anthropology opens many, many career paths. Still, to become an anthropologist, you must study for a master's in anthropology or even a Ph.D. in anthropology. Advanced degrees give students the necessary credentials, allow them to be specific in their studies, and focus on the subjects that interest them the most.
Getting volunteer experience in an organization or field you'd like to enter can help you stand out; it'sa fantastic way to meet professionals and gain hands-on experience. Volunteer work will help you expand your network and determine what direction you want to take in your anthropology career.
How to know if a major in anthropology is the right fit for you?
Anthropology majors learn to view humans from a holistic perspective to understand people and cultures of the past and present, recognizing shared values and patterns. The study of anthropology will provide you with a unique lens and insight into human behavior, a skill transferable to careers across many fields.
Students studying anthropology tend to be curious about traditions, cultures, and ancient civilizations and enjoy exploring their creative, analytical, and explorative skills.
In conclusion, a major in anthropology could be an excellent choice for those interested in human behavior and cultures of the past. It provides you with knowledge and skills that are transferable to many different career paths and the opportunity to volunteer or gain internships that will help you stand out from other applicants. With job openings projected to increase in the coming years, there's never been a better time to consider anthropology as your major. If you're looking for something different that can open new career opportunities, then it is worth considering a major in anthropology. Good luck!
Find your perfect program
Use our search to find and compare programs from universities all over the world!
Anthropology
Find a program in these categories