How to Prepare to Study Abroad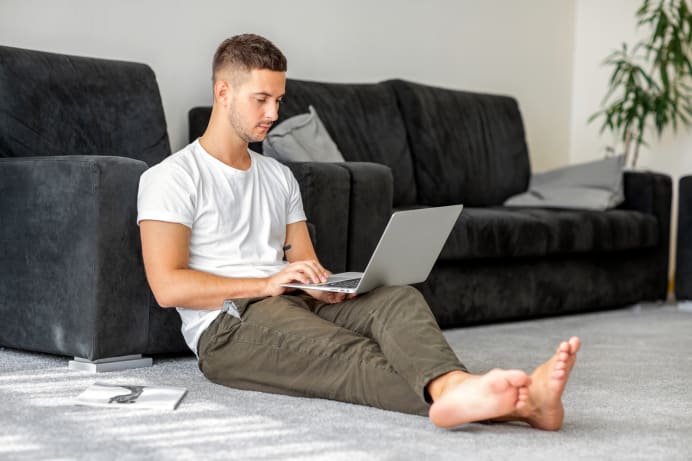 Check the visa situation
Some countries require visitors to apply for a visa (an official document allowing you access to the country) before you visit. You may need to show your visa along with your passport when entering or leaving the country, and your school will want to see it, too. However, visa requirements vary depending on where you're going and your country of origin.
Some visas need to be applied for in advance, others on arrival. Your foreign university should provide you with the visa requirements. Check with them to see how and when to apply. If in doubt, contact your national embassy, which is probably in the foreign country's capital city.
Buy essentials
Shopping even for simple things can be tricky when abroad. For example, the grocery store may sell different food and may lack foods considered a staple in your home culture. Non-food products you expect to find at the grocery store may only be available at specialist shops, if at all. Find a local expats group on Facebook (i.e., search for 'Hamburg expats' or 'Oslo expats'). Groups like these exist for most major cities and are friendly places to ask questions about local life and advice on issues such as visas, work, and residency.
If you have particular dietary requirements, ask your host university for advice in advance. You might also want to take some food (if permitted!) to see you through while you figure out the local shops and markets.
The prices of books, stationery, or special equipment may differ dramatically at your destination – much cheaper or much more expensive. They may be hard to find in countries that don't have eBay or your regular bookshop and where the online shops are mostly in a foreign language.
Figure out whether you'll need plug socket adaptors since these might be much cheaper and easier to find in your home country. There are some adaptors which work for multiple types of plug socket. Pro tip: take a multi-plug extension socket with you, and you'll be able to use a single adaptor for several devices at once!
Check for local knowledge
The cultural differences between your home country and your destination may be subtle or extensive. For example, it may be usual to haggle in markets or exchange business cards in a particular way. It might be required for you to dress a certain way or maintain specific standards of cleanliness.
Google is your friend here – read articles about local customs and laws. And again, join a Facebook or Reddit forum for news and free advice (which you should always verify if important).
Sort out your bank
It may be compulsory to set up a bank account to get a visa or insurance. And it will be convenient to have a bank account if you plan to work locally. On the other hand, it may be more trouble than it's worth to set up an account. Your school advisors or national embassy can tell you the best way to proceed and advise which paperwork you need to bring.
Prepare your phone
Depending on how far from home you're traveling, you may need to get a local sim card for your phone when you arrive. Ask your friendly local Facebook group in advance, as they may advise on the best value and most reliable company to go with.
Keep your home sim card active so you can receive messages from old contacts back home. If your phone only has space for one sim card, buy a cheap 'burner' handset to house one of your sims.
Consider, too, which apps might be useful: WhatsApp and or Facebook Messenger (to stay in touch with friends old and new across borders), a map app, and a translation app will all be lifesavers. TripAdvisor and Google Maps can help you navigate your new home city and public transport and to look for attractions and amenities.
Medicines and insurance
You may need to buy into a local or national health insurance service as a requirement of your visa. Check in advance because you may need to bring specific details from home. Consider getting travel insurance from your home country, too, although beware some policies don't apply to students or very long trips (i.e., the duration of a degree!). If you have expensive equipment, get it insured too.
Some people need particular medicines with them, but traveling with medicines can be tricky. Check what it is legal to transport in advance. And confer with student support at your host university to make sure you will be able to get access to the medication you need, when you need them.
Find an admissions coach
Relocating to your host university is just half the challenge. First, you need to identify the course you want and get accepted! This is often a lot less fun than emigrating, and it is harder to find advice specific to your needs.
Grace Education exists to coach you through the process of getting into university. In fact, 97% of Grace's students make it to their first-choice programs, including at schools like Harvard, Stanford, and EM Lyon. The company's consultants understand that getting into a good school isn't a case of 'one size fits all' – students benefit from bespoke advice and coaching.
The consultancy team includes professionals with experience from the careers advice and admissions departments of Harvard and other leading universities. In fact, Grace Education was founded by a Harvard graduate with an admissions consulting background. Grace's consultants are available online via smartphone, tablet, or laptop to provide one-on-one feedback and guidance.
Grace Education's single school application package includes a one-hour brainstorming call, multiple edits on your application essay, multiple reviews of your recommendation letters and resume, and a ninety-minute one-on-one interview coaching session. This service is available for undergraduate, MBA, graduate, and study abroad programs. The service can also expand for use with multiple applications or to include TEFL tutoring.
There are so many unknowns when traveling abroad to study that it is useful to take help where you can find it. Grace Education provides the personalized support you need to ensure you're applying to the right school the right way. And it is the perfect solution when preparing to study abroad in a foreign system that you do not yet know and understand.
Article written in association with Grace Education.
Find your perfect program
Use our search to find and compare programs from universities all over the world!
Grace Education
Find a program in these categories