How to Avoid Surprise Debt at Graduation

Congratulations! You're graduating. As you begin to embark on your first professional job search, finding a place to live, and embracing life after university, there's one thing you don't want to experience: unexpected debt.
An August article in USA Today reports that 14 percent of federal student loan borrowers didn't know that they had any debt at all. Those figures don't include students who find "surprises" on their final bills from their universities.
Looking for ways to avoid surprise debt at your graduation? Good. Let's take a closer look at four ways to avoid that debt—so you can graduate and move on with your life.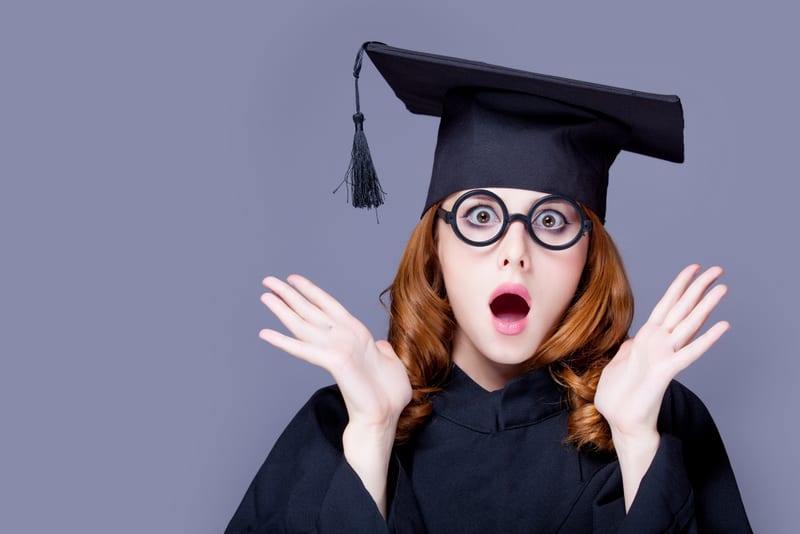 1. Check your enrollment status for mistakes
If you've recently left or are returning to school, check your enrollment status at your university. Why? Your status will tell you what's expected of you financially. Don't know where to start? Start with the financial aid office and make sure your enrollment status is correct.
What should you do if something doesn't look right? Ask about it—and be sure to contact your loan provider to inform that there's been an error. Make sure you also contact your registrar's office for help.
2. Audit your debt annually
If you have a federal student loan, view your balance on the National Student Loan Data System.
Another place to check? Your credit report—all of your loans will appear there, with corresponding payments. Get your free annual credit report here.
If you still want reassurance from your university, you should schedule an appointment with your university's financial aid office to get a sense of how much debt you have—and why. Don't be afraid to ask questions.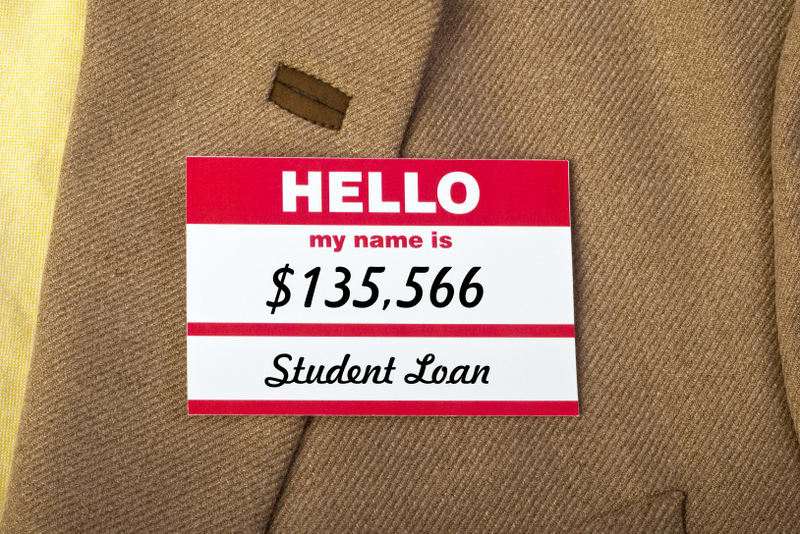 3. Don't wait until the end of your grace period
You'll probably have a grace period of six months after you graduate to start paying back your debt.
Don't take it. Why? It's an interest trap.
In an article on Business Insider, Anna Khayet, head of product marketing for student loan refinancing at SoFi said, "Most student loans begin accruing interest the moment you graduate, and that interest adds up." She added, "Any payment you can make sooner helps cut down on the capitalizing interest."
4. Start paying back while in school
This can be difficult—after all, it's your last year of school and you want to live it up—but it's worth it. If you have loans that are accruing interest while you're in school, try to start paying them off now.
Unsure? Go to your financial aid office and ask someone to help you understand your loans.
How can you pay off your loans while you're in school? Step #1 is to pay attention and figure out the kinds of loans you have. Picking up a side job can also help—even if you don't qualify for work-study. Pick up a few hours in the library. Find a babysitting job. Anything to help you stay a little bit afloat—so that you don't sin after graduation.
Not only will avoiding surprise debt at graduation help you enjoy your new status as a graduate—it will help you in your future financial life.
It's crucial for you to begin to follow your debt record now. Why? It's up to you—and only you—to make sure that you're up-to-date on payments and that you don't default.
Your credit stays with you for life. Keep it safe. Monitor your debt now, while you're in school so that surprises don't muck with your plans.