How to Apply to University in Spain as an International Student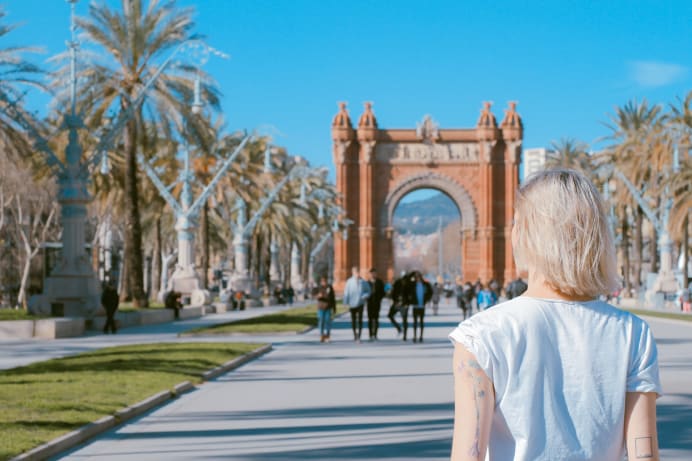 Why study in Spain?
If you decide to study in Spain, you're guaranteed to get an excellent education. Spain has 50 universities in the 2021 Times Higher Education World University Rankings. Spain's top three universities are located in one of Europe's most famous cities, Barcelona. Pompeu Fabra University is the number one school, followed by the Autonomous University of Barcelona and the University of Barcelona. All three offer globally recognized qualifications at undergraduate and postgraduate level, including law degrees and MBAs that can launch you to the very top of the corporate world.
Pompeu Fabra University is one of the top 20 schools in the world to study economics, as well as producing cutting-edge research in the health and life sciences. At the same time, academics at the Autonomous University of Barcelona are participating in experiments using the large hadron particle accelerator at the CERN research facility. More recently, they engineered new computer systems to support work at the MAGIC telescope research center in La Palma, Gran Canaria. These new systems are helping astrophysicists learn more about black holes, dark matter, and deep space pulses emanating from beyond our galaxy!
More reasons to study in Spain
Spain has a rich cultural and artistic history. The country has produced several of the modern era's most influential painters, including Pablo Picasso, and surrealist master Salvador Dali. You can see some of their best work hanging in the numerous art galleries that make Spain a major cultural hub. The Reina Sofía Museum of Contemporary Art in Madrid houses paintings by both artists. You'll also see works by more contemporary masters, such as Mark Rothko, and Francis Bacon. The Thyssen-Bornemisza Museum and the grand, magnificent Prado Museum, which can see queues around the block, are the two other locations within Madrid's famous "golden triangle" of culture.
Students in Bilbao can spend the day at the Guggenheim Museum. Designed by iconic architect Frank Gehry, this giant glass and curved titanium structure is a work of art in itself. It houses permanent exhibitions and sculptures by Louise Bourgeois, and Jeff Koons. Barcelona has several important museums and galleries. However, just strolling around Barcelona is a cultural experience. The city provides free walking tours for students and tourists, although contributions are welcome if you've got a little bit of cash to spare. The walking tours take you through Ciutat Vella's Old Town, also known as the Gothic Quarter, and the famous Sant Pere neighborhood. A popular spot for students and artistic types, Sant Pere is where you'll find Barcelona's best craft coffee houses and indie fashion stores. It's also a great place to enjoy some tapas before checking out the district's lively bar scene.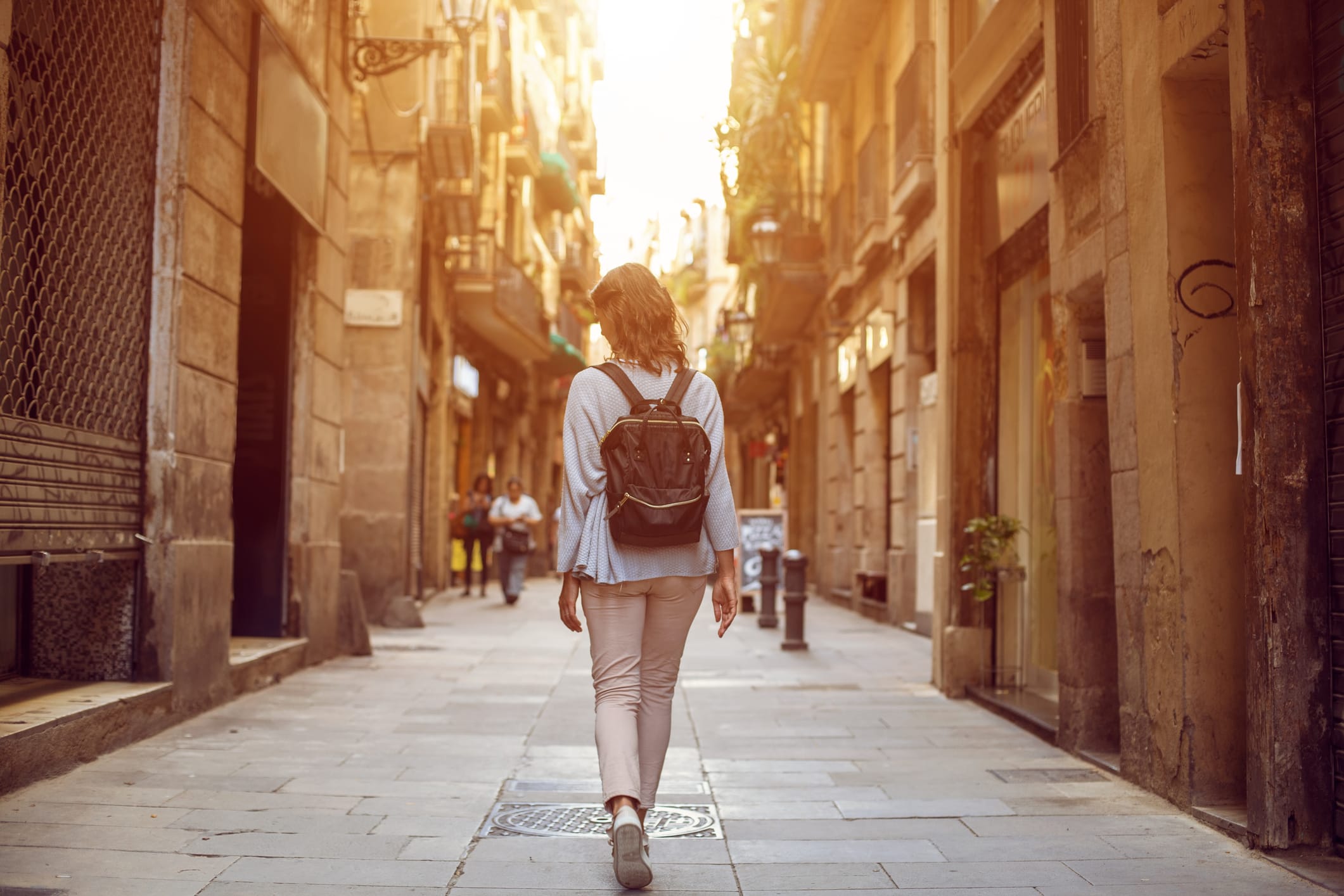 Life in Spain
There's one thing everyone loves about Spain; the weather. Summer temperatures average around 30°C. The days are long, clear, and full of sunshine. Thankfully, there are plenty of places where you can soak up this glorious weather when classes are over. Also known as the Costa del Sol, or the Coast of the Sun, Spain's southern region is famous for its beautiful beaches, natural landscapes, and wildlife. It's also a popular party destination. The bars and nightclubs in Marbella or Malaga are the perfect spots to let off some steam when exam season is finally over. Alternatively, the Canary and Balearic Islands are only a short flight away.
A 2015 study found Spanish people tend to live longer, healthier, and happier lives than their EU counterparts. Health experts put this down to the Mediterranean lifestyle. The regular sunshine is a big part of the Mediterranean lifestyle, but other factors include a well-balanced diet, stronger family and community bonds, as well as more time spent outdoors. Plus, the people of the Mediterranean are famous for their optimistic and relaxed outlook on life. They work hard, but always make time to kick back, rest, and enjoy time with friends and family. Many businesses in the big cities like Barcelona and Madrid still observe the mid-afternoon siesta. Apart from a few exceptions, most places rarely open on Sunday. Sundays, or what the locals call the 'Domingo' day, can feel a bit strange to international students accustomed to the non-stop hustle of 21st-century city life. But learning to embrace the chill is all part of the Spanish experience.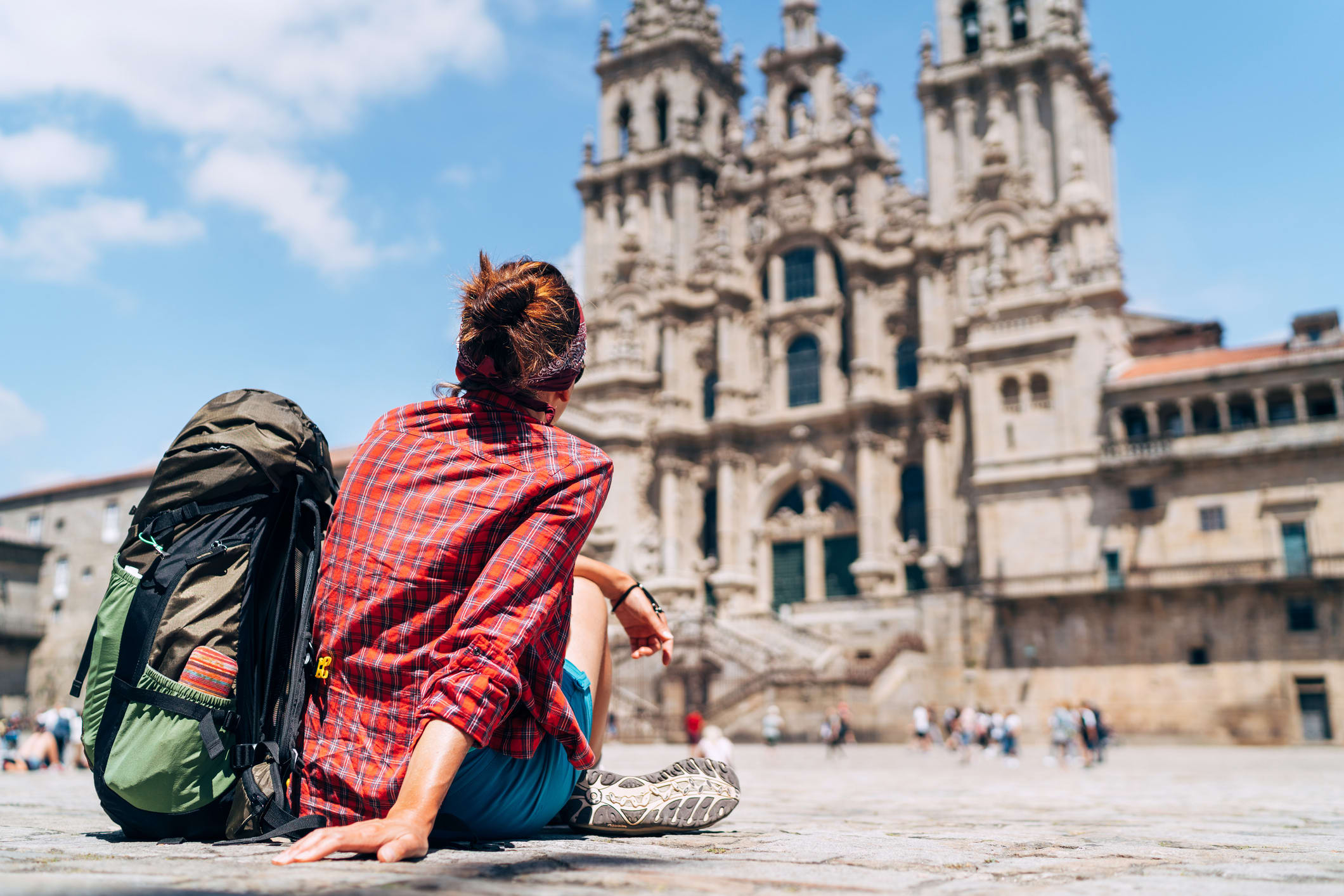 Applying as an international student
Undergraduate students from an EU country must apply through the Spanish National University for Distance Education (SNUDE). Applications open at the start of April. You'll need to fill out an application form, and send it to the address on the SNUDE website. You may be asked to provide a copy of your passport, school leaving certificate, or previous qualifications. The process takes around three months. If successful, you'll receive a "Credencial de Accesso" certificate, which you send to your university of choice. Anyone interested in doing a postgrad degree or a PhD. should contact the university directly.
Non-EU students need to apply for a Volante Accreditation from the Spanish Embassy. Those without a European Baccalaureate (EB) or International Baccalaureate (IB) are required to take the Prueba de Acceso a la Universidad (PAU) entrance exam. This ensures you meet the required academic standards to study at a Spanish university. The exam is split into four parts that test your Spanish language skill (though there are many universities great for international students with English-language degrees), and knowledge of your preferred subject. You'll also need to answer several questions about Spanish culture and history.
Non-EU citizens planning to study in Spain for over six months need a type D student visa. Details of the application process vary depending on your country of origin, although a valid health insurance policy and funds to cover your living costs are mandatory. A character reference, or criminal record check is required in some cases. Contact the Spanish Embassy for more information.
Building a better future
Earlier this year, Prime Minister Pedro Sánchez announced new plans to attract more African students to Spanish Universities. This is part of a wider Africa Strategy project which wants to strengthen economic and cultural links between Spain and the African continent. The Africa Strategy focuses on Nigeria, Ethiopia, South Africa, and seven other priority nations. They are Senegal, Ivory Coast, Ghana, Kenya, Angola, Mozambique, and Tanzania. The new measures include extra funding and scholarship programs for the brightest African students.
In addition, the Spanish government recently extended its Erasmus+ study exchange program to people from the priority African countries. The scheme was previously limited to students from inside the EU. Prime Minister Pedro Sánchez and other cabinet members believe the extended Erasmus scheme will give African students a chance to train for highly skilled and well-paid jobs. The long-term goal is to create a fairer society based on a model of sustainable economic growth and equal opportunity.
Spain is the ideal international student destination. It has world-class universities, countless cultural sites to explore, a cosmopolitan vibe, and over 300 days of sunshine every year. What more could you ask for?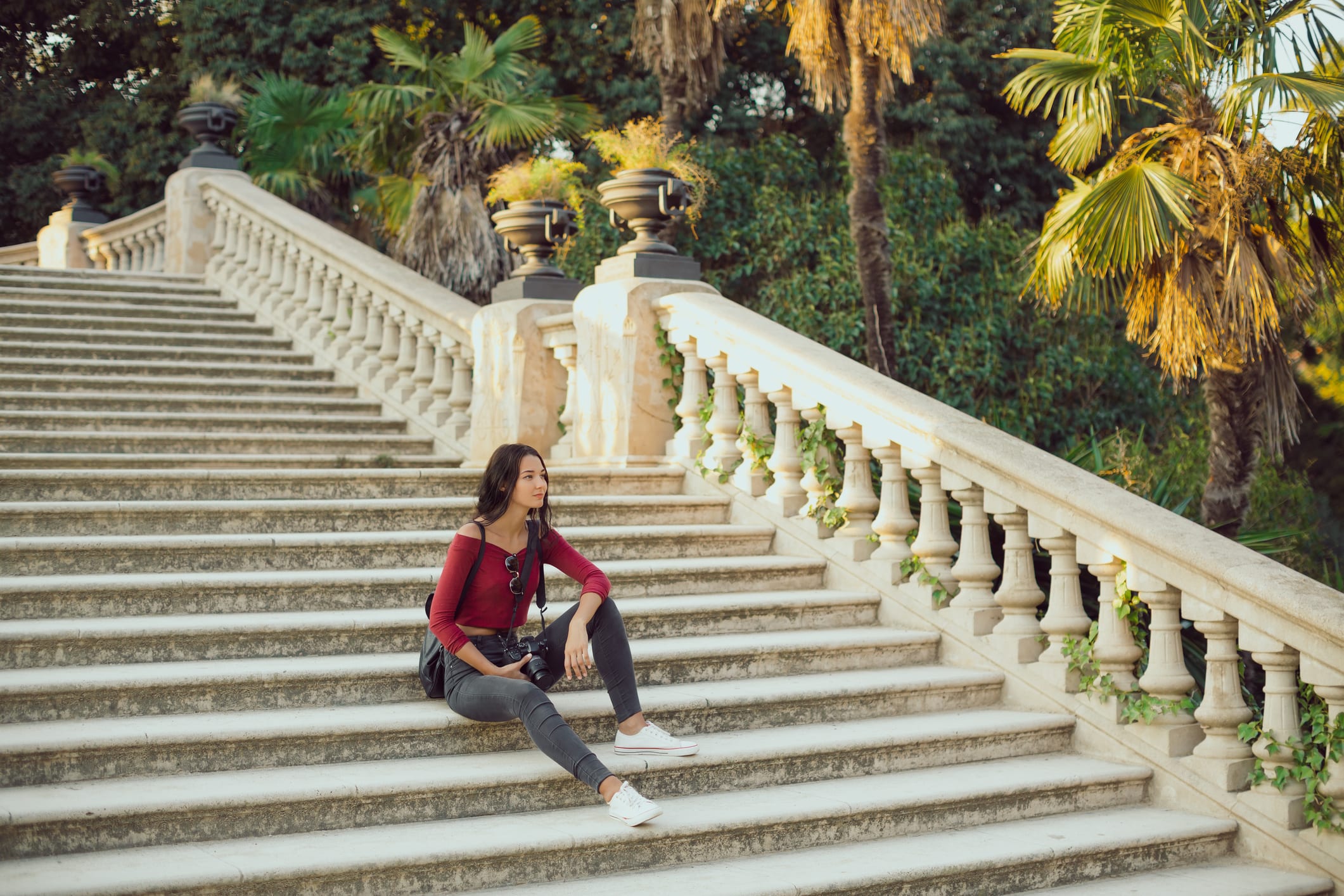 Find your perfect program
Use our search to find and compare programs from universities all over the world!
Spain

After graduating with a degree in English literature and creative writing, Ashley worked as a bartender, insurance broker, and teacher. He became a full-time freelance writer in 2016. He lives and writes in Manchester, England.
Find a program in these categories