How to Apply to UK Universities as an International Student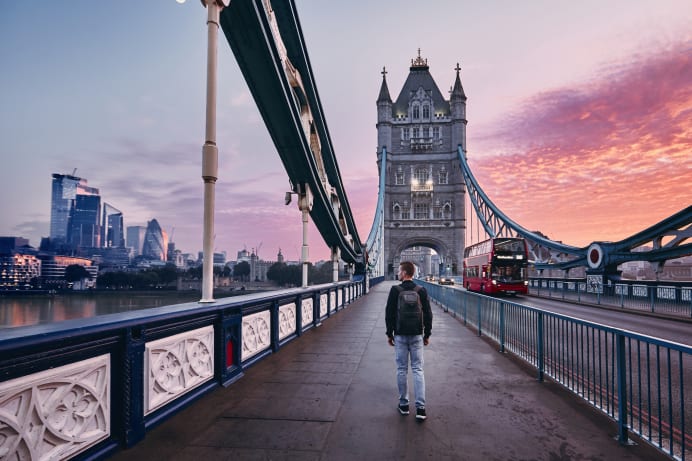 World-class universities
The UK is home to some of the best schools in the world. In fact, it has the number one school, according to The Times Higher Education Rankings 2021. Located in the South of England, the University of Oxford is a renowned institute of learning that dates back to 1096. That makes it the oldest university in the English-speaking world, and the world's second-oldest surviving university. Its famous alumni include 26 Nobel Prize winners, seven poet laureates, over 30 modern world leaders, and some of the greatest names in contemporary science, such as Stephen Hawking and inventor of the internet Tim Berners-Lee.
Two other UK schools rank very highly in the Times list. They are the University of Cambridge (6) and Imperial College London (11), a science-based institution that has taken a leading role in managing the UK's COVID-19 outbreak.
The London School of Economics and Political Science (LSE) is another of the UK's prestigious schools. Former US President John F. Kennedy is one notable alumnus and many of LSE's famous graduates have returned to share their advice and experience with students. Nelson Mandela and George Soros have both given talks as part of the LSE's lecture series. LSE also boasts a truly international outlook; over 70% of LSE students come from overseas.
A great place for international students
Just under 500,00 people travel to the UK to study every year, with the majority coming from non-EU countries. Many of the non-EU students come from China, India, Hong Kong, and the USA, while students there will also meet peers from Nigeria, Saudi Arabia, and Singapore. As such, UK university campuses are an exciting mix of different cultures, creating a vibrant and welcoming atmosphere that values tolerance, inclusion, and equality.
Also, you won't have any trouble meeting new people, or making friends. Nearly every UK university runs an international society for non-UK students. International clubs arrange meet-ups, tours, and regular social events, giving you a chance to become part of a community and feel right at home in your new city.
The multicultural vibe isn't limited to campus. The UK's university cities and towns are just as diverse. For example, over 300 languages are spoken in and around London. What's more, 37% of the city's population were born outside the UK.
Biosciences student Elizaveta moved from Russia to study in York, a beautiful northern city with buildings and structures dating back to its Roman origins. When asked about her time as an international student in York, she told Education Index, "Student life in the UK was an unforgettable adventure, and I'll have the memories for the rest of my life. I met people from all around the UK and the world and made great friends. I also traveled a lot during my studies. I visited Scotland, the south of England, and even went as far as the Isle of Skye [in Scotland]."
Fantastic work opportunities
International students can work up to 20 hours a week during term time, and 10 hours per week when school is out for the summer. A part-time job is an ideal way to supplement your budget, but it will also help you make new friends, learn about the local culture, and improve your conversational skills. As with most languages, English is full of idioms and regional meanings you can't learn in a classroom.
There are also plenty of opportunities for students and graduates who want to start their careers in the UK. Internships and work experience placements are a big part of business and media courses at UK schools.
Students at Salford University, for example, can apply for digital journalism internships with the BBC and other leading media organizations, while business and MBA students can pick up some invaluable real-world experience at companies such as BP, Allianz, and BAE systems.
Ashleigh, a neuroscience student at Manchester University, spent a year interning as a research associate at McCann Health. She says, "It's a brilliant experience. My placement year was definitely the highlight of my degree. It was the most valuable thing I could have done in helping me to secure a job and a career."
The UK government values its international students. That's why it has made it easier for them to stay following graduation. From summer 2021, all international students have two years to find work following their graduation date. They can also apply for many of the large startup funds designed to transform the UK into an innovation hub for future technologies, like AI, automation, green energy, and blockchain. This is all part of the UK's International Education Strategy, an ambitious initiative that aims to attract the best minds. Experts predict the strategy will lift the number of international students to 600,000 by the year 2030.
A streamlined student visa application
The UK has a points-based student route for all international students. You can apply online through the official government website or through a visa application center. You will need to provide proof of your university offer, evidence of English proficiency, and a source of funds to support yourself financially.
If you're already in the UK, you can apply for a student visa three months before your course begins. People outside the UK can apply six months in advance of their start date. The application costs between £348-475. Like with any student application, try to start as early as possible. If you are running out of time, there is a priority service to fast-track your application for an additional cost. However, this is not available in all countries. Finally, you'll need to pay the immigration health surcharge. This covers the cost of any medical treatment you might need. For a three-year student visa, expect to pay around £1500.
Applying is straightforward
International students can apply to UK universities independently or through an adviser service. You can get free advice from non-profit organizations, like the UK Council for International Student Affairs. It's an online resource center that has everything you need to know as an international student. Whichever way you choose to apply, you will need to go through the Universities and Colleges Admissions Service (UCAS). UCAS administers the online application portal for the majority of undergraduate courses in the UK. It has a dedicated page to guide non-UK students through the process.
The application deadline is the end of January, but don't be too concerned if you've missed it or have made a last-minute decision to apply. Providing spaces are available, most schools will accept applications right up to the beginning of the academic year. Still, putting off your application is never recommended, especially if you're after a place at the best schools. The London School of Economics, for example, only approves 10% of all applications. Don't give them an excuse to say no by being late.
International students are also eligible for the clearing process. Clearing can be a little confusing. However, broadly speaking, it's another application route for students who have missed out on their preferred choice or haven't received any concrete offers. For more information on clearing, visit UCAS.
The UK is an exciting and rewarding place to study. This is precisely why so many students make it their number one destination. So get your university and visa application in as soon as possible. You don't want to miss out on a fantastic opportunity that could set you up for a long and successful career.


Find your perfect program
Use our search to find and compare programs from universities all over the world!
United Kingdom

After graduating with a degree in English literature and creative writing, Ashley worked as a bartender, insurance broker, and teacher. He became a full-time freelance writer in 2016. He lives and writes in Manchester, England.
Find a program in these categories