How Can You Lead For Change in the World?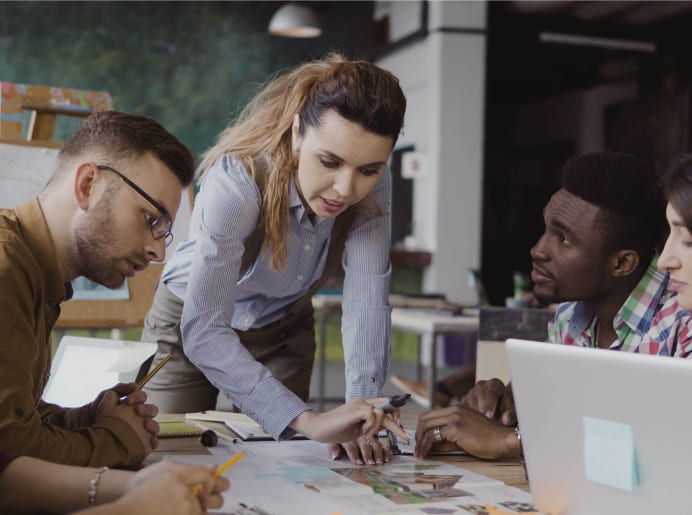 If you're an aspiring business leader who's also interested in doing good, there's never been a better time than right now. Here's a closer look at what the push for social responsibility means in the business world, along with one business school committed to preparing tomorrow's leaders to make meaningful change in the world.
Why social responsibility matters in business
"Two centuries ago, America pioneered a way of thinking that puts human well-being in economic terms," proposes Eli Cook in The Atlantic. While there's no denying that money still matters, a new business ecosystem also acknowledges the importance of other things.
Most people would agree there is significant need for social change in our times. Businesses have the potential to promote positive social change by acting in ways that benefit society. Known as "social responsibility," this approach has become increasingly important as more consumers, investors and employees seek out brands that contribute to the wellbeing of society while also making a profit.
Social responsibility holds businesses accountable for promoting a healthy society. In this exciting new era, "business leaders must take direct action to ensure that society is positively impacted by the services or products that their company offers," explains Business News Daily. The cost of not meeting acceptable moral standards? Abandonment.
According to entrepreneur expert Jodie Cook for Forbes, there are several reasons why good business now transcends making money. For starters, employees are now considering what makes them happy, and how they want to spend their time to achieve happiness. In many cases, achieving this level of personal fulfillment hinges on purposeful work. Additionally, there's an intentional focus on making a difference -- even if it comes at a steeper upfront cost.
"A commitment to eradicating poverty, reducing inequality, helping people become healthier or just making them feel happy with amazing coffee and brunch are all ways that businesses are operating with a clear mission at their heart," concludes Cook.
How businesses are leading social change
Indeed, businesses are now at the forefront of creating social change. Howard W. Buffett and William B. Eimicke assert, "For companies to survive and thrive in the economy of tomorrow, business leaders must move toward more equitable and sustainable products and services. And to remain relevant in the eyes of consumers, they will have to find solutions where business interests and societal interests are truly one and the same."
In other words, social change isn't just an admirable ideal. When you consider its impact, it's actually good business.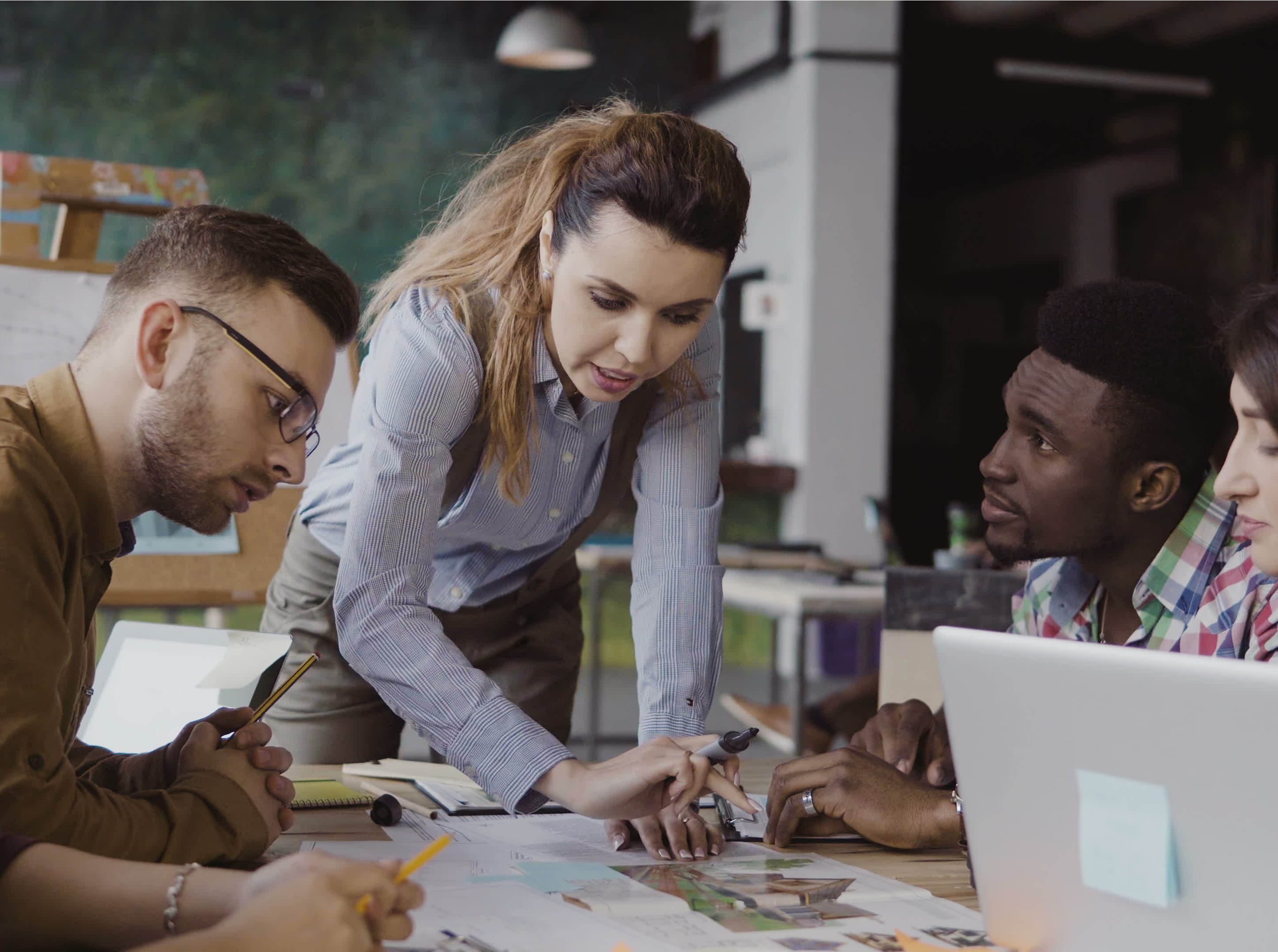 Prepare yourself to lead for change
"The world wants leaders with passion and a purpose," insists O2E Brands founder and CEO Brian Scudamore. If you would like to be among them, a perfect way to position yourself to be among them is a degree from Burgundy School of Business (BSB). Built around a "Lead for Change" ethos, BSB has a pedagogical commitment to training responsible business leaders.
Ranked in the Financial Times' Top 100 European Business Schools, BSB offers undergraduate, postgraduate and exchange programs on bustling campuses in the French cities of Dijon, Lyon, and Paris. Wherever you choose to study, you can look forward to a multicultural experience: the BSB community comprises 75 nationalities and, with a recent agreement with Trinity College Dublin, it has just announced its 200th international partnership! Furthermore, just under 40 percent of its full-time faculty are international while almost 50 prestigious international professors are welcomed each year as part of the school's 80 Modules of Excellence in the Masters Grande Ecole program.
One way BSB maintains its global presence is through a comprehensive scholarship program offering 60 merit-based awards of varying amounts to talented international students.
Whether you choose to study international finance, luxury branding management, video games marketing and business, wine and food tourism marketing, corporate strategy and sustainability, or another of the many topics offered by BSB, you will not only acquire essential foundational knowledge and practical skills through the school's "Do and Learn" approach, you'll also have the opportunity to do so through the lens of how these things can be harnessed not only for your own benefit, but for the benefit of society.
"Instead of saying it is I who chose BSB, I would like to say it is BSB that chose me," says Yuan from China, who studied the Master in Management at BSB. "I'm so lucky to be a part of it and sometimes it feels like a bit of a 'predestination'. The teaching method is quite different from what we have in China, because all of the courses are divided into small groups and you have to complete your tasks with your group members, which is quite interesting and challenging.
Vinciane from Ivory Coast, a fellow Master in Management student, adds, "The Career Booster department offers us many tools, such as resume writing, meeting with counsellors: everything to be ready for our professional life!"
Meanwhile, MSc Corporate Finance & Investment Banking student Agostina, from Argentina, says, I chose BSB because I found the program on finance was really complete and it was specific on corporate finance, and an additional value in the program was the CFA preparation. I really enjoy the new campus at BSB. I arrived and there was a completely new building with new facilities. I enjoy almost every day the fitness center. I find the learning centre a perfect place to study and a very supportive atmosphere full of interesting materials, by bibliography for our thesis and for our subject.
According to the World Economic Forum, the onus of social responsibility rests with the next generation of business leaders and social entrepreneurs, who will have to start thinking "like changemakers" in order to solve social problems for the good of everyone. A degree from BSB can help you not only understand the changing business world, but acquire the knowledge, skills, experience and perspective you need to lead for universally beneficial change.
Article written in association with Burgundy Business School (BSB).

Joanna worked in higher education administration for many years at a leading research institution before becoming a full-time freelance writer. She lives in the beautiful White Mountains region of New Hampshire with her family.
Find a program in these categories