How Can Students Prepare to Work in the Agricultural Industry?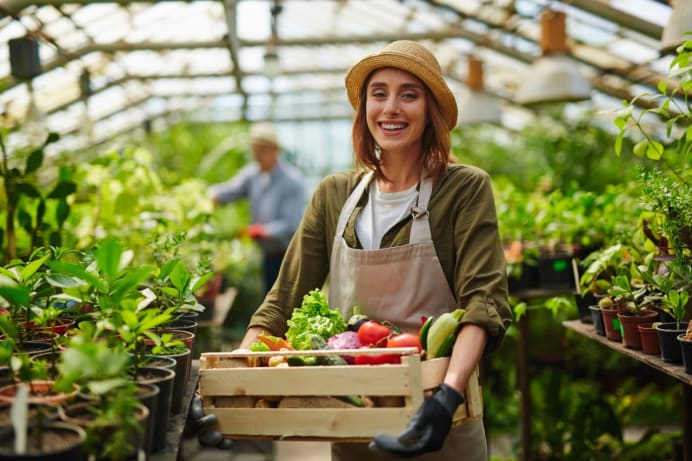 Not only is agriculture critical to making sure there's enough to eat, it also forms the "backbone of the economic system of a given country," according to agriculturegoods.com. The website adds, "In addition to providing food and raw material, agriculture also provides employment opportunities to a very large percentage of the population." Therefore, if you're seeking a field that provides a wide array of opportunities and a chance to make a difference, agriculture might be for you.
In 2020, the UN World Food Programme was awarded the coveted Nobel Peace Prize "for its efforts to combat hunger, for its contribution to bettering conditions for peace in conflict-affected areas and for acting as a driving force to prevent the use of hunger as a weapon of war and conflict", according to Berit Reiss-Andersen, chair of the committee that grants the award.
This proves there is a significant need for increased contributions to the agricultural industry, as well as opportunities for students to make their mark. There are lots of needs to be met as the world continues to adjust to the issues caused by COVID-19, and that's where those with agriculture degrees will be called upon to loan their expertise.
Currently, 70% of people rely on agriculture for their livelihood, making it a surefire way to find a career in the field. If you're serious about finding a career in agriculture, you might consider pursuing a master's degree in agriculture.
For those serious about the field, Isara in Lyon and Avignon, France, offers leading bachelor's and master's programs in agriculture, food science, environmental science, and agribusiness. There are over 57,000 jobs in agriculture available annually; a degree from Isara helps prepare students for these opportunities.
Isara offers an extensive range of programmes for those interested in agricultural fields. Students choosing this degree path should expect to be challenged academically, but the varied coursework helps prepare them for entry into the workforce.
Isara's well-rounded agricultural education includes three interconnected components: classroom or laboratory courses, experiential learning, and leadership education. In particular, Isara's engineering programme "associates scientific and technological expertise with the development of management skills, to train future managers in the agricultural and food sectors." Students in the engineering programme can pursue one of five different specialisations.
Hands-on training
A key component, perhaps the key component, to understanding agricultural science is experiencing it in action. Isara has spent over 15 years helping students correlate their knowledge with practical skills in the field, making this value a cornerstone of their educational experience.
Students are given opportunities to participate in research, so they will be able to see their ideas in action, as well as get direction from professors who are top in their field. "I am really interested in food sovereignty, guaranteeing everybody gets food," Georgia, an MSc Agroecology student at Isara, says. "Agroecology has a social and agricultural part which is very engaging. That's why I started to look for a master specialised in agroecology.
"France is quite a good country to learn acroegology. And Lyon is very close to the Alps and I want to take advantage of it. And I did not waste time, I was there last week! At Isara, we are more focused on agroecological techniques with studies cases and field trips. So I think the double degree offers the opportunity for an international master's, where you're drawing on the experience of people from all over the world, not just your teachers, but students as well."
"After graduating, I would like to work with farmers in Scotland, providing ecosystems services," she adds. "Helping them with transitioning farming and regenerative agriculture. I am also interested in conflict mediation. I would like to be involved in stopping conflict in food insecurity."
Students are connected with professionals
At Isara, there's a strong focus on connecting students with the professional world of agriculture. Not only does this mean students get to understand exactly how their work impacts the agriculture world, they also get to make critical connections that will benefit him after graduation. Students work with staff, as well as external stakeholders to collaborate on projects that have a direct impact on their educational experiences. Through these experiences, students create opportunities for learning, as well as professional and personal growth. One such opportunity is a career fair facilitated by Isara between over 80 businesses and their students to give them a chance for networking.
Isara strives to be an educational institution at the forefront of the agriculture industry, recognized for innovation and creativity. Staff are passionate, excited, and enthusiastic about sharing their knowledge, and preparing students to enter the workforce after graduation. Students attending Isara will find themselves as part of a dynamic, supportive environment where they are challenged academically and personally to help them develop into exceptional professionals.
Isara graduates are prepared for industry
In agriculture, having a firm understanding of how to best approach a problem for the most effective solution is important. Isara prepares students to be this type of problem solver, focusing as it does on self-development, adapted to the skills of today and tomorrow, and entrepreneurship and innovation. The ultimate goal is to offer maximum employability to students.
While there are many reasons to consider Isara for your studies, the school is recognized by the French Ministry of Agriculture. Additionally, their focus on agriculture-related programmes offers students a wide array of choices with a commitment to quality. As there are just 900 students, there is greater opportunity for one-on-one interactions with the over 100-strong faculty. Assisting these staff are over 200 external speakers from both the academic and professional world.
Preparing for the workforce is a collaborative effort. In fact, Isara offers students support in the start of their professional career, with the development of self-knowledge, interpersonal relations, the job market, and recruitment. This is done by facilitating interactions between students and prospective employers through working directly with companies for recruitment or placement. Additionally, students are given the skills to create the tools necessary to finding success after leaving school. With agriculture graduates being in high demand, students leaving Isara are sure to be poised to enter the workforce prepared to become contributing members of society.
It has active involvement in "forum entreprises" -- individual meetings between our students and our partner companies -- to give students first-hand experience of industry. And it participates in Ecotrophelia, a Europe-wide Dragons' Den-style competition, jointly run by the Institute of Food Science & Technology and Campden BRI, challenging student teams to develop the best eco-innovative food products, which they then pitch to industry leaders.
Life in Lyon
Choosing France as the country to pursue a higher education provides a lot of exceptional opportunities. The French education system is considered to be one of the most prestigious in the world, so those who earn a degree from Isara are sure to leave with a degree relevant to the needs of future employers.
For those considering making the move to France to pursue their education, Lyon provides a variety of experiences. Not only is Lyon far more affordable than Paris to live, the culture Lyon provides is comparable to the great 'City of Lights'. Students who settle in Lyons for their studies can enjoy authentic French cuisine not found anywhere else in the world, history, amazing architecture, and art. Looming over the town is the Basilica of Notre-Dame de Fourvière, while history buffs can visit the Roman Theatres of Lyon, or spend afternoons wandering through the Gallo-Roman Museum or the Museum of Fine Arts. Shopping, art, and culture are all made easily accessible in the city's center, meaning students will have everything they need for an authentic French experience right at their fingertips.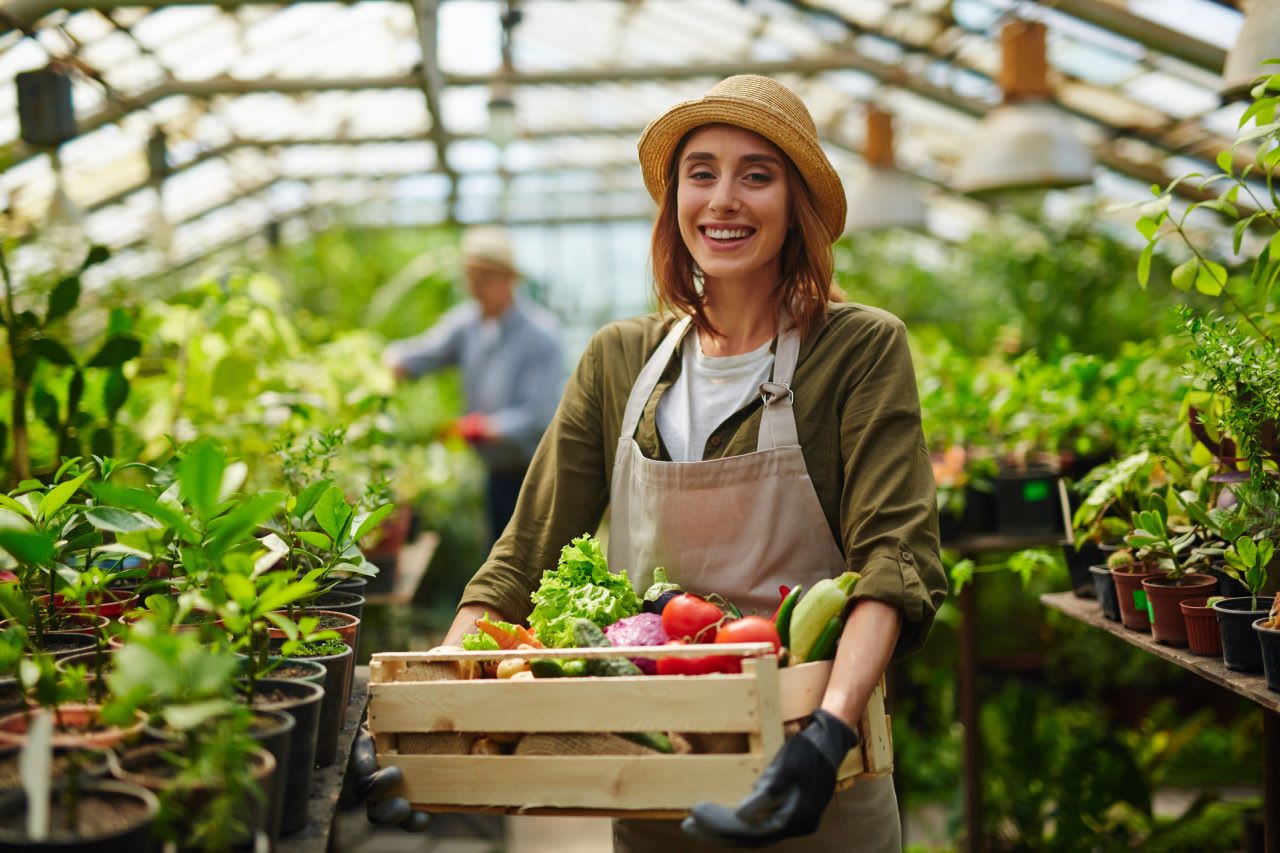 Article written in association with Isara.
Find your perfect program
Use our search to find and compare programs from universities all over the world!
ISARA Lyon

Chelsea is a Student Affairs expatriate, who now works as a freelance writer and editor. She homesteads in a small town in rural Maine, USA. She enjoys hiking, fishing, cooking, reading, all things Laura Ingalls Wilder, spending time with her family, and chasing her black lab puppy, Cash.
Find a program in these categories