How a Scholarship Can Change Your Life: Niharika Rana's Story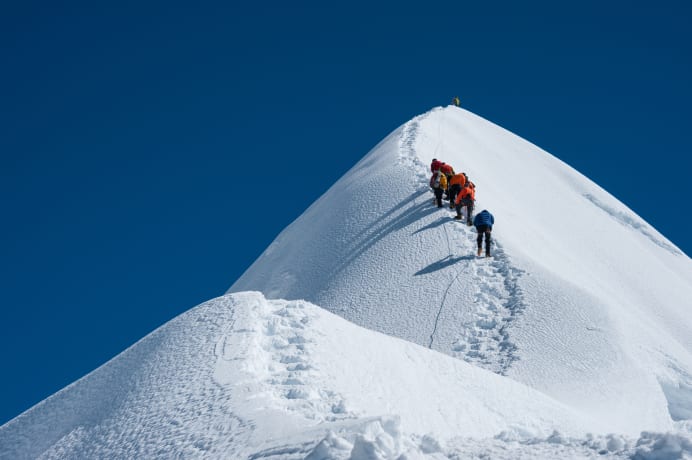 Niharika Rana, one of the applicants for our scholarships scheme, says: I am from the country of dreams and hope, Nepal. Even if I come from a small country, my dreams are as big as Mount Everest. In life I want to experience; I never want to stop exploring. I'm a believer and I like to believe in things that are beyond my reach.
Ever since I was a child I've always been different, then as someone who got lost in the crowd; didn't know what to I really liked. Still, I remember having imaginations that were out of the world, locking myself up, dressing up, and doodling in all of my textbooks was my jam. I started being drawn to visualizing my own imagination in the form of art. Art for me is not just a blank canvas but it is almost everything I do. I am fond of culture and its diversity.
It must be because of my colorful country. We have one and only living goddess in Nepal - Kumari. Somehow I look at it as an inspiration because I believe in women's empowerment and a Kumari is a lady with power.
Here some of us feel gender inequalities. Flesh and blood is considered to be impure and still some women are just men's property. I want to be the change; I want to make a difference. So all the little girls out there can work on their own some day. Being passionate about something looks very fascinating and glamorous from the outside. But in reality it is not easy. Constant self-doubt, harsh criticism...reality checks are real scary.
Slowly, I have started to be seen. My imaginations are turning into my motivations. I started participating in competitions that were related to creative arts and actually won! That built up my confidence and I started believing in myself. Being recognized at my high school and getting Miss Fresher's was the highlight.
I just started expressing myself through my words, arts, clothes, and my make-up. I worked as a freelance content writer, then I worked as a stylist for a YouTube show and got nominated for the best costume design at Seoul Webfest 2017. After all of this, I finally had the courage to open my own make-up and clothing studio. I built it from scratch and I learnt a lot from it. I designed my own collection of pantsuits. That moment of my life is really unforgettable and I think that was the first big step toward my dreams.
Things didn't really go as planned, but I finally understood my purpose in my life. I happened to understand that art is something that I've always wanted. I want to spread all the things that I want to change in society in the form of my art. The competition was never with them but it was always with me.
I want to grow as a person first before I start changing the world. As a person who loves to travel and wants adventure, I like collecting moments and people for looking back on. I want to believe that someday my dreams will come and I will be someone people will look up to. But I always want to be humble and to be true to my ground.
Find your perfect program
Use our search to find and compare programs from universities all over the world!
Bachelorstudies

Content Manager at Keystone Education Group, living and working in Oslo, Norway. I love helping prospective international students find their dream degree, university, and study destination through articles like these and social media. Outside of work, I enjoy sports, especially football and racket sports, and seeing the world.
Find a program in these categories