Four Ways to Stay In The US After Graduation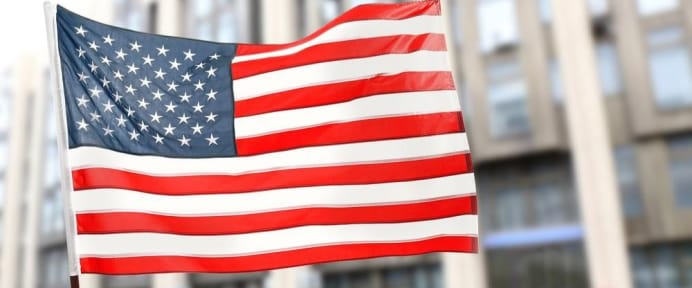 Hundreds of thousands of international students from all over the world flock to the US for educational opportunities every year. And given the many allures of living and working in the US, it's hardly a surprise that many of them aspire to stay after they complete their studies. If you're one of them, you may be wondering about paths to temporary or permanent residency in the US. Here's a closer look at four options.
1. Optional Practical Training (OPT) for F-1 Students
The F-1 Visa grants entrance to full-time students culminating in a degree, diploma or certificate at authorized schools. Upon completion of their academic studies, students can apply to receive up to 12 months of OPT in fields directly related to their major areas of study. Under the terms of the post-completion OPT, students are authorized to work either part-time or full-time. (A pre-completion OPT is also available, but participation time is ultimately deducted from the post-completion OPT authorization period.)
If you've earned a degree in a STEM field, meanwhile, you may be able to stay even longer thanks to the STEM Opt 24-month extension.
In both cases, aspiring OPT candidates must request a recommendation from their academic institutions designated school official (DSO). Jobs can be located anywhere in the country, and you don't need a job offer prior to applying. If you change jobs during your OPT period, however, you must notify the DSO of any change or interruption to your employment.
2. H-1B Visa
According to U.S. Citizenship and Immigration Services, "This visa category applies to people who wish to perform services in a specialty occupation, services of exceptional merit and ability relating to a Department of Defense (DOD) cooperative research and development project, or services as a fashion model of distinguished merit or ability."
A non-immigrant visa, the H-1B visa allows US companys to employ graduate-level workers in certain "speciality" occupations that require technical or theoretical expertise (such as science, engineering and IT) for a period of up to three years. (The duration may be extended for up to six years.) While the application process for the H-1B visa is shorter than the green card application process, H-1B visa petitions are hard to come by due to the visa cap of 65,000 visas each fiscal year.
Keep in mind that you can't apply directly for an H-1B visa. Your employer must do so on your behalf.
3. Green Card
If you're looking to become a lawful permanent residency, you'll need a green card. While foreigners located outside of the US must go through consular processing in order to immigrate, students can apply for an adjustment of status without leaving the US. There are several routes for international students seeking green cards, including immediate family sponsorship, asylum status, employment sponsorship, select military service, or the Diversity Immigrant Visa Program, AKA the "green card lottery." To learn more about getting a green card as an international student, check out SimpleCitizen's comprehensive resource, "The Ultimate Guide on How to Get a Green Card."
4. E-2 and EB-5 Visas
If you're of an entrepreneurial mindset and have significant financial resources, two other options exist for aspiring US residents. Created to encourage investment in the US, the E-2 and EB-5 visas allow foreigners to seek entrance to the US as either treaty investors (E-2) or immigrant investors (EB-5). This may involve making an investment of capital into a "bona fide enterprise" in the US, investing in certain regional centers and "Targeted Employment Area," or planning to create or preserve a designated number of full-time jobs for US workers.
While the E-2 and EB-5 visas may be complicated and intensive, they're worthwhile under the right circumstances. Wondering about the difference between the two, and/or which is right for you? Check out attorney Andy J. Semotiuk's Forbes piece, "Why You Should Consider An E-2 Visa Rather Than An EB-5 Green Card."
One last thing to keep in mind? Visa requirements and restrictions are dynamic. In other words, they are constantly changing. By keeping an eye on legal rulings and other news, you can stay apprised of your options in order to improve your chances of being able to remain in the US following your studies.

Joanna worked in higher education administration for many years at a leading research institution before becoming a full-time freelance writer. She lives in the beautiful White Mountains region of New Hampshire with her family.
Find a program in these categories