Four Top Places to Study Environmental Science
With so much global attention focused on safeguarding the health and wellbeing of our air, land and water, it follows that the environmental sciences are one of today's hottest areas of studies. If you are thinking of pursuing a degree in this versatile discipline, you have your pick of programs all over the world. So where are the best places for aspiring environmental scientists? Let's take a closer look at four major destinations for students in this important, innovative, and interdisciplinary field.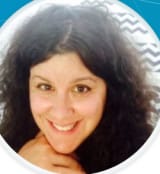 Joanna worked in higher education administration for many years at a leading research institution before becoming a full-time freelance writer. She lives in the beautiful White Mountains region of New Hampshire with her family.
Read related articles
Are International Students Immigrants? The Debate Explained

Feb 2, 2018

Want to understand the debate over international students and immigration numbers? Let's take a closer look at the UK-and why Prime Minister Theresa May is in a growing minority of those who want to include international student numbers in immigration statistics.

Read more

Six Things All International Students Should Do Before Traveling

Sep 25, 2018

Studying abroad is an exciting and potentially life-changing experience. However, it is not all fun and games. In fact, there are some less exciting -- and let's face it, even downright boring -- details you need to attend to in order to survive and thrive as an international student. Start with these six things to set yourself up for success while studying abroad.

Read more

Why You Should Befriend International Students

Nov 12, 2018

In recognition of International Education Week (IEW), we'd like to talk about why it's good to befriend international students. IEW, a joint initiative between the US Department of Education and the US Department of State, encourages us to embrace the benefits of international exchange. Let's take a closer look.

Read more