Four Reasons to Study Hospitality Management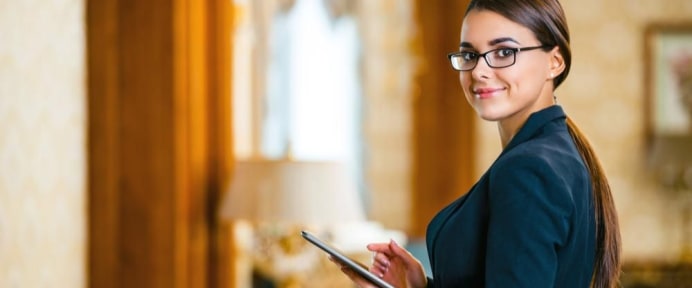 Hospitality management is so much more than running the day-to-day business of a hotel or resort. In addition to making sure the business is profitable, a hospitality manager must work to create a pleasant, welcoming environment and a winning identity for their premises. And there are many behind-the-scenes responsibilities to oversee, such as marketing, ensuring regulations are adhered to, and staff management. So it's no wonder management positions like this command an average salary of around $52,000. But for many hospitality managers, the competitive wage is just a bonus: it's the lifestyle and unique challenges of the trade that make it a desirable career. Here's a look at the industry and why hospitality management is one of the most exciting fields to study in.
It is a rapidly growing industry
In a fast-changing world, hospitality is one of those rare 'traditional' trades that are actually on the rise. Despite the economic crisis of ten years ago, the number of available tourism jobs is growing all the time. The United States alone has a hospitality revenue of over $200 billion per year – and of course, tourism is a global phenomenon, so there are plenty of opportunities popping up for a hospitality management degree all over the world.
You meet people from all over the world and get a chance to improve their lives
If management is your calling, but you also have the desire to meet diverse new people face to face, hospitality management is the trade for you. New people come and go every day, and those you please the most will return from time to time to reconnect.
Of course, you are not just making dreams come true but also solving problems and learning to turn around different kinds of challenges. That's when you really feel that you have had a positive impact on the lives of others. And you will never stop learning or traveling: once you're a hotel manager, you will be pleasantly surprised how many other hotels you get to stay in!
You will never be stuck in a routine
Hospitality management is one of the most creative forms of leadership around. Every day and every customer is different and has fresh needs. On the one hand, you need to think quickly to solve problems as they arise, while in the long-term you have the responsibility of creatively developing the feel of your resort.
There are great schools out there for you
And if you are excited about all that travel, meeting people, and location-hopping, you will be pleased to discover it all starts while you're still studying. There various schools where you can study hospitality management, and Bali's Triatma Mulya Stenden is one of the best. It offers students the chance to gain a double degree - a Dutch BA and an Indonesian degree. For the first and second years students study in Bali, for the third year in the Netherlands, and the fourth year is a worldwide internship.
It is an English-language school offering accredited Dutch BA Degrees. Their Bachelor in International Hospitality Management offers the dream opportunity to learn and gain experience at Bali's five-star Alila hotels. Internships are also possible with the top names in international hospitality, such as Hilton Hotels and KLM Royal Dutch Airlines. The school has a strong business studies identity so that aside from all the perks, your business-minded approach to hospitality should become impeccable.
Are you ready to take off?
Find a program in these categories