Four Careers That Benefit from a Cultural Studies Degree
May 27, 2019
Education

International News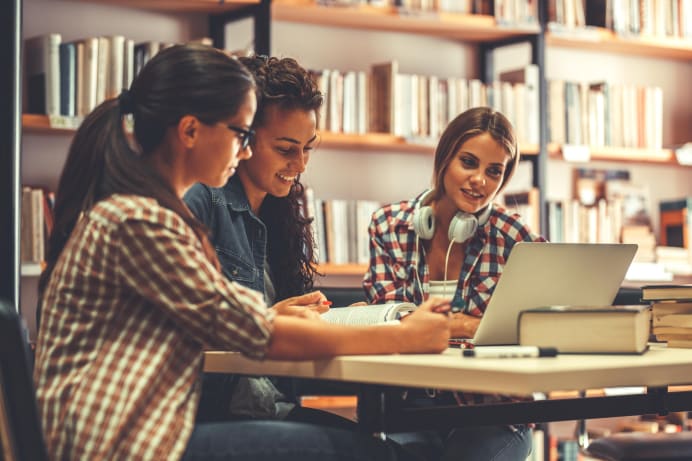 "Without memory, there is no culture. Without memory, there would be no civilization, no society, no future," said Elie Wiesel, author and Holocaust survivor. The world is a fabulously intriguing place — as participants in a collective society, we enjoy harnessing the limitless potential to create and form identity through culture. One of the ways we stay curious and engaged in a changing world is by examining how different cultures interact with each other. Studying and understanding cultures through their nuances and specialties is what students of cultural studies explore and learn more about in this interdisciplinary field.
Cultural studies is concerned with the role of social institutions in the shaping of culture. Now an established field in many academic institutions, it is interdisciplinary in nature. It combines study in various departments, including but not limited to sociology, anthropology, historiography, literary criticism, philosophy, and art criticism. Also, if you are interested in how race, ethnicity, class, and gender influence the social shaping of society and create culture, then this area of study might be ideal for you. Steven Connor, in his article, "What Can Cultural Studies Do?" describes the potential for this field of study to also have political impacts, and he quotes French philosopher, Michel Foucault, who said, "We know what we do and we know, up to a point, why we do it: what we don't know is what what we do does." Cultural studies is an important field that allows for exploration of the inner workings of what makes us human and social creatures.
If you are considering going into cultural studies, there are many degree programs available and rankings will give you a better idea of which ones are the best. However, when selecting a program you will want to pay attention to the course description offerings. Some cultural studies degree programs emphasize discourse and identity theory, while other programs focus on ethics, politics, or history of social movements. Keep in mind that some programs may be more interdisciplinary in nature than others, offering different tracks of study.
There are many benefits to gaining a higher education degree in cultural studies, especially in today's globalized world. Hua Hsu, writing in the New Yorker, explains that Stuart Hall, scholar and advocate for the discipline of culture studies, argued, "Culture [...] does not consist of what the educated élites happen to fancy, such as classical music or the fine arts. It is, simply, "experience lived, experience interpreted, experience defined." And it can tell us things about the world that more traditional studies of politics or economics alone [can] not."
This is one of the softer benefits of cultural studies, but a valuable one that can be applied to a variety of career paths. Cultural competency is the skill to be able to work with a variety of different people who have different world views, and it is becoming increasingly valuable and in-demand in the modern corporate world. Aside from being a fascinating field of study, cultural studies students may come out of their programs ahead of the curve in ever-changing diverse working environments.
There are many cultural studies jobs available to those who hold a degree in this field. A student who chooses to major in cultural studies may also have an edge in the job market and be primed to excel in a variety of careers. Employers seek skilled employees with a diversity of knowledge and skills to join their teams. Here are just four examples of cultural studies degree jobs:
1. Conservator
Did you love roaming the wings of art or science museums as a kid? Did you fantasize about going to Egypt to stand before the pyramids? Then, perhaps, a career as a conservator is for you! A cultural studies degree is excellent if you are interested in becoming a conservator. Many conservators work in the art world by restoring, preserving, or analyzing works of art and other artifacts like books, textiles, furniture, and more. Many art conservators get to work in museums and galleries and are often experts in a particular field. There are several different study paths into a conservation career, and a degree or major in cultural studies can be the first step.
2. Curator
Like conservators, curators work in museums and galleries, and while curators and conservators may work together, the roles are unique within their fields. A curator conducts research, plans and acquires collections, and manages exhibits and promotional tours. The curator also plays a crucial role in helping artists and creative people exhibit and sell their work. Frances Keevil and Lynn Westacott, art gallery owners, told the Sydney Morning Herald, "You have to love art, as well as be a people person. An art gallery is all about relationships whether with artists, clients, colleagues or associated with businesses." Curator jobs will put your cultural studies degree to use immediately, especially if you specialize in a coveted area of expertise. Also, if you love art, enjoy working with creative people, and thrive in a challenging dynamic work environment, becoming a curator might be the ticket! A degree in cultural studies will start you on the right path to successfully advancing in this field.
3. Geographer
This is one of the higher paying jobs for people who love to be outside and have an interest in culture. A geographer is someone who conducts research through field observations, analyzes data, and generates maps and other research projects and materials. The geographer should have foundational knowledge in cultural studies to be successful in this career. He or she plays an important role in mapping and understanding human being's impact on their environment as well as how different landscapes and infrastructures interact. The career also requires at least a modicum of technical knowledge and interest. Most geographers are required to train in GIS (Geographical Information Services) to be able to do their job well.
4. Diversity, equity, and inclusion expert
If you always wanted to be a "changemaker", then a degree in cultural studies could let you do just that. More and more companies are listening and learning that they need to train their staff in diversity, equity, and inclusion. Cultural studies students are trained in critical thinking skills and high levels of analysis and they are poised to be the leaders needed in organizations that are struggling to incorporate language and policies around diversity, equity, and inclusion in the workplace. They also know how to get the ball rolling on these types of conversations because their studies include analysis and understand about how -- and why -- culture is an essential component to communication and understanding. With a degree in cultural studies you are poised to change the conversation about diversity, equity, and inclusion. Along the way, there's a good chance you will land a great job as an expert in this field.
"No culture can live if it attempts to be exclusive," said Mahatma Gandhi. Cultural studies is a discipline and field of study that is all about connecting the dots of disparate things, and it allows students the time, research, and study to begin to understand how the world can be more inclusive. Anytime you widen your sphere of knowledge, you will grow and expand your idea of what is possible. A degree in cultural studies may be the best way for you to do just that!

S. M. Audsley is a freelance writer and poet who lives and works in Vermont, a small but mighty state in the United States. She is an avid outdoor enthusiast and a lover of potlucks.
Find a program in these categories