Five Tips for Healthy Eating on a Budget

Eating healthy on a budget is a challenge for anyone. Eating healthy on a budget as a student, however, can seem like an impossible feat. After all, with limited time to attend class, study, socialize, work, travel, and exercise and even more limited funds with which to do it all, many students end up letting nutrition slide. However, this can be a recipe for disaster in the form of a lifetime of bad health if it turns into habitual poor eating.
Luckily, it doesn't have to be that way. In fact, a few simple tips can help you embrace healthy eating -- and all of the amazing benefits of doing so -- without spending too much money.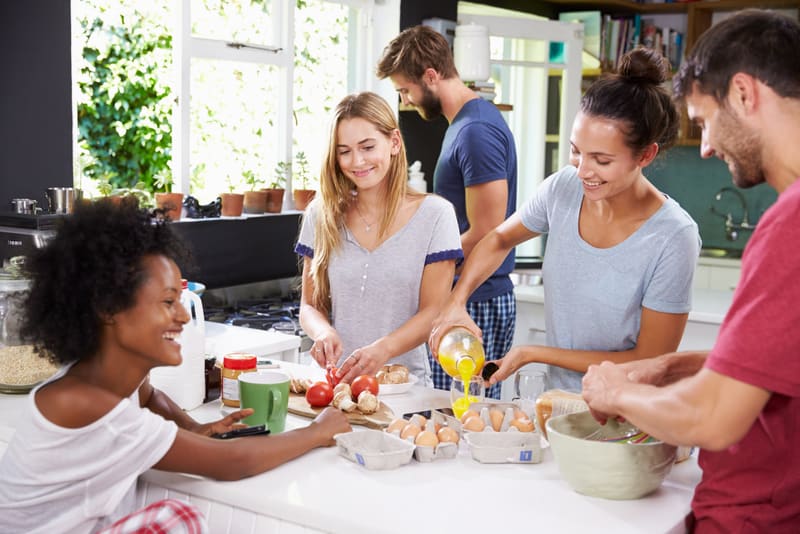 1. Become a home chef.
After a long, busy day, takeout may seem like a quick and easy solution. Unfortunately, the most popular kinds of takeout -- think pizza and Chinese -- are packed with fat, calories, salt, preservatives and other no-nos. While cooking for yourself may seem like a time-consuming venture, it's well worth your while. Not only will you end up eating much healthier, but you'll spend less to do so.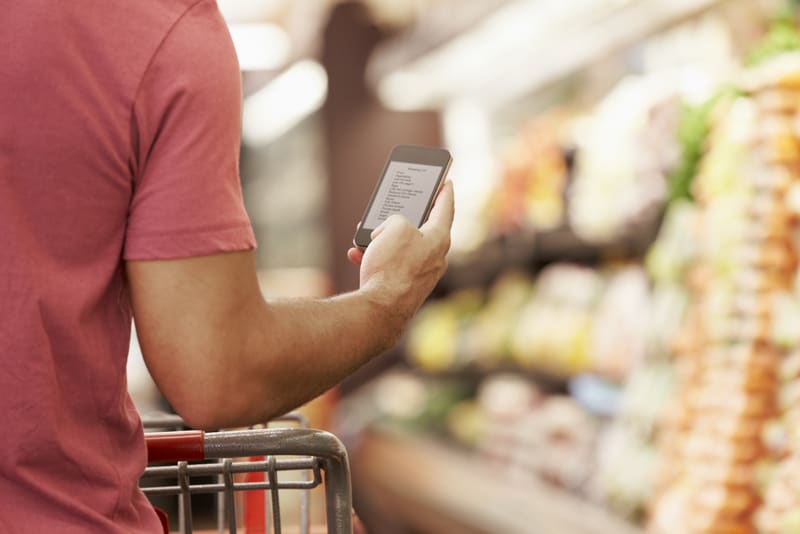 2. Plan ahead.
Do you make your healthiest decisions when you're satiated and level-headed, or when you're famished and going out of your mind? Because most people fall into the former category, the takeaway is an obvious one. By planning meals ahead of time, you'll make sure you reach for the yummy quinoa salad you prepared last night as opposed to motoring through the drive-through at a fast food restaurant.
Also, don't leave home with a snack, such as a piece of fruit, handful of nuts, or cheese stick. Noshing on these will help keep the unhealthy cravings at bay while sparing you budget-busting purchases when you're out and about.
3. Stick with the seasons.
Just because the world has evolved into a place where you can now get your hands on any food at any time doesn't mean you should. In fact, focusing on eating only foods that are in season has many benefits -- to you, your bank account, and to the environment.
For starters, food just tastes better in its growing season. (Not convinced? Dig into your first tomato of the summer and the flavors will amaze you.) Additionally, produce grown in its natural season has also been shown to be more nutrition than out-of-season counterparts. And because in-season food doesn't have to travel so far to get to you, you're using less fuel and reducing your carbon footprint. Lastly, eating in season will also expose you to a diversity of new ingredients you might otherwise not have tried.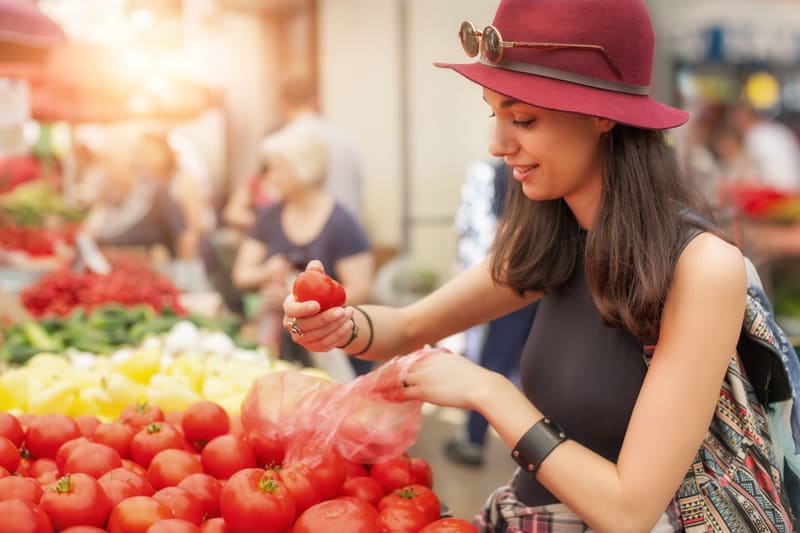 4. Skip the steak.
Ethics and political agendas aside, replacing expensive meat cuts with vegetarian alternatives is both healthier and better for your bottom line. We're not saying you have to become a vegetarian, but limiting the amount of meat you consume will add up quickly in both cost savings and health benefits. Still love every college student's favorite burger-beer combo? Veggie burgers may not taste just like the real deal, but they've come a long way.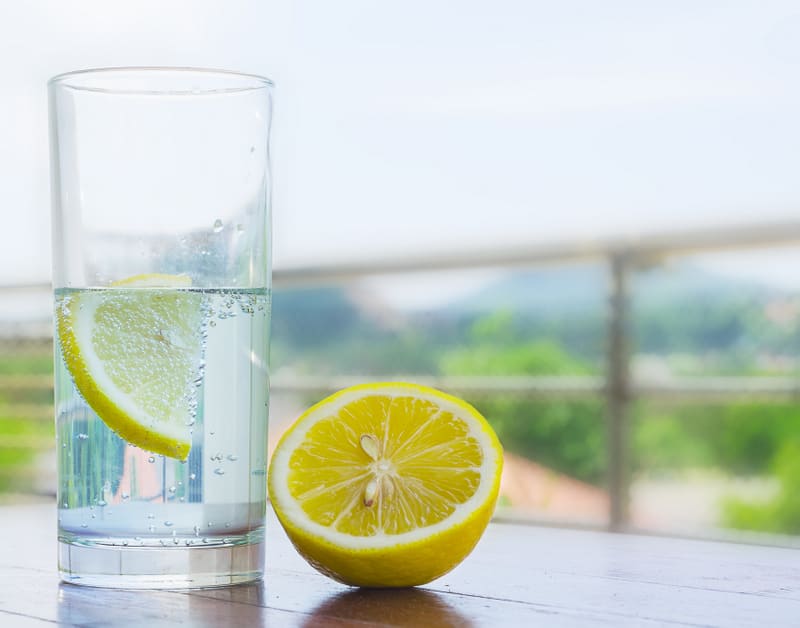 5. Drink more water.
While staying hydrated can help you power through your day, it can also seriously cut into your pocket change. Investing in a portable water bottle, filling it at home (or at a local spring if you're lucky enough to have one nearby), and committing to bring it with you everywhere can save you big-time while helping you to avoid juice and soda purchases when tap water is free and abundant at home.
Adopting this healthy habit can also help you avoid falling victim to the plastic water bottle purchase --one of the worst things you can do for the environment.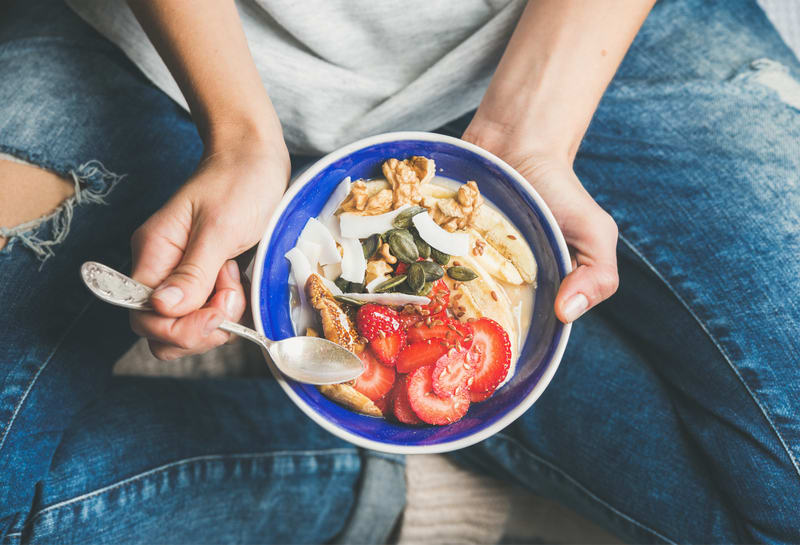 6. Shop smarter.
We've already established that cooking at home is healthy and cheap. But the latter relies on one thing above all else: shopping smarter. If you're buying all prepared meals and/or name brand snacks at the grocery store, you'll run up a much higher bill than you would focusing on buying fresh, whole ingredients and generic options.
Additionally, buying in bulk, keeping up with the sales, shopping at the right time of the day/week when prices have just been reduced, and looking for foods marked down because they're nearing their sell-by dates are all savvy ways to save at the grocery store. As MoneySavingExpert.com consumer and features editor Steve Nowottny told The Guardian, "Every student should learn the difference between a use-by date, which is a health warning, and a best-before date, which is usually just the manufacturer's view of optimum quality. Use your eyes and nose to check – but food that has passed its best-before date is often fine to eat."
One last tip? While skipping breakfast every day may seem like a great way to keep your caloric intake low while saving on food costs, you're likely doing more harm than good. Not only are you potentially jeopardizing your studies, but you're also more likely to splurge later -- and to feel justified in spending/eating more while doing so.
Want more money-saving tips for students? Check out this list.

Joanna worked in higher education administration for many years at a leading research institution before becoming a full-time freelance writer. She lives in the beautiful White Mountains region of New Hampshire with her family.