Five Tips for Addressing a Lack of Education on Your CV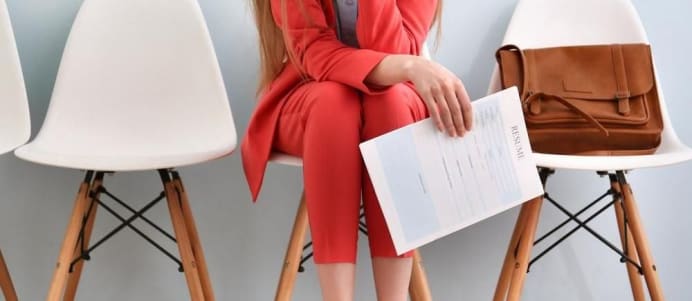 Many job descriptions set forth a specific set of criteria for applicants. But what about if you find the perfect job and you don't meet the criteria -- particularly when it comes to educational requirements? As it turns out, this doesn't automatically mean game over. Why not? Because, in some cases, there may be a way around this obstacle. Read on for a roundup of five ways to potentially get a foot in the door -- even if you lack the degree they're looking for.
1. Identify your strongest credentials and emphasize them.
At the end of the day, most employers aren't looking for a degree. Rather, they're looking for a specific set of skills, knowledge and experience -- which may be best evidenced by a degree.
Recommends Monster.com, "Perhaps you have practical work experience and skills that are relevant to the job. If your experience is stronger than your education, place your work history before education on your resume, and write about your career achievements, track record of results and industry knowledge."
"Employers want to know that you are effective and can do the job, and the best way to do that is to demonstrate particular accomplishments and achievements in previous jobs. If you make the right impression at the start of your resume and show how you qualify for the job, by the time an employer gets to the education section of your resume, they may be able to overlook any shortcomings. Or, they may be impressed enough to not even take note of what you indicate in the education section," echoes Work It Daily,
2. Explain gaps in resume.
Unexplained time off can be viewed as a major red flag by employers, and can give them one more reason to discount your candidacy if you're already falling short on the education front. The best way to tackle gaps in your own resume? Proactively address it.
Says Hcareers, "If you can give a 'name' to a period that stretched in between jobs, then provide a descriptive term, such as 'Volunteer Work,' 'Family Care,' or 'College Studies.' Avoid mentioning specifics, such as a cancer scare or the number of children you have, as this is too much detail for a resume (and can knock you out of the running if employers think you're focused elsewhere). And if you were merely job hunting during the gap, you'll want to consider leaving this off your resume—it's a given."
By disclosing this information upfront, you avoid giving the impression that you're trying to hide something.
3. Show off the courses you have taken.
Just because you don't have the designated degree doesn't mean the coursework you do have under your belt counts for nothing.
Proposes resume writing service Grammar Chic, "If you started a degree program but didn't finish, you can certainly include what you have completed, especially if it is related to the type of job you're seeking. List the school and for degree, put 'Coursework toward Bachelor of Arts/Science in ABC.' You could even include how many credits you have completed. This shows employers that you do have some formal education beyond high school, but you did not officially complete your degree, so you're not lying."
4. Showcase relevant training, too.
Degrees are important, but they're far from the only example of a candidate's worth. Pursuing professional development opportunities not only racks up sought-after skills, but also demonstrates initiative -- so make sure to feature yours on your resume.
Suggests Houston Chronicle, "List ongoing training, seminars or conferences in a separate section called "Professional Development" in lieu of or in addition to incomplete college courses or degrees. Add a brief description of the skills and information you acquired while participating in any courses, workshops or seminars, and explain how it is relevant to your work history."
5. Consider going back to school.
Unfortunately, the reality is that some employers will simply not be interested in your because you don't fulfill the educational requirement. If your lack of education continues to stand between you and your dream job, it may be time to consider picking up the books again.
The good news? There are many different and flexible avenues to a degree today, including online, distance-learning, and evening programs. In the meantime, continue sending out those resumes! Some employers may look more favorably on you because you're taking the steps to acquire the necessary credentials.
One last thing to keep in mind? If you're feeling down because of your educational shortcomings, consider the extraordinary careers of everyone from John D. Rockefeller to Bill Gates -- neither of whom let lack of a degree stand in the way of their success. Given today's intensely competitive job market and the premium placed on real-world experience, you may be a stronger candidate than you realize.

Joanna worked in higher education administration for many years at a leading research institution before becoming a full-time freelance writer. She lives in the beautiful White Mountains region of New Hampshire with her family.