Five Reasons to Travel During the Christmas Break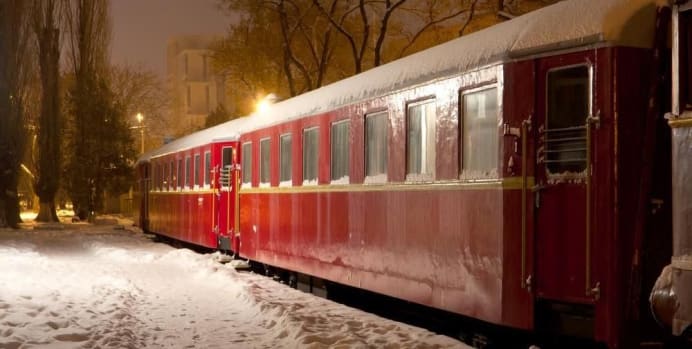 While heading home for the holidays is an exciting proposition for many international students, others may have different plans in mind. But just because you can't afford to go home or don't celebrate Christmas doesn't mean you have to spend the break sitting alone in your dorm or apartment. Rather, why not hit the road, rails or take to the skies? Read on for five reasons why winter break is the perfect time for travel.
1. You've got plenty of time.
Christmas break is long for college students -- up to a whopping six weeks at some colleges and universities. While fitting a trip in over Thanksgiving break or another long weekend may be challenging, you've got plenty of time for a real vacation during university winter break. (In fact, you've got so much time that you can probably squeeze in a trip home and a vacation!)
Plus, if you've got your eyes on getting a job or landing an internship over the summer, you may not get another chance for an extended getaway in the near future.
2. College campuses are deserted.
While the thought of taking some R&R over break may be a compelling one, the reality is that most campuses clear out. And an empty campus can quickly go from calm to creepy.
Not only that, but some colleges even require students to vacate the dorms over the holidays. Even if your school does allow you to stay, access and hours will be limited for other buildings and services. The takeaway? Your fantasy of reveling in some quiet time alone may end up being more depressing than delightful.
3. You probably need a break.
The days leading up to winter break are jam-packed with papers, tests, and other academic work. Factor in the rigors of holiday commitments, and many students find themselves completely burned out by the time Christmas Day arrives.
And while family time is indeed fun, it can also have its fair share of stress. Says Mental Health America, "Unfortunately, going home can present its own challenges. Whether it is adjusting to living at home again or not having anything to do, winter break—a time to recuperate after the past semester — can sometimes feel more overwhelming than school."
But can you think of any better way to decompress than by taking a holiday? Whether you hit some fresh pow-pow or escape to sandy Caribbean shores, you'll return to school refreshed and ready to power through the rest of the year.
4. It's a festive time to travel.
We've all heard Andy Williams crooning about it being "the most wonderful time of the year" and the "hap-happiest season of all." This is evidenced everywhere from small towns to major cities all over the world.
Not sure where to go? Check out Travel & Leisure's list of "The Best Places to Spend Christmas" and CNN's "15 of the Best Places to Have a Christmas Vacation." From lights displays and traditional Christmas markets to Santa in surf shorts and fireworks displays, good cheer abounds wherever you go.
5. You may find unexpected deals in unexpected locations.
Sure, the usual destinations come to mind when you think of vacation. However, there are plenty of less-traveled paths that also come with friendlier price tags. For example, if you're studying in the northeastern US and you can't make it to Europe, think Canada, instead: Montreal offers an abundance of beauty, charm and culture of its own. And that's just the start. Travel & Leisure's "20 Winter Breaks for a Bargain" offers a roundup of "escapes — to mountain peaks, secluded beaches, and buzzing city streets — that promise not to break the bank.
If you're in Europe, meanwhile, winter's "low season" may mean the year's lowest prices on flights, hotels, and vacation packages.
Sure, enjoying time with family and friends back home is a worthwhile way to spend your break. But it's far from the only way. Whether wanderlust, lack of funds or another factor is keeping you from returning home this holiday season, these five reasons demonstrate why using the time to travel may be the perfect gift to give to yourself this Christmas.

Joanna worked in higher education administration for many years at a leading research institution before becoming a full-time freelance writer. She lives in the beautiful White Mountains region of New Hampshire with her family.