Expand Your Cultural and Social Perspectives on the World
Dec 20, 2018
Education

Study Abroad

Student Tips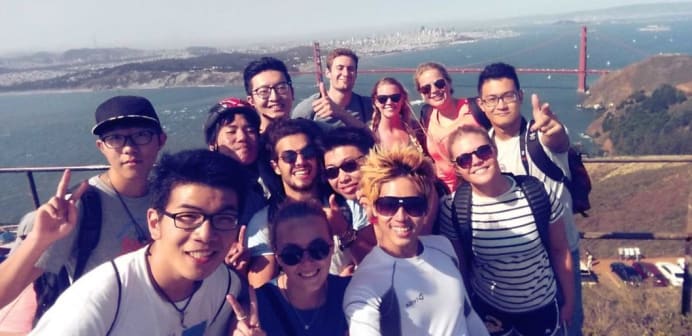 The world is complicated, yet fascinating. Sometimes it's hard to see outside of your own culture and immediate vicinity. When you study abroad, you gain a deeper understanding of a new culture and perhaps, a new, more global perspective of cultural and social values that you perhaps didn't even notice back home.
Furthermore, studying at a university well-known for its social activism and global consciousness, you can immerse yourself not only in courses in related topics, but within campus life and activities that broaden your perspective on matters of importance to society and the world at large.
Take for example Silje Ormåsen, a student in health management from the University of Oslo who studied at the Berkeley International Study Program (BISP) in California as a study abroad student.
She explained, "Many students had very different perspectives from my own, especially politically, and perspectives on possible solutions and tools to apply to different challenges such as the health system, public health, social insurance, maternity leave, gun laws etc. I was often surprised [...] how differently we looked at things, but instead of just knowing each other's opinions, these classes provided me the background information and told me why we think differently. Knowing each other's arguments and reasoning helped us all gain a greater knowledge and understanding."
Zhen Qin, a student of cultural relics and museumology at Nankai University, attended BISP in the spring of 2018. Explaining how studying social issues abroad redefined her perspective. she says, "It is a great way to redefine your life. Not only to experience a new kind of culture, but also to strengthen your ability in every aspect."
It's a good opportunity to learn something new or unexpected
When you study abroad, your mindset changes. As such, you're more willing to open yourself up to other opportunities and possibilities. BISP students share stories of a newfound confidence and renewed spark through their study abroad experience in California.
Ormåsen adds, "I wanted to challenge myself to try out something very new as well, and gain knowledge in a field of study I knew very little about. I therefore chose the course Innovation and Entrepreneurship: Social and Cultural Context. It became one of my favorite classes, and I was very excited to learn about topics I probably would not come across in any of my other courses. I now feel more prepared when starting my Master's degree this autumn."
Sigrid Setsaas, a psychology student from the Norwegian University of Science and Technology echoes the same sentiments. She says of the variety of classes and experiences she has had in BISP, "It has shown me more of what I want to dig deeper into in the future. [...] The courses here have taught me more about understanding cultures and approaches to them." When abroad, she also loved attending yoga teacher training, something she ordinarily wouldn't have done.
Why Choose the Berkeley International Study Program?
The UC Berkeley campus is buzzing with life, with more than 41,000 students from across the world that come together to create a dynamic and interconnected community which values free speech and diversity. It is famous for its activism on many issues of world and humanitarian importance. Visiting international students experience the campus' vibrancy through the Berkeley International Study Program (BISP), located in Northern California's picturesque San Francisco Bay Area.
BISP welcomes undergraduate and graduate students from all over the world seeking to expand their academic horizons at a top-ranked US public university while engaging with outstanding professors who value students' learning and growth. Students are drawn to Berkeley from a variety of cultural and academic backgrounds, including business, education, media and politics, with the opportunity through BISP to take coursework in a multitude of fields, most notably in the social sciences and humanities.
Impact
Not only does BISP offer students the opportunity to study at a first-rate US school – the University of California, Berkeley (otherwise known as simply 'Berkeley') – it offers international students an intellectually, academically, and culturally rich and diverse atmosphere. International students will never feel alone!
Kelly Guo, a spring 2018 business and finance student from Sun Yat-Sen University, says, "I would say it's definitely worth it spending some time studying at Berkeley and walking on the Berkeley campus to fully experience the humanistic care of this university. I think Berkeley has its own culture which is so unique and precious that can impact and inspire every student."
Kelly continues, "Thanks to UC-Berkeley and BISP, I got this chance to meet all these outstanding people at Berkeley and learn from them. I am delighted to see that there are so many people out there in the world sharing the same ideas with me and all trying so hard to strive for the well-being of all people, which brings me more hope and confidence towards this world. I believe the more we get to meet each other, the more chance for humanity to bind together, which I'm really looking forward to. All the professors I met at Berkeley inspired me and they made me more qualified of being a better person."
Diversity
UC Berkeley celebrates diversity, and seeks to foster students' self-discovery along the way. Sociology instructor Jill Bakehorn values BISP students' growth within and outside of the classroom. As she recently shared, "BISP students enrich my classroom discussions by providing diverse perspectives on course topics, adding much needed nuance, texture, and intersectionality into our conversations. Students are exposed to new cultural forms and norms, different configurations of political, economic, and social contexts that expand their understandings of the world— an invaluable contribution to any examination of sociological issues."
Active Campus Life
The campus and student body is active and engaged on any given day, and the Berkeley International Study Program taps into this momentum by providing rich programs for participating students. BISP Cultural Peer Mentors plan diverse student activities throughout the San Francisco Bay Area, in addition to guiding and connecting students to get the most out of their study abroad experience.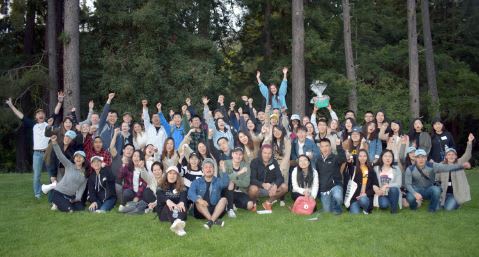 Berkeley International Study Program
For Yasmin Graeml, a journalism student from Pontifical Catholic University of Parana, shares that "the university spirit" here is more pronounced than back home. She continues, "I like the fact that the university is always promoting events and students actually engage on them! It is a great way of making friends and learning more about the place we are at."
Interested? Check out BISP today.
As Sigrid Setsaas says, "It's not a year in your life, it's a life in a year."
Find a program in these categories