Eight Creepy Books from Around the World

Books like It, Carrie and Cujo may have earned Stephen King the eponymous "King of Horror" honorific, but he's far from the only author churning out frighteningly fabulous fare. What better time to highlight some other eerie offerings than Halloween? Read on for a global roundup of gruesomely good, satisfyingly scary books from around the world.
1. Let the Right One In (Sweden)
What do you get when you combine a Swedish suburban setting, rumors of ritual kills, and a teenage girl who only comes out at night and can solve a Rubik's Cube on her very first try? This debut novel by John Ajvide Lindqvist, which was both an instant bestseller in Sweden and winner of Norway's Best Novel in Translation 2005. Enthused one Powell's reader, "Finally, a vampire novel to rival Stoker's Dracula in terms of its complexity and interpretive richness. This is a vampire romance, but not like you've ever seen before; it's by turns sweet and horrifying, and you're never sure who the real monsters are. Lindqvist's writing is pure brilliance. Easily the best novel I read all year."
Don't have time for the book? Good news! There are also Swedish and American film adaptations, the former described by The Telegraph as " everything Twilight wanted to be but wasn't: beautiful to gaze at, achingly romantic, emotionally involving, unexpectedly terrifying."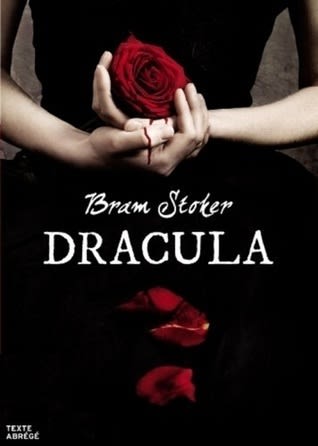 2. Dracula (Romania)
Speaking of Dracula, is any list of horror novels complete without mention of Bram Stoker's 1897 macabre masterpiece? In naming Dracula to its list of the best 100 novels of all time, The Guardian said, "Stoker's classic vampire story was very much of its stim but still resonates more than a century later."
And if you think you already know everything there is to know about Dracula, think again. Asserts one reader, "Dracula touches on many themes, savagery, love, religion, technology and xenophobia to name just a few. It leaves you thinking upon it for a long time afterwards and is required reading for any fan of horror or vampires. Dracula is to vampire novels as A Study in Scarlet is to detective novels: one of the first, greatest and the story which introduced the character for those genres. Dracula is THE vampire and the novel is THE vampire novel."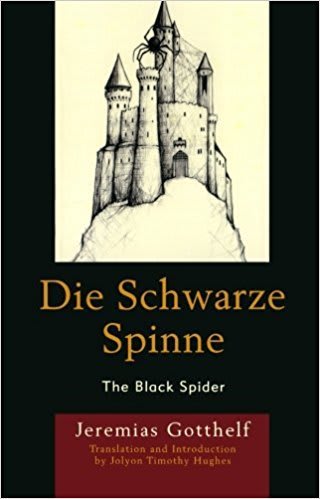 3. The Black Spider (Switzerland)
Says leading science fiction and fantasy publisher Tor of Jeremias Gotthelf's chilling book, "This century-and-a-half-old tale of the plague and of cruelty, mystery, and terror has been likened to a parable about the evil that lurks within each individual and in society in general. Highly admired by none other than my own favorite writer, Thomas Mann, The Black Spider is one of those books that gently creeps up on you, weaving tentacles of dread and terror around you before you realize what's happening."
Echoes The New York Times, "The Black Spider is scary as hell, and the evil it portrays with such apparent simplicity seems, in the end, a more complex phenomenon than we might have thought. Throughout, Gotthelf keeps his readers aware of the rhythms of nature, so the awful powers unleashed here seem to arise out of the eternal order of creation, a great storm of evil combining the destructive forces of the natural world and the self-destructive force of human nature after the Fall. He does something only the best horror writers, and the best preachers, can do: he puts the fear of God in you."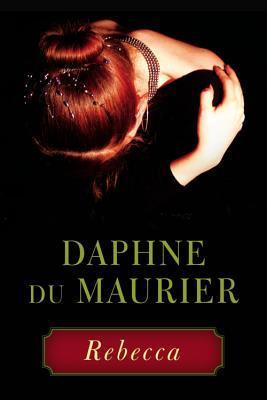 4. Rebecca (The UK)
Says The Culture Trip of this 1938 Daphne du Maurier thriller, "With its iconic opening line, "Last night I dreamt I went to Manderley again," Rebecca has become one of the most renowned works by du Maurier. Rebecca tells the story of an unnamed protagonist and her encounter and troubled marriage with Maxim de Winter. The central character later takes up residence with her new husband at the menacing Manderley mansion and is faced with an identity crisis through the obsessive adoration and comparison to Rebecca, her husband's deceased wife. The novel contains a range of literary elements from romance to horror, which offers something for every taste. The novel represents a unique blend of a Cinderella story combined with psychological realism and is considered a major landmark in Gothic romance in the 20th century. Its gripping themes and skillful writing make it one of du Maurier's most outstanding novels.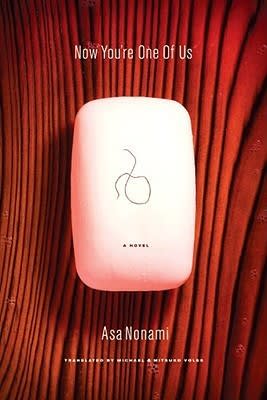 5. Now You're One of Us (Japan)
Says Goodreads of Asa Nonami's suspenseful story, which has been compared to bot Rebecca and Rosemary's Baby, "All families have their own rituals, secrets, and credos, like a miniature religious cult; these quirks may elicit the mirth or mild alarm of guests, but the matter is rather more serious if you're marrying into a household. If it's a Japanese one with a history, the brace yourself: some surprising truths lurk around the corner."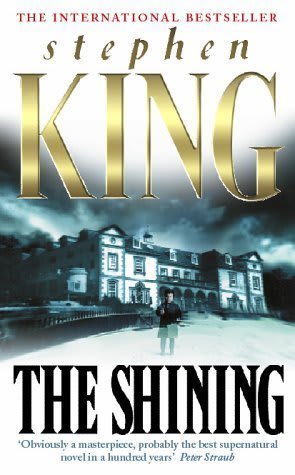 6. The Shining (The US)
Okay, so we couldn't make this list in good conscience without featuring at least one Stephen King contribution. Charlie Higson agreed in his ranking of the top 10 horror books for The Guardian. He asserts, "You can't have a horror list without having Stephen King in there somewhere. It's the law. But the thing is, when he was at his peak his books were brilliant (he hasn't quite been able to sustain it – you can't help but start repeating yourself if you write as many books as he has). Engrossing, tragic and, yes, frightening, which you can't always say about horror books. He's a great writer and for me the greatest horror writer. If you've only seen the film of The Shining then read the book – it's better (first half of the film amazing, second a bit silly)."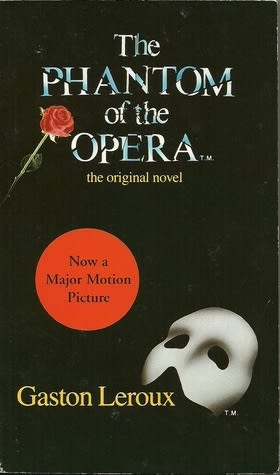 7. The Phantom of the Opera (France)
While the Broadway musical and movie may have gotten much more attention, fans swear by the underrated genius of this Gaston Leroux novel.
Says BestHorrorNovels.com, "The Phantom of the Opera is a gripping psychological ride that just as often as not inspires love for the antagonist. Descending into the depths of madness, the readers experience equal parts pity and disgust as they explore the complex and dangerous waters of the human mind. And of course once more we see the theme of obsession as Leroux delivers creepy atmosphere, beautiful artistry, a scathing social commentary, and the distinct terror of a stalker in this wonderful book, which, with the help of the screen and stage, has transcended literature to sit among legends!"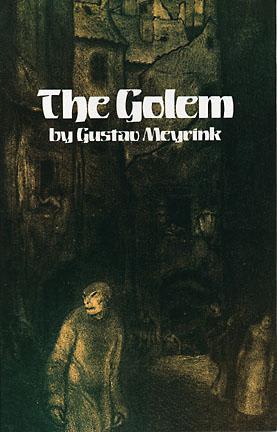 8. The Golem (Czech Republic)
Says Goodreads of Gustav Meyrink's multi-layered, deeply philosophical tale, "The Golem is a haunting Gothic tale of stolen identity and persecution, set in a strange underworld peopled by fantastical characters. The redheaded prostitute Rosina; the junk-dealer Aaron Wasserturm; puppeteers; street musicians; and a deaf-mute silhouette artist….Lurking in its inhabitants' subconscious is the Golem, a creature of rabbinical myth. Supposedly a manifestation of all the suffering of the ghetto, it comes to life every 33 years in a room without a door."
If you love Prague or dream of visiting, here's one more reason to pick up this book. Continues Goodreads, "Perhaps the most memorable figure in the story is the city of Prague itself, recognizable through its landmarks such as the Street of the Alchemists and the Castle."
What's October 31 without a scare or two? Pick up one of these books today for the perfect Halloween bedtime story. Have a favorite frightful book of your own? Share in the comments below and learn more about studying literature!

Joanna worked in higher education administration for many years at a leading research institution before becoming a full-time freelance writer. She lives in the beautiful White Mountains region of New Hampshire with her family.