Disabled Student Numbers on the Rise in the UK
Jan 28, 2019
Education

International News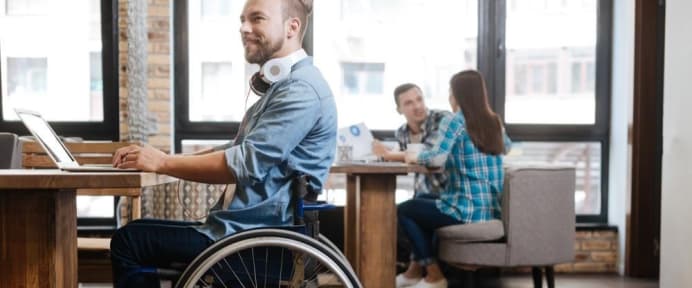 Universities are becoming more accessible to students from many different backgrounds and circumstances. One exciting example of this shift? A rise in university enrollments among students with disabilities over the past five years. Here's a closer look at the figures, along with how experts say universities can help these numbers continue to grow, as reported by The Guardian.
Bringing Down Barriers
Just over 94,000 students with disabilities entered UK universities in 2017/18 -- up by more than 6,000 from the previous academic year and by 26,000 from 2013/14.
According to minister of state for universities, science, research and innovation, Chris Skidmore, a large part of the improvement can be attributed to Disabled Students' Allowances (DSA). These grants help cover extra costs students may incur due to their disabilities, such as equipment, personal support, and travel costs.
Skidmore claims, "DSAs are clearly making a difference. The Department for Education's own research released today reveals that 69 percent of students with a disability felt confident about completing their course and 68 percent felt confident about passing."
A Call for More
While Skidmore says the trend should be applauded, he also proposes that there's room for improvement, especially given that proportion of disabled university entrants (13 percent) still lags behind the proportion of working-age adults with disabilities.
Citing the Office for Students (OfS) access and participation plans, which require universities to outline the ways through which they will encourage participation from underrepresented groups, Skidmore highlights higher education institutions which have been "putting disabled students front and centre of their thinking to accommodate their needs" by designing support services, programs and facilities with accessibility in mind. He's now calling on other universities to follow suit.
Concludes Skidmore, "Living with a disability should never be a barrier to entering university. We all have a collective responsibility to break down these barriers one by one and make our universities work for everyone."

Joanna worked in higher education administration for many years at a leading research institution before becoming a full-time freelance writer. She lives in the beautiful White Mountains region of New Hampshire with her family.
Find a program in these categories