Books for Students to Read in Quarantine
1. The classics you never read in high school
The Great Gatsby, A Separate Peace, The Color Purple, The Catcher in the Rye, To Kill a Mockingbird, Beloved, The Scarlet Letter, Their Eyes Were Watching God... if you were too busy in high school to read some of these classics, now's the perfect time. Your high school English teacher would be happy to hear it.
If you are looking for something even more classic, medieval books such as The Decameron and The Canterbury Tales could be interesting reads. "The Decameron, which is often compared to The Canterbury Tales, though the former was written decades earlier, is primarily remembered for its ribald tales of lust and deceit. Few recall that the book is set against the backdrop of the havoc caused by the bubonic plague that ravaged Florence in 1348," writes Nick Dall for Ozy.com. Reading The Decameron, or others like it, might be an interesting exercise in comparing and contrasting the reality of life for people in the 14th century to today. Reading it, you can see one thing that remains constant in the face of adversity across all eras is humanity's resiliency and consistent drive to survive.
2. It could be worse...
What would you choose to put in the 'Museum of Civilization'? Characters in the best-selling novel Station Eleven, by Emily St. John Mandel, are survivors in a post-apocalyptic world and create their own museum of objects which represent the "before" time in an old airplane hanger. This vividly lyrical novel is a gorgeous example of human resiliency -- there's a traveling theater troupe who perform Shakespeare's plays, keeping them alive.
Philosopher and writer Albert Camus' book The Plague, which has seen a huge surge in interest since the outbreak of the coronavirus, is another particularly prescient, topical tome for these times. Written three years after an epidemic in his native Algeria, The Plague tells the tale Dr. Rieux and is thought of as one of the best testaments to the human spirit in the darkest of times.
For some, pandemic themed novels may hit a bit too close to home; but other readers will enjoy them, offering comfort or solace in experiences not wholly dissimilar to the present day reality.
Lois Beckett writes for The Guardian, "Jane Eyre survived an epidemic at a girls' boarding school. And it's this experience – witnessing the deadly greed, incompetence, and cruelty of the men who run the boarding school, and who put her and her fellow students at risk – that shapes Jane's character and outlook."
The mother and son dynamic that takes place in Emily Donoghue's novel The Room (also an Oscar-winning movie) is intimate and very memorable. The son grows up only in one room. "That room is the whole world, and everything in it is vividly real to him: the bed, his favorite spoon, the drawings that his mother makes for him. The love and inventiveness his mother shows in trying to give him a good life in that room will be especially resonant in this moment," writes Beckett.
3. Short story collections
If your attention span can't handle a novel, then consider short stories. Collections of short stories allow you to dip into a world, another landscape, or spend time with characters for just a brief amount of time that still feels fulfilling. Contemporary masters of the short story form include Alice Munro, Adam Johnson, Karen Russell, Lauren Groff, Lucia Berlin, and many more.
Try out an anthology of short stories like The O. Henry Prize Stories and the Best American Short Stories which curate an annual list of the top short stories published that year.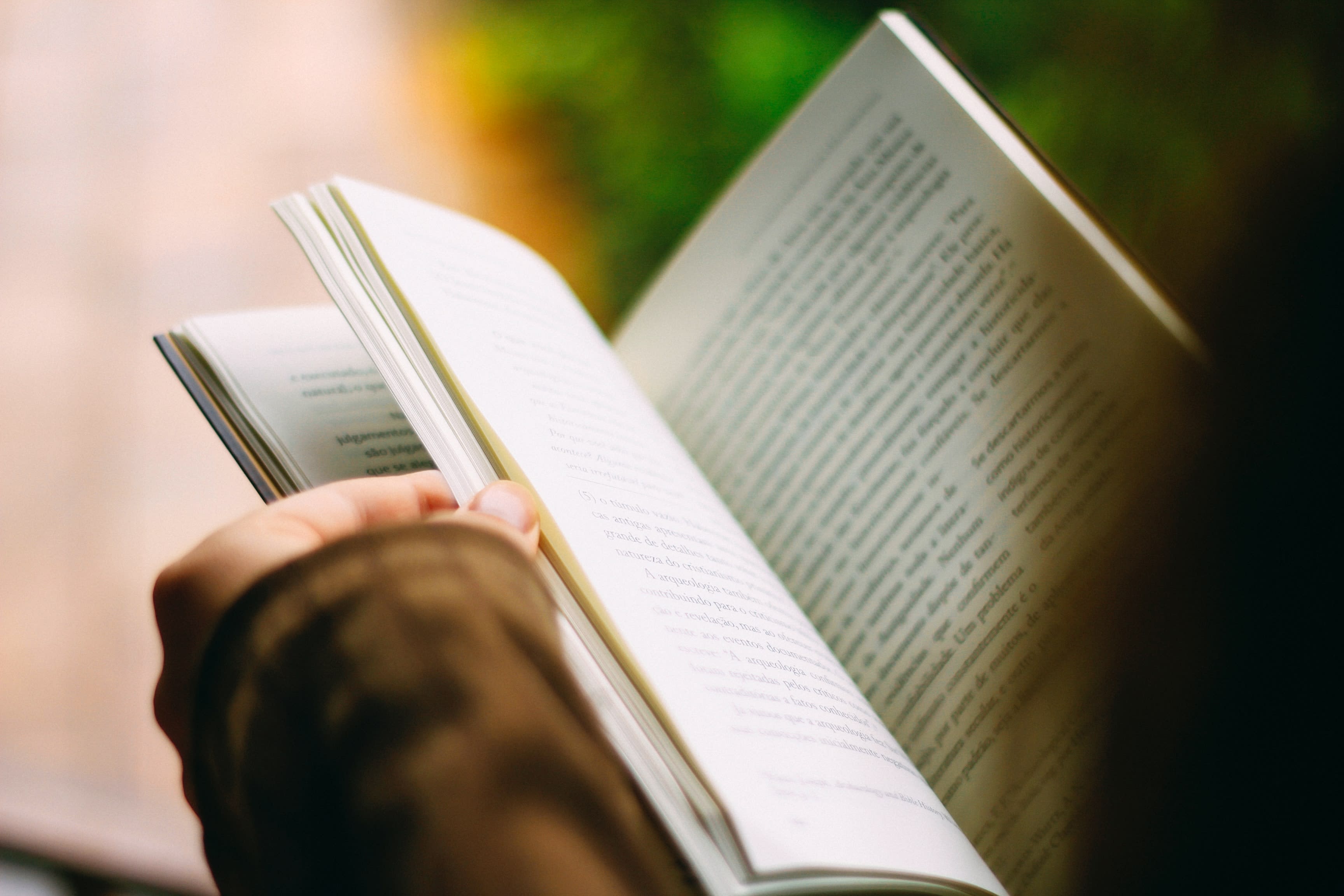 4. Novellas
Looking for something in between the novel and the short story? Try the novella. Bibliophiles appreciate this form because it uniquely compresses the length of the novel into a smaller package without losing the depth and breadth of a longer piece, but capitalizing on the compression encouraged in the short story. Of the novella form, author Ian McEwan writes in The New Yorker, "the demands of economy push writers to polish their sentences to precision and clarity, to bring off their effects with unusual intensity, to remain focussed on the point of their creation and drive it forward with functional single-mindedness, and to end it with a mind to its unity. They don't ramble or preach, they spare us their quintuple subplots and swollen midsections." The classic novella we would recommend to pick up is Of Mice and Men by John Steinbeck.
5. Students stuck at home? Look to the Self-help section
Students stuck at home might enjoy picking up some self-help books to learn ways to improve themselves or learn new skills, such as a new language. If you are looking to be more creative, Big Magic: Creative Living Beyond Fear by Elizabeth Gilbert, an international best-seller, can help you jumpstart your creative life.
A timely recent release, How To Do Nothing: Resisting the Attention Economy by Jenny Odell, is a current top seller in the self-help section. Kaitlyn Tiffany summarises the book in Vox as such: "If it's true that collective agency both mirrors and relies on the individual capacity to pay attention, then in a time that demands action, distraction appears to be (at the level of the collective) a life-and-death matter."
Another popular inspirational title is Becoming by Michelle Obama, former US First Lady, wife of former US President, Barack Obama. It makes Bustle.com's list of 9 Self-Help Books to Read in 2020.
6. Poetry
Now might be the best time to engage with one of the most feared and misunderstood forms of literature -- poetry. Providing solace, intense emotive experiences, compression of thought and feeling, metaphors to make your mind wander, and more -- people often gravitate towards poetry during times of great joy (weddings, births, and inaugurations) and times of strife or grief (funerals and world crises). Thousands have turned to popular poet Mary Oliver's work over the years. Perhaps you should pick up her collected work, Devotions, to tide you over. It's a wonderful curated collection of some of her most beloved poems.
Feeling like a shut-in? You may want to read canonical poets Emily Dickinson or Sylvia Plath. If you are unfamiliar with specific poets, try an anthology. "A really successful poetry anthology needs two essential ingredients: pace and rhythm. The editor has to think hard about which poems are put together and how they relate to each other. Much of the challenge is working on the order and identifying certain poems that act as breathers to achieve the right tempo," writes William Sieghart for The Guardian in ,a list of the best poetry anthologies.
Whatever you choose to read, we hope it brings you some comfort, perspective, insight, laughs, or fun during these difficult times!
Find your perfect program
Use our search to find and compare programs from universities all over the world!
Literature

S. M. Audsley is a freelance writer and poet who lives and works in Vermont, a small but mighty state in the United States. She is an avid outdoor enthusiast and a lover of potlucks.
Find a program in these categories