Art and Nature - Finding Your Inspiration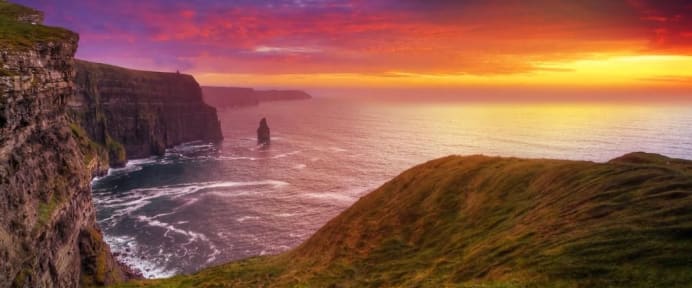 "The artist submits from day to day to the fatal rhythm of the impulses of the universal world which encloses him, continual centre of sensations, always pliant, hypnotized by the marvels of nature which he loves, he scrutinizes. His eyes, like his soul, are in perpetual communion with the most fortuitous of phenomena," wrote French Symbolist painter, printmaker and pastelist Odilon Redon.
While Redon may have encapsulated it in an especially poetic way, this sentiment is one that's been shared by generations of artists who've drawn inspiration from the natural world. Here's a closer look at the age-old link between nature and art, along with one particularly sublime destination for artists looking to find some inspiration of their own.
From Cave Paintings to Wheatfields and Beyond
Dating all the way back to the days of cave paintings, humankind has found inspiration -- and materials, in the form of everything from earth pigments to charcoal -- in the world around them.
As art has evolved, so has the relationship between artists and the natural world. In the 17th century, for example, Baroque artists developed a new interest in nature, including the emergence of landscape painting, in response to global exploration and a new sense of both human insignificance and the unsuspected complexity and vastness of nature.
Later, impressionists like Sisley, Monet and Manet were known for embracing the allures of en plein air, including its ability to capture and convey "nature's mutability." Meanwhile, Post-Impressionist French painter Paul Cezanne, speaking of what nature meant to him and his work, said, "Painting from nature is not copying the object; it is realizing one's sensations." Cezanne's Mont Sainte-Victoire joins Monet's Water Lilies, Van Gogh's Irises, and Georgia O'Keeffe's Red Hills and White Flower II are among the huge number of famous artworks inspired by nature.
Indeed, it is not just artists enamored by the power of nature; some of the world's greatest thinkers, including Aristotle and Einstein, have also paid testament to nature's majesty and art's inherent connection to it.
And while technology may have transformed the world since these artists were producing their extraordinary work, nature continues to exert its influence on artists today. Consider Sotheby's Museum Network's roundup of "10 Earth Artists to Know" which looks at how contemporary artists continue to celebrate and connect with our planet. From Robert Smithson's seminal earthwork sculpture Spiral Jetty to Agnes Denes' remarkable environmental installations of Wheatfields, the impact of nature on art has endured. These pieces may be breathtakingly different in scope -- from abstraction to photorealism -- but nature is the bond which unites them.
The takeaway for today's aspiring artists? Your own inspiration may be waiting in the great outdoors!
Find Your Inspiration in Ireland
Of course, some settings are more inspiring than others. This is where Burren College of Art comes in. It is located on the Wild Atlantic Way on the northwest coast of County Clare, Ireland, in the remote Burren region, famous for its extraordinary natural beauty and remarkable ecosystem.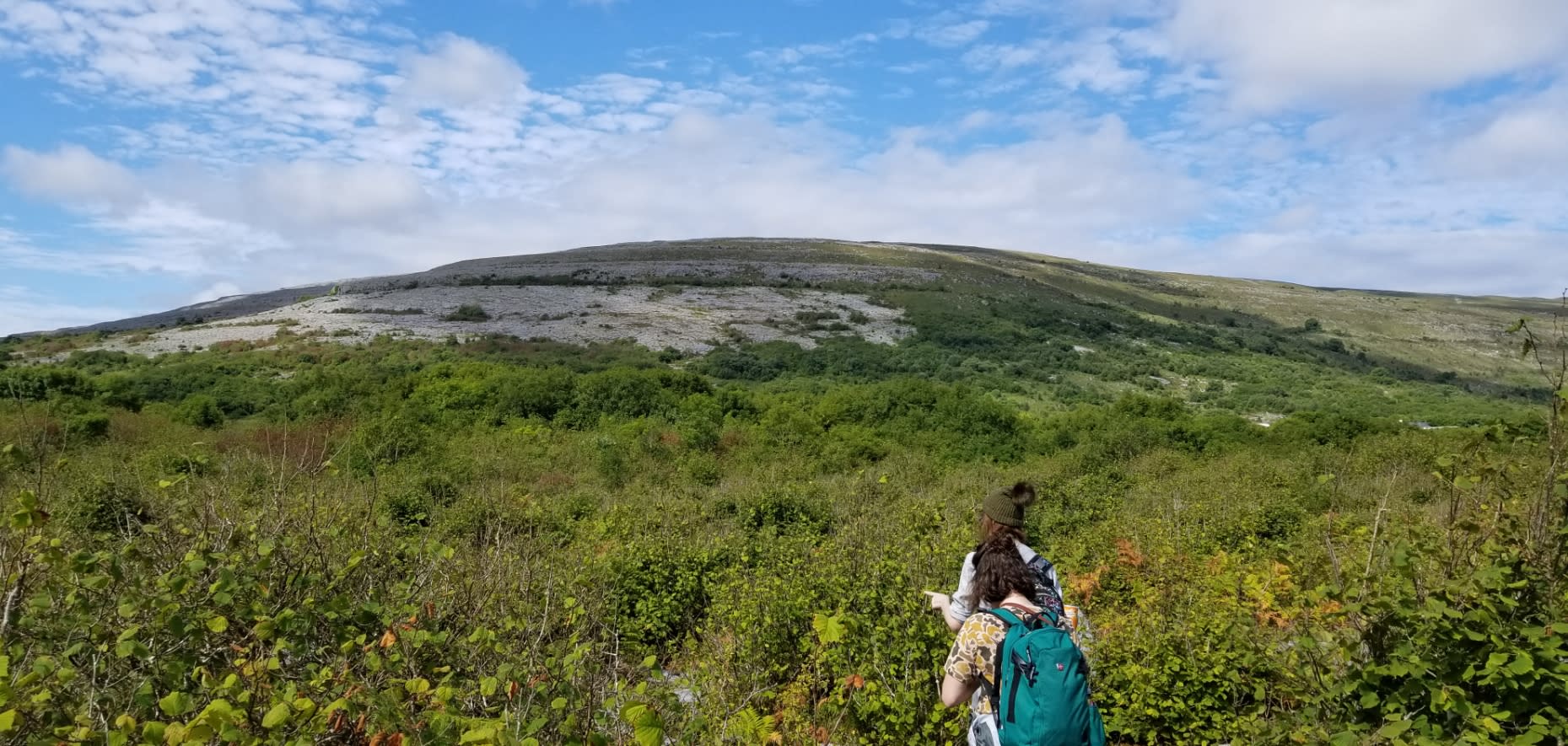 Burren College of Art
The Independent, on its inclusion of the Burren on its bucket list of 30 things to do in Ireland before you die, "There's no landscape quite like the Burren. At one glance it's lunar and sparse, but peek again and it's teeming with life. When the wildflowers poke up between the wrinkled rocks (typically in May), it makes for a scene that could have been lifted from a postcard."
It's for this reason that generations of artists, including everyone from poet-dramatist W.B. Yeats to Irish-Australian painter Sir Sidney Nolan, have flocked to the Burren to find inspiration in its spectacular beauty.
Ready to join them? Burren College of Art's Undergraduate Individual Study Abroad program offers art students the chance to step off the beaten path -- and away from the mainstream art school experience -- and into an environment like no other, on a campus built around a 16th century castle tower; an environment that's uniquely suited to spurring creativity and the development of exciting new perspectives.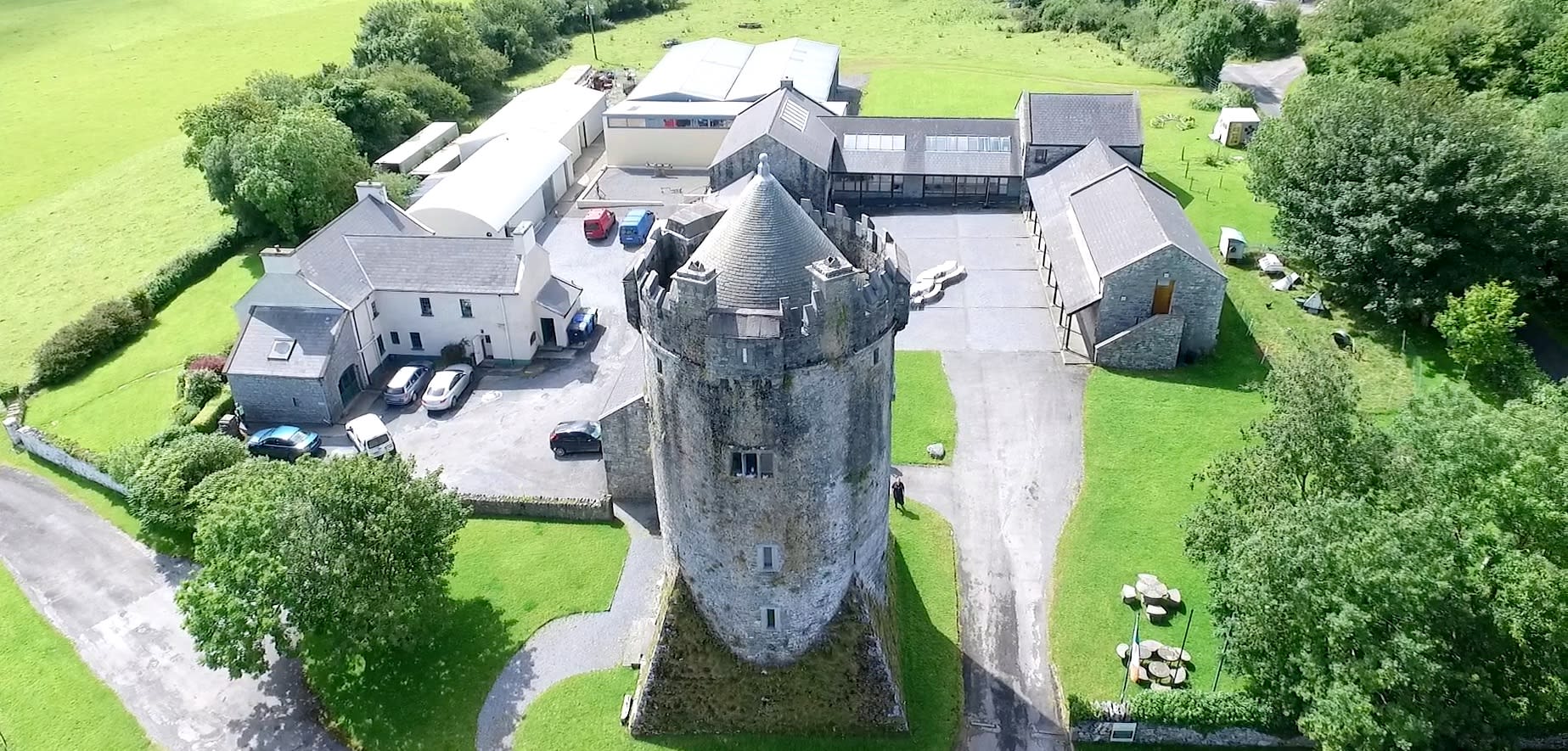 Burren College of Art
Lisa Newman, the college's Director of Recruitment and Admissions and also a practicing performance artist, says, "Our undergraduates each get a large studio space which they share with one other student, and our postgraduates get their own studios. Everyone gets 24/7 access to the studios and many of the labs. Our approach to teaching is concept-driven rather than media-led, so students are encouraged to experiment and go out of their comfort zones in order to push themselves and their work into new territories."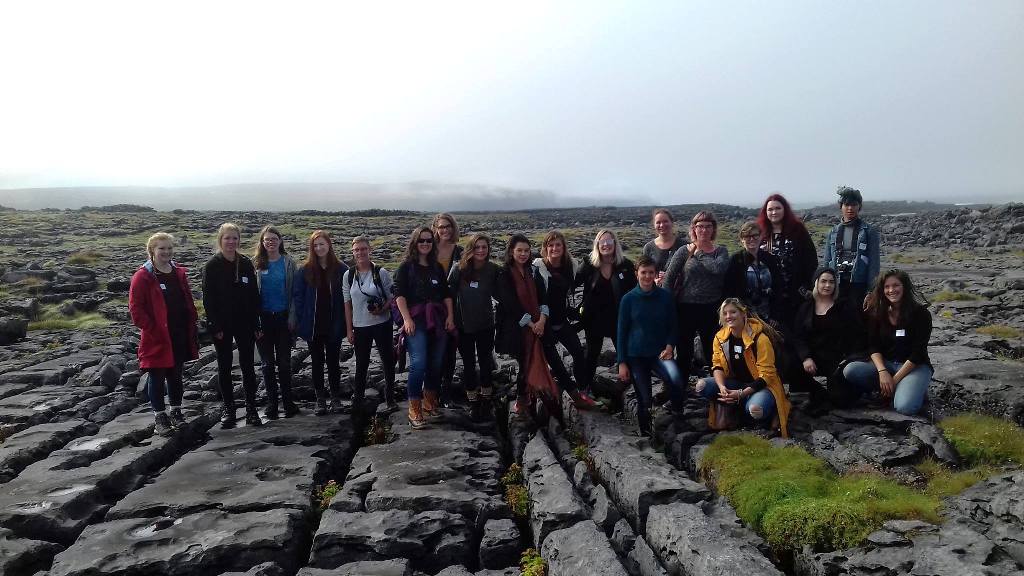 Burren College of Art

Former study abroad program student Elizabeth Blaynat said, "There's so much time to be here in the studio. […] So I've been able to settle into my art more entirely and branch out in my practice. It's a small supportive community that I've been able to get to know other artists in a more meaningful way. It's such a beautiful place and it wants me to make beautiful things."The college also offers exciting advanced study opportunities, including its unique, interdisciplinary research-based MFA/MA in Art & Ecology, designed for students looking to "develop an ecologically focused artistic practice."
Students are encouraged to get involved in the local community, meet people in the welcoming neighbouring villages and engage in cultural activities, for example the area's vibrant music scene. To give just one example of the college's community connections, last year's Global Ecologies Studio Summer School coincided with a heat wave in Ireland and caused a short drought in the Burren, while the summer school students were doing a course on water systems. Several students made work inspired by this issue and one student created a personal water filtration system which was both visually striking and effective in filtering water.
Newman adds, "Many of our students find their time here to be truly life-changing, particularly if they have spent the majority of their lives in cities. The beauty and silence of living in nature can be transformative, and allows for the time and space to find one's connection to the larger world."
Inspired? Then apply for the Burren College of Art's Fall Semester now!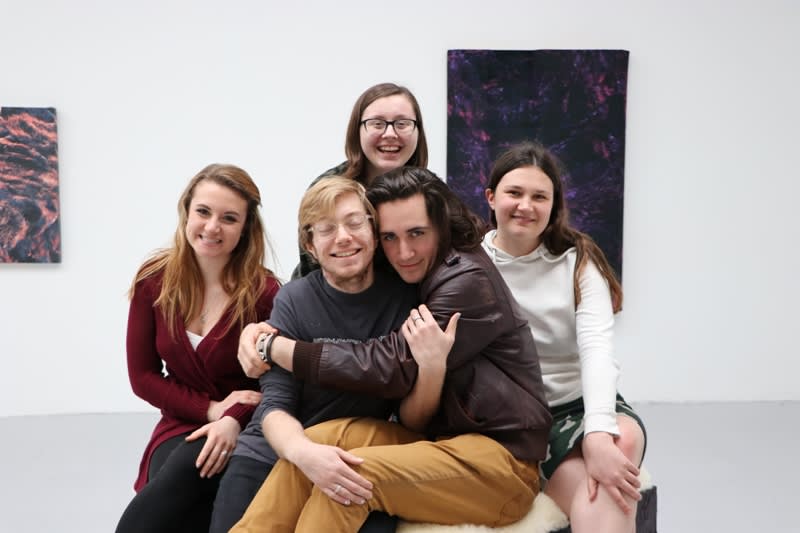 Burren College of Art

Joanna worked in higher education administration for many years at a leading research institution before becoming a full-time freelance writer. She lives in the beautiful White Mountains region of New Hampshire with her family.
Find a program in these categories