9 Movies Everyone Should Watch When Going to College
Whether you're just studying for the SATs or settling into the dorms, it's likely that some of your expectations for life as a college student were shaped by films and TV. Whether its urban legends, like the 'pass by catastrophe' rumor, or tales of legendary pillow forts, once we arrive on campus most of us find that college life features a lot fewer hi-jinks and a lot more of the daily grind than Hollywood would have us believe. But that doesn't mean that your time at university won't be full of adventures, or that films can't ring true to the student experience. We've compiled a list of films from various genres that should thrill you, chill you, and fulfill you, whether you're an incoming freshman, a veteran senior, or just feeling a bit nostalgic for your co-ed days.
1. Drama: The Perks of Being a Wallflower
This film, based on the novel by Stephen Chbosky, examines friendship and loss. The story follows Charlie (Logan Lerman), a troubled teen who is befriended by two older students. Charlie and his new friends, Sam (Emma Watson) and Patrick (Ezra Miller) deal with some heavy issues but the film's tagline "We accept the love we think we deserve," is not as defeatist as it might seem. This is a good one to watch when you're missing your high school friends.
2. Classic: Dead Poets Society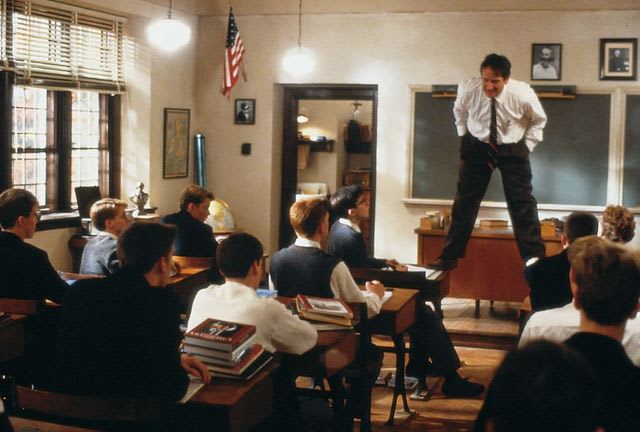 Education isn't just facts and figures - it's about learning to think for ourselves. That's the message of this classic coming-of-age film starring the late-great Robin Williams. The boys of Welton Academy are instructed in subjects that will help them fulfill their parents expectations, except in Mr. Keating's (Williams) English literature class. Keating encourages his students to seize the day and think for themselves. The film is funny, sad, and inspiring all at the same time and shows Williams in of his most poignant roles. Watch this one when you need a bit of encouragement, but be warned – you might also need some tissues.
3. Geeks: The Social Network
In a galaxy far, far away, college students used to talk to each other, and they shared things on cork boards tacked to dorm walls. This docudrama gives an account of Mark Zuckerberg (played by Jesse Eisenberg), who simultaneously connected and isolated the social lives of millions of students. Whether you love or despise the social media site, the story of Facebook's foundations in a Harvard dorm room is a great one for tech geeks and social butterflies alike. The film may be star-studded, but the characters are genuine and even if you aren't co-founding a billion-dollar start-up with your roommate, you'll recognize the interpersonal dramas that unfold.
4. Historic: Mona Lisa Smile
Mona Lisa Smile looks at the disparity between education to fulfill expectations and education to fulfill oneself. Julia Roberts plays the progressive Katherine Watson hired to teach art history in the 1950s at Wellesley College, an all-girls school. Watson struggles to engage her privileged students, who are mainly biding their time until they find a suitable husband. If you've watched other 'inspiring teacher' films, you'll probably suspect that the teacher has as much to learn as her students. A good one for women's studies and art history majors.
5. Thriller: The Oxford Murders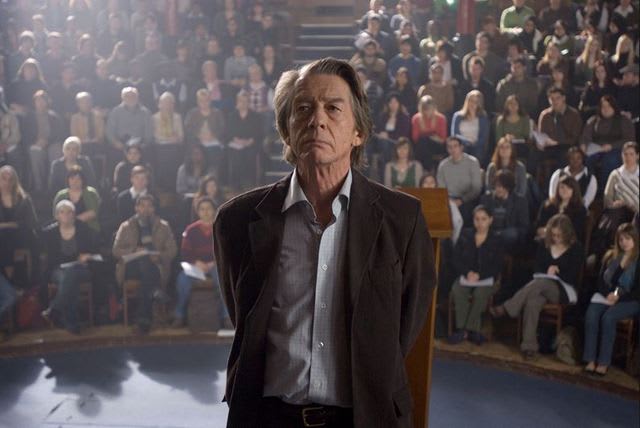 If we're to believe film and television, a remarkable number of cryptic murders occur in and around Oxford University, and The Oxford Murders is no exception. This psychological thriller, starring Elija Wood and John Hurt, centers on a series of deaths connected by an increasingly complex set of cryptograms. Martin (Wood) an American student who has traveled to Oxford to study under brilliant mathematician Arthur Seldom (Hurt), becomes embroiled in a murder investigation when his cantankerous landlady is found dead under suspicious circumstances. If you like shows like Inspector Lewis and Inspector Morse, you'll enjoy The Oxford Murders.
6. International Students: The Spanish Appartment - L'Auberge Espagnole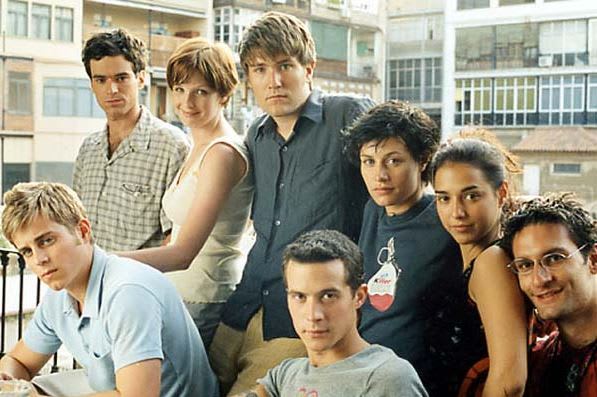 This award-winning French film perfectly encapsulates the "je ne sais quoi" of international student life. Xavier (Romain Duris) is a repressed economics student who moves to Barcelona in hopes of learning Spanish and landing a job in finance. But his flatmates, who hail from all over Europe, are poised to teach him a lot more. The movie offers a lighthearted take on the way that travel and international study inevitably change us.
7. Comedy: College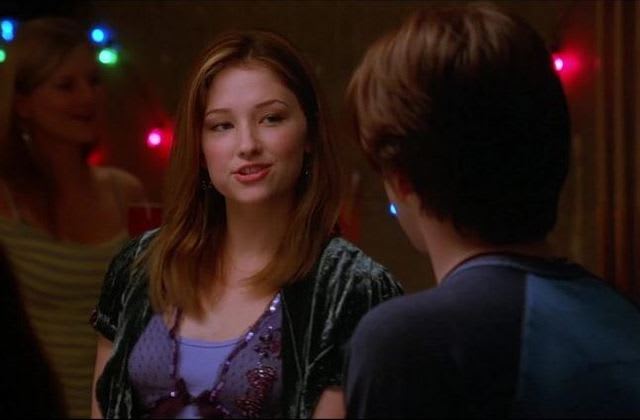 As far as the American university experience goes, there's probably nothing more subject to stereotypes than Greek life, and College doesn't pull any punches. This kooky comedy follows three high school seniors who get conned into 'joining' a fraternity during their freshman-orientation weekend. But when the hazing antics get too humiliating, the boys decide to turn the tables on the fraternity. Watch this one when you want a bit of lowbrow humor to lighten the mood.
8. Inspirational: Drumline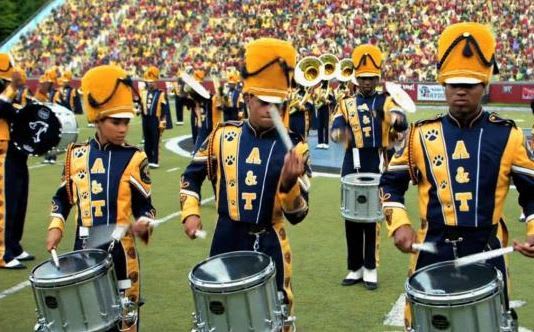 Drumline is a comedy with heart. In the tradition of college sports movies, Devon (Nick Cannon) is an underdog upstart with just the right combination of character flaws and talent to keep the audience wondering if he'll succeed. But Devon isn't an athlete. He's a drummer, and the film follows him as he tries to prove his worth in the competitive world of college marching bands. Drumline will get you in the mood for the next big game, and you'll probably be just as excited for the half-time show as the actual playtime.
9.Oldie but goody: Animal House
This is the source. The college comedy that spawned all the college comedies and those yet to come. The Delta and the Omega. Animal House is a raunchy comedy that will make you want to pledge a frat and don a toga. Starring Tom Hulce, John Belushi, Kevin Bacon, and a slew of other comedic geniuses, Animal House pits the uproariously irreverent brothers of Delta Tau Chi against the plutocratic wasps of Omega Theta Pi in a fight to the death or at least expulsion. It has been called the funniest comedy of all time, so it's definitely a must for even the most studious and well-behaved college students.