8 Top Sustainable Cities for International Students
Auckland
Auckland is New Zealand's largest urban area, and it's on the way to getting much bigger. Within the next decade, Auckland's population is set to increase to two million, creating extra demands for housing, infrastructure, and employment opportunities. This has led New Zealand's top academic and local leaders toward a critical question: can we build a sustainable city that matches the needs of the future?
A sustainable future for the people of Auckland is looking like a genuine possibility. In fact, it's already being built. A new, wide-reaching strategy is now in place, with sustainability at its center. Several public buildings, including the headquarters for Auckland Council, have already been refitted with eco-friendly materials and technology, cutting energy usage by up to 40%. Auckland City's Transport network also converted all street lighting to LED. This will create a saving of $36 million over the next 20 years, with the funds earmarked for reinvestment in more sustainable projects.
Shanghai
Shanghai is one of China's fastest-growing cities. In 2018, its people contributed more than $400 million to the Chinese economy. Since then, that figure has risen by 6.6% each year, with the trend expected to continue long term. William Taam, the City Executive Director, is just one of the many people ensuring Shanghai grows in the right way. He says, "Shanghai's natural environments will play a key role in helping to cement its place as the city of the 21st century. Supported by a well-educated workforce that is increasingly confident around the city's status, the future looks very bright." Efforts are now underway to transform old industrial zones into green spaces. Simultaneously, another initiative is cleaning up Shanghai's three main rivers, improving the quality of drinking water, and protecting large parts of the city against flooding.
Medellín
Medellín's transformation has been nothing short of remarkable. Just two years ago, this Colombian city was considered one of the most dangerous places in the world. Today, violent crime is down by 82%, and the "City of Eternal Spring" is a model for urban innovation and sustainable living.
Some of its most inventive measures include the Metrocable, a cable car system connecting people in the surrounding steep hills to the city's central business district. The Metrocable has helped create thousands of trading opportunities, and provided access to better-paid work in the city. It also means people from rural communities can attend Medellin's colleges and universities. Medellin is now the only city in the Americas involved in the European Union's Intelligent Cities Challenge, a multi-billion dollar project to build smarter, greener, and socially sustainable cities.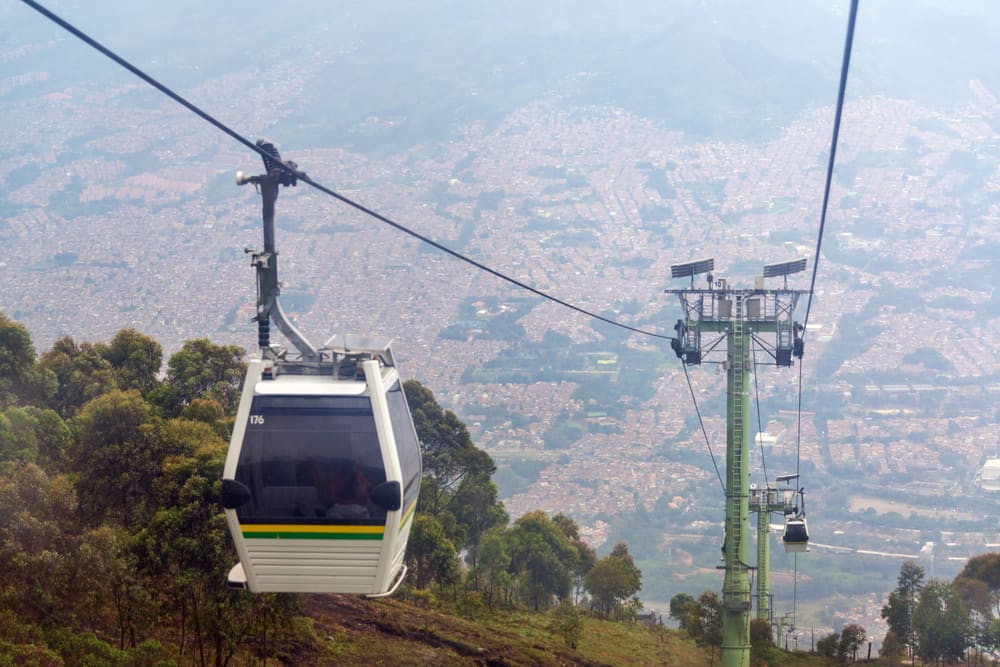 Eindhoven
Students at the Eindhoven University of Technology in Holland are currently designing and building sustainable cities fit for the 21st century. A team of engineering students is preparing itself for the 2021 Solar Decathlon. Held in Wuppertal, Germany, the Solar Decathlon is a competition among Europe's brightest students to see who can develop the most innovative ideas for putting sustainable architecture into practice. Other Eindhoven Tech students are working closer to home. Team CASA is a student-led initiative that designed a new way of sustainable living. CASA houses have integrated solar panel roofing and seasonal heat storage technology, and consist of durable materials to lower the construction industry's carbon footprint. The first CASA houses will go up across Eindhoven later this year.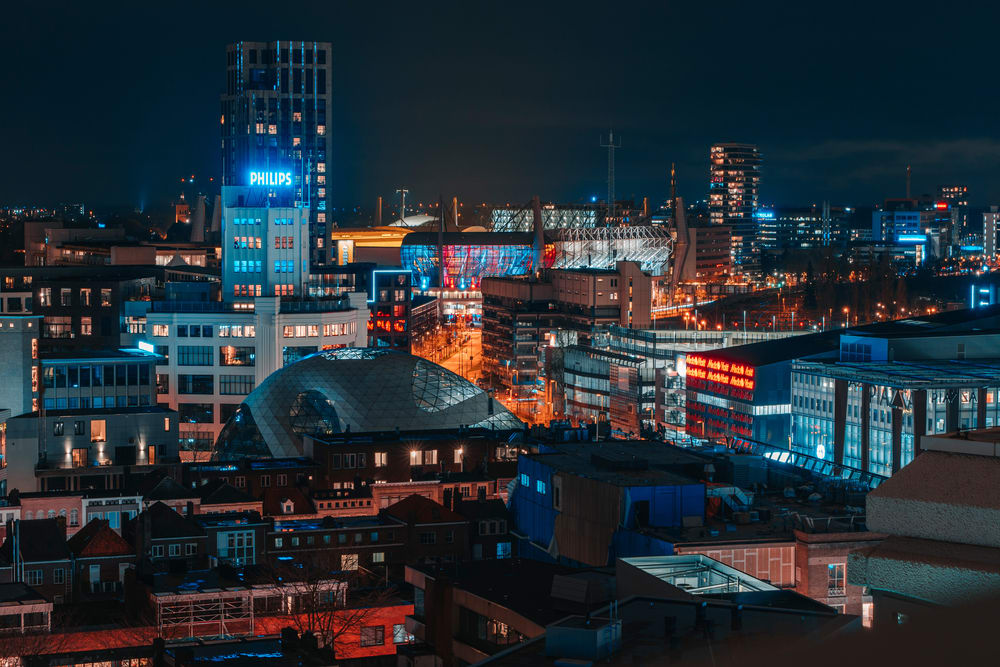 Mecca
Every year over 2.5 million Muslims make the pilgrimage to the holy city of Mecca in Saudi Arabia. Unfortunately, this large and important gathering has often created environmental issues, including a considerable amount of discarded waste, sanitation issues due to the overuse of public facilities, and long traffic trams leading to increased air pollution.
This year, Saudi Arabia held its very first 'green hajj'. An army of cleaners collected waste, which was then transported to a newly built recycling center. At the same time, an Islamic declaration from religious leaders encouraged pilgrims to be more eco-conscious during this year's hajj. The advice included reusing plastic bottles, minimizing water usage, and switching to energy-efficient devices.
These might sound like small measures, but when millions work together in this manner, they can have a massive impact on the natural world. Plus, this is just the start of a greener hajj. Environmental activist Nouhad Awwad, who oversaw the new measures, says ,"By investing in sustainable development, we can live our traditions and perform our rituals while keeping our skies clear of pollution and our streets free of waste." She's now looking forward to "a hajj in total symbiosis with the environment, in a Mecca powered by solar energy."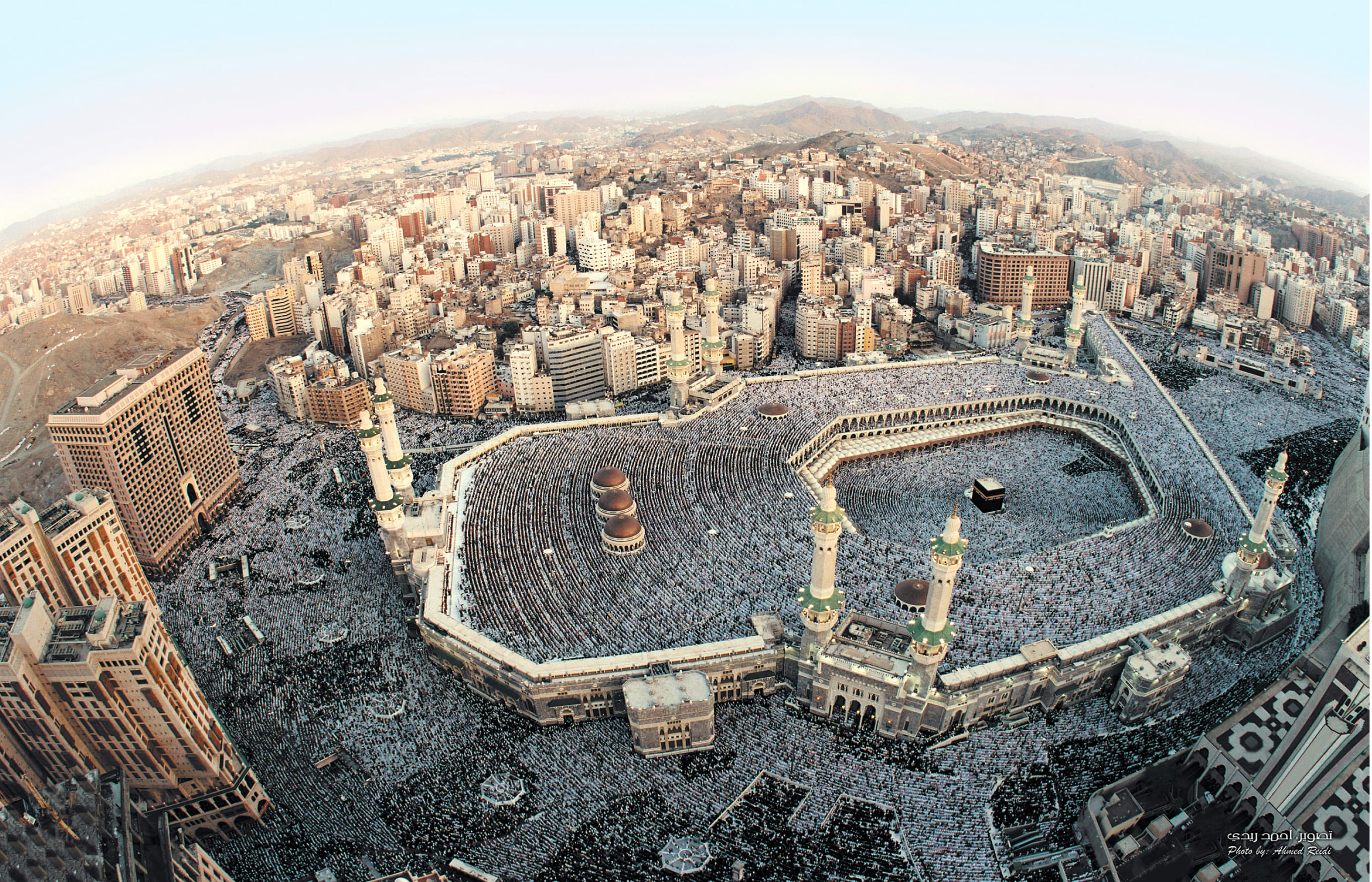 Cape Town
The residents in and around South Africa's Cape Town have turned to organic farming to help create a more sustainable way of life. Built and farmed by volunteers from the local community, the Bo-Kaap Garden grows its own organic fruit and vegetables. The produce is then sold to local merchants and restaurants, with all profits going toward expanding the garden. The Bo Kaap Garden volunteers also run education programs for school children. The "See How it Grows" and "Art on the Garden Walls" classes show visitors how to grow their own food. More importantly, they explain the environmental benefits of organic farming methods, including less soil pollution and increased biodiversity.
Thanks to charities such as the World Wide Fund for Nature (WWF), these local initiatives have taken root all over the country. For example, the WWF helped over 90% of South Africa's wine farmers adopt environmentally-friendly agricultural practices. Now, the South African wine industry is held up as a shining example for establishing the vital balance between economic growth and environmental protection.
San Francisco
As the home of Silicon Valley, San Francisco has a well-earned reputation for being one of the most forward-thinking places on the planet. Unsurprisingly, the city's culture of innovation includes a commitment to sustainable living and a greener world.
Plenty, a San Francisco start-up, is an indoor vertical farm that produces healthy fruit and vegetables while dramatically reducing environmental costs. Thanks to sizable investments from the likes of Alphabet and Amazon, Plenty is drawing up plans to build 500 vertical farms around the world, targeting densely populated cities with over one million residents.
Dispatch Goods is another eco-start-up operating out of San Francisco. It has a really simple but powerful goal; to make all the city's containers for takeaway food 100% reusable. Customers can now order from participating restaurants directly, requesting Dispatch's reusable packaging for a small fee of $1.50 per order.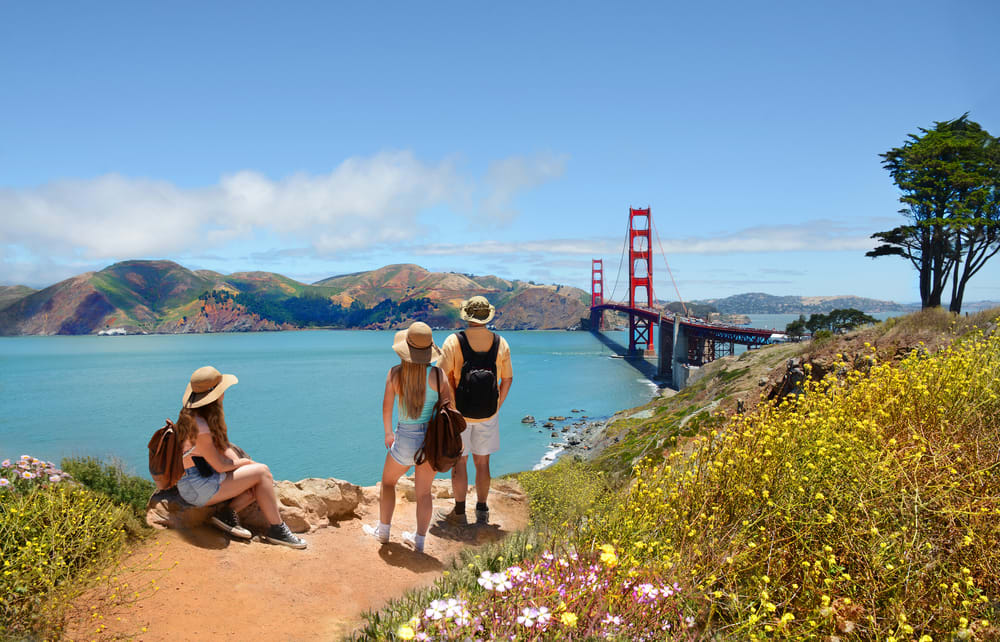 Fukuoka
Sitting on the northern shore of Japan's Kyushu Island, Fukuoka is harnessing the latest technologies to build one of the world's smartest cities. Advanced AIs and robotics are getting ready to power a car-sharing grid of self-driving, eclectic vehicles, while telemedicine technology is already connecting members of Japan's aging population to a medical professional within minutes. It will soon allow doctors to examine patients remotely, helping them diagnose issues quicker than ever before. Delivery drones will soon be a common sight across the skies of Fukuoka, and a network of E-scooters is currently being installed around the city. These electric scooters are a cleaner and more affordable alternative to cars and buses.
We're only at the beginning of the smart city revolution, and with innovative new technologies developing exponentially, it's hard to imagine what these spaces of the future will look like. If you want to see them developing for yourself, you know where to go...
Find your perfect program
Use our search to find and compare programs from universities all over the world!
Sustainability Studies

After graduating with a degree in English literature and creative writing, Ashley worked as a bartender, insurance broker, and teacher. He became a full-time freelance writer in 2016. He lives and writes in Manchester, England.
Find a program in these categories