7 Things to Do in High School to Make Your College Application Stand Out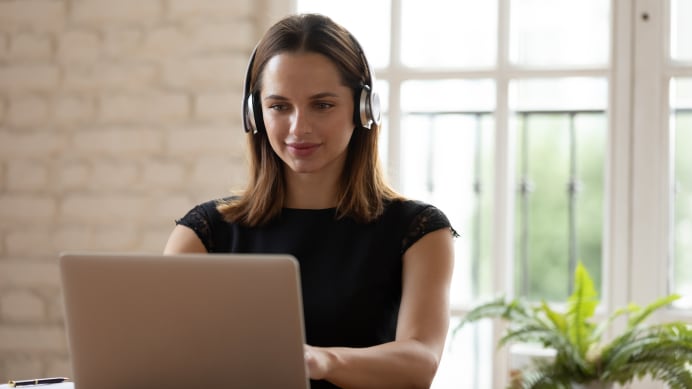 If you're considering attending college, it's never too early to start thinking about how to make your college application stand out. Thousands of students apply to the same colleges and universities every year, so it's important to differentiate yourself from the crowd. Here are seven things you can do in high school to make your college application really pop.
1. Choose your high school classes with intention
While there are some core classes that can't be avoided, there are often opportunities to select some courses. Schedule a meeting with your guidance counselor to plan your academic year. Depending on your desired university or degree program, tailor your classes to help give you the best leg up. Additionally, you can consider taking AP (advanced placement) courses. By testing at the end of the year, you can earn college credit for doing well on the exams.
2. Strive for good grades
It probably goes without saying, but good grades are important for getting into college. While a few less than perfect grades won't completely stop you, many universities hold academic accomplishments as a key portion of the application process. Therefore, do your best to apply yourself in high school. If you struggle in a course, make sure you talk about it with your teacher so you can get help.
3. Extracurricular activities
High school is a great time to explore, and gain experience in a variety of things. According to Post University, extracurricular activities "offer a lot more when it comes to being accepted to the college of your choice. Extracurricular activities show colleges a wide range of your aspects and characteristics that form a positive impression, such as being willing to learn new skills or work with others as a team." Athletics, internships, teams, clubs, work experience, travel, and political activism are all great ways to develop your skillset, and show universities you're a diverse, well-rounded candidate who will make a great addition to their institution.
Additionally, while summer is a great time to have fun, make sure you are also using them productively. Princeton Review explains, "Summer vacation is the perfect time for college prep and to explore potential careers." They recommend taking college courses, volunteering in your community, or asking someone who works in an area you're interested in for a job shadow opportunity. Summer is also a great time to plan your college visits, especially for sophomores and above.
4. Keep accurate records
Start yourself a document on your computer or phone to keep track of your classes, activities, awards, SAT/ACT scores, and work experience. Maintaining accurate records of your achievements will help make your applications easier, and help you see any gaps or areas for improvement.
5. Manage your social media presence
While social media is a great place to share your interests and personality, it's also one of the things some college admissions officers look at to determine if a candidate is a good fit for their institution. Therefore, if you have things on your social media that might not showcase you in the best light, it's worthwhile to remove them, turn them to private, set your accounts as a whole to private, or even change your social media handles so you are not found with your real name for accounts you do not want to be found for.
6. Build relationships
As most universities require two or more letters of recommendation, high school is a great time to work on building relationships. You'll want to "spend time early on in high school (or in the academic year if you're a junior or senior) building a strong relationship with teachers and guidance counselors who can write quality recommendation letters. Recommendation letters should speak concretely about your performance, motivation, growth, and promise for college," explains Standoutcollegeprep.com.
This is also a time to start getting to know admissions officers at universities you're interested in. Each time you interact with the potential college, the admission officer makes a note in your file, which means that the more you connect, the more likely they are to remember you and note your interest in their university. Reach out to ask questions, or to talk about the university. Come time to read files, your name will be one they remember, and they'll be able to advocate for your admittance.
7. Things to demonstrate
While in high school, you will want to think about ways you can demonstrate your interest, and readiness for attending college. When you can, consider taking AP-level or advanced courses, as mentioned above. Another area you could explore includes MOOCs, or Massive Open Online Courses. These free classes will help show your ability to handle a college course and its workload.
Think about your commitment to your community, and how you can get involved. Long-term volunteering demonstrates to admissions counselors that you have the tenacity to commit to attending a university and completing a course of study, so pick an organization and get involved.
Finally, don't forget to demonstrate who you are as an individual, and highlight what your passions are. There are going to be a great many students with similar experiences to yours, so take some time to think about what makes you a unique student. This will help you identify what you want out of your college career, and make you a more desirable candidate.
Remember, there is a lot of preparation involved in applying for college. However, thoughtful planning and consideration can help make the process much easier when the time comes. Take some time to sit down and plan your course of action to help you navigate successfully through high school and get the most out of your education.
Find your perfect program
Use our search to find and compare programs from universities all over the world!
Bachelorstudies

Chelsea is a Student Affairs expatriate, who now works as a freelance writer and editor. She homesteads in a small town in rural Maine, USA. She enjoys hiking, fishing, cooking, reading, all things Laura Ingalls Wilder, spending time with her family, and chasing her black lab puppy, Cash.
Find a program in these categories