7 Reasons to Study in Poland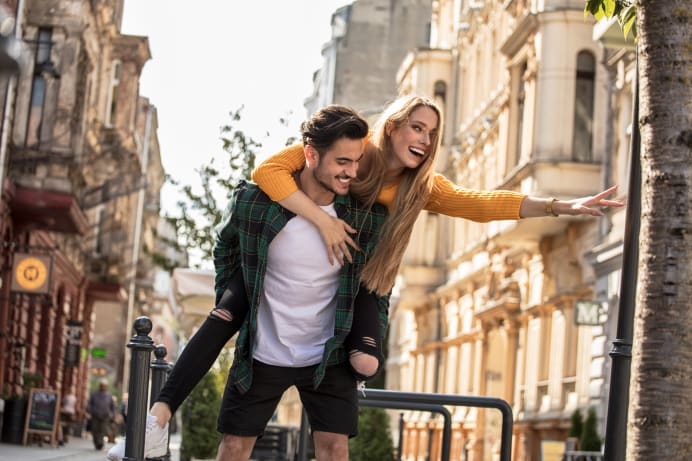 Cost of living
Poland recently jumped from 25th to 13th in the HSBC Expat League Table of Best Places to Live and Work, putting it ahead of Hong Kong, France, Sweden, and even the United States. The league table rates countries on a variety of indexes, including education, business opportunities, safety, and something that is always of interest to would-be students - the cost of living.
So here comes the really good news! Depending on where you study, students in Poland can live very comfortably on a budget of $462 to $900 a month. And that covers everything from basic costs (like accommodation, food, and travel) to a few of the more luxury expenses, like gym membership and cinema tickets. To give you an idea of the day-to-day expenses for a student, a cup of coffee in Poland costs as little €1.10 while a beer may only set you back about €0.90. Entry to museums and art galleries is usually free. And in the big cities like Krakow and Warsaw, there are lots of clubs and pubs that offer free entry to students.
But a lower cost of living doesn't equal a lower quality of life. In fact, Poland outperforms some of the world's most developed countries in several indicators of personal well-being. It also ranks well above the average in health status, income and wealth, civic engagement, earnings, environmental quality, work-life balance, and housing.
The education sector is bigger and better than ever
The Polish higher education sector has experienced a huge period of growth within the last decade. The number of colleges and universities has increased by 500% and the number of students has quadrupled, according to Education Poland. Poland's membership of the EU and its close proximity to several major European countries helps attract around 57,000 international students at the start of every academic year, a number which is set to rise year-on-year for the foreseeable future.
Warsaw University is a shining example of Poland's recent success in the global education market. It currently sits in first position on the Top Coder IT International rankings table, outperforming prestigious tech colleges like the Massachusetts Institute of Technology (MIT.)
In 2018, eight other universities joined Warsaw in the QS World University Rankings of the top 500 higher education institutes in the world. Then in 2019, five Polish universities made an appearance in the top 1,000 of the Times Higher Education's World University Rankings 2019, while another six were added in the QS World University Rankings.
Poland values young innovators
Poland isn't just a great place to study; it's also a great place to pursue a fantastic career or get that tech start-up off the ground. As well as a host of technology parks designed to nurture young companies, Warsaw is also the permanent home of Poland's annual Innovation Week. This international trade fair attracts businesses and entrepreneurs from all over the world, making it a great place to showcase your ideas, build up a contacts list, and learn more about your industry. Most importantly, you'll get to meet potential investors who could take your business to the next level.
A place to explore
Poland has a diverse collection of ecosystems and wildlife. So when you need a break from the books, there are loads of interesting places to explore. The country has over 800km of coastline, which comprises (surprisingly for some) popular beach resorts such as Sopot, and several mountain ranges, including the Tatras and the Carpathian Mountains along the southern border. Poland is also home to central Europe's only desert, the Pustynia Bledowska. You can also explore the wetlands at Biebrzanski National Park, which is where you'll find hundreds of bird species, as well as beavers, elk, and other wildlife. Or you could go island hopping in Wolin National Park.
For a real adventure, take a weekend trip to Bialowieza Forest. This UNESCO heritage site is one of Europe's last primaeval forests. You'll get to see wild horses, boars, pygmy owls, and Europe's heaviest animal, the 800-pound bison.
A range of study options and opportunities
Poland is home to over 400 universities and a student body of around 1.5 million, according to Euro Medicity. Students can choose from a wide variety of subjects, including coding and AI to creative majors like design and illustration. Polish universities range from ultra-modern campuses with fully equipped labs and supercomputers to polytechnics and colleges which are perfect for more artistically minded students. Many Polish business schools are internationally accredited, giving you the option to find work in leading multinational companies after you graduate. And there are hundreds of prestigious scholarships programmes for humanities scholars, while STEM and medical students can enter competitions run by the world's most innovative organizations, including NASA. In February this year, students from Poznan University won the NASA Space Apps Challenge after they wrote an AI programme that predicts when blooms of algae will occur on the Earth.
Poland is prepared for the next big challenge
Like most other countries, Poland experienced an economic downturn due to the outbreak of COVID-19. However, before the global pandemic, Poland's economy was thriving. In 2019, GDP rose by almost 5%. This was primarily due to a huge boost in consumer spending and a massive influx of public and private investment. As such, Poland saw employment figures rise and an increase in the national median income. Poland's recent stimulus package and its previous economic success mean the country is well prepared for whatever challenges lie ahead. Moreover, Poland is set to receive an extra €7.4 billion in funding from the European Commission.
A great place for female scientists
Poland has an impressive 611,700 female scientists, which accounts for just under 50% of the country's scientific community. This makes Poland one of the top countries in Europe for gender balance within scientific research and development.
Unsurprisingly, Polish women are doing some amazing work as they tackle the most significant scientific challenge of our times. Olga Malinkiewicz is a physicist and businesswoman who developed a cost-effective way of producing ultra-thin solar cells. In the natural sciences, Katarzyna Grzelak discovered eight new species of kinorhyncha, a tiny invertebrate that lives in mud and sand on the seabed. Grzelak even got to name the new species after some of her favourite characters from R.R Martin's Game of Thrones novels.
And then there's Doctor Monika Mościbrodzka. She was part of an international team that captured the first image of a black hole. And let's not forget Katarzyna Sawicka, the woman who invented a needleless alternative to life-saving vaccines. Her ImmunoMatrix patches use nanofibres to deliver the vaccine and can be administered without medical supervision. They're also 100% disposable and create zero biomedical waste.
Poland might not have been on your list of possible destinations to study. But if you'd like to earn a degree in a vibrant country where your student loan will go that little bit further, then it's time to give Poland some serious consideration!
Find your perfect program
Use our search to find and compare programs from universities all over the world!
Poland

After graduating with a degree in English literature and creative writing, Ashley worked as a bartender, insurance broker, and teacher. He became a full-time freelance writer in 2016. He lives and writes in Manchester, England.
Find a program in these categories