7 New Year's Resolutions for Students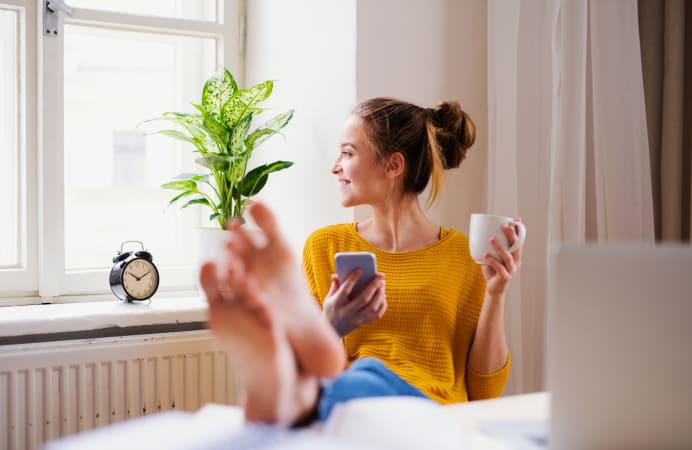 Study more
Promising to study more is probably the number one resolution for every student this year. But how can you make sure you spend those extra hours hitting the books? Firstly, clean up your study space. Studies show that a clean and well-organized space helps us think more clearly and boosts productivity. Secondly, make yourself accountable. Write out a study schedule or arrange cram sessions with friends. These external pressures and responsibilities mean you're much more likely to drag yourself out of bed when the alarm clock starts buzzing.
Stop procrastinating
Procrastination is a serious productivity killer. And everyone is guilty of it. Here's what the American novelist Mark Twain said about the fine art of finding another excuse. "Never put off till tomorrow, what you can do the day after tomorrow." But the famous humorist also said, "If it's your job to eat a frog, it's best to do it first thing in the morning. And if it's your job to eat two frogs, it's best to eat the biggest one first." In other words, sometimes you've just got to get up and do it. After all, that end of semester deadline always arrives quicker than you imagined.
Eat healthily
A healthy diet has a massive impact on our quality of life. It improves mood, increases cognitive ability, and severely reduces the likelihood of developing severe illness later in life. But switching (and sticking to) diets is tough, especially when you're an overworked student operating on a shoestring budget. For healthy food at a lower cost, find your local butcher or greengrocers. Not only is the food cheaper than in chain stores, but it's often more nutritious too. And start small. Begin by promising to replace your lunchtime bag of chips with a piece of fruit. Then commit to eating one healthy meal a day - think lean meats, fresh fish, and lots of vegetables. And whatever you do, remember to treat yourself. Everyone deserves a cheat day, and vowing to follow the latest extreme diet trend is a quick way to set yourself up for failure.
Exercise
The first weeks of January are like a gold rush for gym owners and personal trainers (although not so much this year in many countries due to COVID). But you don't have to fork out for an expensive monthly membership fee to get fit. YouTube is full of free workout sessions from top PTs. Plus, there are loads of free apps to keep you motivated. Try Couch to 5K. It's a free-running plan that can turn you from a couch potato to a 5k king or queen in just nine weeks. And if the gym isn't your thing, buy a bike, go for long walks, or join a sports club. These are great ways to get fit, save money on travel costs, have fun, and meet new people. And if you're worried that a new exercise plan would eat into your study routine, remember that physical activity burns stress and increases mental functions, including concentration span. So dedicating an hour a day for exercise can help you become a better student.
Participate in student life
For many students, entering university is the first major step outside of their comfort zone. This can feel overwhelming and scary. However, it's also an opportunity to explore novel ideas, meet new people, and grow as a person. So embrace it! Join a society or club. These can be fun and social, like a gaming society, or a chance to become part of something bigger. Members of the politics club at the University of Huddersfield in the UK, for example, have run awareness and fundraising initiatives for racial equality, equal pay, and many other social justice causes. Other political societies create spaces for genuine debates that consider all sides of the issue. The Warwick University Politics club is a non-partisan organization where students can exchange (and challenge) ideas in good faith. It also hosts speaking events featuring leading politicians, diplomats, activists, journalists, and political commentators.
Learn a new skill
What's the one thing you wish you could do? Would you like to play the guitar? Speak another language? Or maybe you're interested in learning a new skill to boost your career options, like coding? If so, there's no time like the present! This is especially so at the moment in the many countries around the world (sadly) under COVID lockdown, which, for all the downsides, means many people have much more free time. What's more, there are no excuses anymore. Free language apps such as Duolingo can help you pick up a new tongue in your spare time, while non-profits like Saylor.org offer free learning courses on everything from computer science to art history. And for all you aspiring part-time rock stars, apps like GarageBand are a great way to learn your first chords. Again, don't worry about expending precious brainpower. Learning a new skill has been proven to increase brain plasticity, which encourages you to think in more creative and novel ways. Spending 15 mins a day learning French means you could end up writing a better history or economics paper.
Enjoy the simple things
It sounds like a cliche, but often, it really is the small things that matter most. So use 2021 as a chance to appreciate them. After all, 2020 was a year to put the stuff we usually overlook into perspective. Start spending more time with your loved ones (virtually if it is unsafe for you to do so physically or if they are too far away). Go for walks in the countryside or simply spend 10 minutes a day away from your phone and any other electronic devices. It's amazing how clear your thoughts become when you embrace the calm. Most of all, be thankful for what you have, rather than being frustrated about the things beyond your reach. And then watch what happens. Research by Harvard Health found that gratitude strongly correlates with a greater sense of well-being. It fosters positive emotions, improves health and personal relationships, and helps us deal with adversity.
2020 was a real stinker! And although we've got a long way to go before life gets back to normal, these seven resolutions can help you make 2021 a springboard for personal growth and academic success.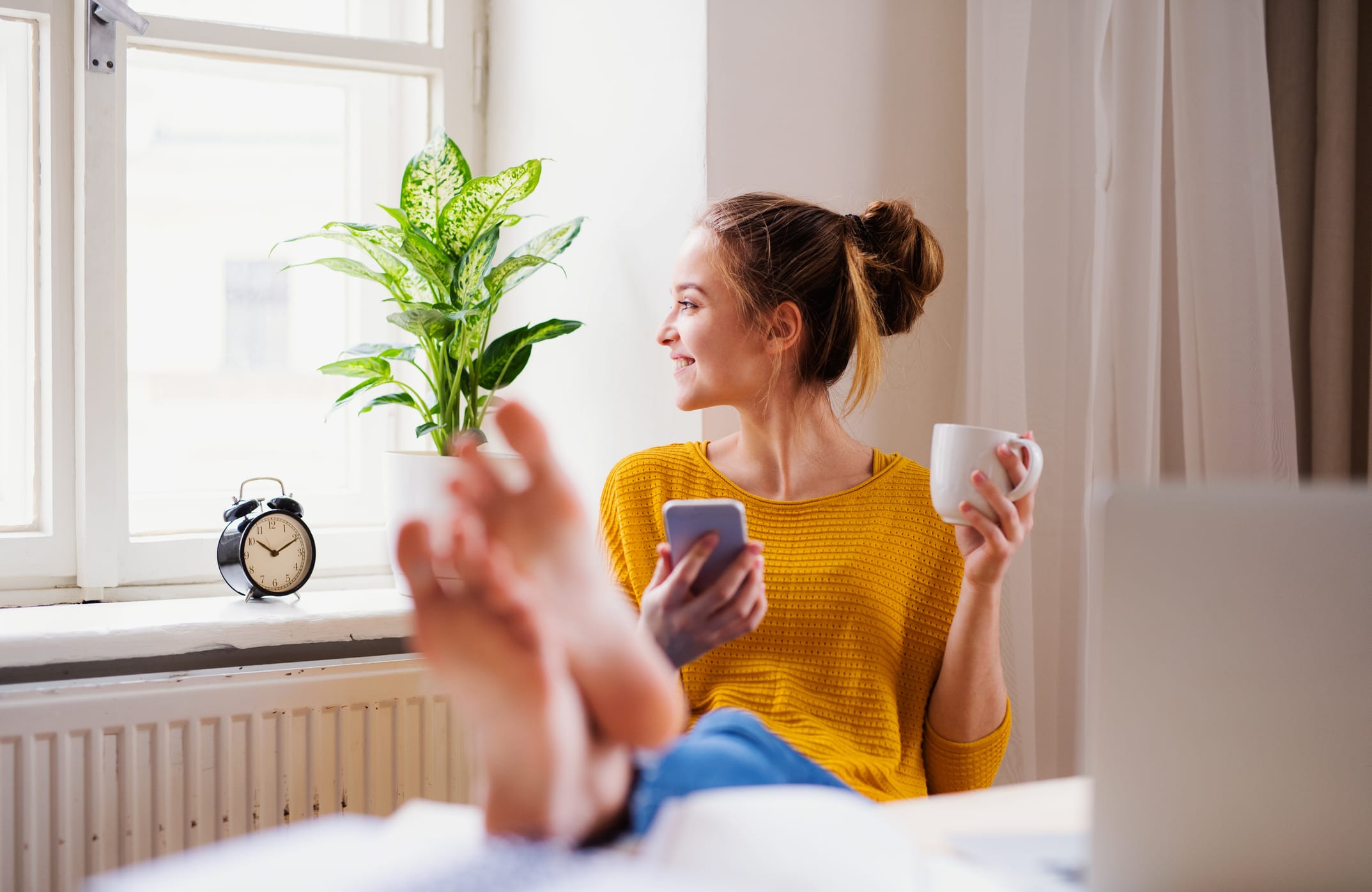 Find your perfect program
Use our search to find and compare programs from universities all over the world!
Bachelorstudies

After graduating with a degree in English literature and creative writing, Ashley worked as a bartender, insurance broker, and teacher. He became a full-time freelance writer in 2016. He lives and writes in Manchester, England.
Find a program in these categories