6 Reasons to Study in Sweden
With a population of just over ten million, Sweden might not be the biggest country. However, that hasn't stopped this small(ish) Scandinavian state from having a massive impact on the modern world. The Swedes invented the first pacemaker, the three-point seat belt, the telephone handset, and the global positioning system. And let's not forget the really important things like Minecraft, IKEA, and Swedish meatballs! More recently, Sweden has become a world leader in sustainability and tech innovation. At the same time, with its liberal outlook it is always looking for ways to create safer and fairer working environments for everyone. So if you would like to earn a degree in a country that's always looking to the future, here are six reasons why you should study in Sweden.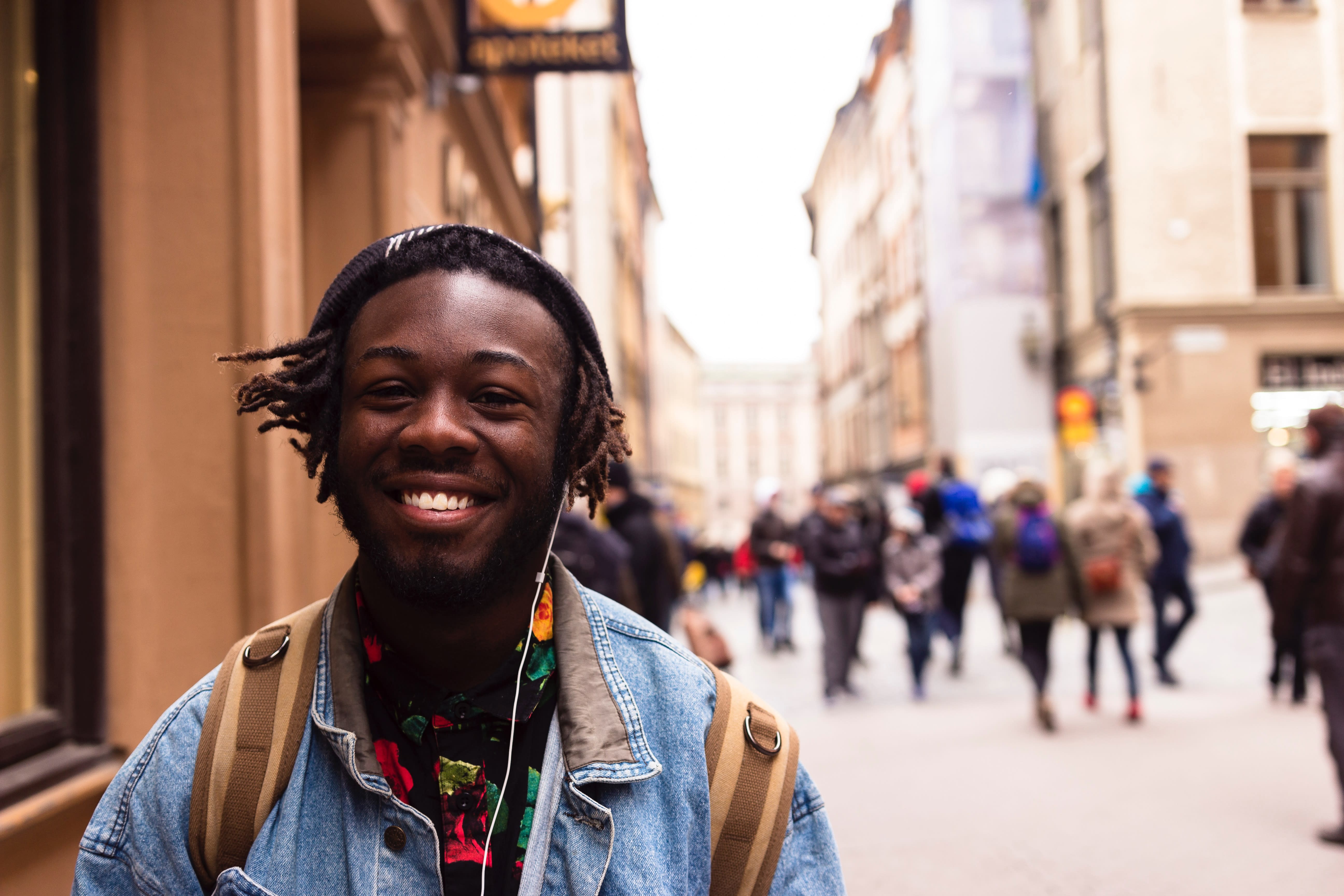 An ongoing commitment to gender equality
Swedish women won the right to vote in 1919. Then in 1947, Karina Kock became the first Swedish woman to hold a ministerial position. Today, Swedish women make up 46% of parliament and 50% of the government cabinet. And as many women's rights advocates and experts have pointed out, Sweden's commitment to gender equality is about more than just meeting quotas. A stronger feminist presence in government has had a real positive impact on women's lives. Swedish women are now closer than ever to achieving income parity with men. They are also gaining ever more representation in professions and careers that are traditionally male-dominated, including engineering and technology.
Sweden's next big challenge is addressing the gender imbalance in the boardroom. As recently as 2016, only 6% of its chief executives were women. Moreover, only 5% of women held the position as chair of the board. To help create more equity, Sweden expanded its workplace discrimination act in 2017, offering more protection to victims of sexual harassment or discrimination. It also prevents employers from penalizing parents who are on (or have taken) maternity leave. And the new policies are already showing positive results; if current trends continue, experts predict a 50/50 gender split in senior management roles within the next 10 years.
Find a new way of looking at the world
Life in Sweden can be summed in just one word: lagom. Pronounced "laaaw-gum," it captures the balance between work and leisure that Swedes prize so highly. Think of it as the philosophy of moderation, a yin/yang outlook where the personal is just as important as the professional. In other words, what you do is important, but how you do it and how you feel about it is just as valuable.
Niels Eék is a psychologist and founder of Remente, a wellbeing app that can help cultivate better habits. When asked to describe lagom, Eék said, "In a world of contrasts and contradictory advice, lagom hits the middle – allowing people to enjoy themselves, but stay healthy and content at the same time."
As Eék adds, lagom can mean different things to different people. It's about seeing the world through your own eyes and deciding what kind of life you'd like to live. "Lagom teaches us how to avoid both excess and extreme limitations," says Eék. "[It] allows us to better understand what makes us happy and what works for our own, unique, mental wellbeing."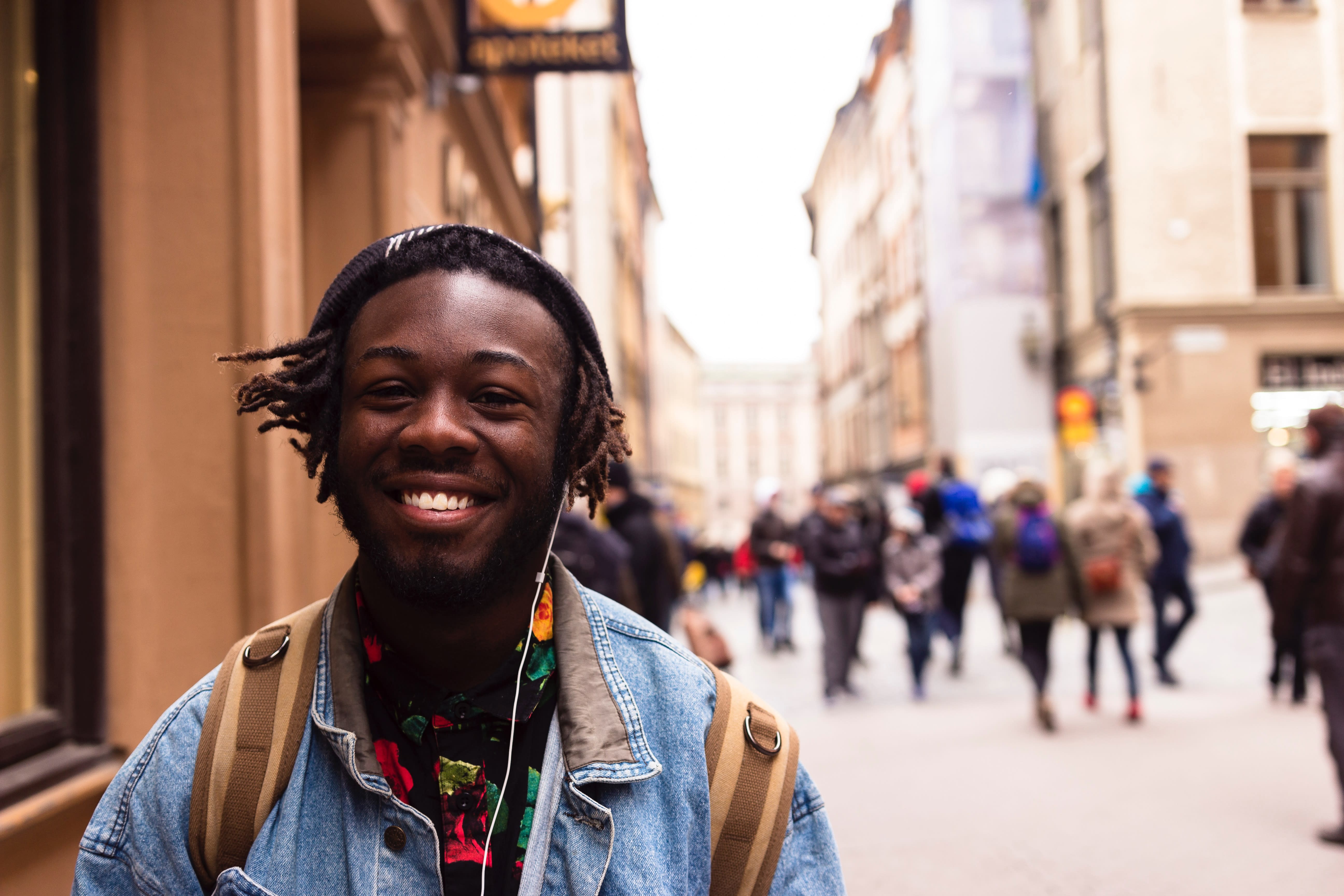 You can work during and after your studies
As an international student in Sweden, there are no restrictions on the number of hours you can work. Many international students find part-time jobs to boost their income, but it's also a great way to meet new people, learn about the local culture, and practise your Swedish. However, you should always be mindful of any extracurricular commitments. Including lectures, seminars, independent reading, and course work, you will need to dedicate around 40 hours a week to your studies. Working too many hours at a part-time job could impact your grades, and poor grades may prevent you from extending your residency visa.
After graduation, Sweden is a great place to begin a career. Graduates can extend their residency by 12 months, giving them plenty of time to find a job or even start a new business. Graduate career fairs are a big deal in Sweden. The CHARM fair in Gothenburg and the Handelsdagarna fair in Stockholm are held in February and January every year. Graduates and final year students can meet representatives from some of Sweden's biggest companies, including IKEA, Volvo, and Skanda. So don't forget to take lots of CVs. And while it is likely everyone will speak excellent English (Sweden is consistently ranked as having the best or almost best level of English among officially non-English speaking nations), employers are always really impressed with international students who have a solid grasp of Swedish or show willingness to learn the language.
A great place for innovators
Sweden is a hub for innovation and tech-savvy entrepreneurs. The current generation of Swedish people has given the world Skype, Spotify, and Soundcloud, among other leading products and services, making a huge impact on the global tech industry. Sweden is now ranked as the second most innovative country on the planet and has more billion-dollar tech companies per capita than anywhere else on the globe except Silicon Valley.
Some of Sweden's most exciting tech start-ups include Horizon, which is revolutionizing drone design for commercial purposes: TechBuddy, a digital IT support platform for small businesses; and medical startup Capitainer. Capitainer, an innovative blood-sampling device that can perform accurate blood tests from practically anywhere, including your own home, could play a significant role in helping ease coronavirus lockdown measures across the world.
Many more new ventures will get the kickstart they need thanks to Stockholm's annual innovation scholarship program. Every year, the city of Stockholm awards 630,000 SEK (around $62,000) to start-ups. The investment funds are split between the winners of six categories - tech, cleantech, creative industries, everyday products, tourism, and life sciences.
Quality of life
Sweden consistently ranks as one of the best places to live in the world. A high amount of public investment provides free education, socialized healthcare, and excellent public transport systems. Most employees receive six weeks of paid vacation every year, as well as extra healthcare benefits and pension options. What's more, working hours are regulated, meaning employers are required to pay their staff overtime for any additional hours.
According to a report by Forbes magazine, Sweden is the second healthiest county in the world. And this didn't happen by accident. The Swedish government encourages an active lifestyle, including walk-to-work initiatives and bicycle sharing schemes. And for just 250 SEK ($25) a year you can join Stockholm City Bikes. This gives you unlimited access to the hundreds of bikes dotted around the city at various pick-up points.
"Sweden is by far one of the most beautiful countries I have ever been to," Reuben, an international student in Skåne, southern Sweden, told Study in Sweden. "You never know what surprise you will get in a new city. The people are really nice, the roads are clean and wide, everything is structured and organized, and you can get around the city pretty easy.
"They take their coffee breaks here seriously. And they even have a name for it -- fika. Technically it's not just a coffee break; more about simply slowing down and enjoying simple things in life over coffee and some pastries.
"What impressed me about Swedish universities is the diversity of people coming from all over the world. It's just so international and I love it how people from all walks of life come together in one place to study and reach their own goals in life. It's quite amazing to imagine how much connection you can make to people all over the world, both personal and professional connections."
The sustainable model
Sweden was one of the first countries to implement a tax on carbon emissions, and today it sources over half of its electricity from green energy sources. And the Swedes excel when it comes to recycling. Since 2011, only one percent of annual household waste ends up at the landfill. In fact, Sweden is so successful at recycling it has had to import waste from other countries to keep its recycling plants in business!
But what makes Sweden a world leader in recycling and sustainability? According to Anna-Carin Gripwall, director of the Swedish Waste Management's association, it comes down to public education and a love of nature. She said, "Swedish people are quite keen on being out in nature, and they are aware of what we need to do on environmental issues. We worked on communications for a long time to make people aware not to throw things outdoors so that we can recycle and reuse."
Swedish universities and schools put a massive emphasis on sustainable growth, especially when it comes to the disciplines that shape cities, towns, and the natural world. For example, engineers are required to make machines that streamline production, raise profits, and keep people safe. But at schools like Göranssonska in Sandviken, that's no longer enough. Instead, tutors want students to find solutions that work for people and the environment. The students at Göranssonska are currently looking at ways to build more efficient solar panels, as well as new technologies that could revolutionize hydropower and biofuel.
So Sweden is the ideal destination for international students interested in the industries of the future such as tech and sustainability. It is also an excellent choice for students who want to experience life in a country that's committed to equality, opportunity, and tolerance.
Find your perfect program
Use our search to find and compare programs from universities all over the world!
Sweden
After graduating with a degree in English literature and creative writing, Ashley worked as a bartender, insurance broker, and teacher. He became a full-time freelance writer in 2016. He lives and writes in Manchester, England.
Find a program in these categories