6 Reasons to Study in South Africa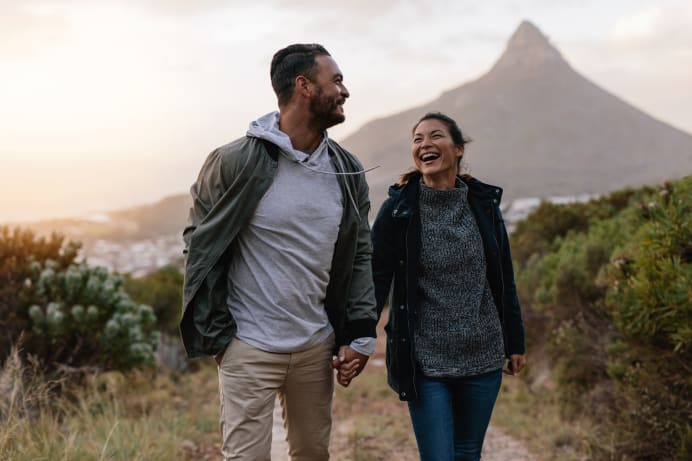 South Africa -- officially the Republic of South Africa -- is the southernmost country on the African continent. It is the world's 24th-most populous nation and covers an area of 1,221,037 square kilometres. The largest city, Johannesburg, is a dynamic, diverse city that is nicknamed 'Joburg', 'Jozi', or 'City of Gold'. The legislative capital and second largest city, Cape Town, is historic and an essential destination for anyone studying in South Africa. The US News and World Report says South Africa "draws hundreds of thousands of visitors each year eager to see its impressive terrain, wildlife and cultural diversity." Here are six reasons why you should move South Africa to the top of your study abroad list.
1. Great academic programs and cultural diversity
"There are dreams about a beautiful South Africa, there are also roads that lead to their goal. Two of these roads could be named Goodness and Forgiveness," said Nelson Mandela, former President of South Africa and leader through the country's revolutionary movement to end apartheid.
As a student studying abroad in South Africa, you'll be steeped in the country's cultural diversity and rich history. South Africa is home to 11 official languages, including English (which is widely spoken), Ndebele, Afrikaans, and Zulu. South Africa's history of segregation and apartheid, along with the revolution to end it, are essential subjects to study to improve your understanding of this fascinating country.
Due to its cultural diversity and efforts at integration across cultural differences, South Africa is often referred to as the Rainbow Nation. Its diversity is fascinating and you'll learn about how, according to US News and World Report, "80 percent of South Africa's population is black African, whose ancestors predated the arrival of English and Dutch settlers in the 17th century. Throughout the 19th century, South African history was dominated by power struggles among the Dutch and British, the discovery of diamonds and gold and clashes caused by European expansion."
Aside from learning about and meeting a diverse population, international students in South Africa have access to some of the top-ranking universities in the world. South Africa has the two highest-ranked African universities, the University of Cape Town and the University of the Witwatersrand in Johannesburg, where you will likely find many academic programs of interest.
"The calibre of Universities, along with the culture and scenery of the country makes studying in the Rainbow Nation a superb choice for any international student looking for an incredible study abroad experience," writes Qudrat Khan for Study International.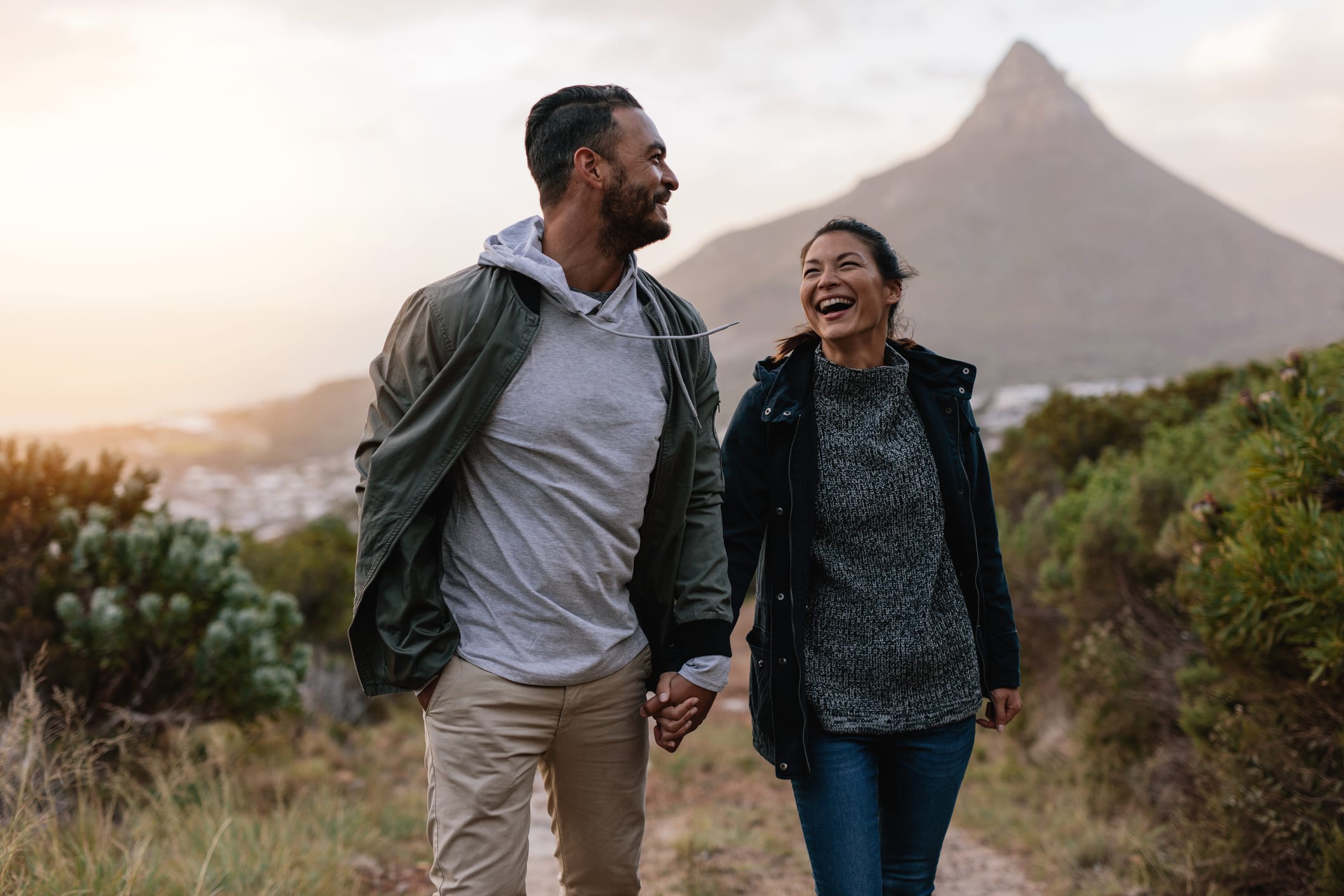 2. A growing economy
Quarterly reports on South Africa's job sector in 2019 show that the country has seen growth in a majority of sectors from agricultural to business services and community industries. As a prospective study abroad student, in South Africa, you'll likely be able to find an interesting internship or part-time job in any field of your choice. Economists predict South Africa is one of the best-positioned countries on the African continent to be poised to "rise from the coronavirus induced recession's ashes and create a brighter future, [where the] economic downturn can be transformed into the next hotbed of innovation," writes Sibongiseni Mbatha for News24.
3. Spectacular weather
Sometimes it's just all about good weather. In this category, South Africa delivers, with 300 days of sunshine a year in many parts of the country! Sunshine, beaches, crowd-pleasing temperatures, and more are just some of the ways that South Africa's weather appeals to everyone.
If you're considering studying in Cape Town, Climates to Travel reports, "the average temperature ranges from 12°C (53.5°F) in July to 21°C (70°F) in January and February. The summer temperatures are not excessively high because of the influence of the ocean, though sometimes a hot and dry wind called Berg, able to raise the temperature to around 35°C (95 °F), blows from the mountains." You'll be able to see the famous Table Mountain in the distance, the flat-topped mountain overlooking the city and even climb it, if you are feeling adventurous.
4. Affordable
If you're doing a price comparison on study abroad programs, you'll likely find that South Africa's programs are comparatively very affordable. This is in part due to the cost of living, which is significantly lower than most places in Europe or the US, meaning students can keep hold of more of their much-needed pennies. Mercer's Cost of Living Survey ranks South Africa as one of the most affordable countries to live in. Additionally, students in the United States and Canada are still eligible to receive financial aid from their respective federal agencies.
Another advantage is healthcare is more affordable. South Africa's private healthcare is on par with any of the best in Europe and the United States. The hospitals, staff, and care given are first class, with plenty of medical aid options to choose from. According to Intergate-Iimmigration, for example, "People from all across the world opt to come to South Africa for plastic surgery each year, not only due to the outstanding quality of our plastic surgeons but also because of the favourable exchange rate."
5. The highest educational standard in Africa
On the African continent, South Africa's universities hold the standard for academic excellence and opportunity. If you were interested in a study abroad experience in South Africa you can have your pick from 26 public universities, which offer some of the best degree programs available in Africa.
Development studies is a particular strong discipline in the nation's universities. "Many of South Africa's universities excel in certain subjects, but development studies is a particular strength for the country - globally, the University of Cape Town ranks 9th for the subject, with the University of Witwatersrand in 18th," reports Prospects.
The academic calendar in South Africa starts in early February and goes to late November. Two semesters are typical with school vacation beginning early June to mid-July. Most Bachelor degree programs require three years of study, although an extra year to complete a research thesis is also available. The majority of study abroad students prefer a full academic year to immerse themselves into the culture, learn a new language, and complete a full year of coursework.
6. Easy transition into the workforce
If you are interested in extending your stay in South Africa by finding employment after you complete your studies, there are many opportunities to easily transition into the workforce. "According to the South African Department of Home Affairs (DHA) there are around 35,000 jobs in 53 different categories of shortage occupations, for which you can apply for a critical skills visa," reports Expatica.
South Africa has the second-largest economy on the African continent and is a world leader in mining and mineral processing. As one of Africa's most industrialized nations, South Africa's major industries include manufacturing, agriculture, and financial services and banking. If you wish to invest long-term in staying in the country, it may be advisable to look for programs in the most populous cities, where there is the most opportunity, such as Cape Town, Johannesburg, and Durban.
Investing in your study abroad experience means finding a program that fits your needs: location, excellent academic programs, cultural immersion, diversity, history, adventure, and more. South Africa fits all of those criteria -- and more!
Find your perfect program
Use our search to find and compare programs from universities all over the world!
South Africa

S. M. Audsley is a freelance writer and poet who lives and works in Vermont, a small but mighty state in the United States. She is an avid outdoor enthusiast and a lover of potlucks.
Find a program in these categories