5 Tips for Landing the Perfect Summer Job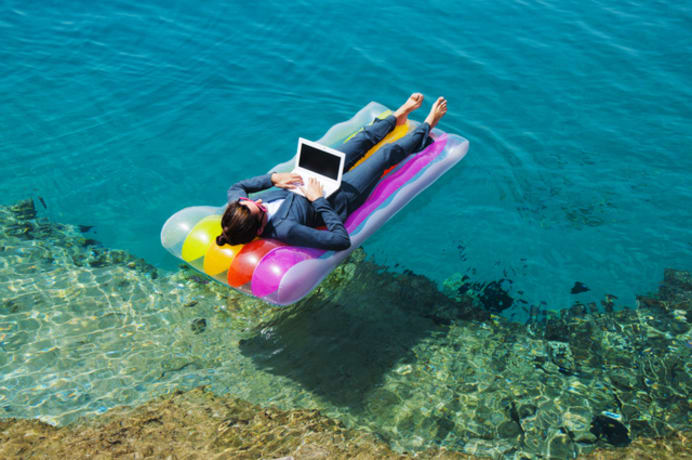 Summer is nearly here, and that means it's time....to find a job. It may be tempting to spend your summer break poolside or sleeping until noon, but you'll be missing out on the opportunity to gain valuable experience, make important contacts, and even earn a bit of money. Summer break is the perfect time to experiment with career options, take on an internship, or build up some resume karma. Besides, who said that summer work experience can't be fun (and tan-friendly)? We know your summer is still wide open, so read on to find out how you can land the ideal holiday job or internship and have an awesome summer in the process.
1. Think outside the box (and office)
Sure, you could spend your summer break temping at a data processing firm or filing medical records for a local clinic, but summer jobs don't have to be all work and no play. The summer holidays are a great opportunity to try out jobs or positions that you might not consider otherwise, and the nature of the summer break means there are tons of exciting options from which to choose. Are you interested in music, theater, or marketing? Sign up to work local festivals or sporting events. Have a great business idea? Launch you start-up now! Were you the champion of your high school swim team? Find a local pool that needs lifeguards. Want to spend time outdoors? Caddy for a nearby golf or country club. And you don't need to stay local. Summer is a major travel period around the world, and there are loads of opportunities for students in hostels, hotels, bars, resorts, and restaurants. So, if you're finishing up a study abroad program or have an itch to travel, consider working abroad during the summer months...
2. Check for employment programs
But remember to plan ahead and go through legitimate organizations. In almost every case, you'll need a visa or work permit to do any paid, or even volunteer, work abroad so if you're thinking of working or interning overseas during your summer break, make sure to start the process asap. There are numerous programs and organizations that employ or place students in international work experiences. If you have experience working with children, consider signing up with an au pair agency. You won't make a lot of money, but you'll have a fair amount of free time and the chance to learn a new language. Want to get teaching experience? Pick a country and find an ESL program that's looking for instructors. Just be aware that you may need to demonstrate TEFL qualifications, which take time and money to acquire. And don't forget to look into volunteer programs. You may not earn any money building houses or cleaning beaches, but if you find an NGO that's related to your studies, the experience and connections could be invaluable to your future.
3. Tap into your connections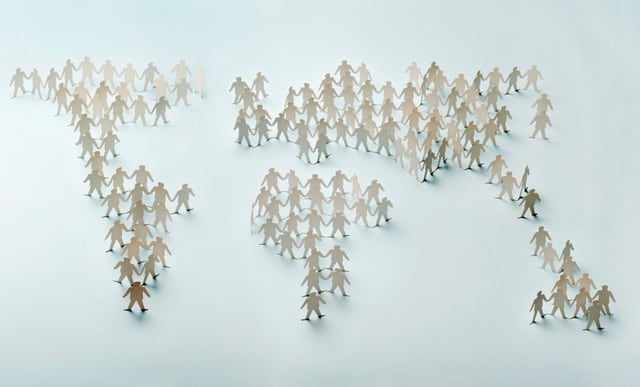 Speaking of connections, don't hesitate to ask for help. Your university's career office and alumni association are good places to start. Find out if your school offers summer internship connections or if your department has partnerships with related industries. You can also look for on-campus opportunities. Professors often use the summers to concentrate on their own research projects, and many have both the need and funding to take on research assistants. Look outside the university as well. Your parents, relatives, and friends are all untapped sources of work and internship opportunities. Even if they don't work in any relevant fields, they probably know someone who does, so start asking around. Who knows? Your cousin's father-in-law might have an architecture firm, your mother's best friend could manage a vineyard, or your neighbor's sister could be looking for a gallery assistant.
4. Spruce up your resume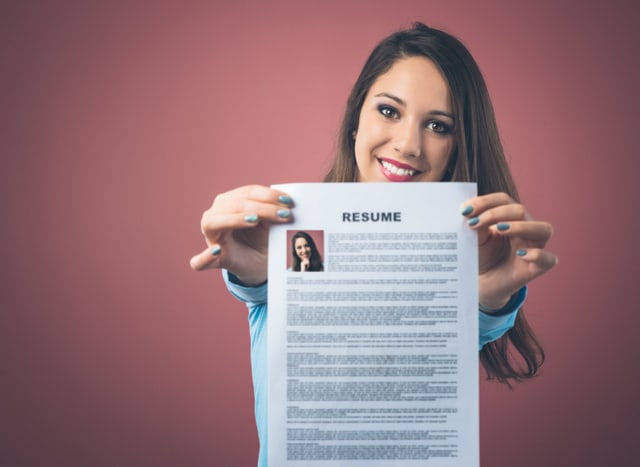 Summer jobs are often temporary, but that doesn't mean that they're easy to come by or any less serious than a permanent position. And one of the keys to getting an interview is a good resume. Consider your options and tailor your resume to the positions that most interest you. Remember to keep your resume clean and simple – it should give a comprehensive but compact overview of your skills and qualifications, but doesn't need to be a complete biography of your life, education, and work to date. Your university's career office might offer resume consultations, but there are lots of good resources online for tips on how to build the best (and most relevant) resume. And don't forget social media! Prospective employers will check, so make sure your LinkdIn is up to date and that the rest of your online presence is interview-ready.
5. Be enthusiastic
Once you've narrowed down your options for summer work experiences and polished up your resume, make sure to apply with enthusiasm and professionalism. It doesn't matter whether the job is scooping ice cream at the beach, cleaning pot shards at a museum, or working reception at a top law firm, it's important to show that you are interested and committed to the position. Apply immediately to any relevant positions, and follow up on your application after one week. And once you've landed your perfect summer job, make sure to take it seriously. Dress appropriately, show up on time, and work hard. You may only hold the position for a few months, but your summer employer could be an important reference for the future, and you never know whether a short-term holiday job could be the door to a life-long career.