5 Reasons to be an International Student in Rome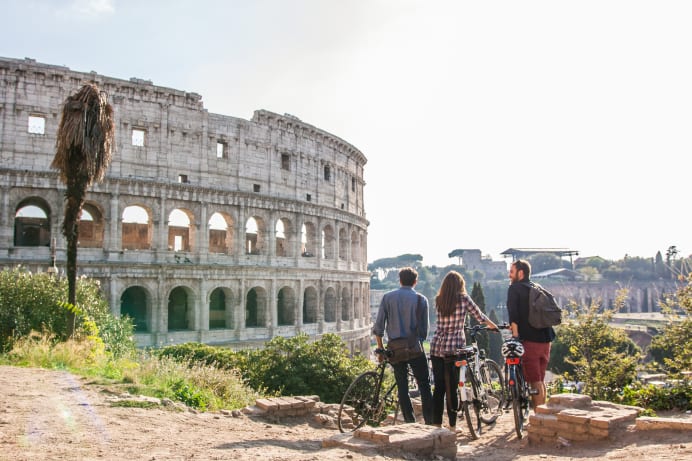 Rome is an excellent place for digital start-ups
A 2012 study found that over 30% of Italians had never used the Internet. That figure has since dropped thanks to initiatives like the Digital Agenda EU, but parts of Italy are still very much behind the curve when it comes to digital adoption. However, a closer look at the figures reveals a much brighter future for the country's digital economy. Of those aged 18-34, 92% said they used the internet daily, while that number is even higher among the 11-17 demographic. In other words, Italy's digital economy is on the verge of a revolution. In fact, it's already taken a giant leap forward.
Amazon recently built a new €150 million distribution center on the outskirts of Rome. The city is also home to Luiss EnLabs, Europe's largest start-up accelerator. Spanning an impressive 50,000 sq/m open space, Luiss EnLabs houses over 40 startup-ups, connecting hundreds of developers, marketers, and innovators. Luiss EnLabs also boast an impressive 90% success rate in helping young entrepreneurs find seed funding.
Scooterino is just one of the many start-ups that got off the ground thank to Luiss EnLabs. Based on Uber, Scooterino is a ride-sharing service for scooters. Other success stories include food delivery service Moovenda and digital start-up Le Cicogne, an app that connects parents to child-care services around Rome.
Rome values entrepreneurship
Some people are born entrepreneurs, while others learn as they grow. Either way, Rome is a perfect place to hone your natural talents or develop the skills to turn exciting ideas into a real business. That's what Ray Bartolomucci did. He swapped a prestigious baseball scholarship at a US college for a chance to study Business Administration at John Cabot University (JCU) in Rome.
It was a huge leap of faith, but it didn't take long for Ray to discover a new passion - entrepreneurship. "It was the best decision of my life!" says Ray. "The academic atmosphere at John Cabot ignited my fire for entrepreneurship. If you want your own business someday, I would strongly encourage you to reach out to the JCU Institute for Entrepreneurship. [It] instilled in me a passion for entrepreneurship."
Ray graduated JCU with the confidence and skills to put his newfound knowledge into practice. He returned to the US, where he began running his family's restaurant business. Now Ray is the founder of Roopairs LLC - a software service that helps small business automate their administration processes. "Starting a company was a real roller coaster," explains Ray. "But I can honestly say that my degree in Business Administration truly prepared me. It's thanks to my John Cabot University education that I am where I am today."
A rich cultural experience
Known as the "Eternal City", Rome offers absolutely endless opportunities for exploration. You can spend days off wandering through the Sistine Chapel, sitting by the Trevi Fountain, or visiting the city's art galleries. And for those who enjoy an active lifestyle, there are plenty of places to explore on foot, including Giancolo Hill. Once at the top, you'll be rewarded unobstructed, panoramic views of this great, historical city. Rome also provides central access to various points in Europe, meaning you'll always have the option of a weekend or summer break to cities in Spain, France, Switzerland, Austria, or Greece.
Then there's the food. Those who study in Rome can enjoy some of the world's best culinary delights. And you don't need a big budget to enjoy them. Students can visit Rome's celebrated pizzerias, backstreet cafes, and gelato (ice-cream) stands without breaking the bank.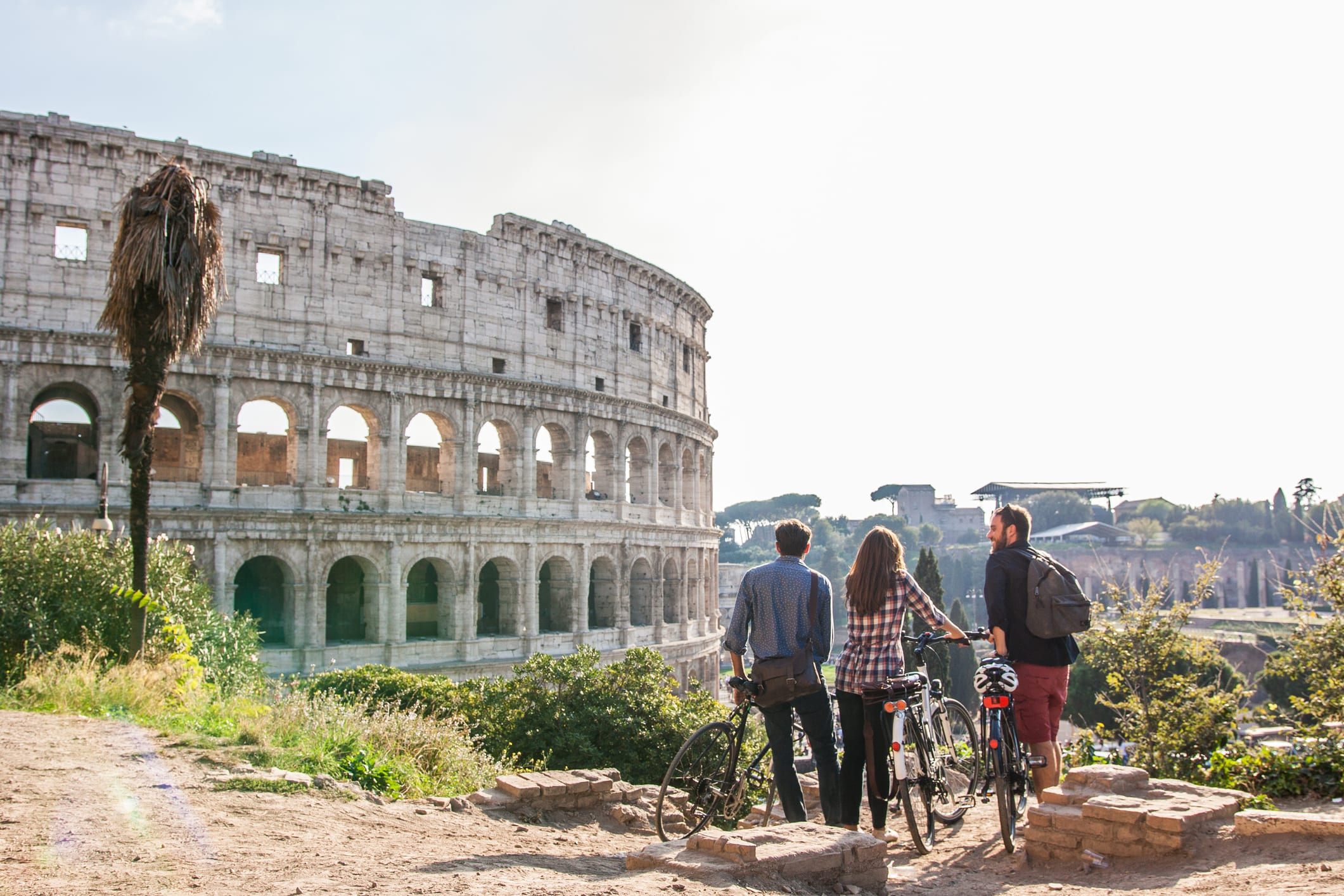 Become part of a diverse and inclusive community
No matter where you come from, it won't take long before Rome begins to feel like your new home. That's because this exciting city attracts thousands of international students from all over the world, forming a diverse and inclusive atmosphere around university campuses.
Alexa Vujaklija moved from Moscow to study at John Cabot University. And while she experienced some first-day nerves, Alexa soon realized she was surrounded by people in the same situation. "It was my first day on campus," recalls Alexa. "I was nervous [and] definitely a bit overwhelmed with all the new faces. But I remember already feeling at home just knowing that there were so many international students like me starting out."
Cameroonian international student Lenora had a similar experience. Lenora wanted to step outside of her comfort zone, but was a bit nervous about moving to a Rome. However, she felt right "welcomed" right away and soon felt "part of the community" at JCU.
Rome has world-class universities
Rome has multiple world-class universities to choose from. According to Top Universities, "Italy's capital city achieves its highest score in the desirability indicator, rising five places this year to 55th place worldwide, reflecting students' positive perception of studying here." There's an extensive choice of programs to select from, with many programs offered in English, meaning you're sure to find one that's the right fit for you.
Located right in the heart of Rome, John Cabot University has a vibrant, international, and inclusive community. It hosts students from over 80 countries, giving you the chance to become part of a vast international network of like-minded people.
John Cabot University offers a variety of programs aimed at helping you develop skills to secure employment opportunities in secure industries after graduation. Over 80% of JCU students study business, political science, and communications. Many are also engaged with exciting internships at major consulting firms, multinational corporations, and other prestigious organizations like the Nobel prize-winning World Food Programme.
Moreover, students receive plenty of guidance and mentoring from JCU's world-class faculty members, ensuring you always stay on track toward your long-term career goals. And if you've got dreams of pursuing a career in academia, then JCU is a perfect place to start. In 2019, students from JCU went on to study postgraduate degrees at some of the world's most famous universities, including the University of Oxford, the London School of Economics, Colombia University, Harvard, Georgetown, and NYU.
So what are you waiting for? Fill out the short form below or visit John Cabot University and get your admission process started today!
Article written in association with John Cabot University.
Find your perfect program
Use our search to find and compare programs from universities all over the world!
John Cabot University

Chelsea is a Student Affairs expatriate, who now works as a freelance writer and editor. She homesteads in a small town in rural Maine, USA. She enjoys hiking, fishing, cooking, reading, all things Laura Ingalls Wilder, spending time with her family, and chasing her black lab puppy, Cash.
Find a program in these categories