5 Jobs That Don't Require A College Degree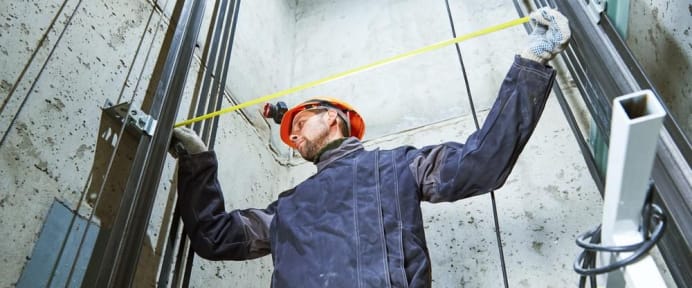 If you're just out of high school and not sure if college is your thing, rest easy. There are lots of great jobs that don't require a college degree. You just have to be smart about getting one.
You also need to accept that while you don't need a four-year degree, you may need to apprentice with an expert, earn an associate's degree, or attend a specialized training program that will give you the skills and wherewithal to do your job.
None of these jobs are easy, they're all rewarding in their own way, and they all have opportunities to earn a respectable salary while doing some good in this world.
Here are five:
1. Air traffic controller
It's one of the most stressful jobs out there: monitoring and directing the flow of air traffic. With a median annual wage well over $100,000 and a high level of responsibility, this profession requires a minimum of an associate's degree. You learn and earn on the job while you monitor and direct the flow of aircraft in and out of some of the world's busiest hubs: airports.
As an air traffic controller, you spend lots of time tracking, monitoring, and directing dots on a radar screen--each of which represents hundreds of people.
Typically, you'll attend the Air Traffic Collegiate Training Initiative (AT-CTI) program, approved by the Federal Aviation Administration (FAA).
2. Elevator installer
If you like heights but aren't interested in an aviation career, consider elevator installation. You'll apply principles of design, mechanics, and mathematics while giving people a lift.
You'll assemble, install, repair, and maintain electric and hydraulic freight and passenger elevators, escalators, and yes -- dumbwaiters.
With median salaries over $75,000, an apprenticeship, and a projected demand of 8,000 installers by 2022, according to Business Insider, this college-free career is sure to elevate your consciousness.
3. Law enforcement officer
Joining the police force is a lucrative way to contribute to your community's health, especially for those less interested in a college degree.
While you have to attend the police academy and entry-level salaries aren't high, there are multiple opportunities for advancement and the career offers options and flexibility.
Detectives and criminal investigators make upwards of $70,000 per year, have extensive on-the-job training, and the opportunity to grow with the position.
4. Dental hygienist
With average starting salaries in the $70,000 range, dental hygienists need extensive training through an associate's program.
They clean teeth, screen patients for dental and gum disease, and offer preventative dental care.
You'll have the option of working in a myriad of places, including private offices, hospitals, public health clinics, dental schools, research labs, and advanced practices.
There's room for growth, too, especially if you want to work in dental specialties like orthodontics and periodontics.
You'll have to pass licensing exams, most of which depend on state or region, many of which apply across borders.
What are you waiting for?
5. Funeral director
There's little that's more personal and emotional than helping families grieve the loss of loved ones.
Funeral directors have one of the most difficult jobs on the planets. With starting salaries in the mid-$60,000 range and an associate's degree required, funeral directors plan, direct, and coordinate the machinations of a funeral--and manage the people involved with respect and empathy.
Being a funeral director isn't for the faint-of-heart, however. There's a level of service in this field that's nearly unmatched by any other.
While the prospect of death scares many and has an air of mystery to it, a good funeral director needs to bring out the best in people who may feel that they're facing the worst.
Equal parts science, psychology, compassion, logistics, and management, being a funeral director is perhaps one of the most rewarding fields out there.