5 Fields of Study in South Korea
Feb 8, 2018
Education

Study Abroad

International News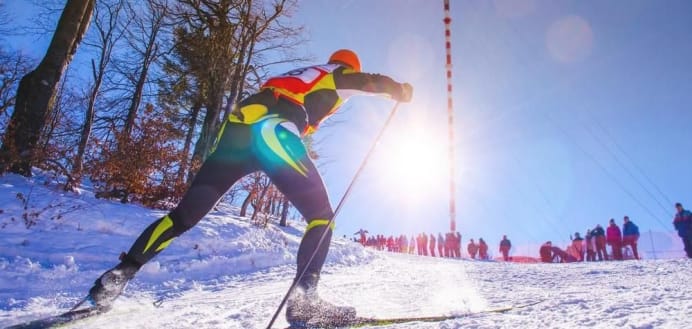 Happy Winter Olympics! In honor of Opening Ceremonies, we're taking a look at fields of study in South Korea.
South Korea's host city, PyeongChang, will open the day's events at PyeongChang Olympic Stadium, a temporary structure with the capacity for 35,000 spectators.
The city, 80 miles east of the capital, Seoul, and 60 miles south of the Demilitarized Zone between North and South Korea, will honor the heritage and history of the Olympic athletes by welcoming visitors and spectators with its mascot, Soohorang, a white tiger closely associated with Korean mythology and folk tales as a symbol of trust and protection.
In addition to the Olympics, let's take a closer look at five exciting fields of study in South Korea.
1. Engineering
In 2012, South Korean students were five times more likely to study engineering that US students.
Universities like KAIST and Seoul National University are among the top schools in the world for engineering.
Currently, one in four South Korean students studies engineering, compared to one in twenty in the US.
Why? Chalk it to the centralized schooling system and a vision for economic development based scientific and engineering innovation.
2. Languages
Want to give yourself an edge in the worlds of business, science, and engineering? Learn Korean.
Professionally, it's an asset. If you want to work for a Korean company, or teach at a Korean university, knowing and understanding the language will only help you.
Academically, it can help you, too, especially if you can translate. At academic conferences, presenting in Korean is often a pleasant surprise—especially if your native language is something else
Socially, it's helpful too. Knowing Korean culture and etiquette can help make and keep friends, if you're planning on being in Korea for awhile. If you're not, knowing it on your campus will make your Korean friends feel more at home.
3. IT and Robotics
Korea's communication, IT, and robotics studies are considered some of the best in the world.
At Seoul Incheon airport, robots help travelers find their gates, or escort them to the nearest lounge.
The guides, developed by Korean tech company LG Electronics, have been working alongside their human counterparts since July 2017. They're about 3.5 feet tall, move on a wheelbase, display on an LCD screen, and navigate using cameras, ultrasonic, laser, and edge sensors. They also have voice recognition and can process language.
Tech-savvy, community-minded, and practical, Korea embraces robotics to help communities improve their quality of life.
4. Business
Here's why you should consider studying business in South Korea: Asian markets are booming and Korea is on the cutting edge. Study in one of the most advanced and competitive nations in the world for media, technology, and IT, and you'll launch yourself into a successful career.
Studying business in Korea also affords you the chance to bridge the gap between business cultures in the East and the West—and understand that negotiation and diplomacy are just as effective business strategies as they are political.
5. Sports
The 2018 Winter Olympics aren't in PyeongChang randomly. South Korea contributes a lot to the global world of sports.
Study at Taekwondowon, in Muju, South Korea's innovative new temple to Tae Kwon Do, the country's national sport. The $228 million facility is about 70 percent of the size of New York's Central Park. Learn how to chop a block of wood with your hands with beauty and grace in just one lesson—and study the history with the nation's masters.
Soccer—called football in South Korea—and baseball have competitive presences in the nation, too. The country has qualified for every World Cup since 2010.
We'd be remiss if we didn't mention E-Sports, South Korea's gaming megapolis. Almost everywhere you go in South Korea, from subways to your computer screen, you'll see an ad for a game.
South Korea holds about 15 percent of the globe's gaming market.
Top gamers in the country are household names and millions tune in to watch competitive video gaming on television.
Have fun watching the Olympics—are perusing some study options in South Korea. Paiting!
Learn more about studying in South Korea.
Find a program in these categories