5 Billionaires with College Degrees
Michael Bloomberg
Johns Hopkins University and Harvard Business School graduate Michael Bloomberg is worth an estimated $60 billion, making him the eighth richest person in the world, according to Forbes. Bloomberg has a Bachelor of Science degree in Electrical Engineering and a Masters of Business Administration (MBA). He began his career at the legendary (and some would say infamous) Wall Street investment firm Soloman Brothers. The now-defunct bank was notorious for its cut-throat corporate culture, which epitomized the excesses of the 1980s "greed is good" era. Financial journalist and author Michael Lewis documented his time at the bank in the 1989 book, Liar's Poker. "It was the chosen home of the most ambitious people," writes Lewis. "The place was governed by the simple understanding that the unbridled pursuit of perceived self-interest was healthy. It was eat or be eaten." Bloomberg thrived in this high-pressure environment, quickly rising to a general partner and head of equity trading.
Bloomberg left Solomons after it was bought out by the Phibro Corporation. He then launched several highly successful investment companies before turning his hand to politics. Bloomberg became mayor of New York City in 2001, winning re-election in 2005 and again in 2009. This puts him on par with New York's most successful Mayors, including Rudy Guilliani. Blomberg entered the race as a Democratic candidate for the 2020 presidency, campaigning for free public college and a lower cap on current student loan repayments. He later withdrew from the race and became a vocal supporter of Joe Biden.
Despite his long list of business and political successes, Bloomberg has never forgotten where it all started. So far, Bloomberg has donated more than $3 billion to Johns Hopkins University. He's also made giant contributions to environmental causes and recently created a $75 million support fund for nonprofits impacted by COVID-19 in New York City.
Mukesh Ambani
Billionaire businessman Mukesh Ambani graduated with a Bachelor of Engineering degree in Chemical Engineering. He then won a spot on Stanford University's illustrious MBA program, but left in 1980 to help his father grow the family business, Reliance Industries Limited. Although he didn't complete the MBA, Ambani believes the time at Stanford still had a significant impact on his career. He's often emphasized the influence of American economist and Stanford professor William Forsyth Sharpe, saying he was "the kind of teacher who made you think out of the box."
Ambani worked alongside his father to expand Reliance Industries Limited. The textiles and polyester fiber manufacturer began producing petrochemicals before diversifying into information technology and communication systems. Reliance Industries is now one of the world's largest conglomerates, generating $6.2 billion net income per year. Ambani, Reliance Industries' sitting Chairperson, is worth an estimated $74.9 billion.
Mukesh Ambani is 63, but is still ambitious as ever. His latest venture is Jio Platforms, a technology company and online retailer that plans to challenge Walmart and Amazon's market dominance. So what are the secrets to Ambani's success? He puts it down to two things: confidence, and a commitment to creating real value for other people. "The most important thing is self-belief and the ability to turn that belief into reality," says Ambani. " But if what you do benefits other people, then that's the best business you can have."
Steven Ballmer
American businessman Steven Ballmer is an excellent example of how academic excellence sets the foundation for real-world success. Ballmer graduated as valedictorian from a private college preparatory school, scoring a perfect 800 on his math SAT! Ballmer then studied applied mathematics at Harvard University. During his time at the Ivy League school, Baller took part in the William Lowell Putnam Mathematical Competition, an annual mathematics contest for undergraduate college students. Ballmer didn't win, although he did score higher than one of the other "smart kids" who lived in the same college dorm. That winner's name was Bill Gates. Gates was a gracious winner, hiring Ballmer shortly after setting up Microsoft. Ballmer would go on to become Microsoft's President and CEO.
Ballmer retired from the business world in 2013, and now splits his time between owning the New York Clippers NBA basketball team, investing in tech startups, and philanthropic work. In 2014, Baller donated $50 million to the University of Oregon. The funds are now paying for scholarships, public health research, and social justice advocacy. Ballmer also gifted $60 million to Harvard University, and his alma mater used the money for a new computer science department. In addition, Baller co-founded the Ballmer Group. The non-profit runs initiatives to improve economic mobility for all children, aiming to give "everyone a chance to achieve the American Dream."
As a billionaire who made most of his fortune in tech, Ballmer believes getting ahead of the curve is a must for any entrepreneur or executive interested in the digital space. However, don't feel overawed by Ballmer's endless list of achievements; even the best in the business can't be right all the time. When asked about the new iPhone in 2007, Ballmer said, "There's no chance it is going to get any significant market share. No chance at all."
Phil Knight
University of Oregon and Stanford University graduate Phil Knight grew up in an affluent middle-class neighborhood in Portland, Oregon. However, Phil's father, a former lawyer turned newspaper publisher, was determined to teach his son the value of hard work and independence. When Phil asked Dad for a cushy summer internship at the newspaper, Knight senior refused. So what did Phil do? Well, he went straight to a rival newspaper and secured work experience tabulating sports scores. Rather than ask his father for money to cover bus fare, Phil ran the seven miles home after every shift.
During his time at Stanford Graduate School of Business, Phil wrote a paper titled, "Can Japanese Sports Shoes Do to German Sports Shoes What Japanese Cameras Did to German Cameras?" Knight continued his interest in sports apparel after graduation by setting up Blue Ribbon Sports. It imported high-quality, low-cost running shoes from Japan, which Knight sold out of his car at track meets across the Pacific Northwest. He later partnered with Jeff Johnson, who suggested renaming the growing business after the Greek winged goddess of victory: Nike.
Nike is now worth $34.8 billion, and its swish logo is one of the most famous trademarks in business history. Knight paid a graphic design student just $35 to create the iconic logo. Phil Knight retired as chairman in June 2016 with an estimated net worth of over $50 billion. He's since pledged $500 million to both the University of Oregon and Stanford's Graduate School of Business. Knight also gifted $112 million of Nike stock to charitable causes and the sports company now promotes various social causes.
Susanne Klatten
With less than 3,000 current members, the billionaire club is a tight-knit circle. However, Susanne Klatten is a part of a far more exclusive club; the female billionaire club, and has just 244 members. The economist and MBA graduate is a managing director of Skoll.org, a global initiative raising education standards for young girls in developing nations.
As well as having a 19% share in car manufacturer BMW, Klatten also owns Altana, a German chemical company with an annual turnover of $2.5 billion. Her other business interests include graphite producer SGL Group and renewable energy company Nordex AG. According to the 2012 Forbes rich list, Klaatern has a net worth of $25 billion. That makes her the richest person in Germany and 50th wealthiest person globally.
In a candid interview with Manager Magazin, Kallen gave a rare insight into the life of a billionaire. She spoke about the burden and responsibility of accumulating great wealth. "The role as a guardian of wealth has personal sides that aren't so nice," said Klatten. "Many believe that we are permanently sitting around on a yacht in the Mediterranean. But it's certainly not the money that drives me. Above all, it is the responsibility of securing jobs in Germany." Klatten showed her commitment to creating real value by personally funding an innovation center at Munich Technical University. It's now the leading center for business creation and startup seeding in Germany.
University isn't for everyone, and with the rise of digital technologies, young people can take more responsibility for their personal learning and development. Still, a degree that equips you with real-world skills is still one of the best ways to build a foundation for personal and professional success.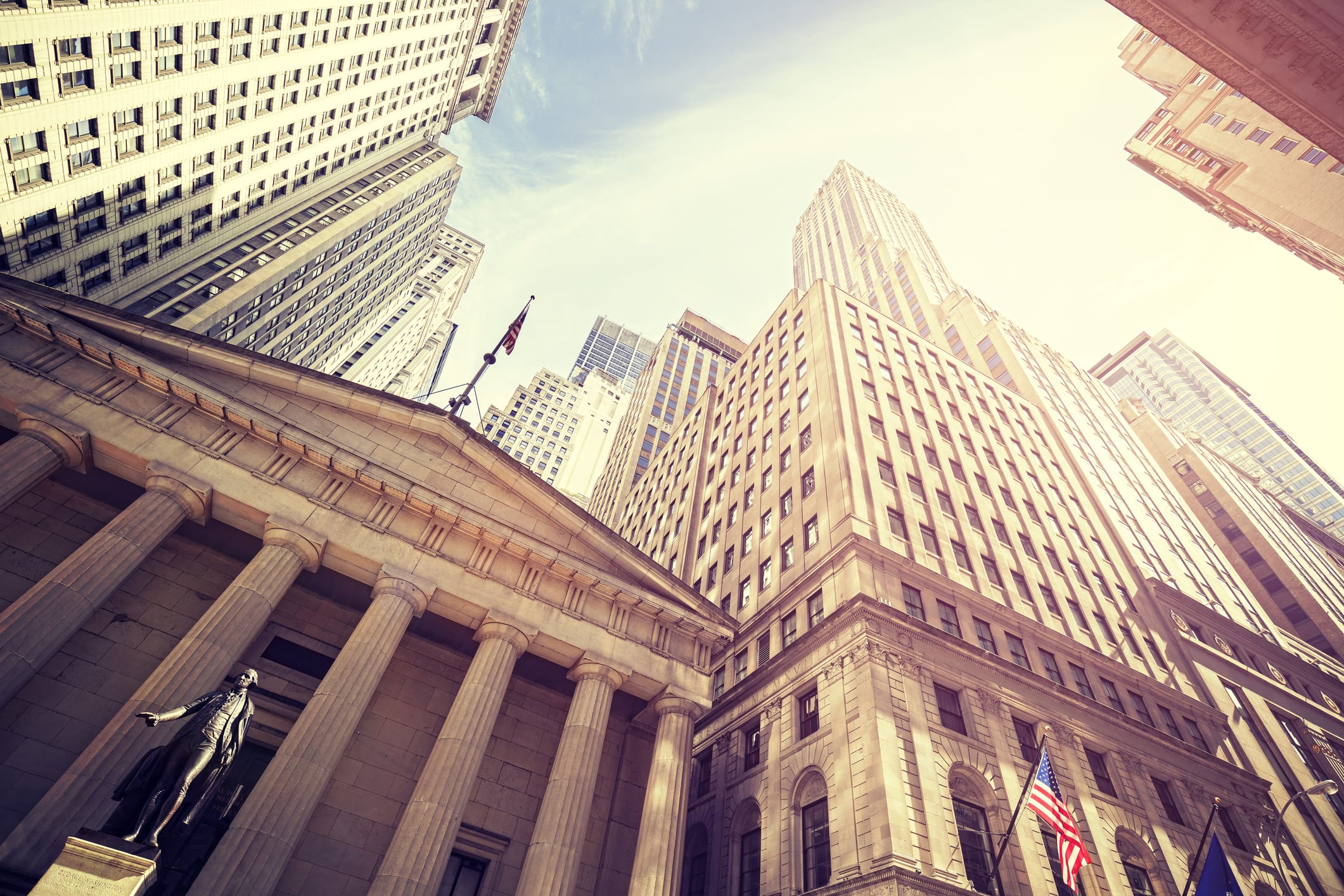 Find your perfect program
Use our search to find and compare programs from universities all over the world!
Business Studies

After graduating with a degree in English literature and creative writing, Ashley worked as a bartender, insurance broker, and teacher. He became a full-time freelance writer in 2016. He lives and writes in Manchester, England.
Find a program in these categories