12 Best SAT and ACT Test Tips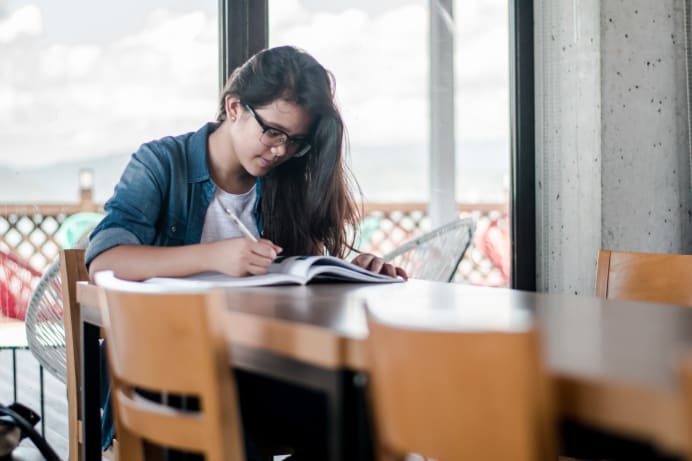 1. Find free test preparation resources
Standardized testing can be expensive, so finding free test preparation materials and resources can help mitigate those costs. There are a ton of free resources, but a few of the best include Kaplan Test Prep, the ACT and SAT websites, where you can get information about the test directly from the source, and your school. Ask your guidance counselor for help finding these resources.
2. Decide SAT or ACT
Choosing can be tricky, so you'll need to decide which areas you're strongest in. Both tests last about three hours, but cover different topics. If you're strongest in reading, writing and language, and math, you might want to opt for the SAT. Those with more skills in English, reading, science reasoning, and who may want to take an optional essay portion should choose the ACT.
3. Set goals early
The path to the SAT or ACT is a marathon, not a sprint. It's going to take time to get there, so start setting your study and testing goals early. Select the date you would like to take the exam, and then start planning a study schedule based around that, as well as when you hope to start applying to universities. Make the goals realistic and attainable, so you don't feel overwhelmed.
4. Register early
As mentioned above, it's important to know when you want to go to university so you can pick your exam date. In order to ensure you get the spot you want, register early and select a backup date, just in case.
5. Know how it will be evaluated
Each exam is evaluated differently, so before making your selection, head over to the SAT or ACT website. Review how each exam is evaluated, so you can identify areas where you'll most likely succeed, as well as areas you may need to work on.
6. Partner with parents
This exam is a huge component of your university admissions process, so it's important to have support. Partner with your parents, and keep them in the loop about your plans for studying, your hoped-for goals with the exam, as well as dates you'd like to test by.
7. Choose the right prep course
While there are plenty of free resources out there, it's important to not waste your time with one that isn't the right fit for you. Therefore, before committing to a prep course, take the time to fully investigate a few offerings to determine which is the right fit for you. Find one that most closely matches your studying style and goals so you can be sure to get the most out of your study time.
8. Explore other prep resources
If a prep course or resource doesn't feel like the right fit for you, that's ok! There are a wide variety of courses available, so you can explore other options. Don't feel as though you have to stay committed to something that isn't working for you.
9. Ask about other peoples' experiences
Going into test preparation can be daunting, but it can be helpful to talk it out with others. Reach out to other people you know have taken the exam to ask for their experiences, opinions, and suggestions on how you can do well.
10. Review results
If you get a score back you aren't entirely happy with, then take the time to unpack those results. Go through each section carefully to identify what went wrong, so you know what you need to do to fix it going forward. Even marathoners have stumbles, so don't let a less-than-perfect grade discourage you, and focus on the finish line.
11. Practise
Even though you may be tempted to wing it on the big day, make sure to take the time to practise. Your test preparation courses will have practice exams and questions, so don't hesitate to try them out. This will give you an idea of areas you need to work on before the actual exam, and help alleviate fear of the unknown. Knowing what's on the test and what each section contains will make you better prepared to face it.
12. Reject myths
There's a ton of good information out there about the SAT and ACT, and a ton of not-so-good information as well. It's easy to get caught up in the myths and urban legends surrounding these exams, but don't let yourself get drawn in. For example, students might fear a low score could prevent them from going to school at all, but that just isn't the case. Focus on doing well on the exam, but also remember there's a whole application package that needs to wow the admissions team as well.
Even though there's a lot of hype surrounding these exams, it's important not to overthink or over-stress about them. When preparing for the SAT or ACT, make sure to take the time to relax, plan, and prepare at a pace that works for you. Remember, times are changing, and schools are beginning to rely less and less on standardized test scores when making their admissions decisions. For now, with many schools still requiring scores, it is an important part of the process, but definitely not something that should deter students from applying to university.
Find your perfect program
Use our search to find and compare programs from universities all over the world!
Bachelorstudies

Chelsea is a Student Affairs expatriate, who now works as a freelance writer and editor. She homesteads in a small town in rural Maine, USA. She enjoys hiking, fishing, cooking, reading, all things Laura Ingalls Wilder, spending time with her family, and chasing her black lab puppy, Cash.
Find a program in these categories