10 Reasons to Study in Croatia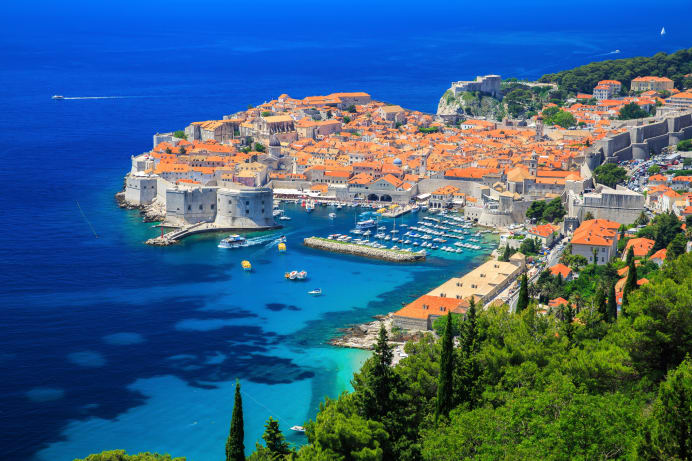 Safety
When it comes to public safety, Croatia is an example to be followed. In 2020, the US State Department ranked Croatia at the highest safety category, thanks to economic and political stability factors. The Croatian population can walk freely around their cities, enjoying the country without any significant safety concerns.
Affordable living
If you're worried Croatia will be as expensive as other popular European destinations, you can rest easy. Croatia is cheaper than most countries in the European Union, and a single person can get by with just under US$800 per month. Rent for a one-bedroom apartment can be as low as $350, and general expenses such as electricity, water, and internet will amount to approximately $210. Keep in mind cooking your own food is cheaper than eating at restaurants and you'll be able to enjoy a comfortable life in Croatia.
Job opportunities
Croatia has a great job market for locals and foreigners alike. Unemployment rates are low, and more than 50.000 foreigners find work in Croatia every year. Because of the high demand for workers in different sectors, the government allows international students to work in the country during their stay.
Uncrowded cities
One of the best benefits of living in a country with a small population is enjoying the urban environment without overcrowded cities. The academic year in Croatia starts in October and lasts until June, so because it doesn't coincide with high tourism season, students won't have to deal with crowded cities most of the year.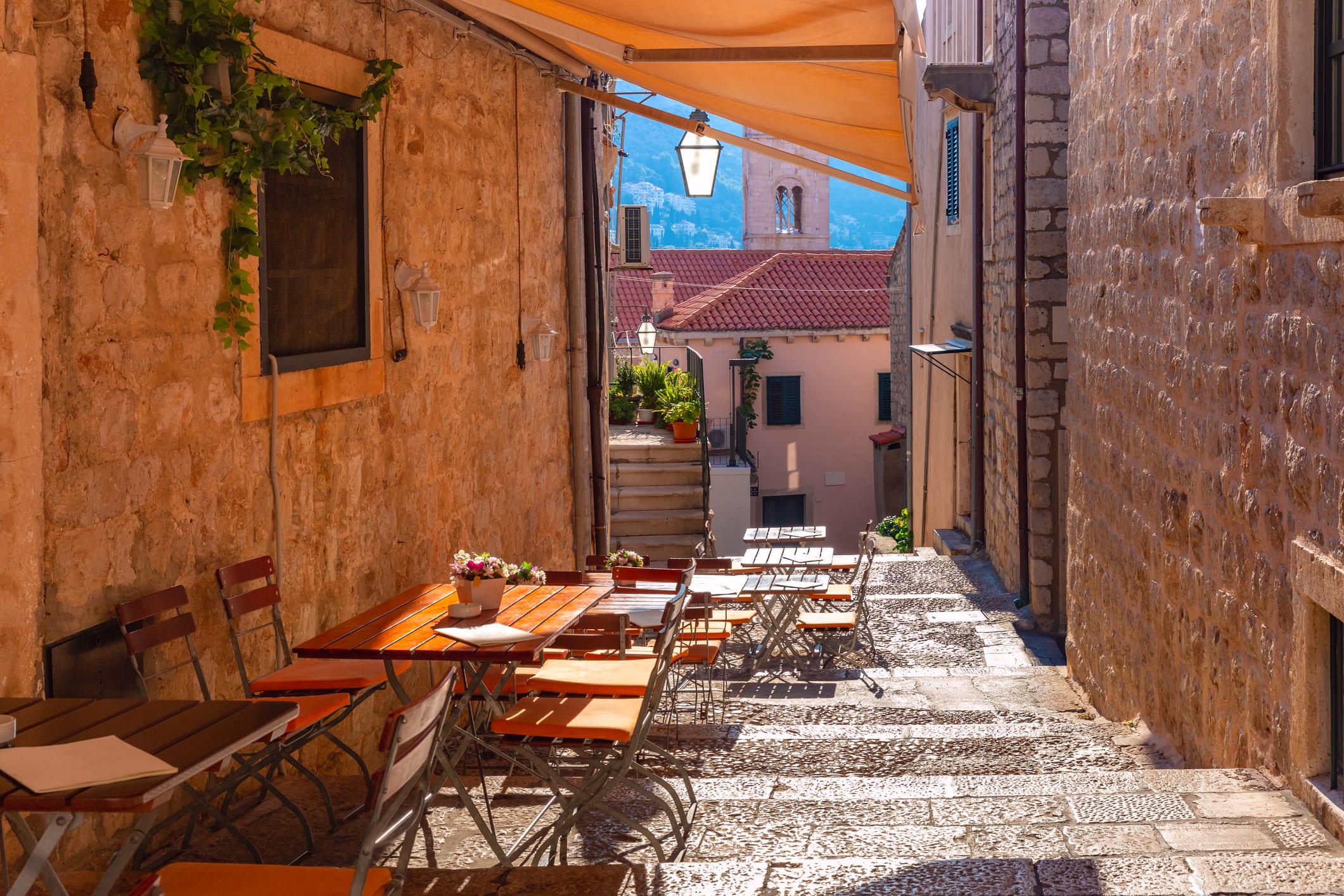 Beautiful scenery
Few countries in Europe can match the variety of beautiful landscapes Croatia has to offer. The country is full of natural treasures and historical cities to visit. The breathtaking Plitvice Lakes National Park was elected by travelers as the most beautiful national park in all of Europe -- and with good reason. For those looking for something different, a visit to former pirate town Omiš can fill up your day with all kinds of activities. The capital, Zagreb, is a beautiful, vibrant city with classic and modern architecture and a fantastic mix of culture, art, history, entertainment, and business. Meanwhile, stunning Dubrovnik, a UNESCO World Heritage Site, dates all the way back to the 8th century and has become world-famous as King's Landing in Game of Thrones.
Great food
Croatian cuisine differs from one region to another. While the coastal region enjoys Mediterranean cuisine, the continental area has more meat-based eating habits. Because of its location, Croatia also has an outstanding variety of seafood readily available. Besides the delicious food, the country also offers some of the best wines in Europe.
Multicultural environment
Croatia's location makes access to the rest of Europe extremely easy. This easy connection to other countries makes Croatia a multicultural country, with visitors from different parts of the world who get to enjoy the country's welcoming environment. Locals are friendly and patient with foreigners and will love to help you learn the local language during your stay.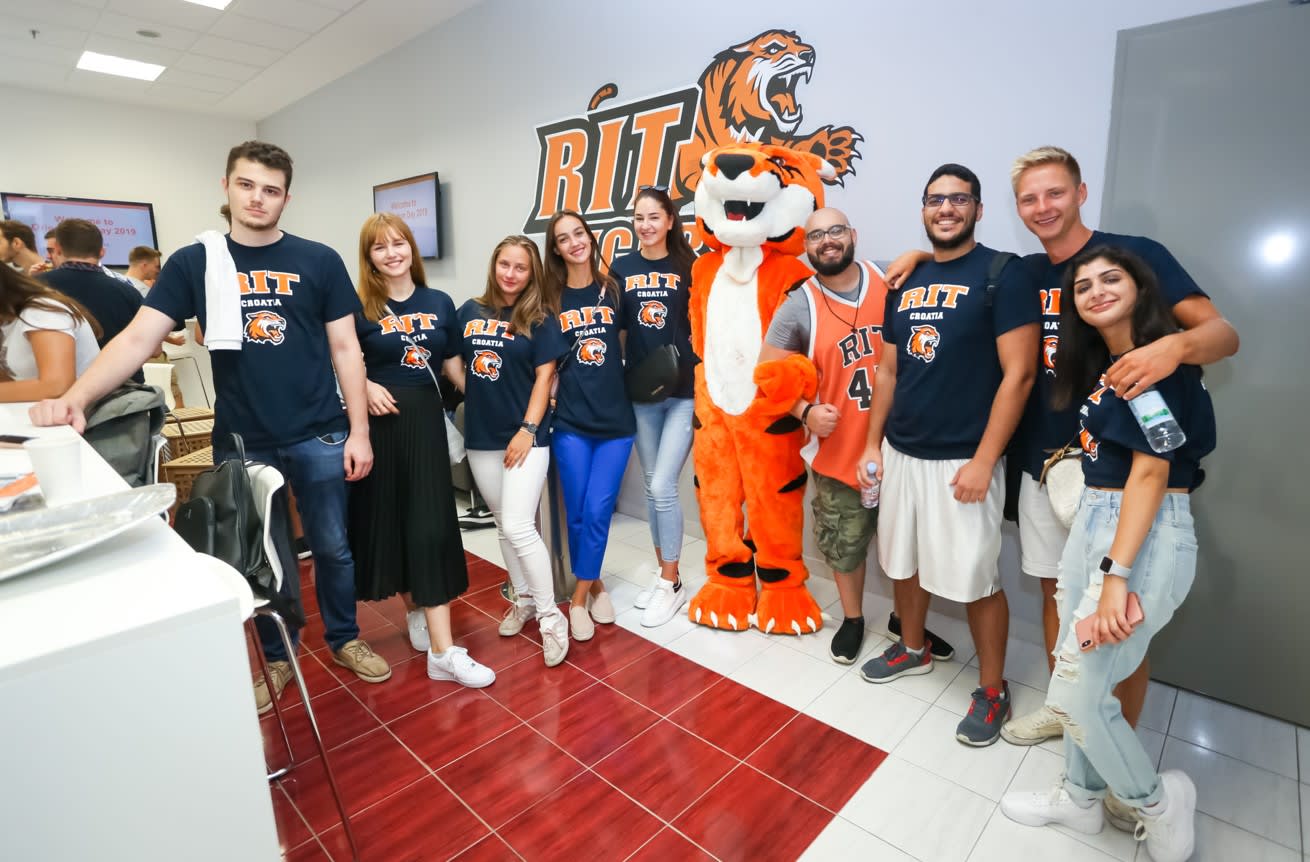 Quality of life
There are many reasons why the quality of life in Croatia is so high. The country's investment in high-quality education and public safety, plus its stable economy and affordable costs make Croatia one of the best countries in Europe to live in. In the larger cities, the population's satisfaction is even higher, and international students can enjoy all the benefits of a Croatian lifestyle when they choose this beautiful country as their destination.
World-class research
Croatia is known for its history-making inventors including Nikola Tesla, Franjo Hanaman, and Slavoljub Penkala. The country invests heavily in innovation and research, which benefits entrepreneurs and academics alike. Students in engineering and technology-related fields, especially, will find in Croatia an ideal spot to develop new ideas among some of the brightest minds in the world.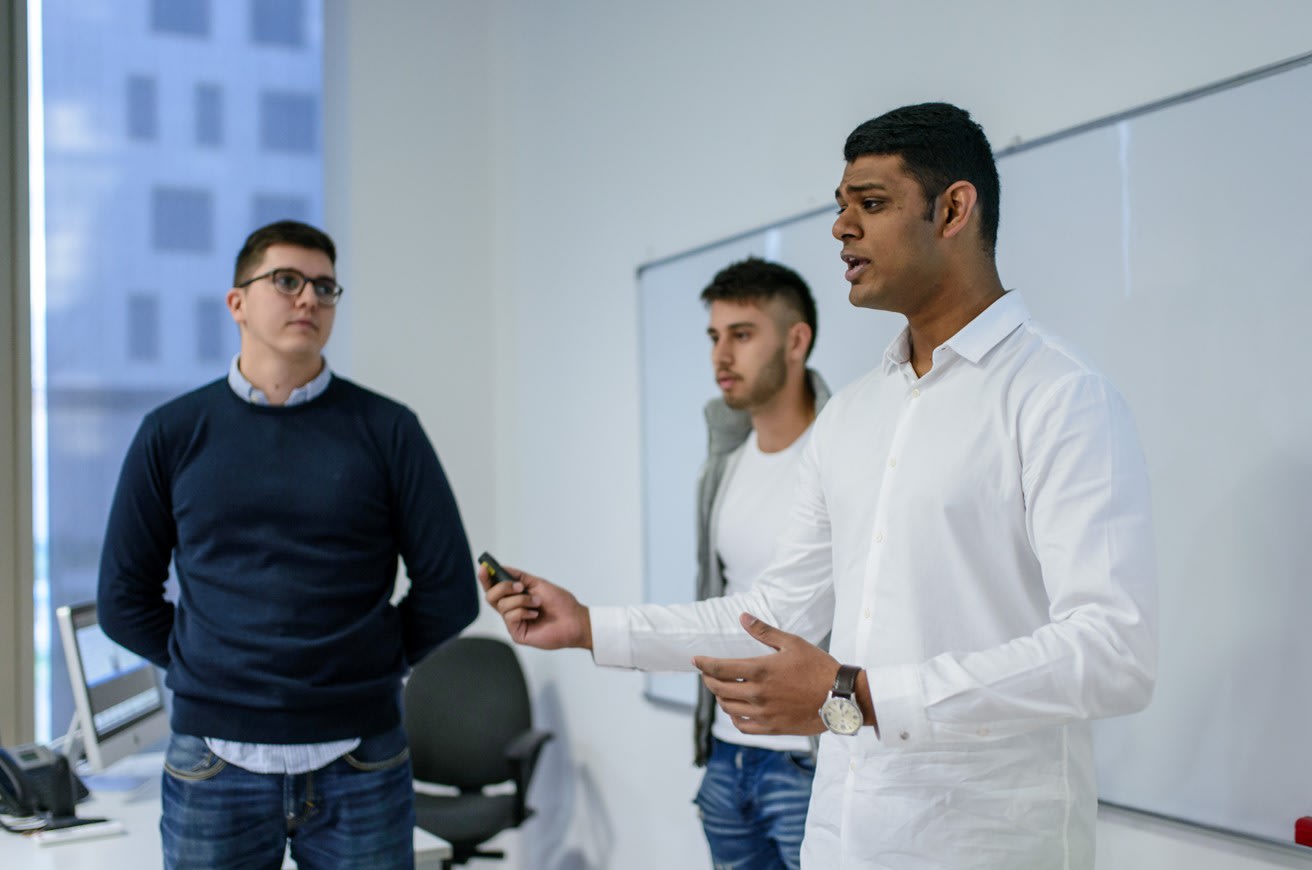 Excellent university programs
The quality of the education offered in Croatia attracts tens of thousands of international students every year. Students who choose Croatia can choose from a variety of programs at well-ranked universities and pursue world-class education in a beautiful country.
As a global campus of the renowned American university Rochester Institute of Technology, RIT Croatia offers a double degree program, undergraduate students can obtain both a Croatian degree and an American degree. With one campus in the coastal city of Dubrovnik and one in Zagreb, students can enjoy the best of the Croatian landscape while gaining valuable classroom experience.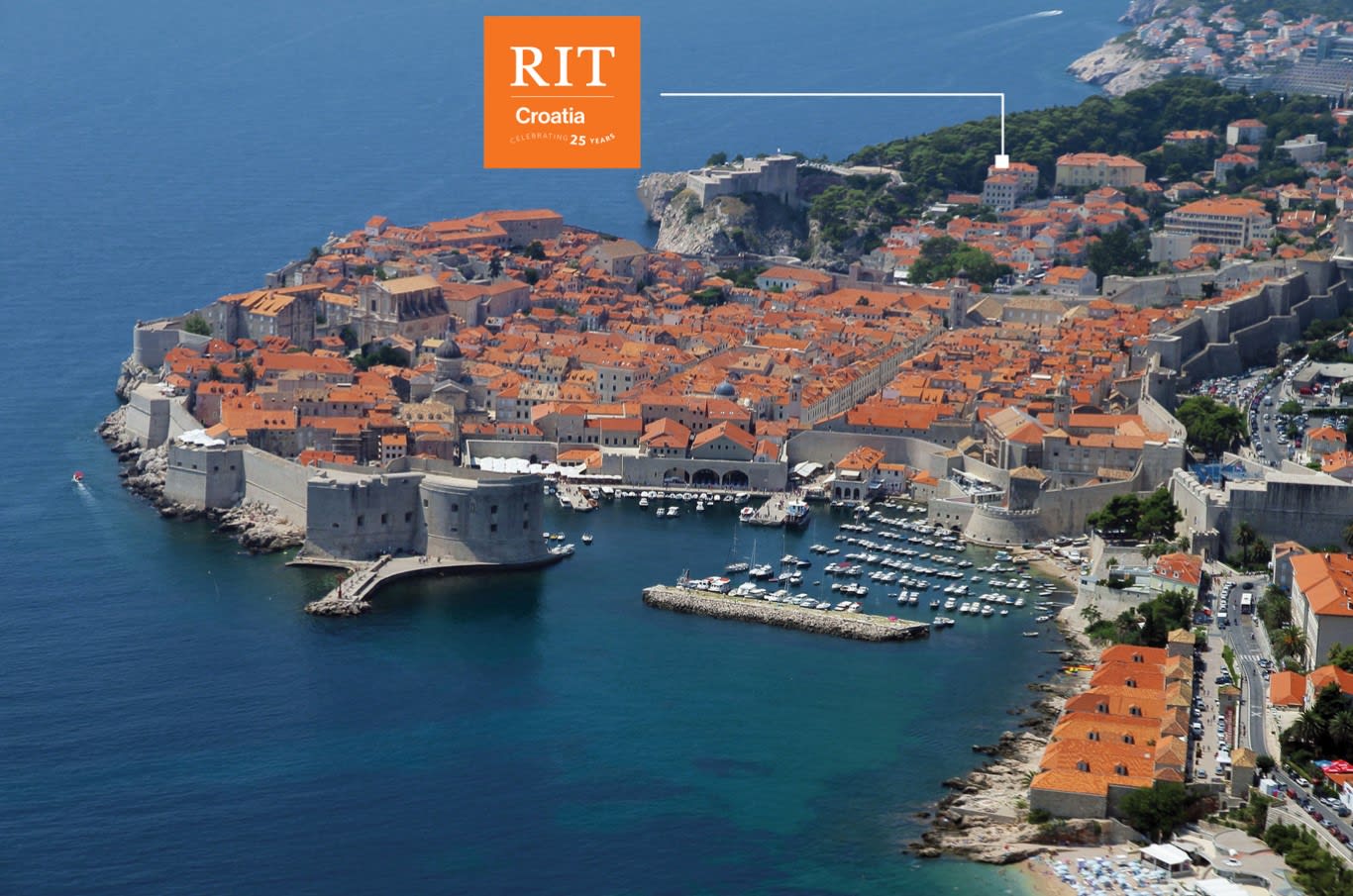 The institute values real-life work experience and meaningful connections between students and professors. Sabin Rahi, a student in the International Business Bachelor's program, says, "RIT Croatia challenges students to deal with a lot of projects, and real job experiences which prepare them for the real world. The relationship between students and professors is incontestable."
The Bachelor's program in Hospitality and Tourism Management aims to prepare its students for an international career in the industry, allowing students to choose one of two concentrations: Entrepreneurship in the Hospitality Industry or Designing Luxury Experience. Former student Jovana Ivanović says, "Studying here provides you with great opportunities, which can really change your life. Classes are amazing, always interesting, and give you adequate knowledge for the future. Professors with their rich backgrounds are a true inspiration for all students."
The Bachelor of Science in Web and Mobile Computing/I.T. is available in both the Dubrovnik and the Zagreb campuses, allowing students to choose the location that works best for them while enjoying a comprehensive curriculum that prepares them to face the cutting-edge mobile and web development industry. For program alumni Luka Dragičević, the benefits go beyond the classroom. He says, "RIT Croatia offers me plenty of space to realize my own ideas, starting from participating in a variety of student clubs, to creating projects which will successfully prepare me for real business situations upon graduation."
RIT Croatia also offers two Master of Science programs for students wishing to pursue graduate studies: the M.S. in Service Leadership and Innovation and the M.S. in Information Sciences and Technologies. Both programs offer a blended curriculum, with classes delivered onsite and online, allowing students a more flexible schedule. Upon completing the program, graduates receive an internationally recognized American diploma awarded by the Rochester Institute of Technology -- a degree certain to open doors for workers all over the world.
Croatia can be a great choice if you're looking for the perfect destination to obtain your degree. Students from around the world are discovering the advantages of pursuing a degree in Croatia and benefitting from everything that the country can offer. With a high-quality education system, Croatia can provide you with a world-class degree while allowing you to live comfortably at a lower cost, all the while enjoying the beautiful scenery and welcoming people that make up this amazing country.
Article written in association with RIT Croatia.

Find your perfect program
Use our search to find and compare programs from universities all over the world!
RIT Croatia

Thaís graduated with a degree in Language and Literature and is now pursuing her master's while working as an English teacher and freelance writer. She lives in an inland city in São Paulo, Brazil, and enjoys binge-watching TV, game nights with her friends, and learning how to play any musical instrument within reach
Find a program in these categories