10 Mistakes to Avoid in College Applications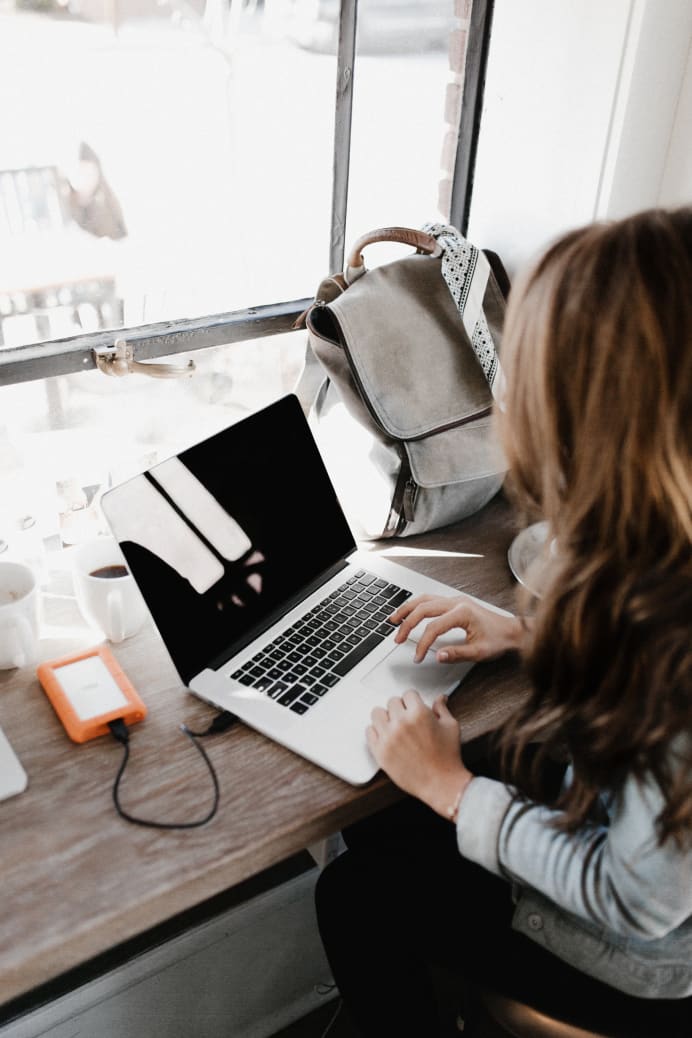 Check spelling and grammar
Before you hit submit on that admissions application, meticulously go through it to make sure there are no spelling or grammatical errors. Errors can be really glaring to admissions officers, even ones that are relatively small. Take the time to have someone else proofread your materials so what you're sending in is flawless.
Exuberant activities
Even though you might have some activities on your resume, it's important to be honest about your participation. For example, be honest about the amount of time you're spending on your extracurricular activities, schoolwork, and other obligations. As former Dean of Admission and Financial Aid for Grinnell College Seth Allen said, "We aren't looking for [students] to be larger than life, we're looking for them to live who they are, be who they are, and show us a side of them that we can get excited about."
Fill it out yourself
While prepping for university applications can be daunting and time consuming, it's really important to do that work yourself. Although your parents, grandparents, or friends might want to help, you need to fill it out yourself. It's very obvious to recruiters when an applicant hasn't filled out their own application, and you don't want that to be the reason you don't get into your dream school.
Applying for the wrong reasons
There can be a lot of pressure to apply to a specific school. Even though there might be input, or pressure from external sources to apply to a certain college or university, ultimately it has to be the right fit for you. Make sure you have the grades, test scores, and extracurriculars to get you into the school that's the best fit for you, and your goals.
Being too negative
According to former Dean of Admissions for Princeton University, Janet Rapelye, your admissions essay isn't the place to lament your lower-than-hoped-for SAT scores, or to highlight areas you hope to improve upon. Instead, she encourages students to focus on identifying "what's good and strong and powerful about you."
Forgetting deadlines
If you intend to apply to several universities, you are going to need to develop a schedule for sticking to dates and deadlines. Additionally, make sure you build in enough time for test scores to be sent in, for those writing your letters of recommendation to get them completed, and for anything that needs to be mailed in to arrive. While some schools may be forgiving of missed deadlines, others may not, which isn't a risk you'll want to take.
Not being genuine
While it can be tempting to try to paint yourself as the picture-perfect candidate for a school, that isn't what they want. Admissions officers are looking for students who can help round out their incoming class with different strengths, histories, and backgrounds. So when you're filling out your application, or writing an admissions essay, be genuine. You'll stand out far more than those who go for a generic approach, or what they think admissions officers want to hear.
Make sure you know the school well
It can be hard to keep all the schools you're interested in or have visited straight in your mind, but it's critical to do so when creating your application materials. As reported on IvyWise, "Most schools use some sort of admissions rubric to normalize their applicant pool. Some schools factor the amount of interest an applicant seems to have for the school ---- i.e., demonstrated interest -- in the rating systems. All schools want to admit students who genuinely know and like the school and might actually attend if admitted." Therefore, have some facts and specific anecdotes about the school prepared to share in your application, essay, or interview. Let them know you know the school, and are excited about attending.
Having things you wouldn't want seen on your social media
While this isn't something specifically that will most likely go on your application, it's still an important thing to add. Before you hit that submit button on your application, take a few minutes to make sure your social media is private if and where it needs to be and cleaned up. Remove any posts, pictures, or affiliations that might not represent you in a positive light.
Too much information
Remember, your college admissions committee isn't there to hear all your deepest, darkest confessions or secrets. While they do want to get to know you, your application isn't the time to divulge inappropriate information about yourself. If you do share things like failures, fears, or regrets, make sure to balance that with your story about how you plan to manage or overcome those issues.
Remember, applying to university is a big step. It takes a lot of time, can be expensive, and isn't something you want to give anything less than your best effort towards. So to avoid any of the above mistakes, make sure you plan ahead, be prepared to carefully fill out and customize every application, and have someone help proofread your materials. With these steps, you're set to find your way to the university of your dreams.
Find your perfect program
Use our search to find and compare programs from universities all over the world!
Bachelorstudies

Chelsea is a Student Affairs expatriate, who now works as a freelance writer and editor. She homesteads in a small town in rural Maine, USA. She enjoys hiking, fishing, cooking, reading, all things Laura Ingalls Wilder, spending time with her family, and chasing her black lab puppy, Cash.
Find a program in these categories